PHOTOS: Did Air Force just unveil the best alternate uniforms in college football?
It will be tough to find a better alternate uniform than what Air Force debuted on Monday for the upcoming season.
Called the "Air Power Legacy Series," the uniforms will honor the AC-130, and they include a special helmet design showing the aircraft on one side, and patches that go with "spooky" on the back bumper.
The uniforms honor the AC-130 gunship, which according to the Air Force, has primary missions of close air support, air interdiction and force protection and armed reconnaissance. Close air support missions include troops in contact, convoy escort and point air defense. Air interdiction missions are conducted against preplanned targets or targets of opportunity and include strike coordination, reconnaissance, and armed overwatch mission sets.
Air Force was picked fifth in the Mountain Division in the preseason poll released at the Mountain West Media Summit in Las Vegas. The Falcons finished 5-7 overall and 4-4 in conference play last season. The Falcons open the season Sept. 1 vs. Stony Brook in Falcon Stadium.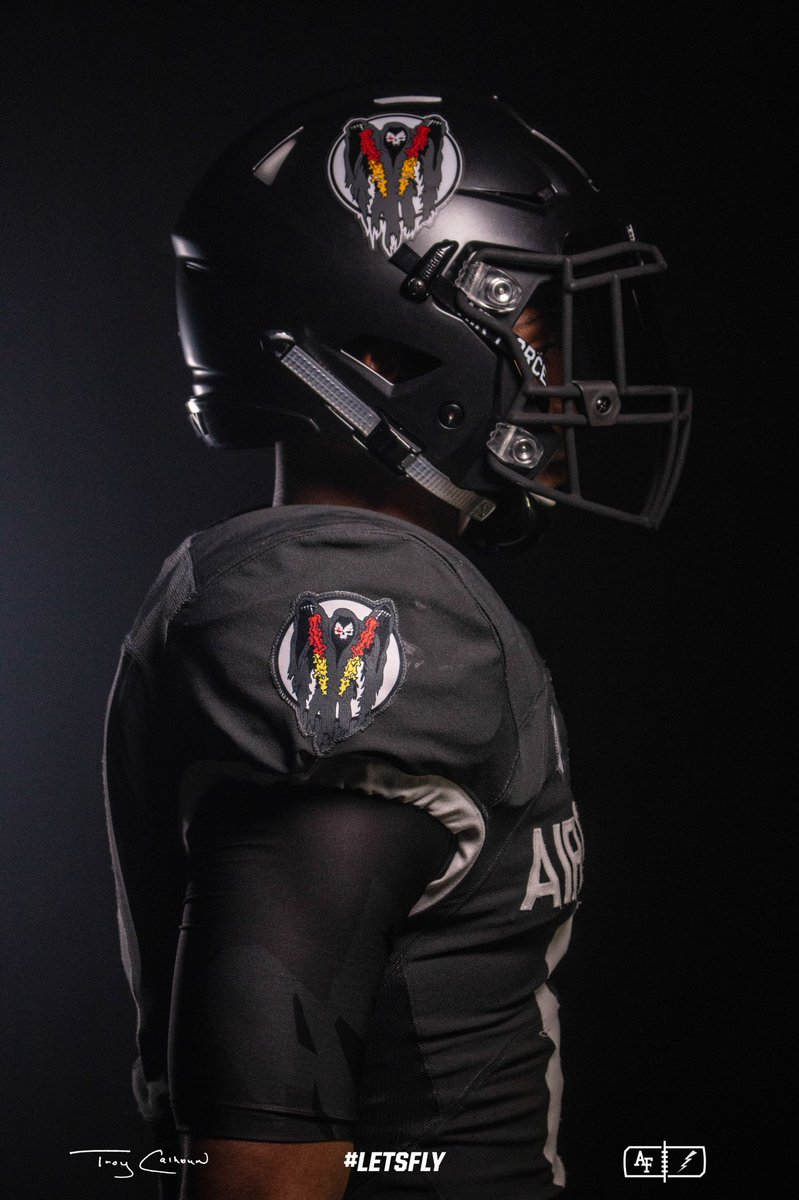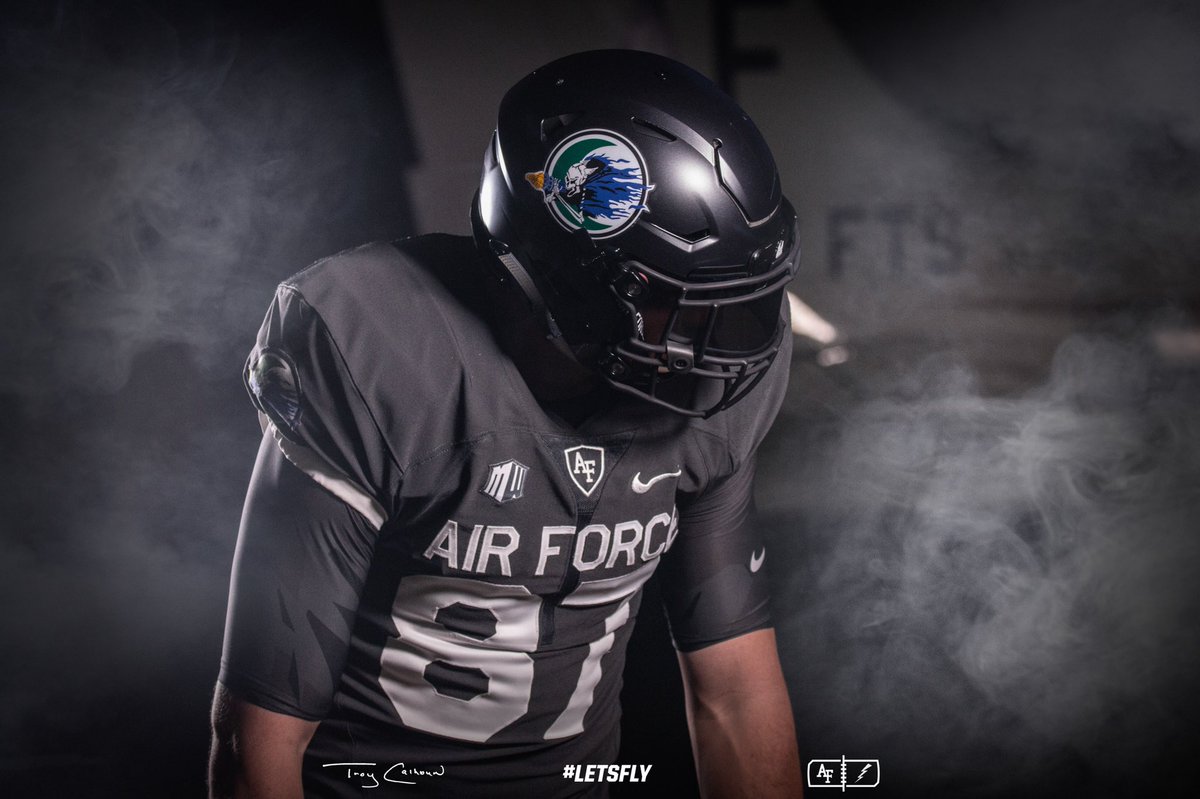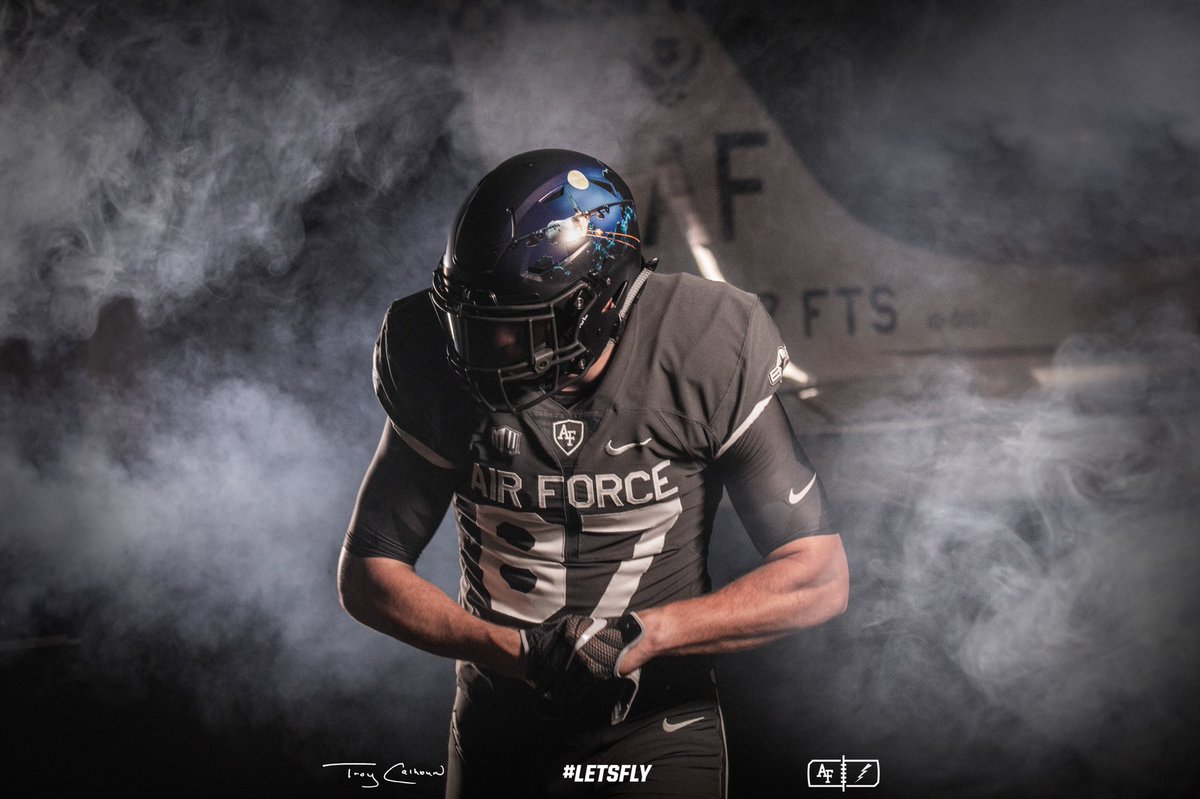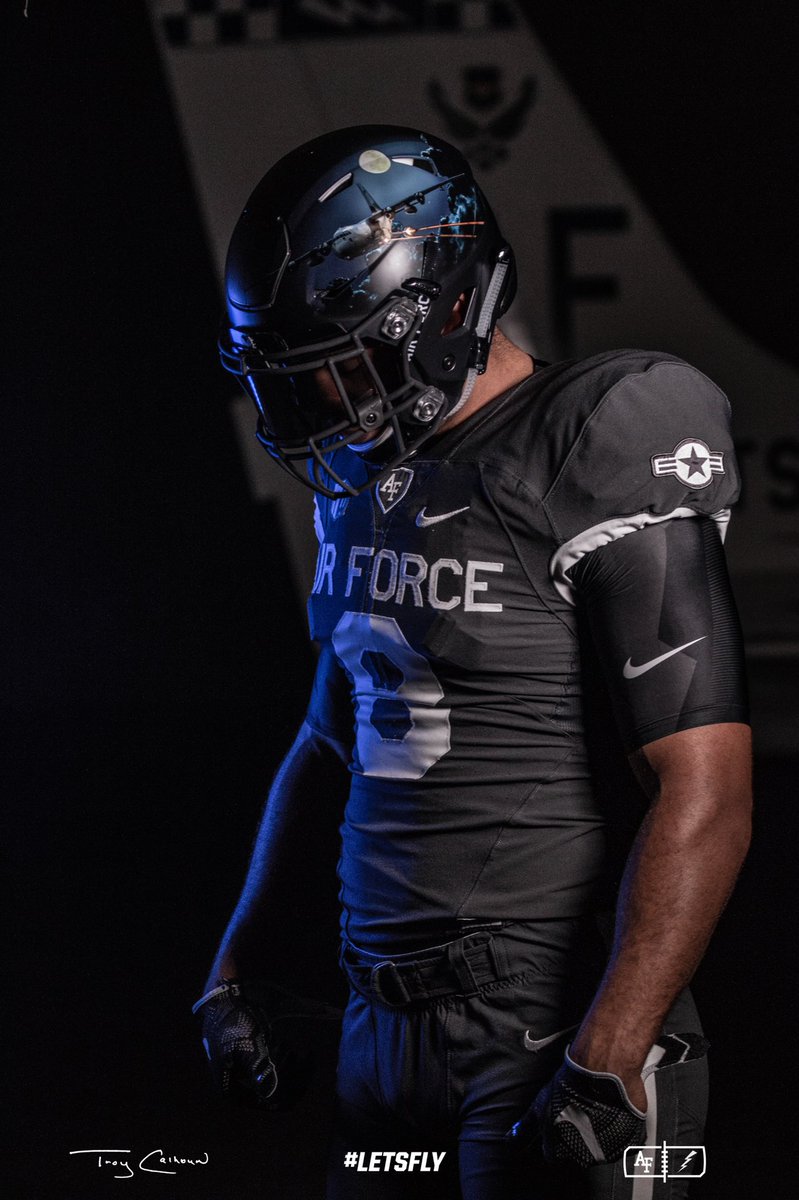 This years Air Power Legacy Series alternate uniform is here. This year we honor the AC-130! #LetsFly pic.twitter.com/QiVFj8IrEl

— Air Force Football (@AF_Football) August 13, 2018