SEC
Photos of 5 SEC coaches from their playing days
Here are a few glamour shots of yesteryear from five current SEC head coaches:
Nick Saban
The Alabama coach cruised to a 1A state championship as an all-state prep quarterback in West Virginia at Monongah High in 1968 and was one of the school's best athletes overall according to Wheeling Intelligencer sports editor Doug Huff.
"What a team," Huff said to WVUsports.com. "Earl Keener was the coach and I believe they won back-to-back state titles (they did in 1968 and 1969). Nick was the quarterback on the first state championship team and Kerry Marbury and Charlie Miller were in the backfield. They ran 1-2 in the state high school track meet in the 100 and the 200."
Saban accepted a full scholarship to Kent State and later came back to West Virginia to coach the Mountaineers' secondary for two years under Frank Cignetti.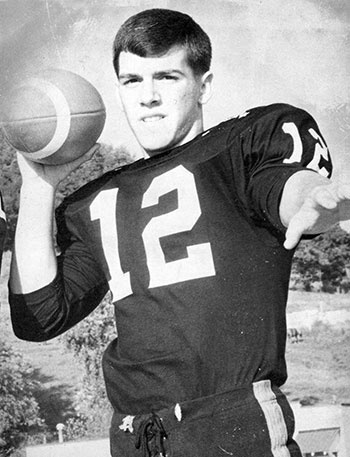 Les Miles
Pronounced "Michigan Man" near Ann Arbor, current LSU coach Les Miles donned the maize and blue as an offensive lineman for the Wolverines during the 1974 and 1975 seasons, long before he earned the "Mad Hatter" title.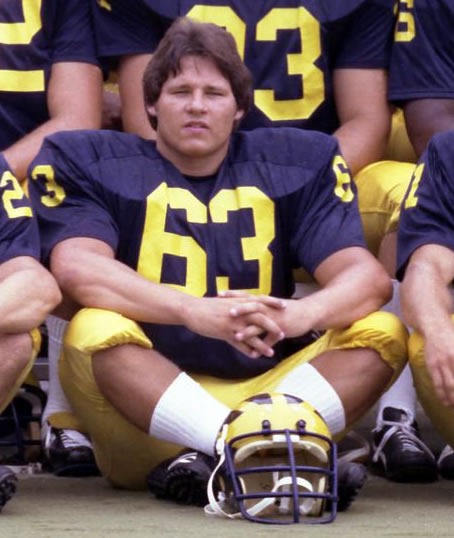 Steve Spurrier
The Head Ball Coach was a modern day marvel during his time as Florida's quarterback in the mid 1960s. A two-time All-American, Spurrier earned the school's first Heisman Trophy award in 1966 as one of the nation's leading passers.
Spurrier's widely-considered the second-best player in program history behind two-time national champion Tim Tebow.
Mark Richt
The longtime Georgia coach played quarterback at the University of Miami from 1979 to 1982 as the second-teamer behind future Hall of Famer Jim Kelly. Richt's on the left here, taking instruction from coach Howard Schnellenberger alongside Joe Smetana and Kelly.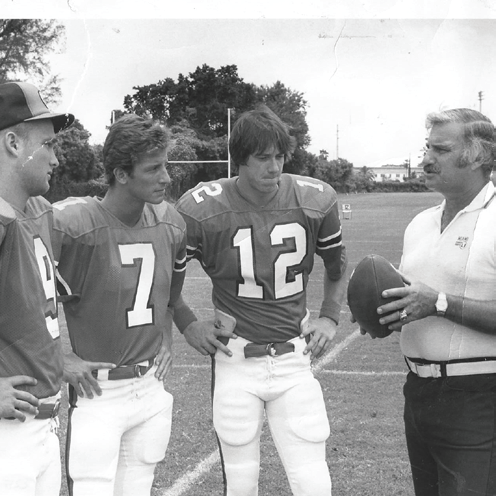 Gus Malzahn
A two-year letterman at wide receiver for the Henderson State Reddies following a brief stint as a walk-on at Arkansas, Malzahn earned a degree in physical education in 1990 before becoming one of Arkansas' brightest prep football coaches.
That's Malzahn on the far right, with the well-placed eye black, starting at the fellow — who we think is a photographer — in the mink coat.