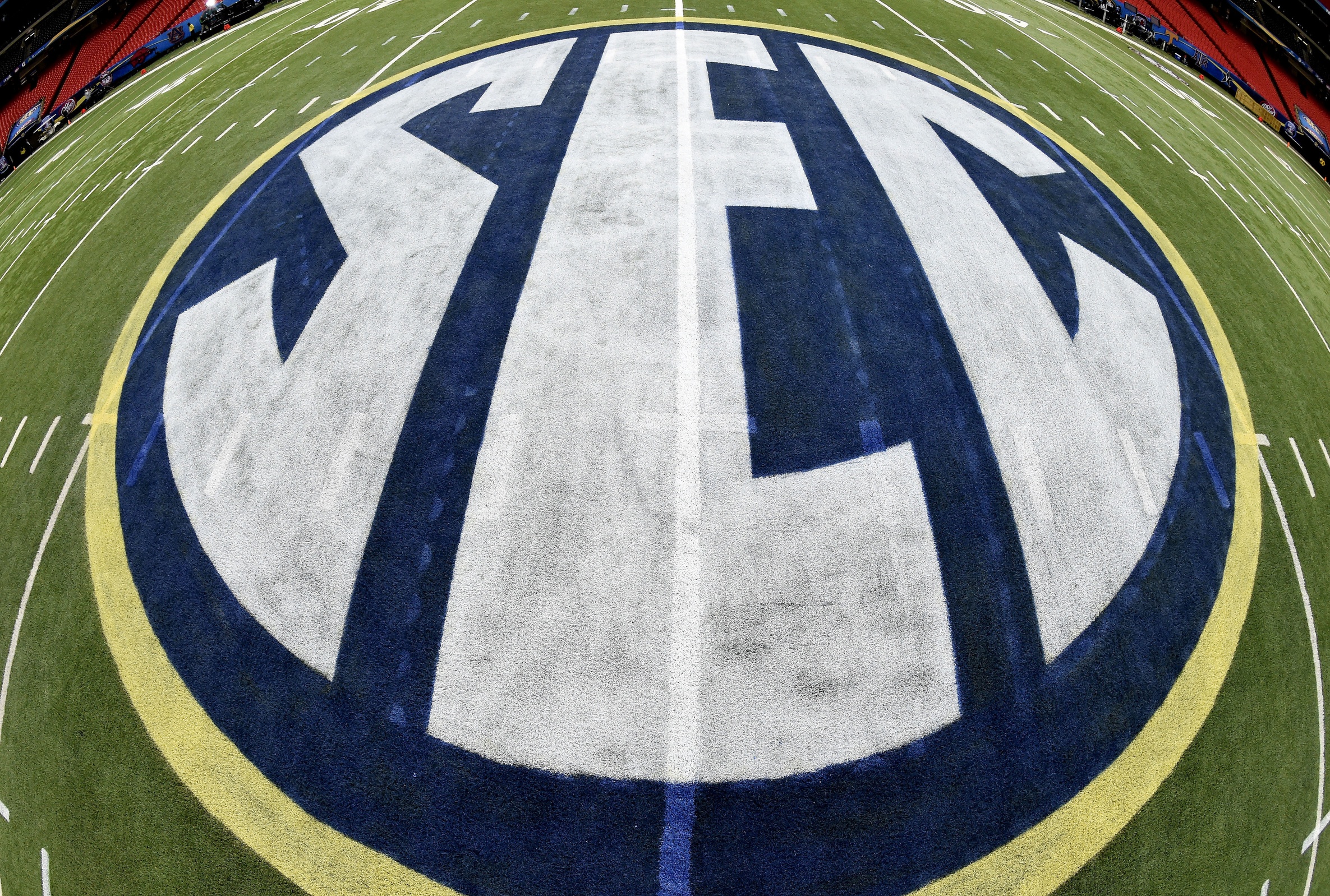 SEC
Predictions from around the country for Week 7 in the SEC
It's time for some expert predictions for Week 7 in the SEC.
There are six games involving SEC teams this week, so let's take a look at projected outcomes for Saturday's matchups, according to four different media outlets — USA TODAY, Athlon Sports, Bleacher Report and FBSchedules.
SEC PICKS BY USA TODAY COLUMNIST DAN WOLKEN
Tennessee over Alabama
Ole Miss over Arkansas
Florida over Missouri
LSU over Southern Miss
Note: It's been a long time since Tennessee last beat Alabama. You have to go back to 2006 for that, which featured a 16-13 Vols win in Knoxville. Since then, the Crimson Tide is 9-0 in the series winning by an average of 20.3 points. And although they're significant underdogs, Dan is going against the odds and picking Rocky Top to be the team that removes the top-ranked program in America from its post atop the college football world.
SEC PICKS BY ATHLON SPORTS EDITOR STEVEN LASSAN
BYU over Mississippi State
Florida over Missouri
Georgia over Vanderbilt
LSU over Southern Miss
Ole Miss over Arkansas
Alabama over Tennessee
Note: Earlier this week, I reached out to Steven for his thoughts on Alabama-Tennessee. He's taking the Crimson Tide in a 34-24 win, and here's his reason why:
Tennessee had Alabama on the ropes in last year's meeting in Tuscaloosa, and the Volunteers are more than capable of pulling off the upset in Knoxville on Saturday. In order to do so, the turnovers, penalties and slow starts that plagued this team over the last three games simply can't happen. Alabama's defense may give up a few big plays to quarterback Joshua Dobbs, but it's hard to see this unit struggling to contain Tennessee's offense for all four quarters. And when the Crimson Tide have the ball, the combination of the ground attack, skill and talent on the outside and the steady play of freshman quarterback Jalen Hurts is simply too much for the Volunteers to overcome."
SEC PICKS BY BLEACHER REPORT COLUMNIST BRIAN PEDERSEN
BYU 34, Mississippi State 21
Georgia 27, Vanderbilt 14
Alabama 33, Tennessee 21
Florida 29, Missouri 13
Arkansas 43, Ole Miss 37
LSU 50, Southern Miss 20
Note: Arkansas is 10-2 all-time vs. Ole Miss at Razorbacks Stadium with the average score being 31-12. Brian thinks Saturday's edition will be much closer than that, but with the same result: Another win for the Hogs. Here's his explanation:
Arkansas has yielded 44 points per game and 8.4 yards per play against power conference teams that are among the top 25 nationally in offense, and Ole Miss is the fourth such foe. The Razorbacks managed 30 points against Alabama, and if they can avoid turnovers (eight in losses, four in wins), they're potent enough to survive another shootout.
SEC PICKS BY FBSCHEDULES WRITER ERIC TAYLOR
BYU 34, Mississippi State 17
Georgia 35, Vanderbilt 10
Alabama 34, Tennessee 24
Florida 31, Missouri 7
Ole Miss 35, Arkansas 31
LSU 35, Southern Miss 21
Note: Eric is the third writer to pick BYU over Mississippi State, and I'm going to go ahead and assume that Dan is riding that train, too. Can you blame any of them? The Bulldogs haven't improved much since their season-opening loss to South Alabama, entering Week 7 with a 2-3 (1-2) record after getting hit in the mouth by Auburn last Saturday in a 38-14 blowout. The FEI ratings rank Mississippi State 66th nationally and ESPN's FPI says the team won't be bowl-eligible come the end of November.
Tyler Waddell is a news desk writer for Saturday Down South. For tips or questions, follow on Twitter (@Tyler_Waddell).