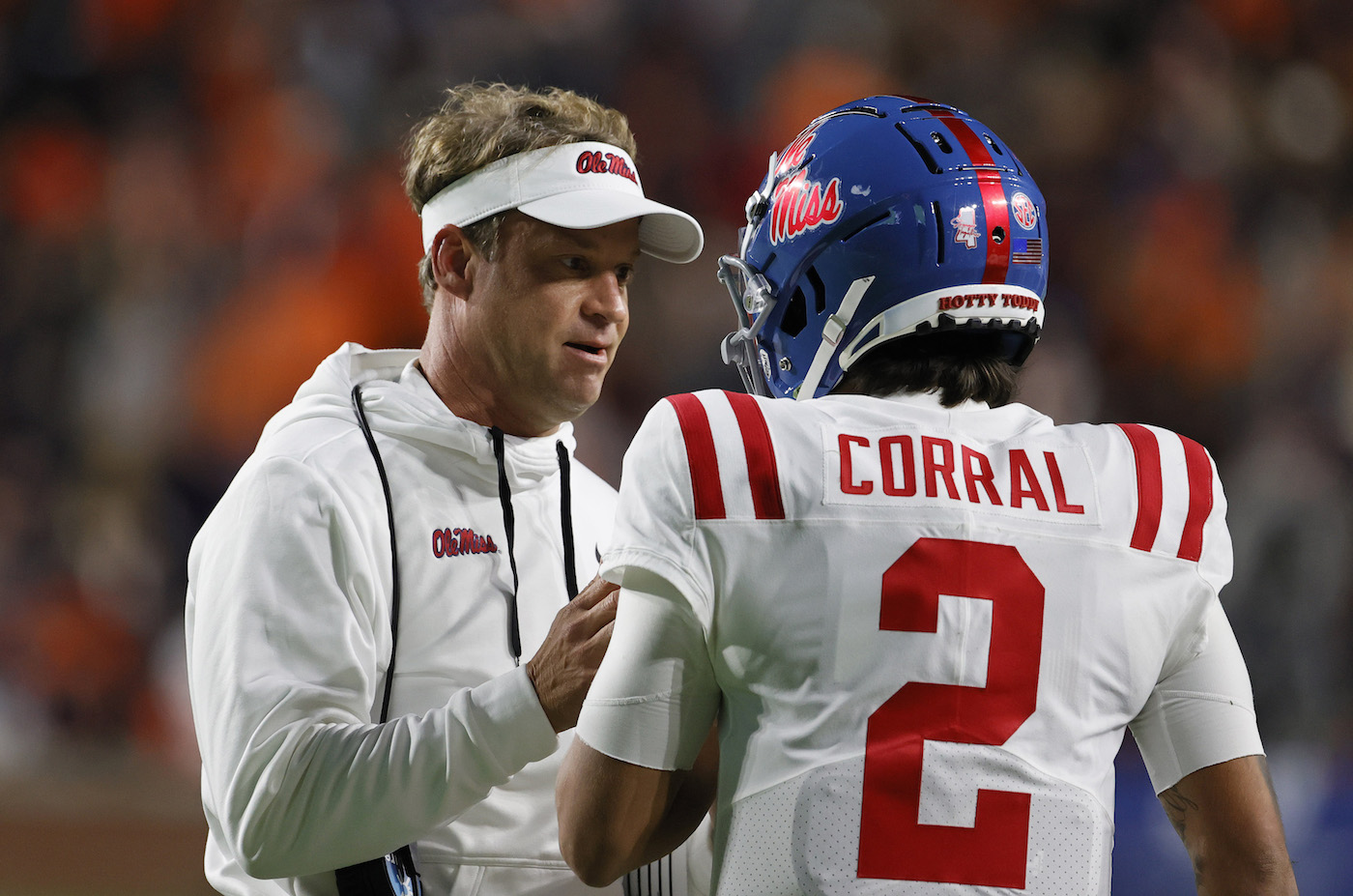 SEC
Bowl picks: Predicting the winner for every SEC bowl game
Editor's note: This story has been updated with news Wednesday that Texas A&M will not play in the Gator Bowl due to a COVID outbreak.
Don't complain.
If there are too many bowls for your liking, sorry, but that's a "you" issue. If there are too many SEC bowls for everyone else's liking, sorry, but that's a "y'all" issue.
Twelve bowl games will feature SEC teams after Texas A&M pulled out of the Gator Bowl due to a COVID outbreak. A record-setting postseason invitee list isn't guaranteed to net record-setting results. Having said that, the matchups would suggest that the SEC is set up to finish bowl season in equally impressive fashion. Could that be a 9-3 record with another all-SEC national championship? It's certainly possible.
Then again, opt-outs feel like they'll play a significant part in some of these games. We know that there are plenty of those in the SEC. As much of a bummer as it is that we won't see SEC stars like Treylon Burks and DeMarvin Leal one more time, there are still plenty of SEC stars who will be on the field this postseason.
Here are my predictions for each SEC bowl game to close out 2021, in order:
Armed Forces Bowl — Mizzou vs. Army
When — Wednesday, Dec. 22
Where — Fort Worth, Texas
Network — 8 p.m. ET, ESPN
Prediction — Mizzou 28, Army 21
Yes, this is mainly because Tyler Badie will be playing. But it's not just that the lone legitimate source of Mizzou's offense will be on the field (after a much needed break). It's that Steve Wilks' defense actually showed signs of life against the run in November. In a matchup against Army's No. 2 rushing attack, that seems relevant. I also like that Eli Drinkwitz treated this as an open quarterback battle heading into bowl season. A weird Mizzou season ends on a high note.
Gasparilla Bowl — Florida vs. UCF
When — Thursday, Dec. 23
Where — Tampa, Fla.
Network — 7 p.m. ET, ESPN
Prediction — UCF 31, Florida 27
This game is a bit of a mess, but it's super intriguing because of the way these teams avoided this exact situation for the past 4 years. We know that Anthony Richardson (injury) and Dillon Gabriel (transfer) will be out. And Emory Jones is entering the transfer portal but playing one last game as a Gator. The problem? Outside of Dameon Pierce, I don't know who on that Florida offense can be trusted. UCF, meanwhile, should have plenty of ammo. Gus Malzahn would love nothing more than to close his first post-Auburn season by taking down an SEC foe in a bowl game. A UCF team that's among the better groups in the country at forcing turnovers is able to force 3 on Jones and escape Tampa with a nail-biting victory.
Birmingham Bowl — Auburn vs. Houston
When — Tuesday, Dec. 28
Where — Birmingham, Ala.
Network — Noon ET, ESPN
Prediction — Houston 35, Auburn 17
Auburn fans, before you get upset with this prediction, remember this. Your team will be without its:
Starting QB (Bo Nix)
Offensive coordinator (Mike Bobo)
Starting center (Nick Brahms)
Starting RT (Brodarius Hamm)
Change of pace RB (Shaun Shivers)
Top CB (Roger McCreary)
Top LB (Zakoby McClain)
Yikes. Oh, and that's for a team that lost 4 games in a row to close the season, none of which featured a touchdown in the 3rd or 4th quarter. Auburn suddenly showing up ready to roll for a Tuesday game at noon in Birmingham seems … unlikely. Plus, Houston is legit. The Cincinnati loss wasn't how Dana Holgorsen wanted his team to cap an unbeaten AAC season, but this team still won 11 consecutive games in the regular season. If and when Houston jumps to an early lead, this could get out of hand in a hurry.
Liberty Bowl — Mississippi State vs. Texas Tech
When — Tuesday, Dec. 28
Where — Memphis, Tenn.
Network — 6:45 p.m. ET, ESPN
Prediction — MSU 45, Texas Tech 21
All gas, no breaks. That's what I think Mike Leach's mindset will be against his former team. There's no love lost there. That seems like a nice time for Leach to reach into his bag and let Will Rogers dump a whole bucket of Air Raid on the Red Raiders. If Texas put up 70 on Texas Tech, one would think that Leach should fare well against this defense. As long as MSU can protect Rogers — starting left tackle Charles Cross declared for the NFL Draft — then this should be a similar effort to what we saw from the Bulldogs in the final month of the season.
Duke's Mayo Bowl — South Carolina vs. North Carolina
When — Thursday, Dec. 30
Where — Charlotte, NC
Network — 11:30 a.m. ET, ESPN
Prediction — North Carolina 28, South Carolina 14
Sam Howell is playing, which came as a bit of a surprise. Something tells me we'll see a telling side-by-side of Howell against former grad assistant Zeb Noland. We know that Noland will be without at least 1 of his weapons with tailback ZaQuandre White preparing for the NFL. For an offense that really hasn't had a ton of bright moments, it feels like Shane Beamer's squad might struggle to sustain scoring drives. UNC's ground game eventually breaks the game open a bit and South Carolina is put in some not-so-favorable obvious passing situations. It's Mack Brown, not Beamer, who gets a bucket of mayo dumped on him by day's end.
(If that doesn't happen to at least one of the coaches, I'd like to formally protest the game.)
Music City Bowl — Purdue vs. Tennessee
When — Thursday, Dec. 30
Where — Nashville, Tenn.
Network — 3 p.m. ET, ESPN
Prediction — Tennessee 38, Purdue 35
Only fools would bet the under on this one. Jeff Brohm vs. Josh Heupel should be all sorts of fun. Elite offensive minds in a bowl game should net plenty of scoring. Even without Biletnikoff finalist David Bell (opt out), Brohm should still have plenty of tricks up his sleeve. The same goes for Heupel, who will be without Tiyon Evans (transfer to Louisville). Still, Hendon Hooker vs. Aidan O'Connell should quietly be one of the best quarterback matchups of bowl season. Both announced that they're running it back in 2022, and both should have plenty of success against these secondaries. I'll take Tennessee to squeeze out a back-and-forth thriller on a Hooker score to Velus Jones Jr.
Cotton Bowl — Alabama vs. Cincinnati (Playoff semifinal)
When — Friday, Dec. 31
Where — Arlington, Texas
Network — 3:30 p.m. ET, ESPN
Prediction — Alabama 27, Cincinnati 10
I'm fascinated with the receiver-cornerback matchup in this one. Cincinnati should be set up to have more success against the Alabama receivers than Georgia. Sauce Gardner and Coby Bryant are 2 of the top corners in the sport. How much does that limit Bryce Young, knowing the Tide will be without John Metchie III? And will Brian Robinson be healthy? Those are fair questions to ask. I think we see Alabama struggle to generate offense for a bit. This game has a bit of a 2017 Sugar Bowl feel to it for the Tide. We see Phil Mathis, not Will Anderson, take over and force a strip sack of Desmond Ridder. That gives Alabama the breathing room it needs, and instead of it being another 1-score game late, the Tide rolls in the second half to fend off the pesky Bearcats.
Orange Bowl — Georgia vs. Michigan (Playoff semifinal)
When — Friday, Dec. 31
Where — Miami, Fla.
Network — 7:30 p.m. ET, ESPN
Prediction — Georgia 27, Michigan 17
Do I think Stetson Bennett IV gets benched in favor of JT Daniels? Not unless we see him struggle in the first half. But do I think that Georgia will have a similar game script as the SEC Championship? No. I expect Georgia to play with a small lead into the second half. And does Georgia perhaps benefit from having a month of — dare I say — yummy rat poison? Yes. An early Georgia defensive touchdown via a Jalen Carter forced fumble and a Channing Tindal scoop and score gets the Dawgs going. Cade McNamara hasn't faced a defense that can truly put pressure on him. That's a credit to the Michigan offensive line. Against Georgia? With a full month to prepare? I think that changes. The Dawgs are back in the title game for the second time in 5 years.
Outback Bowl — Arkansas vs. Penn State
When — Saturday, Jan. 1
Where — Tampa, Fla.
Network — Noon ET, ESPN2
Prediction — Arkansas 24, Penn State 21
If Treylon Burks were playing, I would've taken Arkansas to win big. Without him, though, I'm a little more nervous about the Hogs sustaining scoring drives against a solid Penn State defense. Granted, it's a solid Penn State defense that will be without defensive coordinator Brent Pry. The Arkansas ground game will be the difference. That includes KJ Jefferson, who might need to call his own number a bit more without his go-to target available. The Arkansas defense is loaded with veterans who will be chomping at the bit to play in their first bowl game. They come out more desperate and continue the rise of Sam Pittman.
Citrus Bowl — Kentucky vs. Iowa
When — Saturday, Jan. 1
Where — Orlando, Fla.
Network — 1 p.m. ET, ABC
Prediction — Kentucky 27, Iowa 14
It's pretty simple here. If Kentucky turns the ball over against the turnover-happy Hawkeyes, it'll be ugly. But I'm guessing that Will Levis and Chris Rodriguez both put those issues behind them. Instead of seeing Levis struggle with some predetermined reads, we see him thrive as a runner like he did to close the season against Louisville. That allows Kentucky to control the clock and ultimately set up the deep play-action for Wan'Dale Robinson. Meanwhile, Kentucky puts the clamps on against a 1-dimensional Iowa offense, if we can even call it that. Tyler Goodson is sitting, which means an Iowa offense that had few options to begin with will be even more limited. Advantage, Cats.
Sugar Bowl — Ole Miss vs. Baylor
When — Saturday, Jan. 1
Where — New Orleans, La.
Network — 8:45 p.m. ET, ESPN
Prediction — Ole Miss 31, Baylor 21
Do I think Matt Corral is losing his last career college game? Nope. Dave Aranda's defense is legit, so I wouldn't expect some vintage 5-touchdown game for Corral. But that's sort of who Ole Miss was once Corral got hurt against Tennessee. That defense stepped up and got key stops. I'd expect more of the same from that group, which should be relatively healthy. Assuming Sam Williams is good to go, I expect him to give Baylor's quarterback (TBD on that) all sorts of problems. Lane Kiffin's impressive Year 2 closes with Ole Miss delivering 1 more complete performance and earning a top-7 ranking to end the season.
Texas Bowl — LSU vs. Kansas State
When — Tuesday, Jan. 4
Where — Houston, Texas
Network — 9 p.m. ET, ESPN
Prediction — Kansas State 23, LSU 17
I have no idea who will start for LSU at quarterback. Truly. Max Johnson is off to Texas A&M, Myles Brennan isn't returning for the bowl game and Garrett Nussmeier doesn't want to burn his redshirt. Therefore, I have no idea how a frustrating LSU offense gets anything going. Maybe Ty Davis-Price busts a big run or 2? Other than that, though, I don't think the LSU defense gets enough help. I could see interim Kansas State offensive coordinator Collin Klein dialing up a winning game plan to lead Kansas State to a win against an LSU team that already played its Super Bowl against A&M.