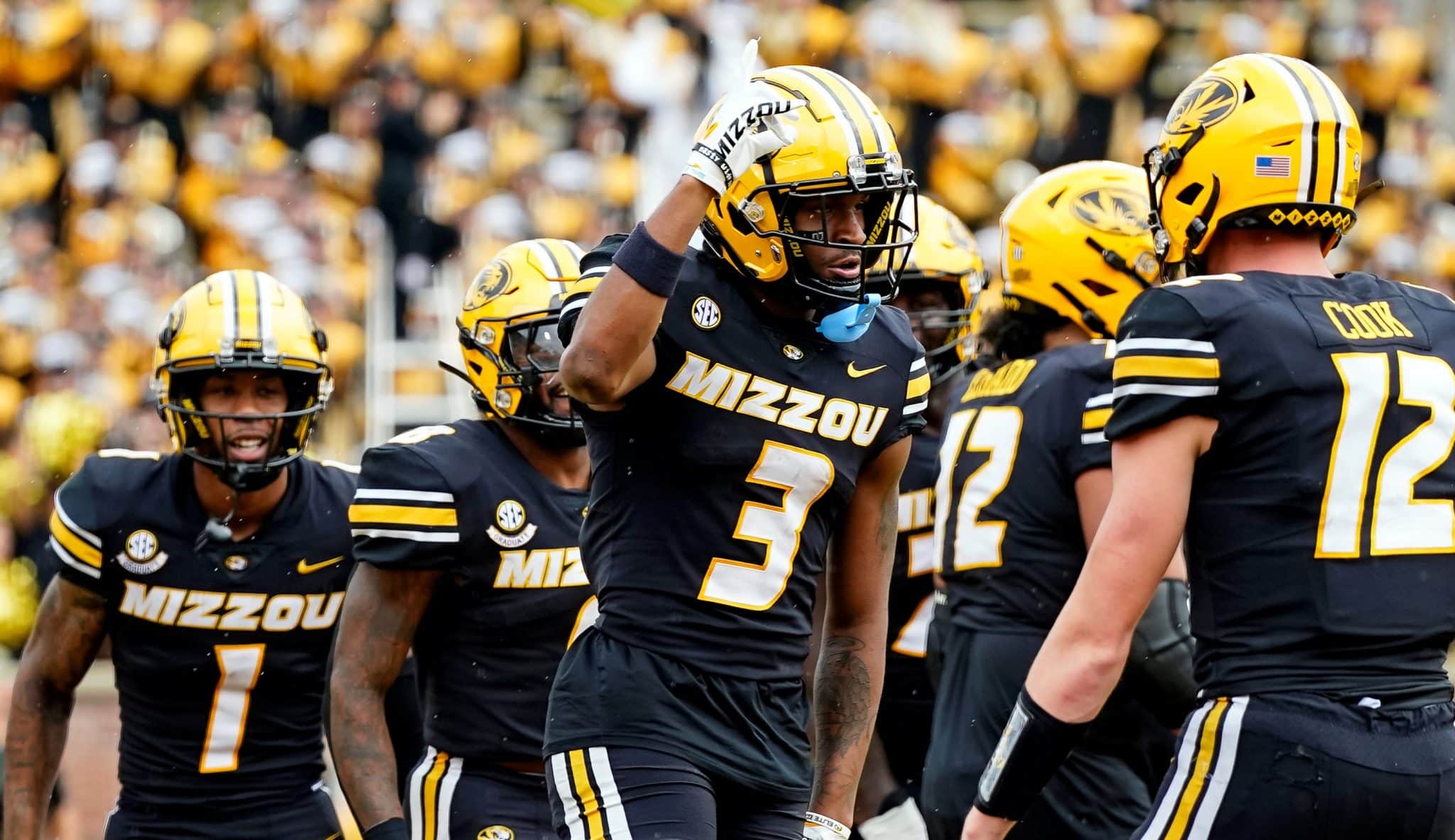 SEC
Ranking the Top 10 SEC players entering Week 4
Another week and more diminishing returns for the middling SEC.
Alabama? A week after placing zero names on the greatest list in SEC football for the first time, the Crimson Tide eked out a 2 touchdown win at … South Florida? On the bright side, Tyler Buchner won his 2nd consecutive start as a starting quarterback, last year's Gator Bowl being the other. The bad news? He was benched for Ty Simpson after 5 scoreless drives. Woof.
Tennessee entered this season with big time momentum after last year's 11 wins and a rousing blowout win over Clemson in the Orange Bowl. They left Gainesville the same way they have in each of their trips over the past 20 years– with a loss. The Gators were more physical, more disciplined and better on defense than Tennessee, which has plenty of work to do if they want to push for a second consecutive New Year's 6 bowl season.
On the bright side, LSU looked dominant and let's shout out Missouri, which handed the SEC its best nonconference win this season by upending No. 15 Kansas State in CoMo on Saturday afternoon. A special "The List" mention is due Brady Cook, who was booed by his own fan base and responded to that tomfoolery by dropping dimes all afternoon despite 15 Kansas State hurries. That kid is tough as nails and kudos to Eli Drinkwitz for calling out the boo birds in his postgame press conference.
"It pissed me off when we (home fans) booed our starting quarterback to start the game. That pissed me off," Drinkwitz said. "He went out there and played his butt off for this university and this team, they need to get behind him. We need to get behind the young man.
"You want to boo me? Fine. You're going to boo the starting quarterback? Bull crap. I'll say it again. Should never happen."
Another thing that should never happen? Georgia waiting an entire half to get Brock Bowers the football. Goodness, Mike Bobo. Read the room … or at least stop trying to be the smartest guy in the room. It isn't complicated.
This week's "List" of the top 10 players in the conference formerly known as the best in college football sees plenty of movement, as you'd expect, given the conference really can't figure itself out right now. In fact, in another first, every single player in the top 3 last week falls out of "the List" entirely ahead of Week 4.
Last week's list is here. As always, honorable mentions first.
Honorable Mention: Alabama: LB Dallas Turner, LB Deontae Lawson; Arkansas: QB KJ Jefferson, DL Landon Jackson; Auburn: LB Eugene Asante, WR Jay Fair Florida: LB Shemar James, Edge Princely Umanmielen Georgia: OL Tate Ratledge, DB Kamari Lassiter; Kentucky: RB Ray Davis, QB Devin Leary LSU: LB Harold Perkins Jr., DT Mekhi Wingo; Missouri: QB Brady Cook, C Connor Tollison; MSU: RB Jo'Quavious Marks, LB Jett Johnson; Ole Miss: DE, Isaac Ukwu, S Trey Washington; SC: WR Xavier Legette, LB Debo Williams; Tennessee: LB Aaron Beasley, RB Jaylen Wright; Texas A&M: QB Conner Weigman, DB Josh DeBerry; Vanderbilt: WR Will Sheppard, OL Bradley Ashmore.
10. Jaxson Dart, QB (Ole Miss)
Dart's sensational start hasn't drawn the attention it deserves, but let's marvel at the numbers, shall we? He leads the SEC in yards per attempt (12.5) and is 5th in touchdown passes (7) while also piling up 213 yards rushing and 2 scores with his legs. He's also won a tough road game against a Tulane program that won a New Year's 6 bowl last season, and he just led a 4th-quarter blitz of a Georgia Tech team that appears to have a pulse again with Haynes King under center and Brent Key in his first full season leading his alma mater. The bigger tests are ahead, starting Saturday at Alabama, but Dart has earned his way onto the List and usually, a Lane Kiffin quarterback has staying power.
9. Malik Nabers, WR (LSU)
Nabers was a monster in Starkville on Saturday, hauling in 13 passes on 15 targets for a mind-boggling 239 yards and 2 touchdowns. That's the 4th-highest single-game yardage total in LSU history, by the way.
His 33-yard touchdown on 4th-and-7 was a killer for State, which never recovered. On the season, Nabers has 393 yards and 3 touchdowns, establishing himself as one of the conference's premier wide receivers.
8. Javon Foster, OT (Missouri)
Foster is making the most of his 6th year of eligibility. He dominated throughout Missouri's thrilling 30-27 win over reigning Big 12 champion Kansas State on Saturday, registering 3 pancake blocks in the win. Foster grades out as the nation's best offensive tackle at present, ranking ahead of consensus All-American and projected first-round draft pick Joe Alt of Notre Dame. He's yet to allow a sack and Saturday did not allow a single pressure in Missouri's win. With Foster leading the way, Missouri racked up 430 yards of offense at an efficient 6.7 yards per play on their way to a signature win for Eli Drinkwitz.
7. Trevin Wallace, LB (Kentucky)
Kentucky is 3-0 thanks to its defense, which continues to perform at an elite level. Wallace picked up 2 more sacks in Saturday's 35-3 win over Akron, pushing his SEC-high total to 4. Wallace also has forced a fumble and made 24 tackles in 2023.
Trevin Wallace has been a man amongst boys thru 3 games ??

SEC Ranks:

? 1st in Sacks (4)
? 2nd in Forced Fumbles (1)
? 3rd in Solo Tackles (16)
? 3rd in Sack Yards (21)
? 5th in Total Tackles (25)
? 9th in Assisted Tackles (9) pic.twitter.com/rGjRHN9sP5

— Blue Chips (@UKBlueChips) September 18, 2023
Those numbers help Kentucky rank 1st or 2nd in the SEC in multiple defensive categories, including scoring defense (1st), rushing defense (2nd), yards allowed per play (2nd), and success rate defense (1st).
6. Trevor Etienne, RB (Florida)
The sophomore ripped apart Tennessee, piling up 172 yards on 23 carries in Florida's 29-16 win in The Swamp. Etienne's 62-yard touchdown run in the first quarter sent The Swamp into raptures, changing the momentum of the game.
Etienne, an All-SEC freshman team selection in 2022, leads a powerful Florida rushing attack with 281 yards on the season, averaging 6.9 yards a carry. He's also caught 5 passes, returned kickoffs and improved dramatically as a pass blocker (top-5 RB pass blocker in SEC through 3 games) after struggling with that assignment as a freshman. Etienne is the first Florida RB in over a decade to make you hold your breath when he touches the football, and the Tennessee game could just be the beginning of a breakout sophomore season.
5. Brock Bowers, TE (Georgia)
Mike Bobo, with a not-so-quiet halftime push from Kirby Smart, no doubt, finally remembered that Georgia has a consensus All-American at tight end in the second half of Georgia's comeback win over South Carolina. The result was that Georgia's offense found a much-needed rhythm and Bowers posted all 7 of his receptions after halftime. The numbers aren't electric yet, but Bowers continues to change the way people have to defend Georgia, commanding double teams on nearly every snap. The bigger games may be coming, too, now that Bobo has seen what happens when he feeds the junior the football repeatedly.
4. Luther Burden III, WR (Missouri)
Like Etienne, Burden III has lived up to his high profile recruiting billing in 2023, bursting onto the scene to rank in the top 5 in the SEC in a host of categories, including receptions (2nd), touchdowns (2nd), receiving yards (3rd), and yards per reception (5th). Burden III played his best game Saturday against Kansas State, hauling in 7 passes for 114 yards and 2 touchdowns in the big Mizzou win. A 5-star recruit, Burden III has a Julio Jones type build and magnificent hands and he's faster than he looks as a long strider. What's scary for opponents? "He's just figuring out who he is as a route runner," Drinkwitz told reporters.
3. Jaylin Simpson, DB (Auburn)
Simpson is doing it all for the Auburn secondary this season. He's been effective as a run stopper, dynamic in 1-on-1 coverage and splendid as a 2-high ball-hawk. The senior's stat sheet reads like a video game: 10 tackles, a fumble recovery, 5 quarterback pressures and 3 interceptions (tied for most in the nation). That includes this pick-6:
His PFF coverage grade of 85.3 is top 20 in America and it has helped Auburn to a tremendous start defensively, as the Tigers rank 13th nationally and No. 1 in the SEC in pass defense.
2. Malaki Starks, S (Georgia)
The Georgia sophomore has been a rock for the Dawgs through 3 games, but it was his 3 pass breakups Saturday — 2 of which came on vital plays in the 4th quarter — that brought Sanford Stadium to its feet. With 11 tackles and 1 interception, the numbers don't wow you, but Starks calls the checks for the secondary and is an extension of Kirby Smart and Will Muschamp on the field. He also grades out as the nation's best safety, per PFF, and his coverage grade of 89.9 ranks No. 2 in the country.
1. Jayden Daniels, QB (LSU)
You almost can't play a better football game than Jayden Daniels did Saturday in Starkville. The LSU senior completed 30-of-34 passes for 361 yards and 2 touchdowns through the air and added 64 yards and 2 touchdowns on the ground in the Tigers' 41-7 demolition of Mississippi State.
Yes, Daniels lost to FSU on opening night, but the Seminoles might 1.) be a Playoff team and 2.) have one of the only quarterbacks in the country as electric as Daniels in Jordan Travis. Daniels is top 5 in the SEC in every passing category (completion percentage, yards, touchdowns, yards per attempt, TD-INT ratio), and he's done that against tough competition, winning on the road at Starkville and playing valiantly in the loss to FSU. Daniels is in the top 10 of the Heisman betting odds in Las Vegas and as LSU closes out a brutal September schedule, he'll have a chance to showcase his skills even more over the next 2 weeks.