SEC
Sad fans are sad: Week 11
We bring you the best of sad fan shots from the weekend of college football. Be sure to tweet the best ones as they happen on Saturdays to @SDS.
ARKANSAS at No. 9 LSU
The sadness was so strong this week, folks. We felt it from afar this week from fans at Auburn, Mississippi State, South Carolina and especially LSU.
Here you can see agony slowly usher in the impending sadness as the Razorbacks' Jared Cornelius ran 69 yards for the game-sealing touchdown in Arkansas' 31-14 win over LSU.
This is now my favorite thing in the history of the internet. https://t.co/tY0nvr22Sl

— The Arkansas Logo (@Arkansas_Logo) November 15, 2015
This is the aftermath of that play. This fan laments the universe and all the sadness it has decided to bestow upon him on this fateful day. (Don't ask me why I'm talking like this. Maybe I feel like it makes it sound more dramatic. Or maybe I've just been watching a lot of "Game of Thrones").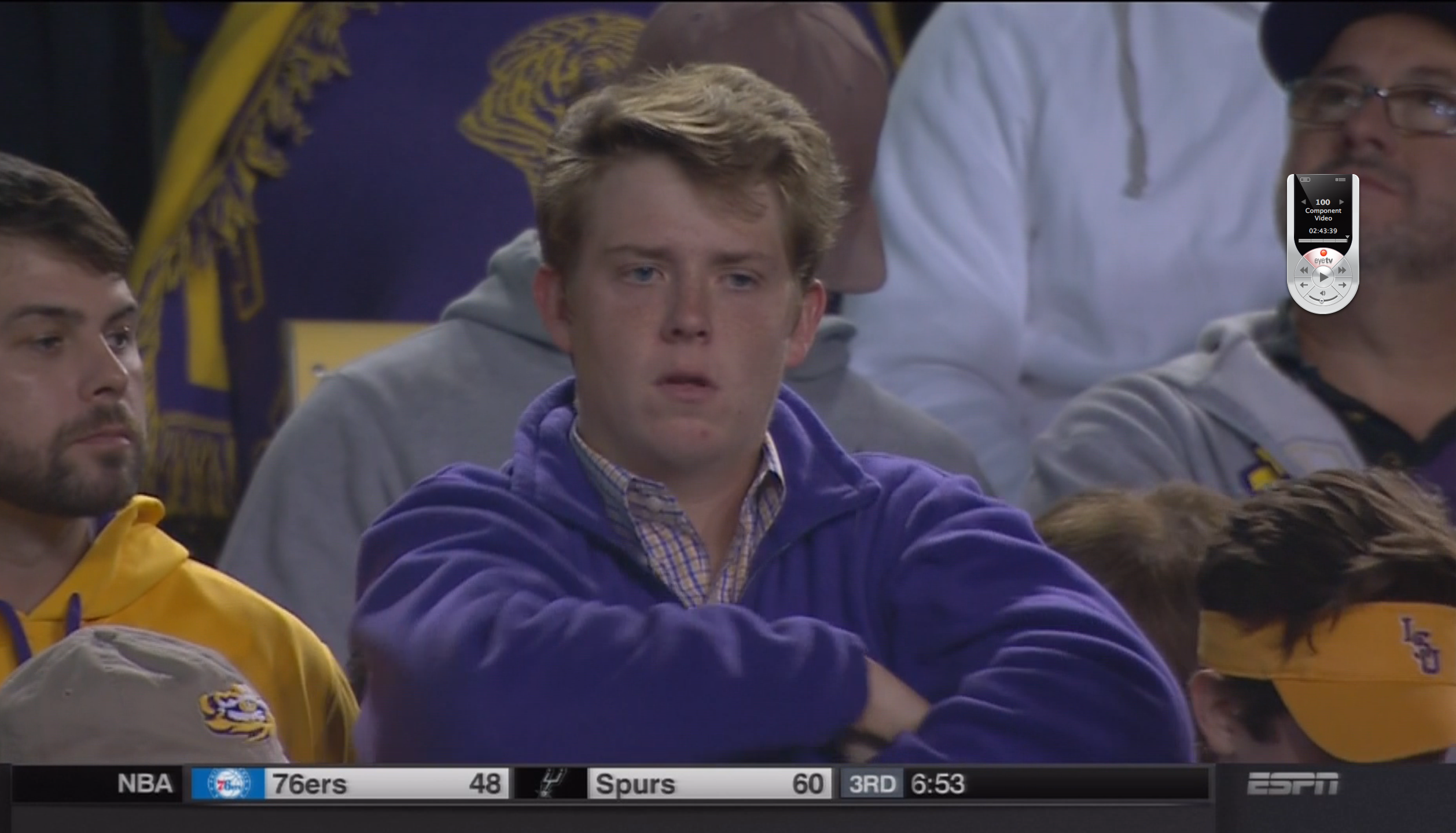 Taking a second look just to make sure that just happened.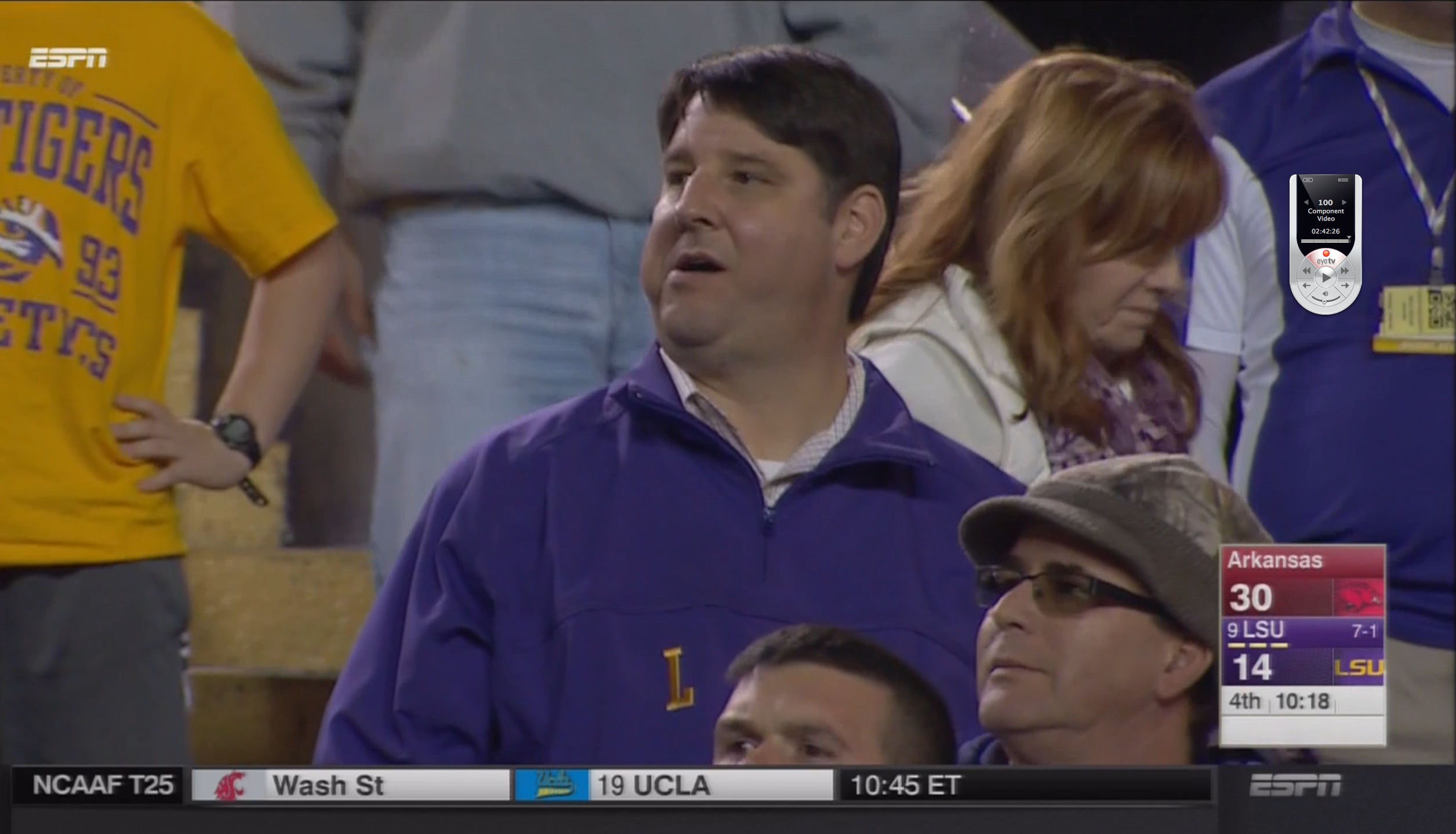 I'm no lip-reader, but I believe she's also wondering, "What just happened."
#ARKvsLSU pic.twitter.com/P5H0rYq7Ya

— BJ Maack (@bjmaack) November 15, 2015
This is what it looks like when the sadness has completely consumed you, and the reality of everything dawns on you. Well, more like it sits on top of your head.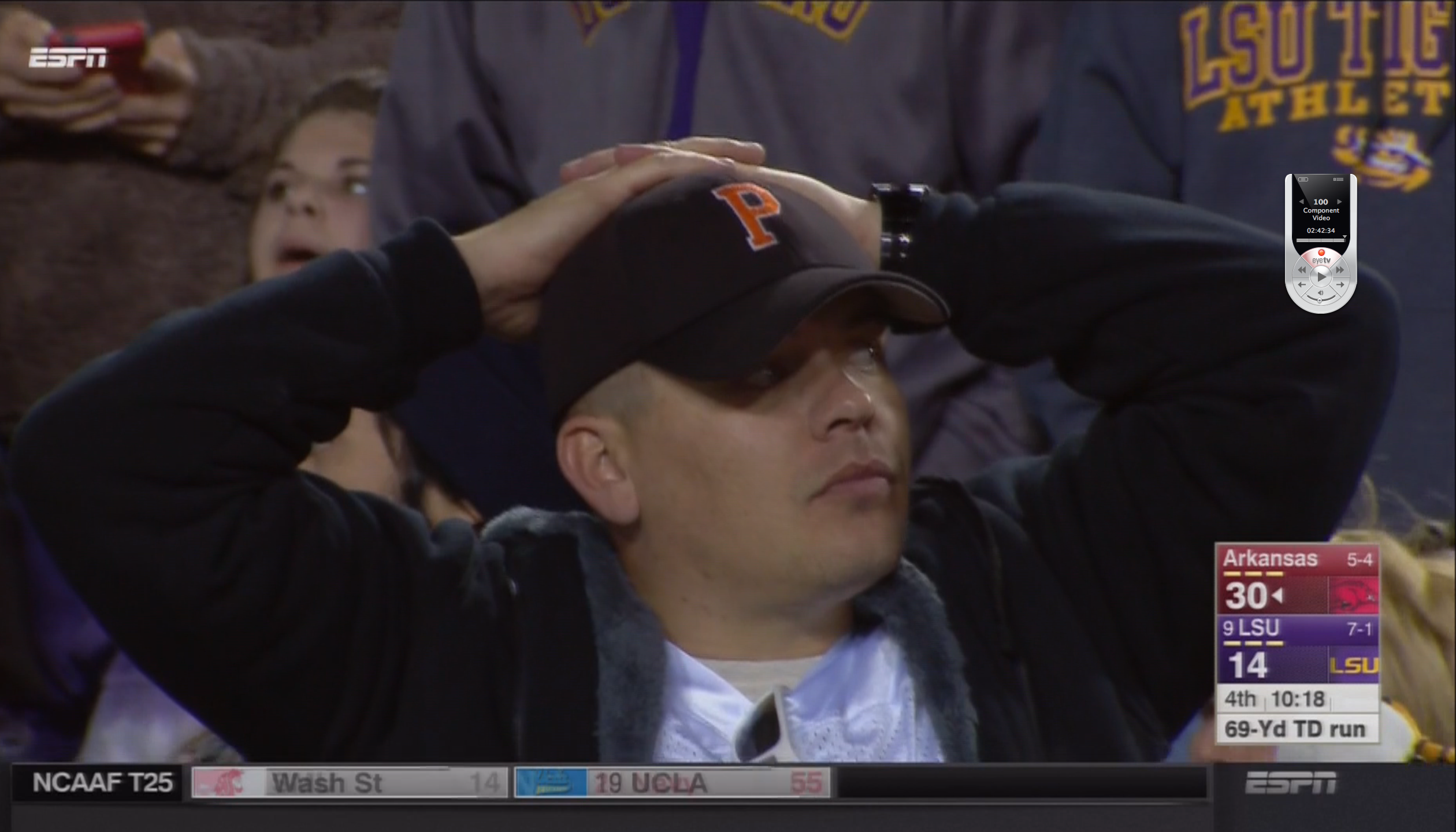 Arkansas fans basking in the glory of LSU fans in Death Valley.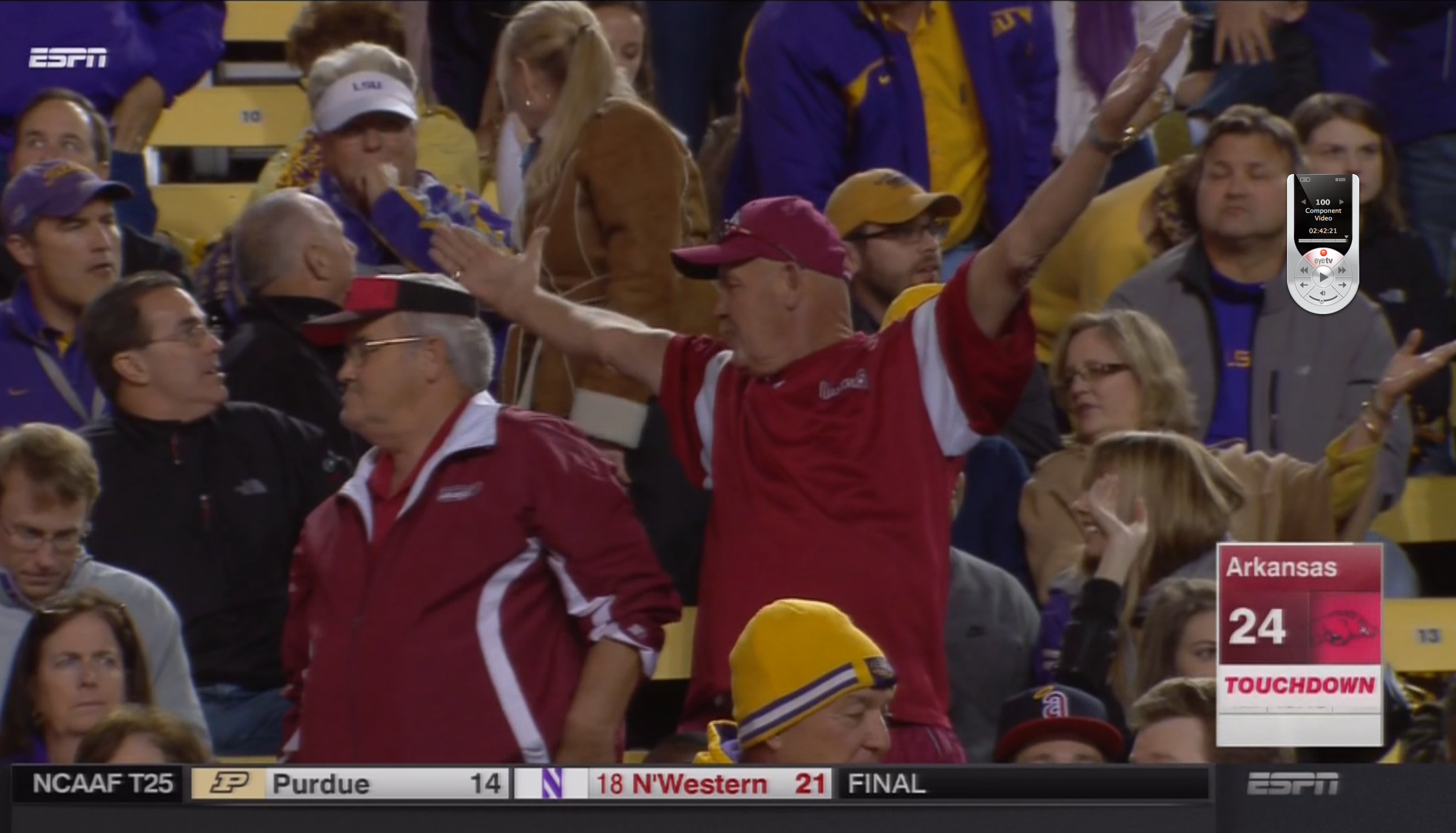 GEORGIA at AUBURN
Sadness in sports usually begins as disbelief or amazement. As you can see here, the call on the field was a fumble, and it would stand. He can't believe it, and the other kid to his right can't either. Auburn ended up losing 20-13 to Georgia.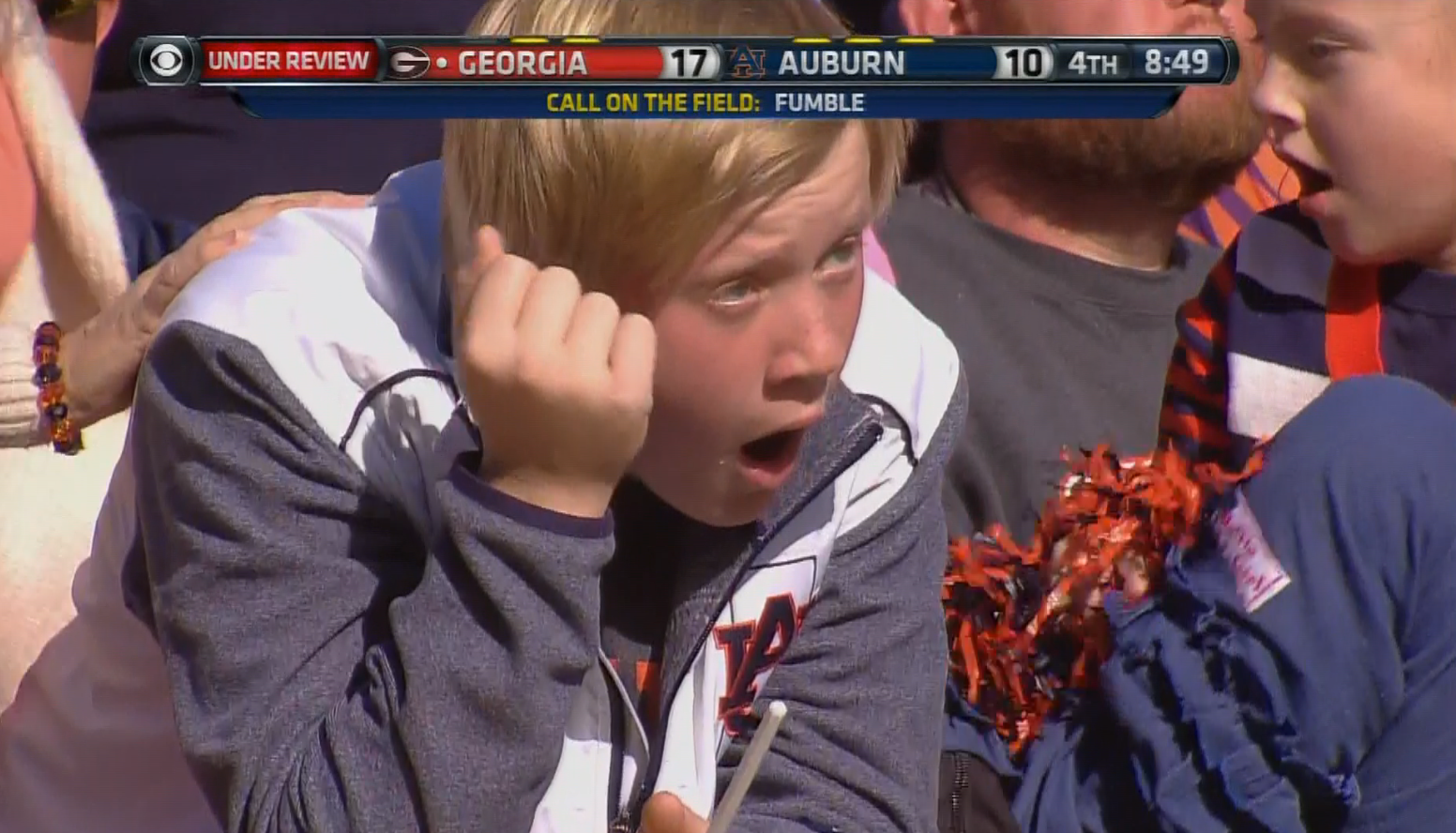 Sometimes sadness from the past is so strong that it reemerges a year later.
#Auburn fans after yet another loss to #Georgia pic.twitter.com/EJ5Gkwyimf

— CFB Nation (@UofCFB) November 14, 2015
No. 3 ALABAMA at No. 20 MISSISSIPPI STATE
Mississippi State came in with high hopes of challenging Alabama in Starkville. It wasn't meant to be in the 31-6 loss. This fan wanted to hide from the sadness. You can't. It will find you. Or I guess we will.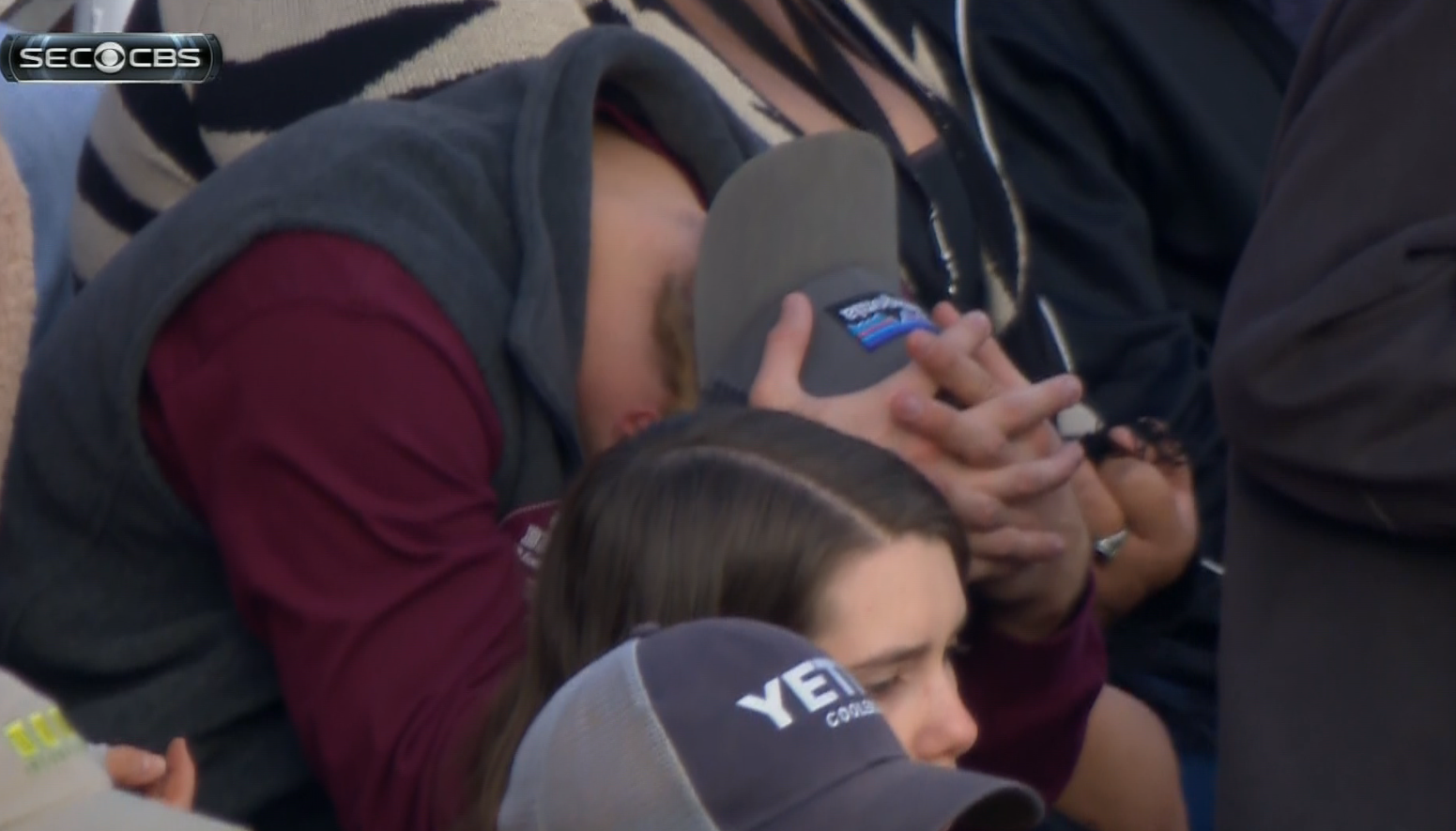 The thinking pose. This usually comes long after one has contemplated things like, "What's the next chapter of our lives?" This was right after Derrick Henry's 65-yard touchdown run to put the exclamation mark on the 31-6 win.
In a way, we're slaves to sadness. Why? Because we still love our teams, and so much so, that we'll continue to watch until the bitter end. We'll just keep feeding the sadness.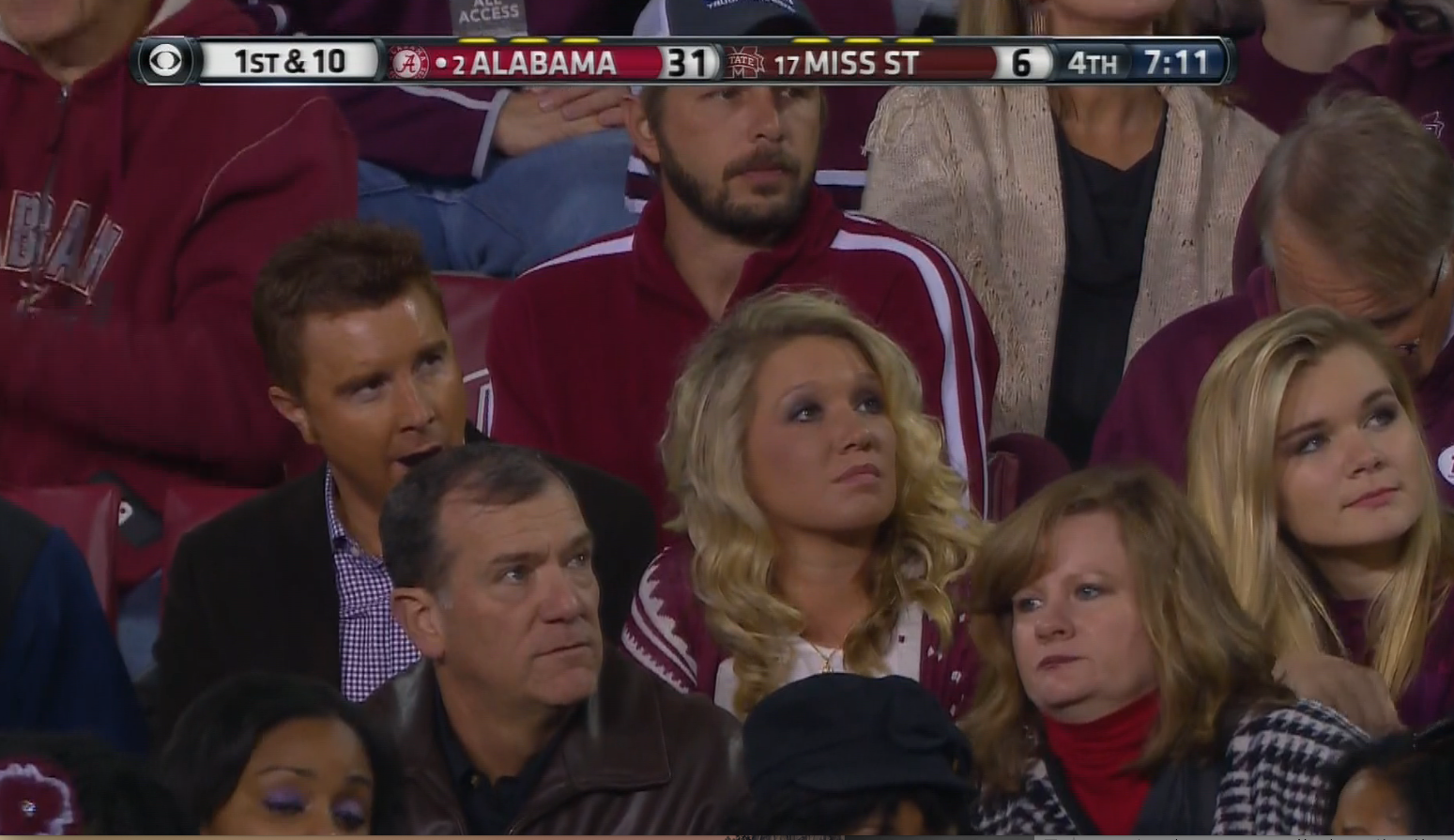 No. 11 FLORIDA at SOUTH CAROLINA
South Carolina's fans experienced a bit of a roller coaster. They were down 17-0, but their Gamecocks gave them hope that they could rally. That is, until Kelvin Taylor's 53-yard run in the fourth quarter with a little over two minutes left started to leave the Columbia faithful in doubt.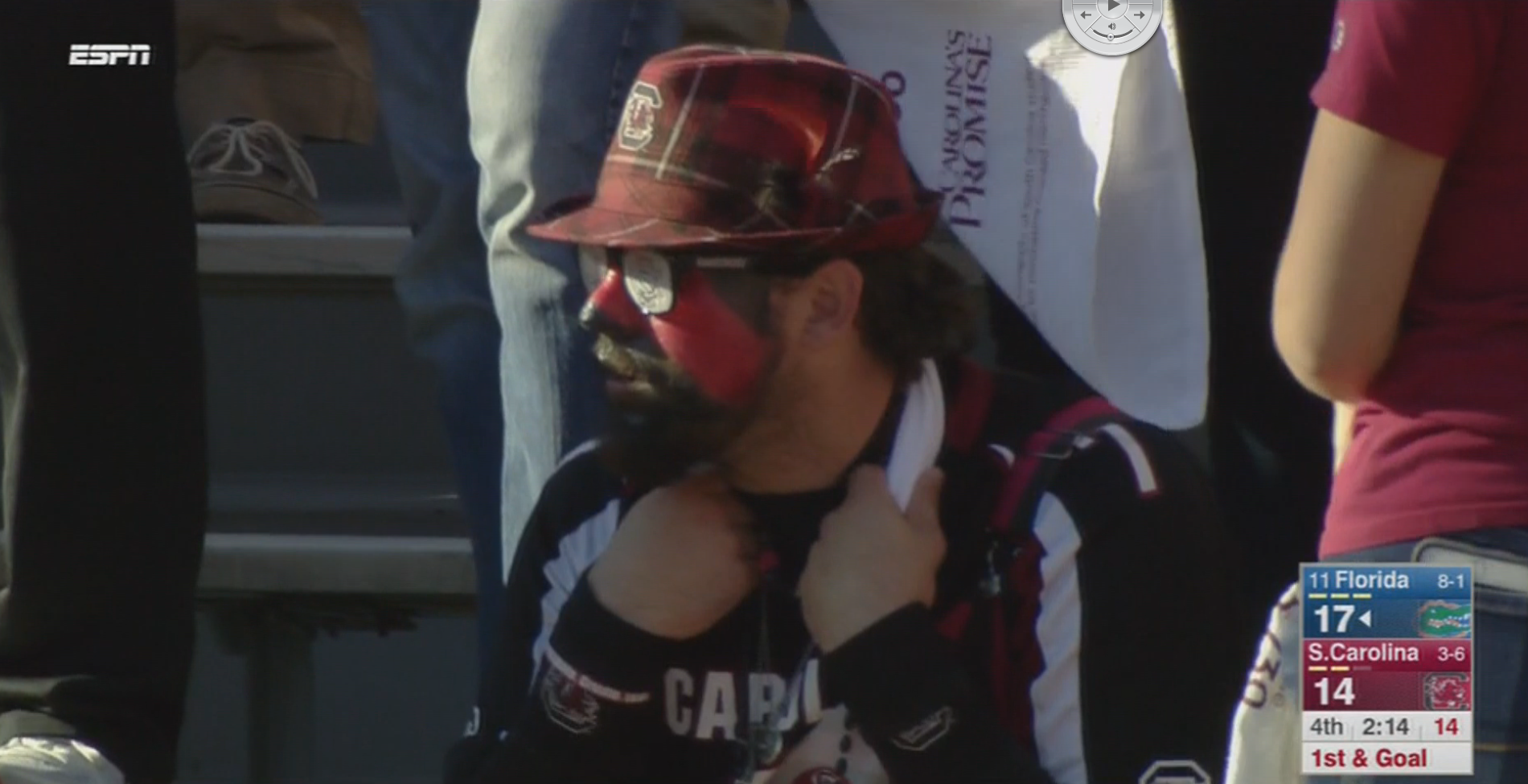 This fan is obviously not happy that she was teased into believing the comeback was possible. This is after Taylor finished the drive off by plunging into the end zone from 1 yard out.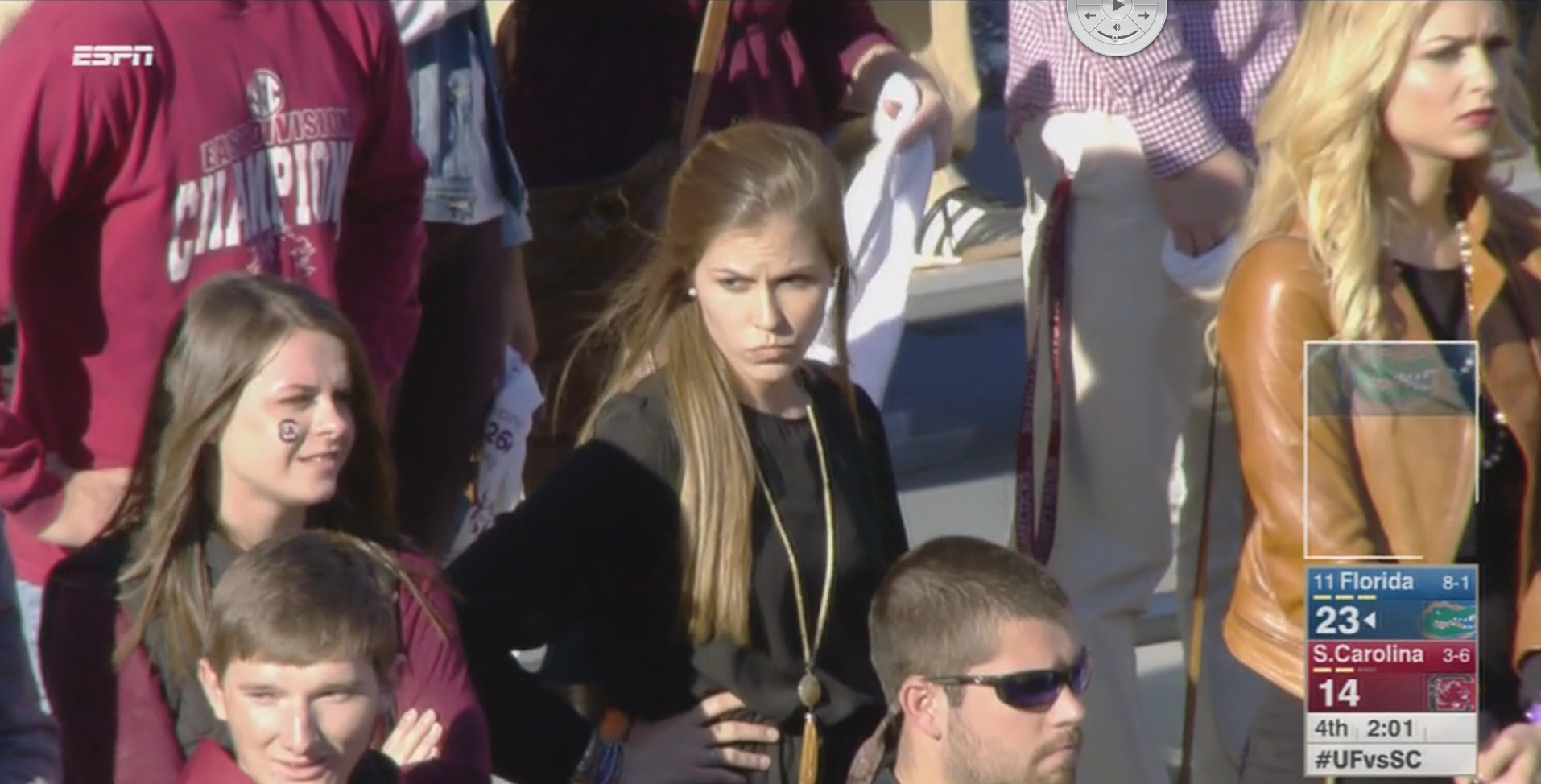 And we leave you with this shot because it's a rare classic. This is right at the moment between sadness and acceptance. He knows the loss is inevitable, he's shown his sadness and now it's time to move on. We've all got to do it eventually … until next week comes.