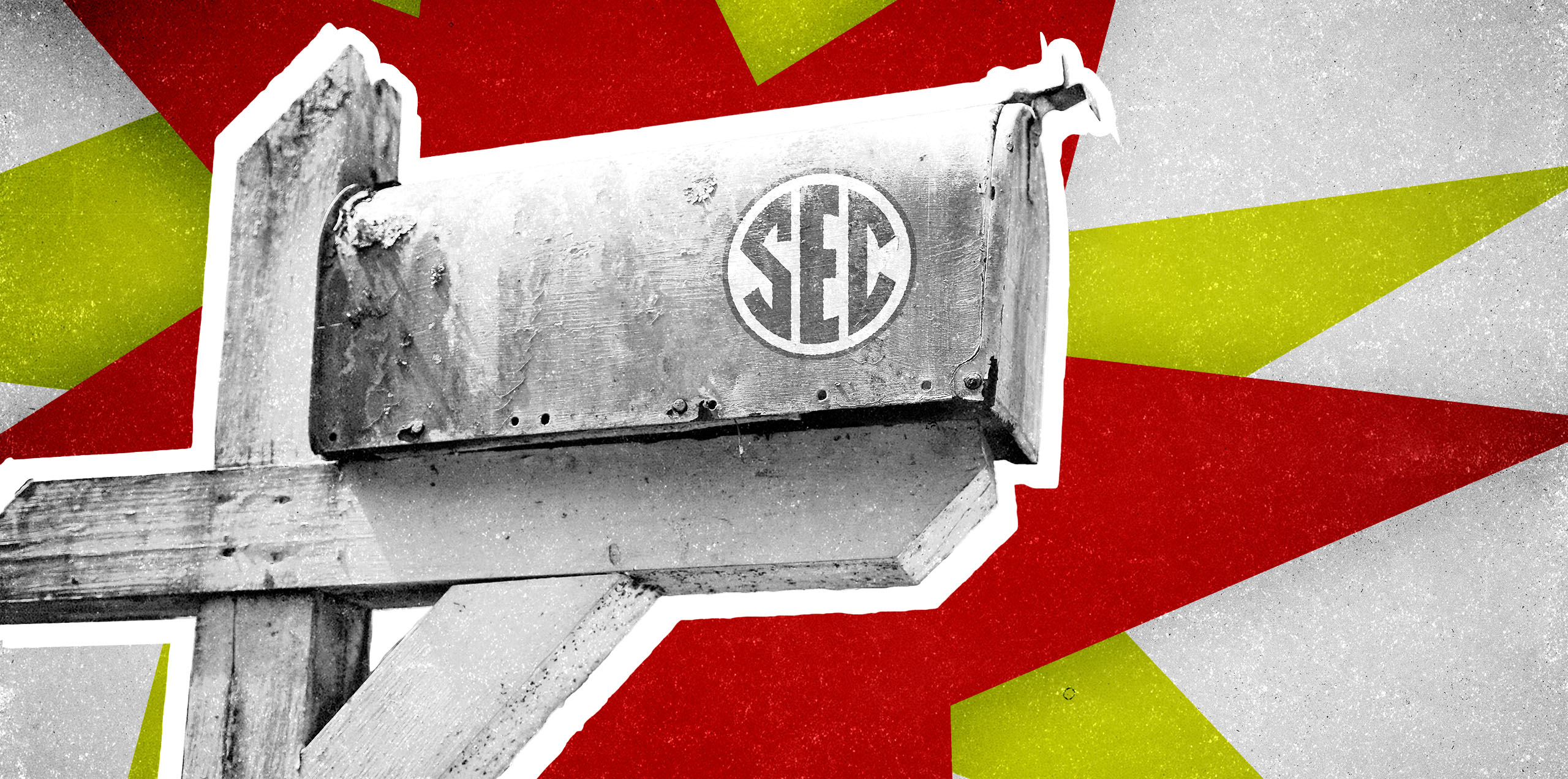 SEC
SDS Mailbag: Worst Independence Day jobs, distant CFB rivalries and Fourth of July snacks
This month, more professional sports are supposed to return to our lives here in the U.S. Finally, I'll be able to watch something other than soccer (though I have been enjoying watching the Premier League and the NWSL).
Major League Baseball and the NBA are on track to play later this month, assuming the COVID-19 pandemic doesn't force changes to be made. The college football world will certainly be watching closely to see how those leagues handle things, particularly baseball, since that's also an outdoor sport.
Let's hope things go well and we can continue to progress toward a fall football season!
Here are your questions for this week's Mailbag:
Robert:
What's the worst job to have on Independence Day? Gas guy/girl filling up boats on the lake is up there. Not only do you work on the 4th, but it's the busiest day of the year and you watch other people have fun but are unable to partake. I'd imagine working at a dog shelter isn't very fun that day, either.
Sounds like you have some experience working the docks on Independence Day. That does sound pretty terrible.
As far as worst job, though, I'd imagine ER doctor/nurse has to be up there, especially this year. Throughout the day, you have people coming in with burns and other fireworks-related injuries. Then, as the day goes on, you probably also have to deal with a good amount of heatstroke and dehydration. Then there are people who are intoxicated and need medical attention.
I asked my cousin, Jenny, about her experiences working in an ER on July 4th, and she said it wasn't that bad. "I've never seen anyone blow off a finger or have any major injury from fireworks," she said. "Plenty of sunburns. A lot of people would feel my job is worse than how I see it, though."
On that last point, I agree with her. I don't envy those having to work in a hospital on July 4th, but I greatly respect and admire what they do.
But, the whole thing you mentioned about being a gas-pump operator on a lake watching others have fun does sound pretty awful. At least you get to be outside, though!
Joe:
Pat Forde reimagined the college football conferences if they were organized by location. What school would have its rivalries most affected by that?
In case you missed it, Forde put together a piece involving major conference realignment to cut costs. The basis of it was to group teams by geographic proximity to mitigate travel costs, while still trying to maintain some of the biggest rivalries in the sport.
The easy answer here is Notre Dame. As an independent school, the Fighting Irish have some far-reaching rivalries. Heck, 2 of their main rivals are USC and Stanford, both of which are in California — quite the trip from South Bend, Indiana.
In Forde's realignment plan, Notre Dame is in the Mid-American conference with Illinois, Kentucky, Louisville, Marshall, Middle Tennessee, Northern Illinois, Northwestern, Tennessee, Vanderbilt, Western Kentucky and West Virginia. It would be tough to get Notre Dame fans to sign off on that move.
The other big loser would be Penn State, which would be separated from Big Ten powers like Ohio State and Michigan in Forde's realignment. Still, it was definitely a thought-provoking idea and one that would certainly revolutionize the sport if it were implemented.
@Dobbe8:
What's in your cooler this weekend?
Well, the COVID-19 pandemic has put a damper on our Independence Day plans, for sure. Also, I have to work until the early afternoon, providing y'all with the SEC-related news of the day.
But after that, my wife and I will probably load up the cooler with some IPAs, White Claws and some wine and head over to our friends' backyard for a socially distant get-together of us and 1 other couple. Not exactly what I had in mind, but with COVID-19 cases on the rise, that's about all we'll be able to do.
I'll probably bring along some bratwursts (perhaps with an IPA marinade) to throw on the grill. That sounds like it would be a pretty tasty meal on a hot summer evening. I doubt I'll eat as many sausages as Joey Chestnut eats hot dogs during the annual hot dog eating contest, but I could probably put down 3 or 4 sausages.
@SChinni12:
Who would you bet on to win the World Series this year during the shortened MLB season?
BetOnline.ag has the Los Angeles Dodgers as the favorite (+425) followed by the New York Yankees (+500). I've gone back and forth on this quite a bit trying to figure things out. Does a short spring of a regular season (60 games instead of 162) favor a younger team like the Atlanta Braves or an older, more veteran team like my St. Louis Cardinals?
On the one hand, veteran players won't have to stay healthy for 6 straight months of playing almost every day. But, with every game mattering more, players will have to be playing with max effort more often.
My sneaky value bet would be the Nationals (+3000) to repeat. Last I checked, they still have Stephen Strasburg and Max Scherzer. Juan Soto is still in the outfield. Even with Ryan Zimmerman opting out of the season, this team still has plenty of talent, especially when it comes to the playoffs.
No matter what happens, it'll be interesting to see what happens with both leagues now having a DH and playing a shortened season. Things could get weird!
Have a question for next week's Mailbag? Tweet at us using #SDSMailbag or email me at ASpencer@SaturdayDownSouth.com.