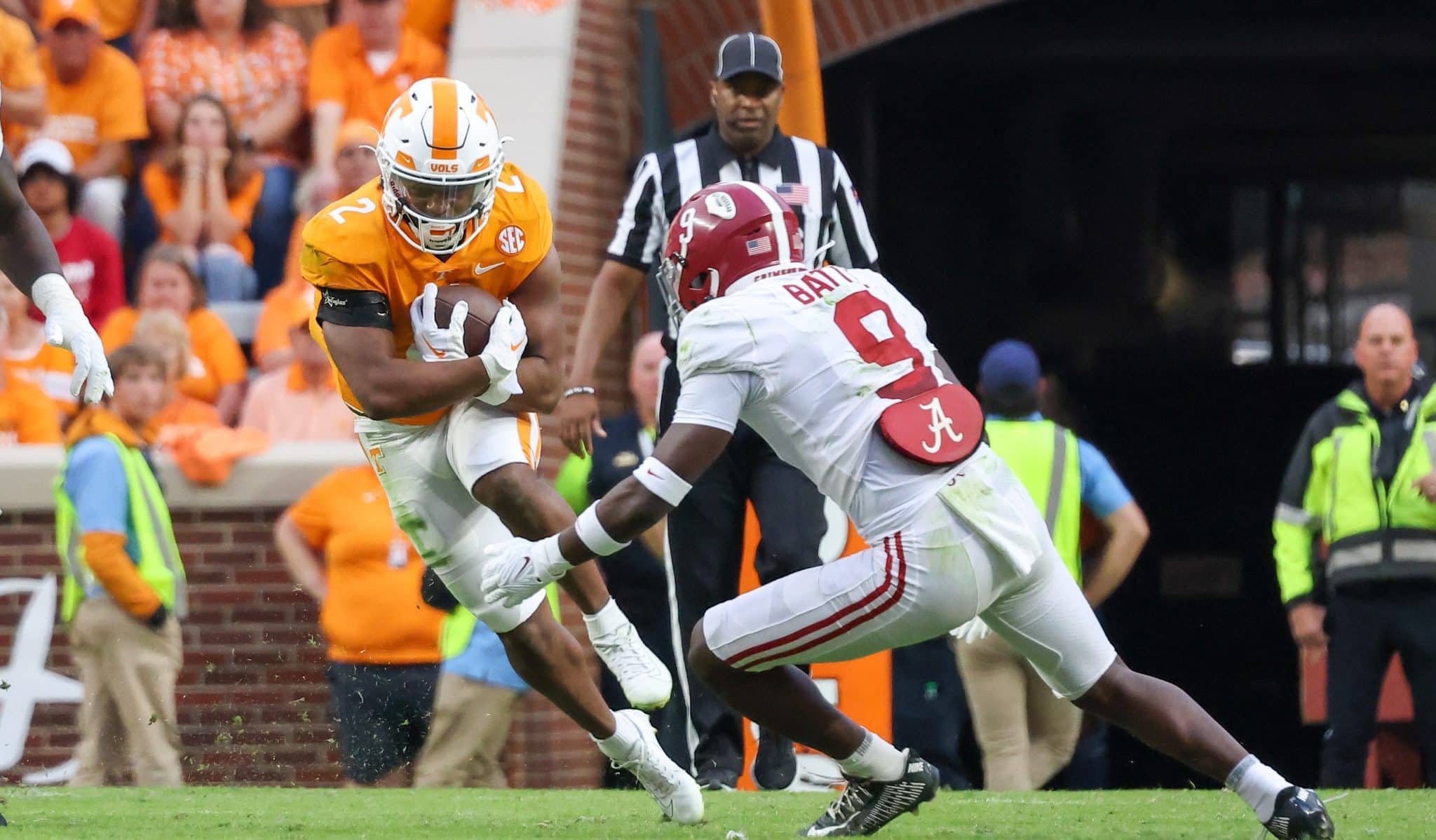 SEC
Hayes: With 3 permanent opponents set, will SEC bow to Alabama and adjust to get 9-game model approved?
MIRAMAR BEACH, Fla. — There's 1 question remaining from the ashes of another failed attempt by the SEC to move to 9 conference games.
Will the conference bow to Alabama, and eliminate Tennessee or LSU from the Tide's permanent 3 opponents in an effort to pull the SEC's premier program back to its longstanding position of favoring 9 games over 8?
It's a dangerous move, one that clearly places 1 program over the remaining 15 — and something the SEC has avoided for decades, from the infant stages of the conference.
But such a move could be enough to bring 2 other schools with Alabama to the 9-game schedule (Auburn, Tennessee), and move the vote (with the addition of Texas and Oklahoma's vote for 9 games) to 9-7 in favor of 9 games.
Currently, the vote stands at 9-5 against 9 games.
"I can't see that happening," an SEC athletic director told SDS about the SEC placating Alabama's wishes. "That's a precedent that's full of unintended consequences."
Here is the current makeup of the 3 permanent opponents — not officially released by the SEC but gleaned through conversations with athletic directors and coaches — should the SEC find a way to move to 9 games after the 2024 season:
Alabama: Auburn, LSU, Tennessee
Arkansas: Missouri, Texas, Ole Miss
Auburn: Alabama, Georgia, Vanderbilt
Florida: Georgia, Oklahoma, South Carolina
Georgia: Auburn, Florida, Kentucky
Kentucky: Georgia, Mississippi State, South Carolina
LSU: Alabama, Ole Miss, Texas A&M
Mississippi State: Kentucky, Ole Miss, Texas A&M
Missouri: Arkansas, Oklahoma, Vanderbilt
Oklahoma: Florida, Missouri, Texas
Ole Miss: Arkansas, LSU, Mississippi State
Tennessee: Alabama, South Carolina, Vanderbilt
Texas: Arkansas, Oklahoma, Texas A&M
Texas A&M: LSU, Mississippi State, Texas
South Carolina: Florida, Kentucky, Tennessee
Vanderbilt: Auburn, Missouri, Tennessee
Alabama coach Nick Saban has made it clear that he believes the Tide are on the short end of SEC's permanent opponent determination and has questioned less stringent roads for others.
The problem for Alabama: It has the best rivalry in the SEC (and arguably, the nation) with Auburn in the Iron Bowl, and a high-level SEC rivalry with Tennessee (Third Saturday in October).
Then there's the LSU game, which has significantly grown over the past 2 decades, and in the early 2000s took the place of Florida-Tennessee as the most anticipated game of the SEC regular season.
That annual game can't be lost, no matter how much Saban complains. The SEC's argument to keep the LSU (or Tennessee) game is simple: rivalries are the fabric of the conference and are what has helped grow the league to its current standing among the top of college sports.
Don't fix what isn't broken.
Essentially, Alabama or Florida were going to get hit hard by the 9-game format of 3 permanent opponents — and it's obvious that the SEC believes Alabama-LSU and Alabama-Tennessee games are more important annual rivalries than Florida-Tennessee and Florida-LSU.
Had the SEC believed Florida-LSU — a better rivalry of late, and one former LSU All-American Jacob Hester says is LSU's biggest rivalry game — was the better rivalry, Florida would've had Georgia, Oklahoma and LSU as its permanent rivals.
And Alabama would have had Auburn, Tennessee and South Carolina.
No matter how you work the permanent opponents to feature rivalry games (and give media rights partners the best games), someone loses.