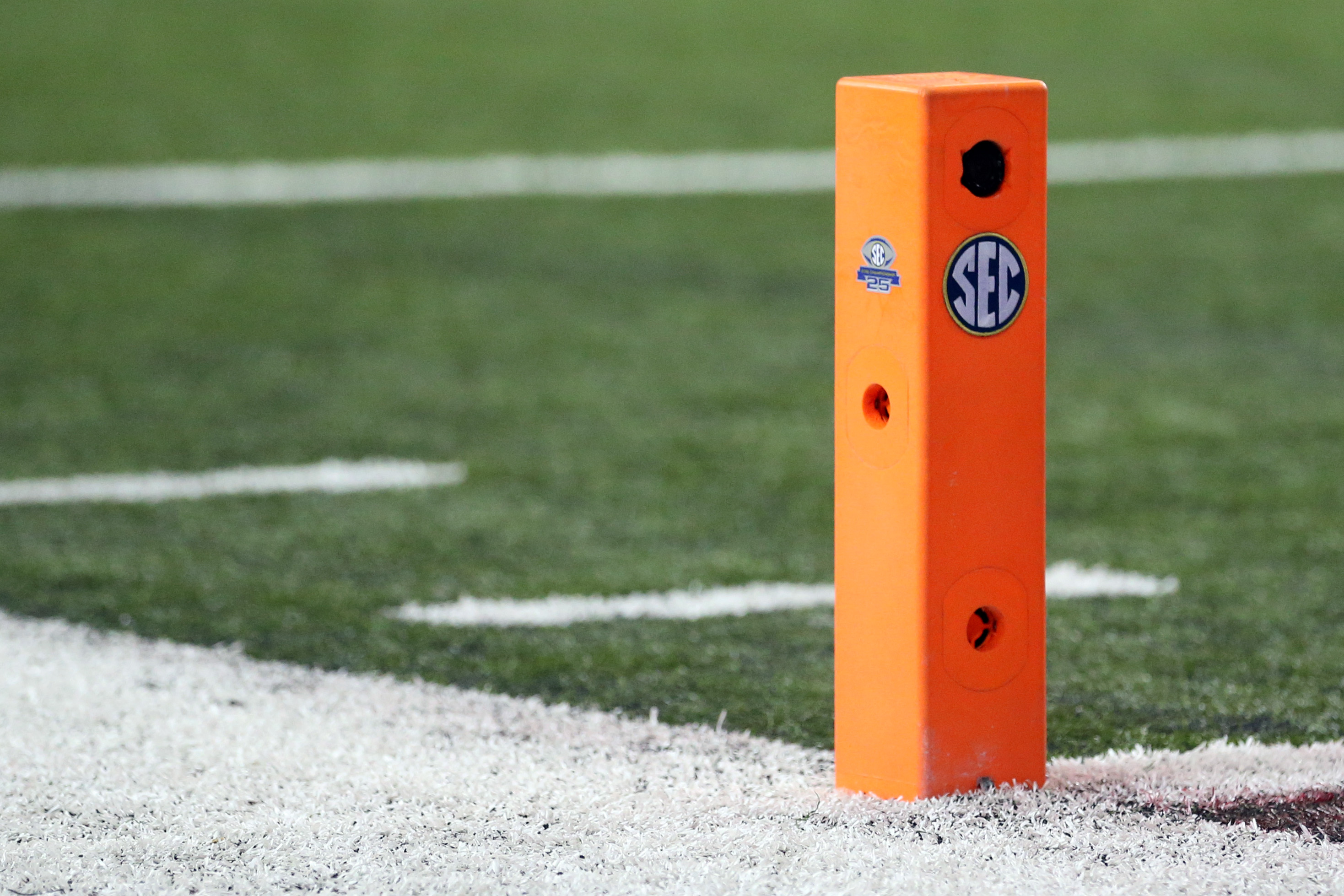 SEC
A bold prediction for every SEC game in Week 3
Here at the bold predictions department, well, no, we didn't have Arkansas over Mississippi State. We did tell you it would be a struggle, though. But is SEC football about counting moral victories? Well, in the bold predictions department, it might be. In any case, here is our usual special — one out-there prediction for each SEC game.
Mond steals one
Texas A&M is one of the disappointments of the SEC season … but that could all change Saturday. In fact, we think Kellen Mond is due for a big game. Why? The A&M offensive line protects him well (only 1 sack allowed in 2 games), and Florida hasn't exactly been lights out in pass defense (13th in the SEC in pass defense). We can see a 350-yard, 3-TD kind of day for Mond and he leads the Aggies into position to win the game by a 38-35 kind of score.
LSU struggles for a half in CoMo
So the LSU/Missouri game got moved to Missouri. Why does it matter? LSU has never played at Columbia, and Faurot Field (complete with the crown on the field itself) can be an inhospitable place to play. Not predicting that Missouri springs the upset here, but don't be surprised if the Missouri brand of Tigers hold a halftime lead before the LSU group wakes up late.
Carolina not Shi at Vandy
South Carolina WR Shi Smith is one of the unheralded marvels of the SEC. Look for Smith to have a 10-catch, 140-yard type game on Saturday as Collin Hill has a big day against a Vanderbilt defense that will simply wear down as its offense continues to grind away in futility. Carolina wins this one by 20+ and Smith brings some much-needed excitement to the Gamecocks.
Georgia's secondary key to big win over UT, LeCounte has 2 INTs
It would be bold to go with UT over Georgia, but we just think too much of the Bulldogs' defense to go there. Georgia's offense will have some sputters, but the defense, particularly Richard LeCounte III, will rise to the occasion. Give LeCounte 2 picks to go with a 31-10 Georgia win that ends with UT experimenting with different QBs in relief of Jarrett Guarantano.
With thanks to De'Vion Warren, Arkansas gives a scare to Auburn
It's surprisingly tempting to go with Arkansas to pull off a second consecutive road upset. Auburn's offense hasn't been very explosive, and Arkansas's talented linebackers promise to keep them in the game. Ultimately, Auburn just has too much talent for Arkansas to upset right now. Don't tell that to Hogs WR De'Vion Warren, who we like to get a receiving score and a special teams TD. We'll say Arkansas leads at the half, but Auburn wins by one score in a game that will rile up almost as many Auburn fans as it would have if it had been a loss.
Alabama will Alabama
Does Nick Saban lose to his former assistants? No, he does not. Given that Ole Miss hasn't been able to stop anybody, there is absolutely no reason to think that trend changes. Ole Miss will get some yardage — we'll project 250 or so for Matt Corral, but Alabama will be able to score literally at will. How much does Saban want? Enough to send a message. How about Alabama 58, Ole Miss 17? Message sent. The other story here? Who is the Heisman contender? We'll take a long look at Jaylen Waddle, who will do something Heisman-0worthy, on his way to 175 yards and a couple more touchdowns.
Leach "upsets" Kentucky
Yes, it was a bad loss last week for Mississippi State, but for anybody who watched these teams play, it's a mystery how Kentucky would be a favorite in this game. Not only is Kentucky last in FBS in pass defense efficiency, the Wildcats haven't forced a single defensive turnover this season. Obviously, UK can run, and even without injured back Kavosiey Smoke, they can rush for 250-300 yards on the Bulldogs. But until Kentucky shows the mental toughness to close out a game, you'd have to expect the Air Raid to have the last word. Feels like a 42-35 kind of game, but with State on top.