SEC
SEC bowl helmet concepts: 2015 Edition
It's an annual tradition here at Saturday Down South – well, at least, for the last couple years – where we roll out fun and creative bowl helmet concepts for each SEC team participating in a bowl game. You can view the 2014 edition here.
Florida (vs. Michigan) – Citrus Bowl
Florida is quite well known for its citrus fruit, and it just so happens that the University of Florida gets to play in the state's iconic Citrus Bowl. McElwain seems to like those white helmets enough to break them out twice this season. As such, I'll bet he'll want something similar for their bowl game…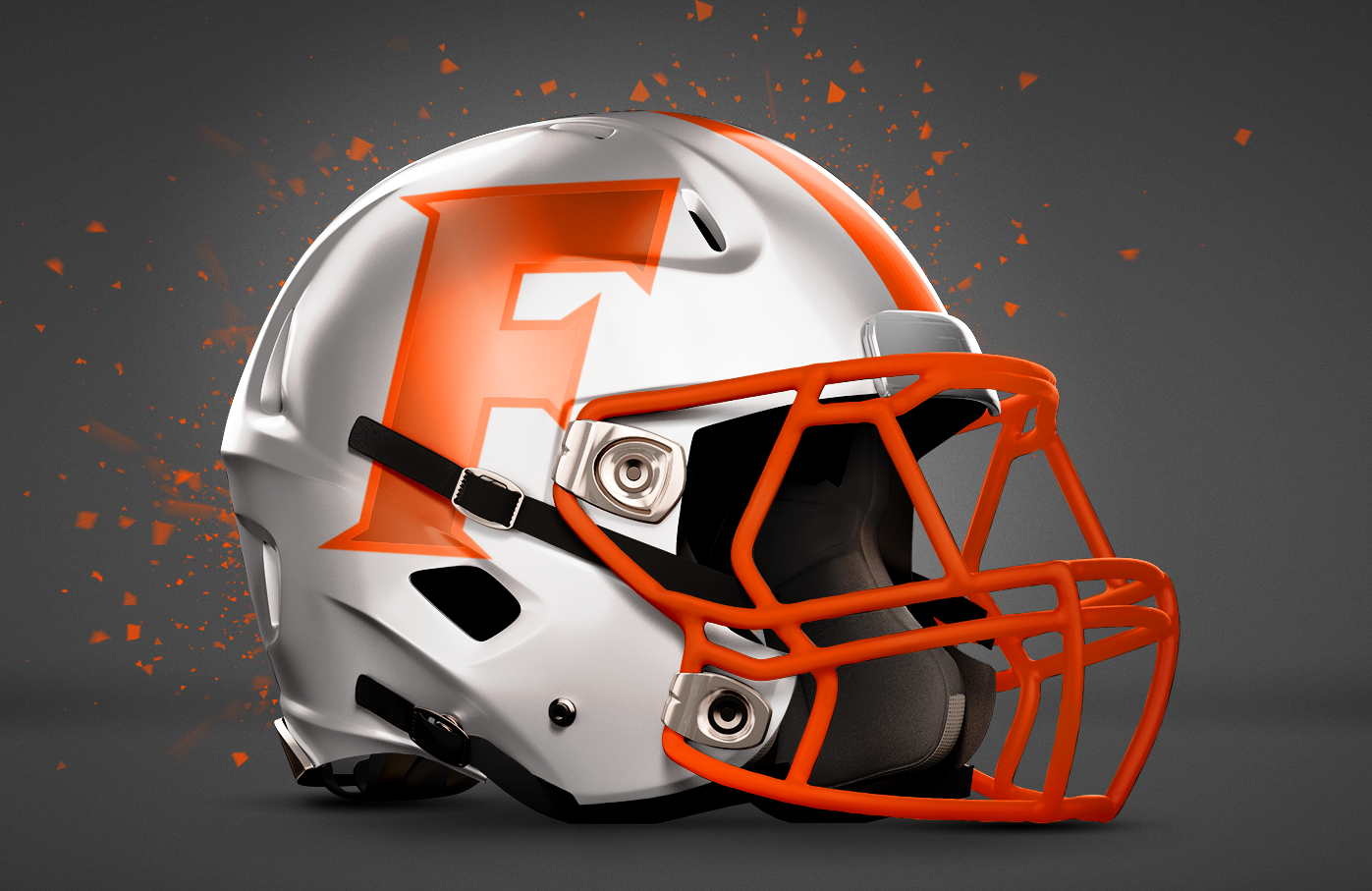 Georgia (vs. Penn State) – Taxslayer Bowl
When it comes to finances, everyone tries to go from the red into the black. So for the Bulldogs, it shouldn't be hard since both are their primary colors. How about an all-black look with a subtle reflective "G" that'll shine in the Florida sun.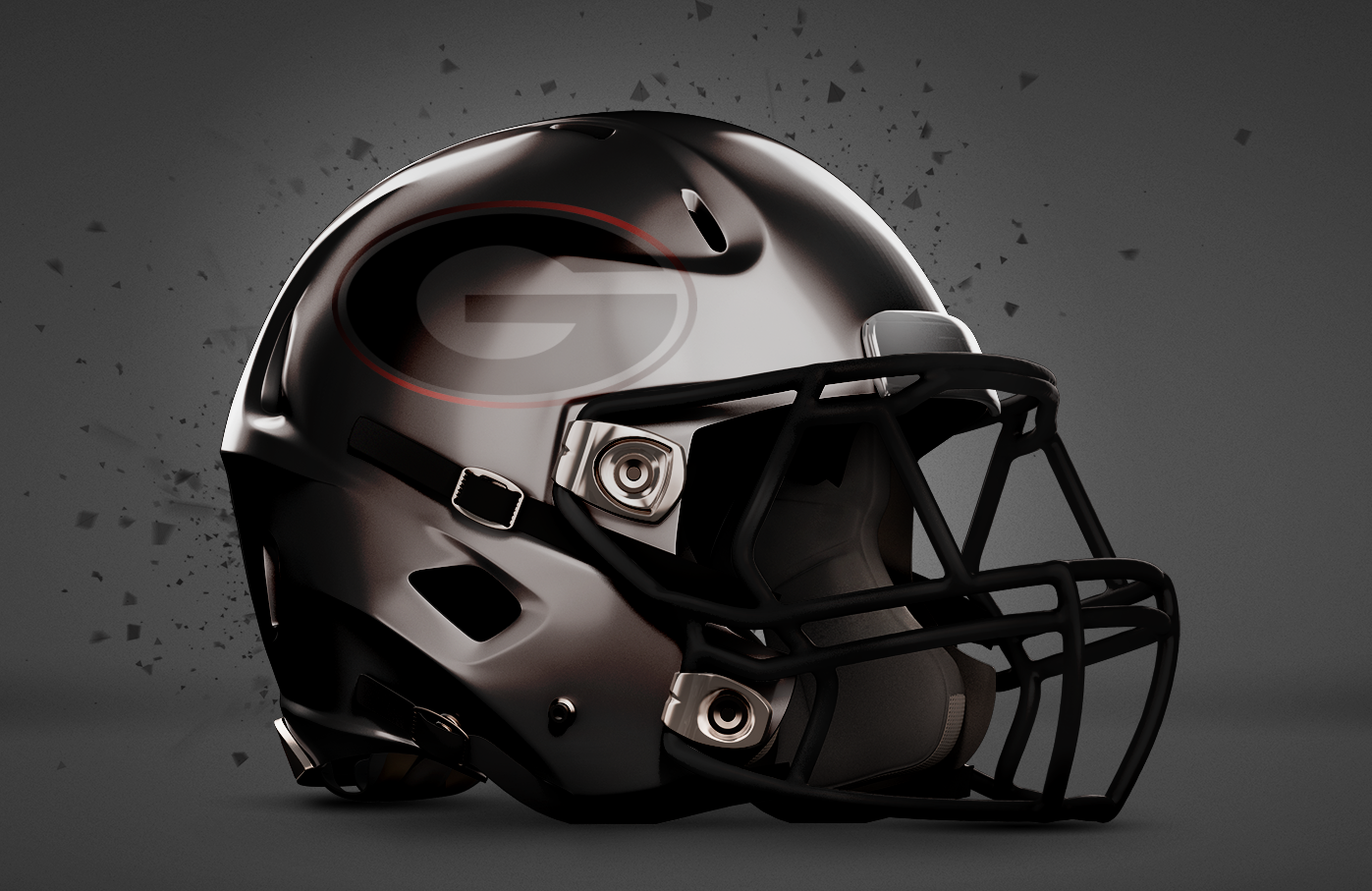 Ole Miss (vs. Oklahoma State) – Sugar Bowl
Ole Miss hasn't been to the Sugar Bowl since 1970. That's a long time, so I think a throwback is appropriate. Yes, almost all of Ole Miss's logos look like throwbacks, so we went with the lesser-known alternate logo. All white helmets – like pure sugar – keep the Rebs looking fresh.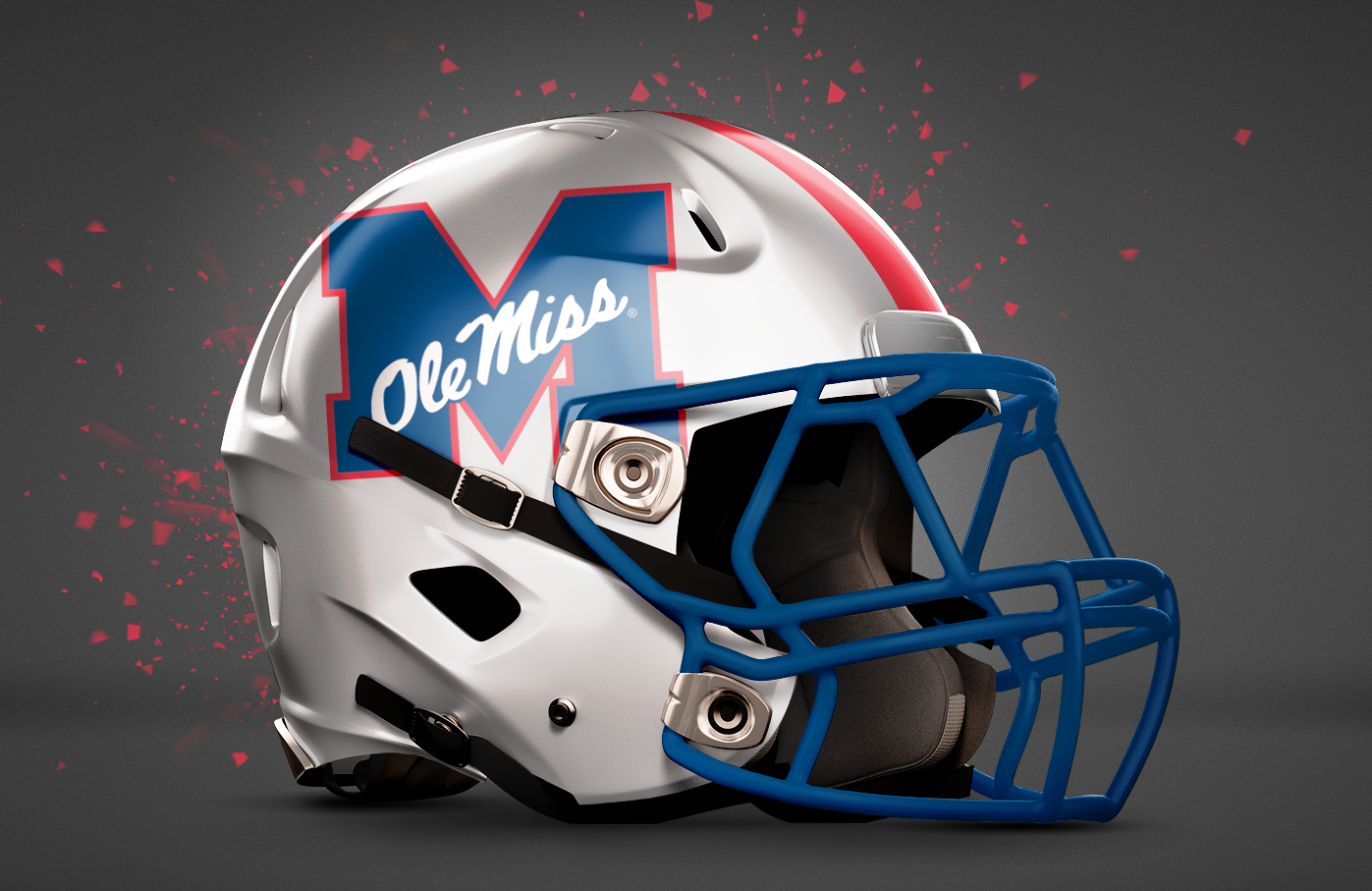 Tennessee (vs. Northwestern) – Outback Bowl
This one worked out perfect. Earlier this year, the Vols debuted their Smokey Mountain helmets, which featured silhouettes of the Smokey Mountains. In their special bowl game helmet, they'll get similar treatment this time using the Outback Steakhouse logo's Australian terrain silhouette. G'day, Vols.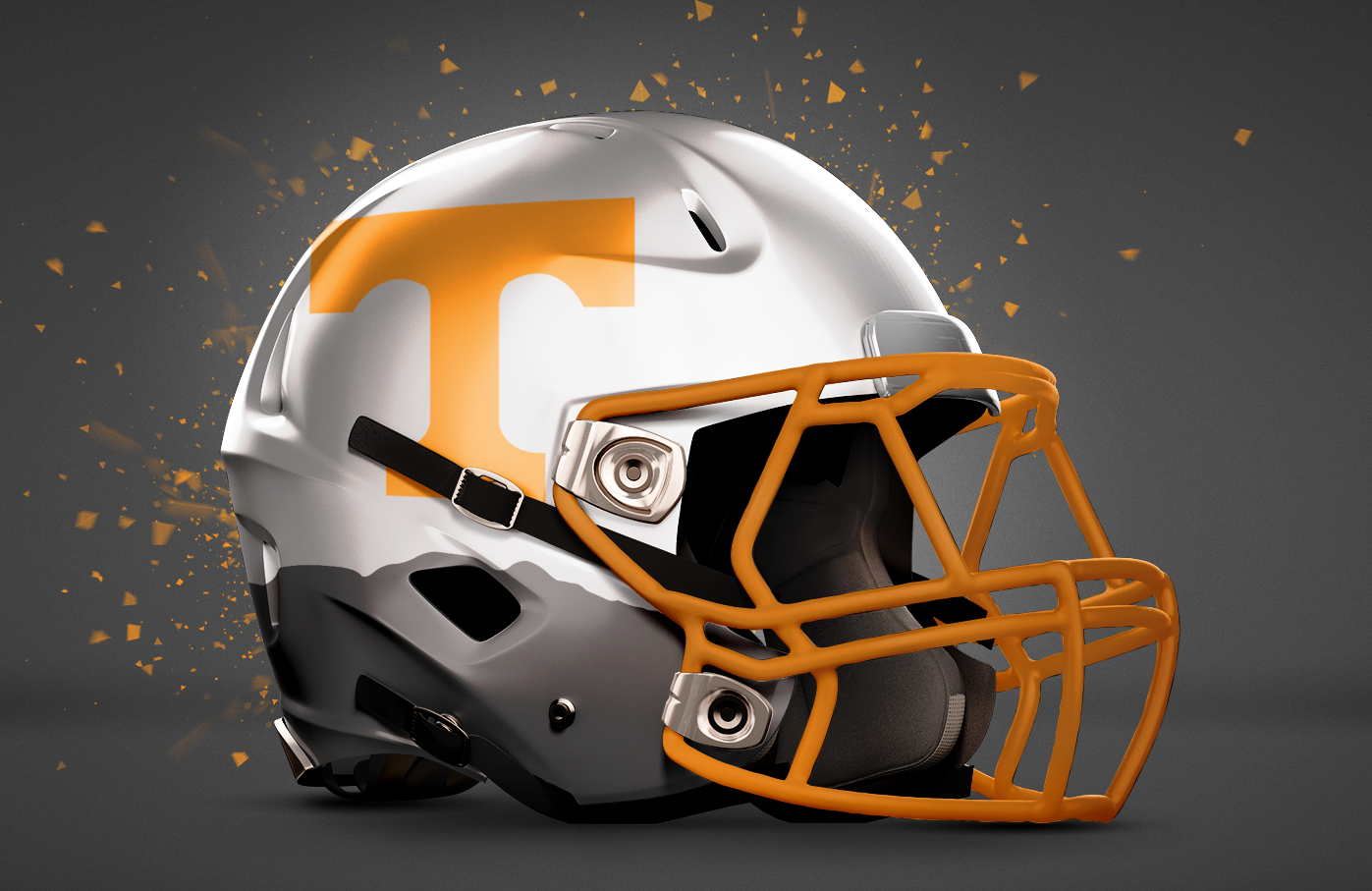 Texas A&M (vs. Louisville) – Music City Bowl
The Aggies will travel to Nashville, well known for its music. So replacing the "T" with a treble clef seemed appropriate. The only question was whether or not to bevel it. Plus, if you treat it like an ampersand – which, let's face it, most people will think it is – then it simply says "A&M" which works out just fine.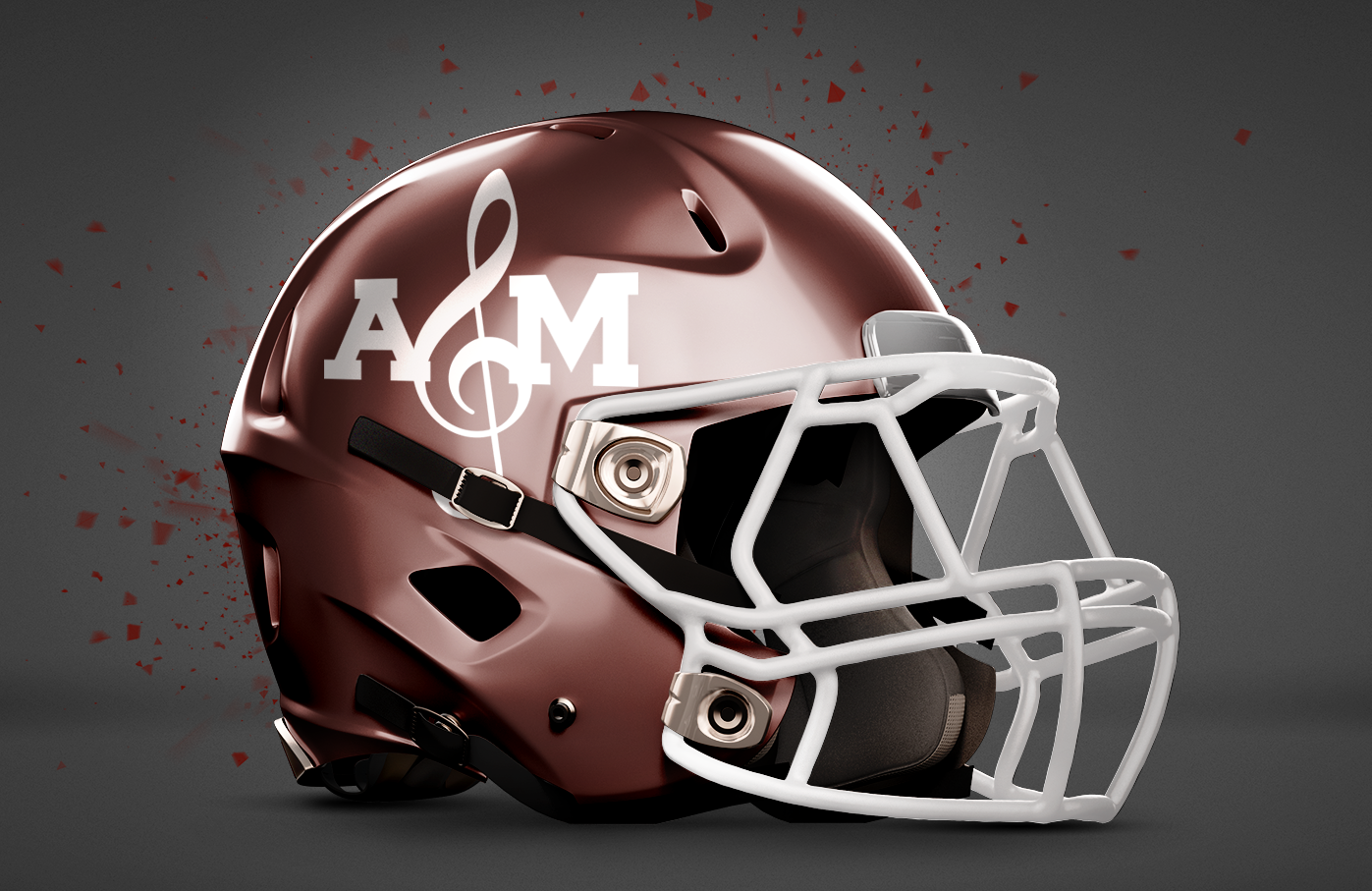 Mississippi State (vs. NC State) – Belk Bowl
Belk's tagline is "modern. southern. style." With that tagline in mind, the Bulldogs get to stick with their traditional southern helmets, but with Belk's new font incorporated into the design giving the helmet a bit of a modern twist.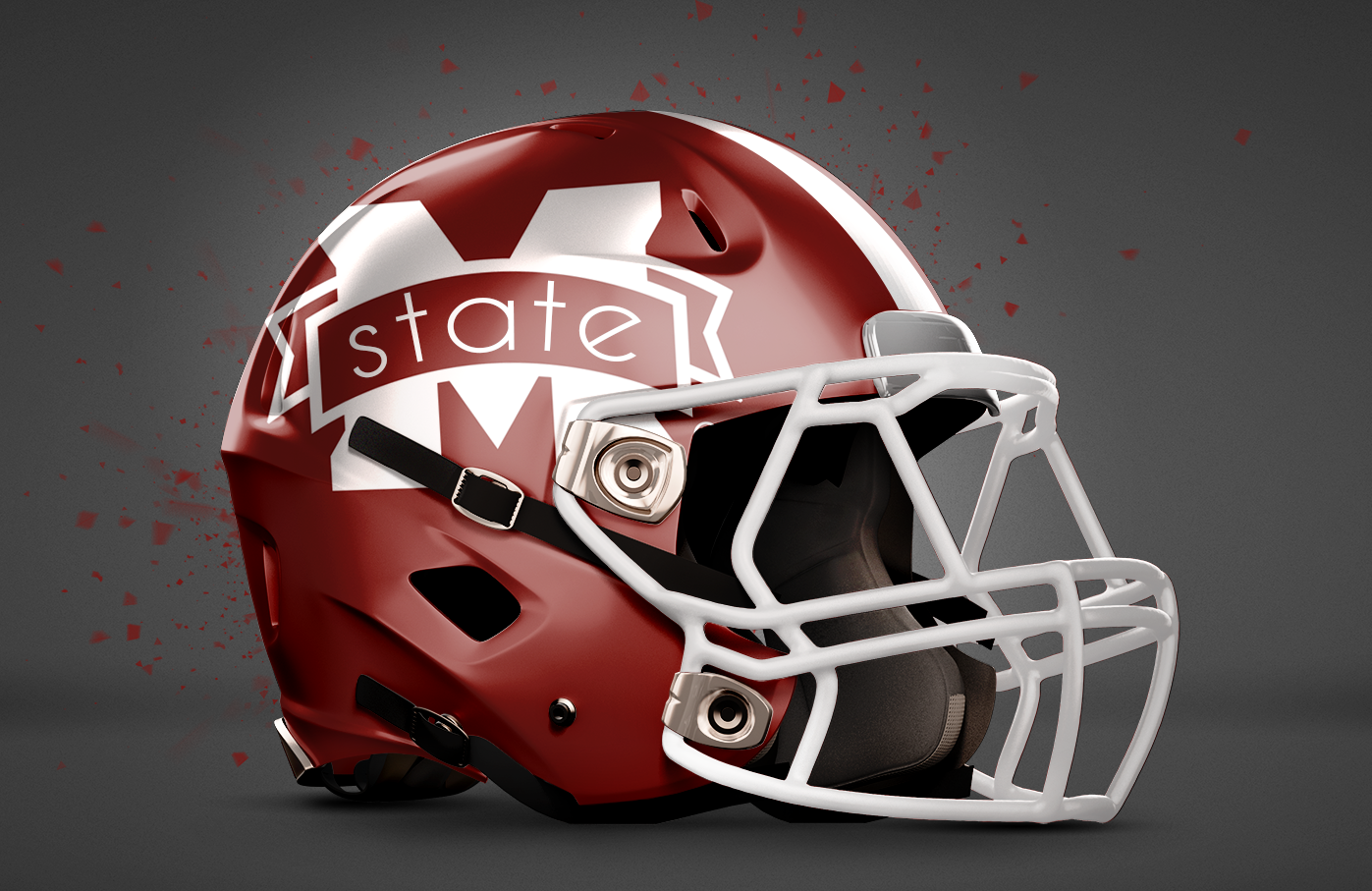 Arkansas (vs. Kansas State) Liberty Bowl
The Liberty Bowl, just like the iconic Liberty Bell, this bowl game is located in Philadelp…. oh, sorry, it's in Memphis. Either way, the Liberty Bowl is named after the historic bell, which is why Arkansas's vertical alternate logo is placed inside an outline of the liberty bell. The helmet is an ash-gray with a cardinal facemask.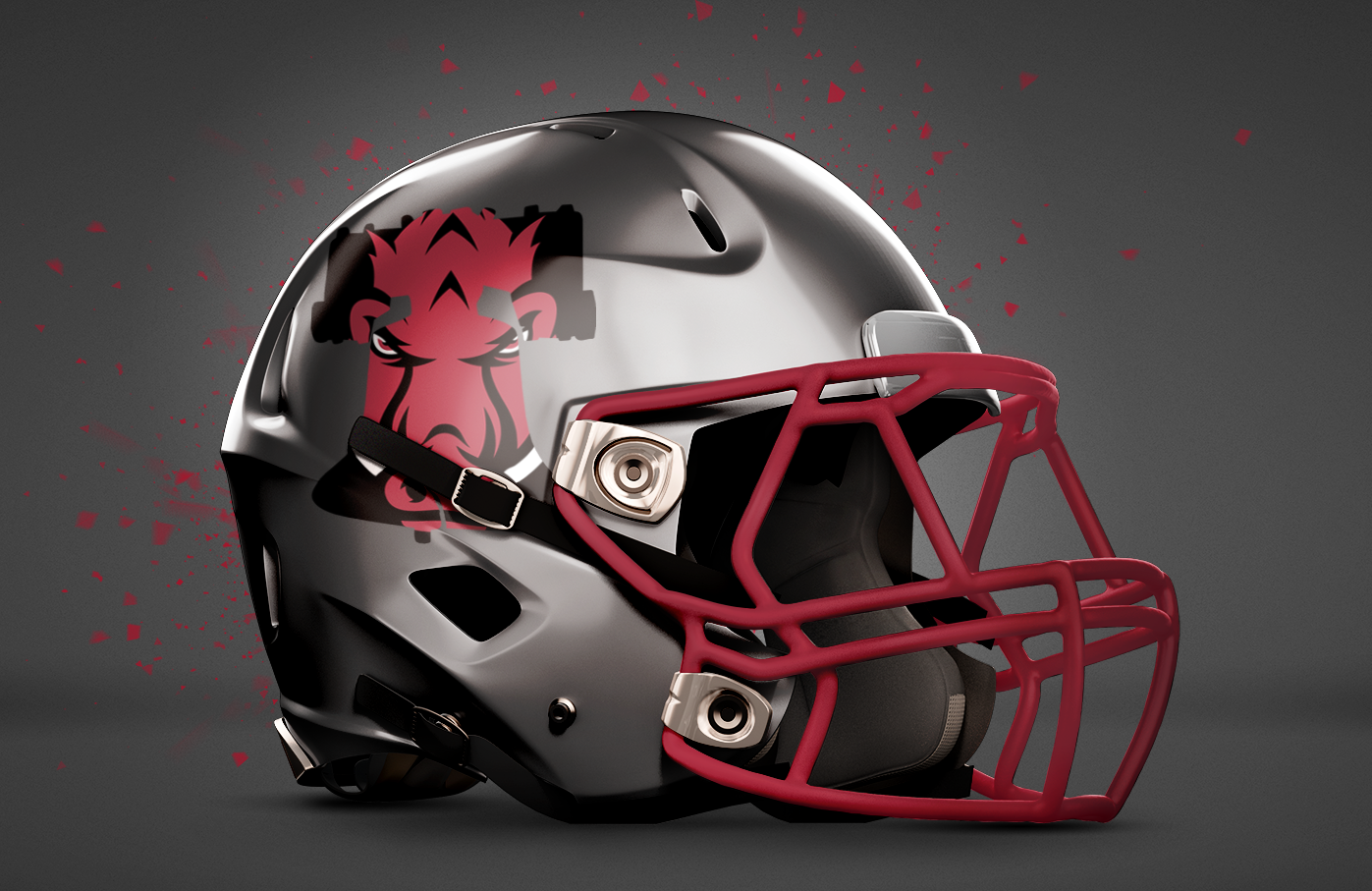 Auburn (vs. Memphis) – Birmingham Bowl
Auburn loves to say it runs the state – and considering its bowl game is actually 2 hours from their home stadium, they'll be defending their state in their bowl game. And nothing makes Auburn fans happier than seeing Bama fans angry, so I say Auburn's bowl helmets should feature the whole state of Alabama.
LSU (vs. Texas Tech) – Texas Bowl
Texas is all about heritage. So the vintage tiger logo (that crazy one from the 70s) makes sense. And since everything is bigger in Texas, why not have that tiger head real big? As big as the idiots who almost fired Les Miles. Okay, maybe not that big.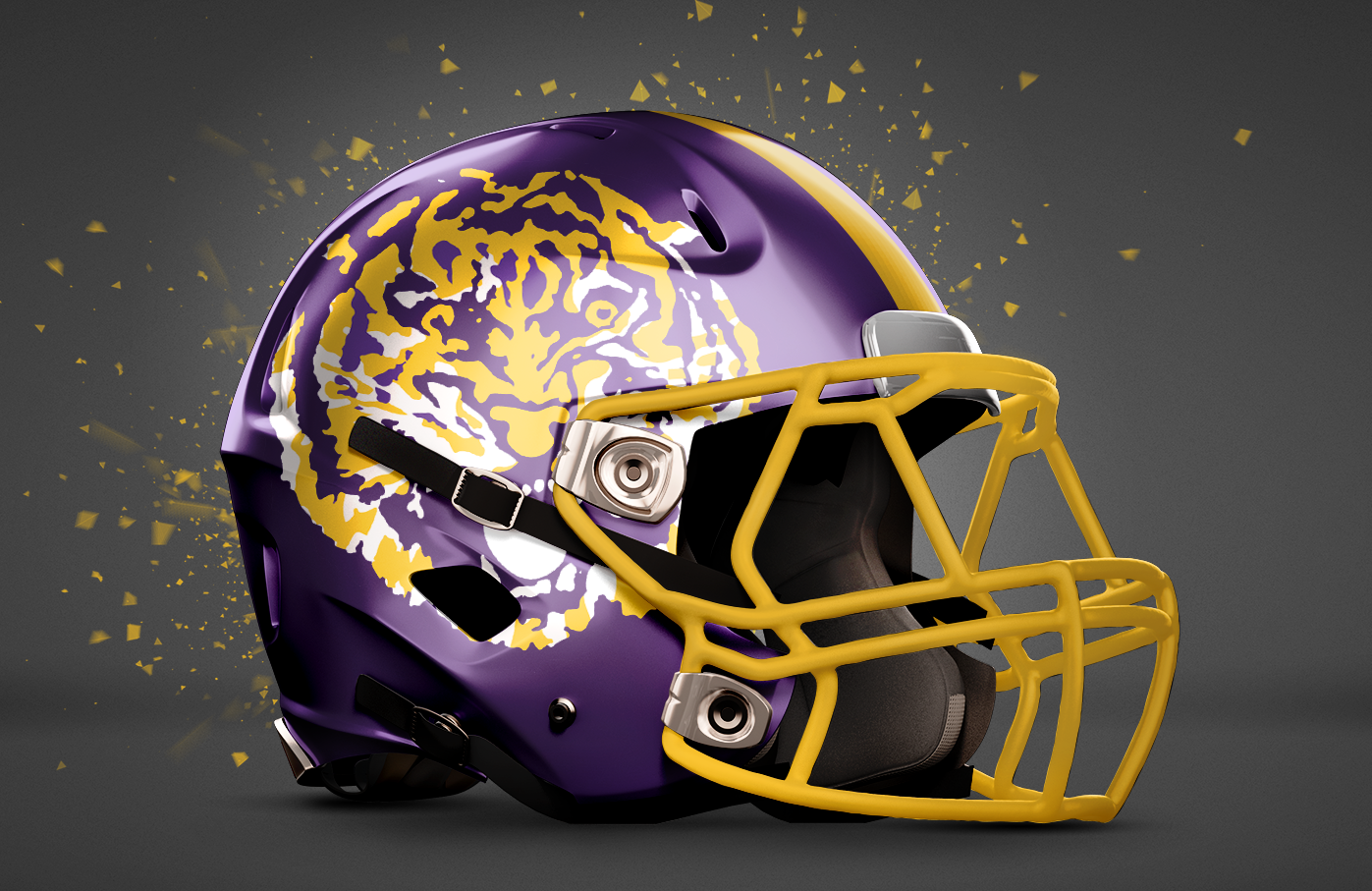 Alabama (vs. Michigan State) – Cotton Bowl
The Crimson Tide is not known to stray far from tradition. Which is why not much is changed from this bowl helmet at a glance. But if you look close, you can see a subtle houndstooth pattern that reflects in the lights of AT&T Stadium. The numbering is also updated a bit.