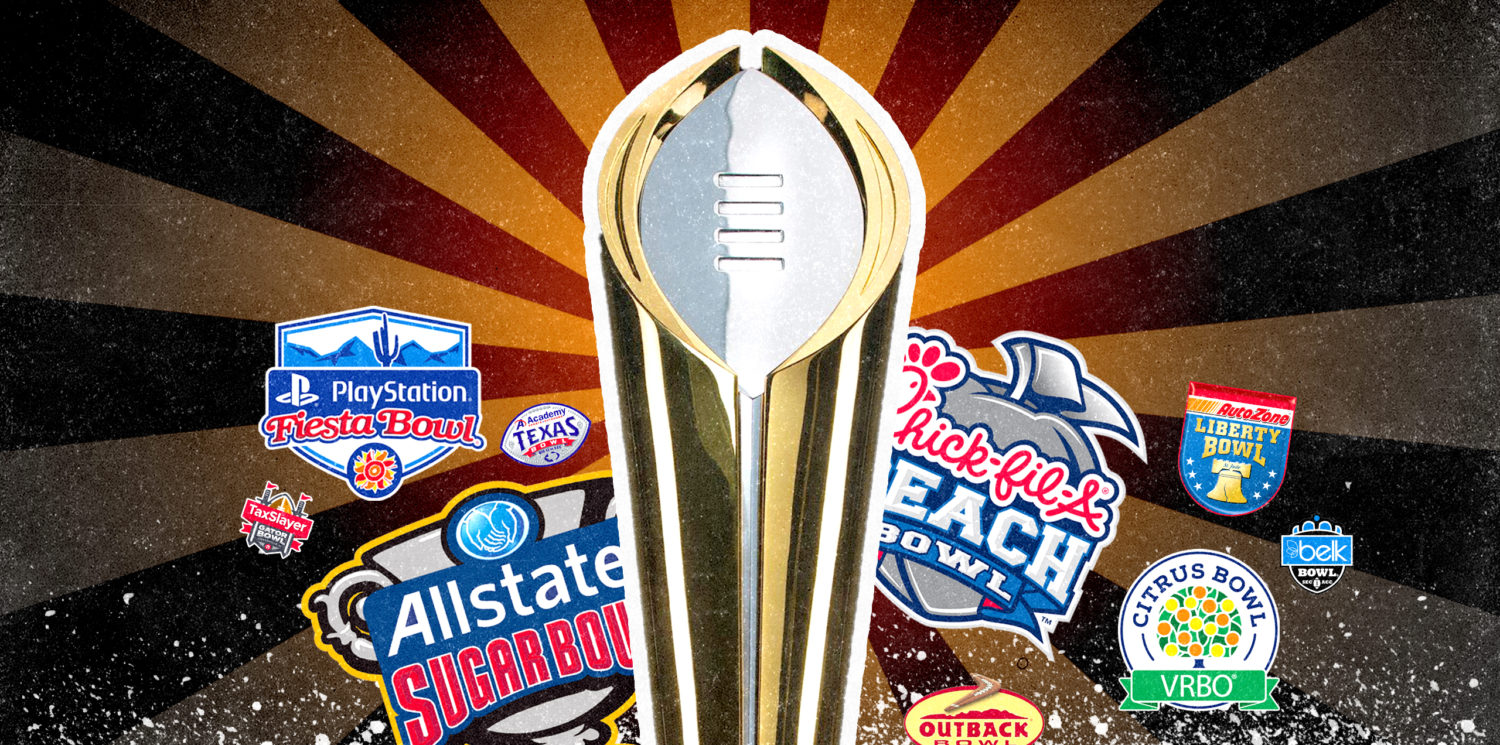 SEC
SEC bowl projections after Week 11
It seems that the College Football Playoff committee might be heading into unprecedented territory this year.
With Oklahoma's loss on Saturday at Baylor, Georgia is the only unbeaten Power 5 team in the country. This affects our bowl projections because we had the Sooners in the CFP's 4-team field, but no more.
So let's get right to it: Does this result make it any likelier that the SEC could get 2 teams into the CFP semifinals? Short answer, yes. Long answer … well, it's complicated.
If the Georgia Bulldogs take care of Charleston Southern and Georgia Tech in the next 2 weeks, they are a lock for the CFP even with a loss in the SEC title game. The Big Ten champ, assuming it's a 1-loss team, is a lock. Based on Oregon's current No. 3 ranking, it's hard to see the Ducks getting moved out if they keep winning.
So that leaves 1 spot. If Alabama goes to the SEC title game and beats Georgia, it's easy — both the Crimson Tide and Dawgs make the field. If UGA wins, that's when complications set in.
Does a 1-loss Big 12 champion vault into the Playoff even though that conference doesn't have a team in the top 7, and that was before No. 8 Oklahoma lost to Baylor? Does unbeaten American Athletic Conference leader Cincinnati break through to become the first Group of 5 team in the Playoff? Or would the committee invite a 2-loss Alabama team that didn't win its conference?
The bottom line for now is that a 2-loss team has never gotten in, even when that team won its conference (witness 2016, when 2-loss B1G champion Penn State missed out while 1-loss Ohio State, which lost to the Nittany Lions and didn't make the league title game, went to the Playoff). But, usually, the committee values teams with only 1 loss and values conference champions. If Bama loses to Georgia, the Crimson Tide would be neither.
That might be the biggest barrier the Tide would face if they lose to Georgia, and that's why, for now, we still have Bama pegged for the Sugar Bowl. Now, if Oregon loses at some point or the Big 12 champ has 2 losses? Then get back to us.
Elsewhere, Ole Miss moves into the New Year's Day 6 after its win over Texas A&M. We project the Rebels to finish 10-2, and that will give them a very strong case for either the Fiesta or Peach. Also, Missouri is back in our projections after beating South Carolina, knocking the Gamecocks out. It is mathematically possible that 13 of the SEC's 14 teams will be bowl eligible, but that would take several upsets, so we are projecting LSU to miss out along with South Carolina (plus Vanderbilt, which is already eliminated from bowl eligibility).
The SEC will send its champion to the New Year's Day 6 (let's face it, it will be in the CFP), and other league teams will be available for non-Playoff NYD6 games. After that, the next-best SEC team will be selected to the Citrus Bowl. Then 6 teams go to a tier of bowls including the Outback, Gator, Liberty, Music City, Duke's Mayo and Texas Bowl. The Birmingham Bowl would get the next pick if any more bowl-eligible SEC teams remain.
Here are the latest SEC bowl projections:
Bowl
Date
Location
Matchup
Orange (CFP semi)
Dec. 31
Miami
Georgia vs. Cincinnati
Sugar
Jan. 1
New Orleans
Alabama vs. Okla. St.
Peach
Dec. 30
Atlanta
Ole Miss vs. Wake Forest
Texas
Jan. 4
Houston
Miss. St. vs. Kansas St.
Citrus
Jan. 1
Orlando
Texas A&M vs. Wisconsin
Outback
Jan. 1
Tampa
Kentucky vs. Iowa
Gator
Dec. 31
Jacksonville
Arkansas vs. Clemson
Duke's Mayo
Dec. 30
Charlotte
Florida vs. N.C. State
Music City
Dec. 30
Nashville
Tennessee vs. Purdue
Liberty
Dec. 28
Memphis
Auburn vs. Iowa State
Birmingham
Dec. 28
Birmingham
Missouri vs. N. Carolina