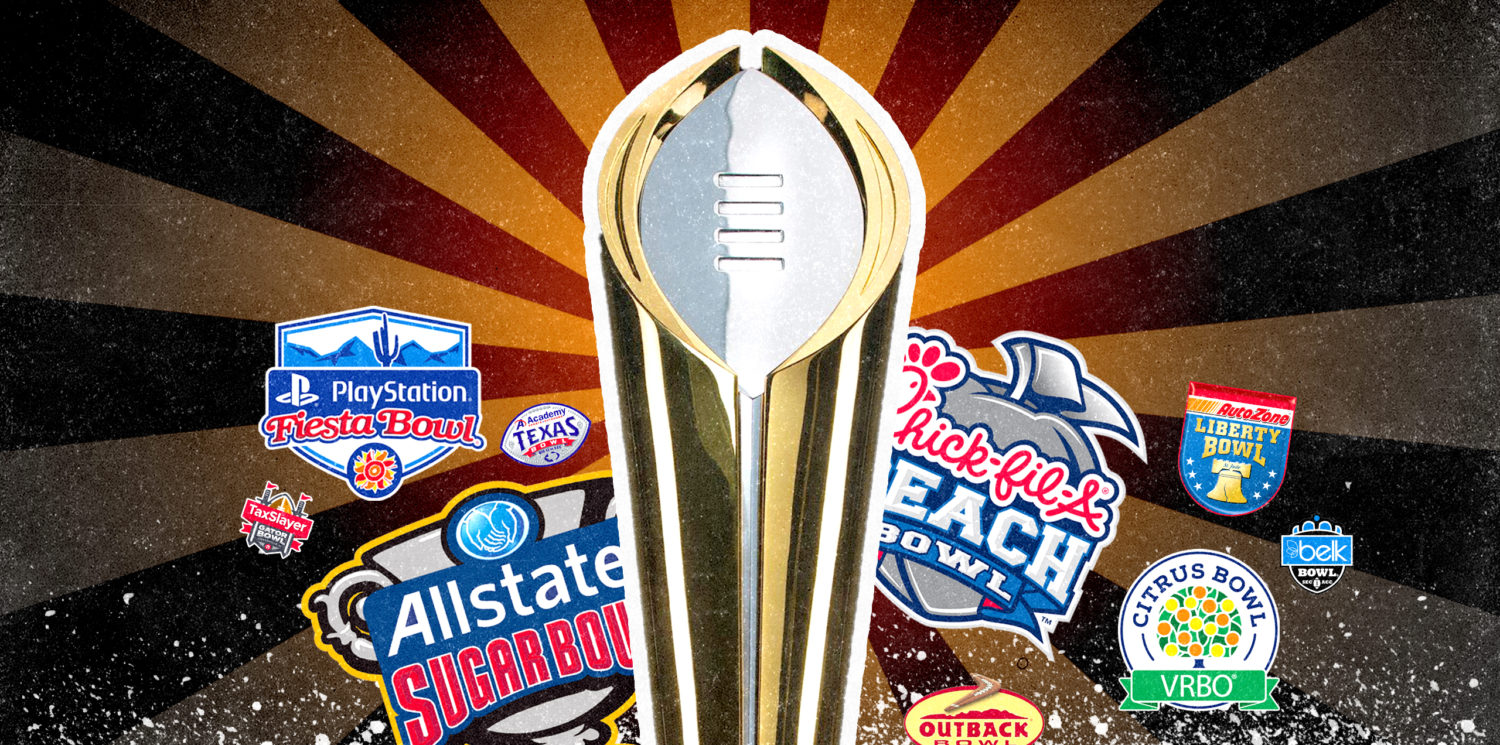 SEC
SEC bowl projections after Week 12: Does SEC get 2 in CFP now?
Remember last week, when we said that Alabama would not get into the College Football Playoff but then said, "If Oregon loses or the Big 12 champ has 2 losses, then get back to us?"
Well, one of those things came to fruition on Saturday.
Oregon, No. 3 in last week's CFP rankings, not only lost at No. 23 Utah, the Ducks got clobbered, 38-7. So you can forget Oregon and forget the Pac-12 in the Playoff.
Now, where does that leave the SEC?
Well, since we're projecting that the Big 12 champ will have 2 losses, and that Bama loses to Georgia in the SEC title game, it means that, unless 1-loss Notre Dame jumps in the picture — and remember, the No. 8 Fighting Irish lost at home to Cincinnati and have no conference championship game — the CFP committee could take a 2-loss team into the 4-team semifinal field for the 1st time since the advent of the Playoff in 2014.
If that happens, we now think that team will be Alabama. If it's about "who would win this matchup," then probably Alabama will be considered one of the 4 best teams even with a projected loss to Georgia in the SEC title game.
Now, there are some caveats here. If we're wrong about the Big 12, and the winner of next week's Oklahoma-Oklahoma State game goes on to win the league at 12-1, that team could well jump Bama, current rankings notwithstanding (the highest-ranked Big 12 team last week was the Cowboys at No. 9, while Bama was No. 2).
Here is the other issue for the Crimson Tide, assuming they beat Auburn this week but lose to the Dawgs. Notre Dame will probably jump to No. 6 this week, with Oregon and No. 7 Michigan State (which lost to Ohio State 56-7) moving down. Next week's Ohio State-Michigan loser will drop, putting the Fighting Irish at No. 5. From there, it's not hard to imagine Notre Dame jumping Bama, particularly if UGA wins the SEC title by a blowout. However, Notre Dame's lone remaining game is against 3-8 Stanford, so that's no help at all to the Irish.
So for now, we're not only calling Bama a Playoff team, we're looking at an SEC title game rematch in the 1st round of the Playoff after the Tide keeps it close against the Dawgs in Atlanta. Crazy? Probably. But the committee set this up for itself by putting Bama at No. 2 in the initial rankings in the 1st place.
Meanwhile, South Carolina is back in our projections after becoming eligible with Saturday's win over Auburn, and Florida drops out after losing to Missouri. Sorry, Gators fans, but as hard as this would have been to imagine after Florida State lost to FCS Jacksonville State in September, the call here is that the Seminoles (who have won 2 in a row) are going to go to Gainesville and beat a UF team that has utterly lost its way.
After the New Year's Day 6 bids for the SEC, the next eligible team will go to the Citrus Bowl. Then 6 teams will be chosen for bowls considered by the conference to be on the same tier: the Liberty, Outback, Gator, Texas, Music City and Duke's Mayo. The Birmingham Bowl would then pick if any more bowl-eligible SEC teams remain.
Here are the newest SEC bowl projections with Rivalry Week approaching:
Bowl
Date
Location
Matchup
Orange (CFP semi)
Dec. 31
Miami
Georgia vs. Alabama
Sugar
Jan. 1
New Orleans
Ole Miss vs. Okla. St.
Texas
Jan. 4
Houston
Miss. St. vs. Iowa St.
Citrus
Jan. 1
Orlando
Texas A&M vs. Wisconsin
Outback
Jan. 1
Tampa
Kentucky vs. Iowa
Gator
Dec. 31
Jacksonville
Arkansas vs. Clemson
Duke's Mayo
Dec. 30
Charlotte
S. Carolina vs. N.C. State
Music City
Dec. 30
Nashville
Tennessee vs. Purdue
Liberty
Dec. 28
Memphis
Auburn vs. Texas Tech
Birmingham
Dec. 28
Birmingham
Missouri vs. N. Carolina