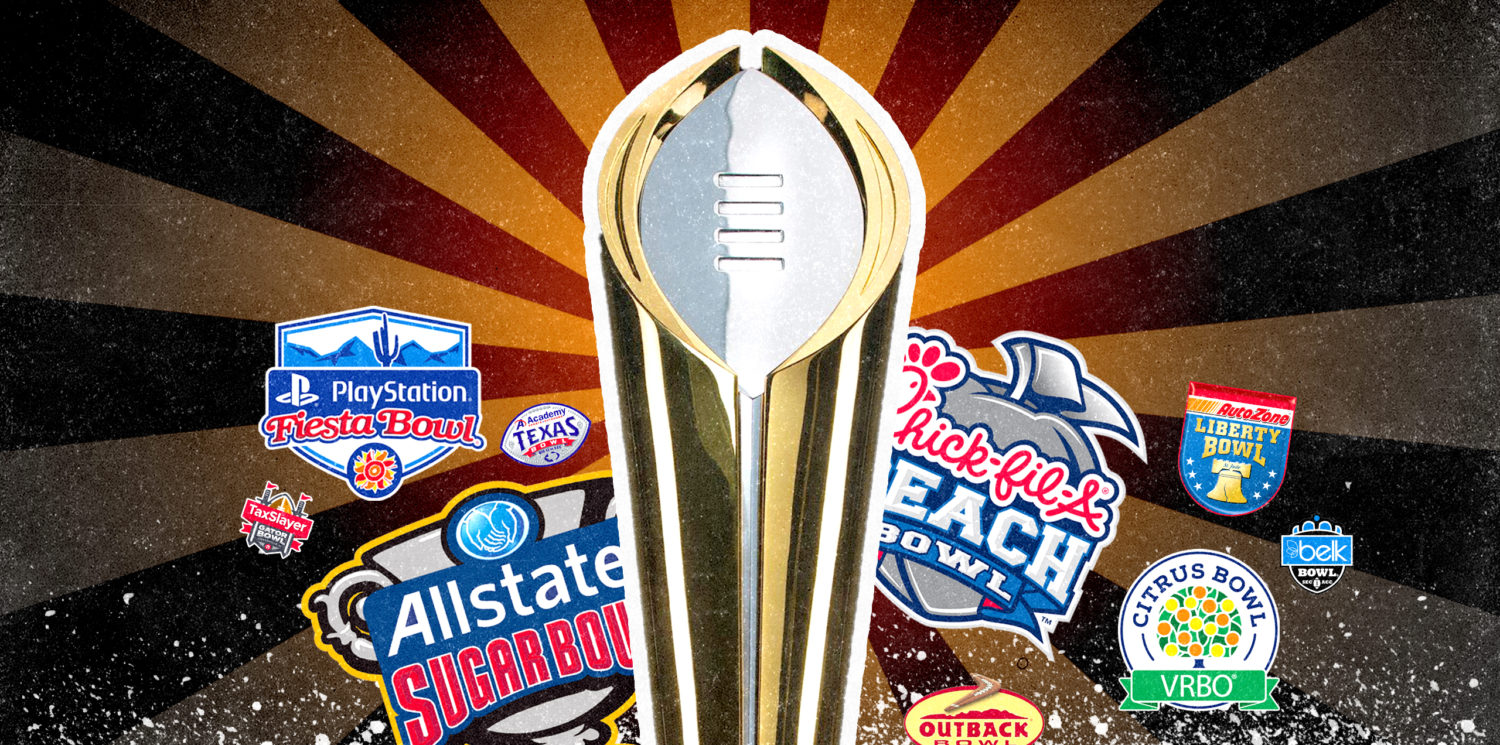 SEC
SEC bowl projections following Week 10
Tennessee is no longer No. 1. Georgia made that very clear Saturday evening.
The Bulldogs are 9-0 and unlikely to not finish the regular season 12-0. As long as the Bulldogs can get to Atlanta at 12-0, they've punched their ticket to the College Football Playoff.
The Vols lost their ability to control their fate on that front, but still received a ton of help that should quell the fears of Vols fans. Losses by Clemson and Alabama kept the Vols in the race.
The dreams of 3 SEC teams cracking the Playoff field are over with LSU's win over the Crimson Tide, who are now on a collision course with the Citrus Bowl. LSU playing its way into the 4-team field is an uphill climb, but a New Year's 6 should be well within reach for the likely West champs.
Florida all but ensured that Texas A&M (now 3-6) will miss bowl season this year with a 41-24 win over the Aggies, who still must play Auburn and LSU. In the same stroke, the Gators put themselves in a good position to pick up 6 or 7 wins. South Carolina earned eligibility with a win over Vanderbilt Saturday night.
Arkansas is heading in the wrong direction entirely. The Razorbacks will be lucky to finish .500 after losing to Hugh Freeze's Liberty Flames, 21-19.
The SEC bowl lineup is similar to that of last season's. The Las Vegas Bowl will replace the Duke's Mayo Bowl in its rotation between B1G and SEC. If the ReliaQuest Bowl sounds unfamiliar, it's because it changed its branding from the Outback Bowl.
As usual, the Sugar Bowl and Orange Bowl have an SEC tie-in because they are not hosting this season's College Football Playoff. Those distinctions go to the Peach Bowl and the Fiesta Bowl.
Here it is in all its glory: SEC Bowl predictions following Week 9 action.
SEC college football bowl projections following Week 10
Peach Bowl (Playoff semifinal): Tennessee vs. Georgia
Fiesta Bowl (Playoff semifinal): Ohio State vs. TCU
Sugar Bowl: LSU vs. Kansas State
Citrus: Alabama vs. Penn State
ReliaQuest: Ole Miss vs. NC State
Music City: Kentucky vs. Illinois
Gator: Mississippi State vs. Florida State
Liberty: Florida vs. Oklahoma
Las Vegas: Arkansas vs. Washington
Texas: South Carolina vs. Baylor
Birmingham: Mizzou vs. Coastal Carolina