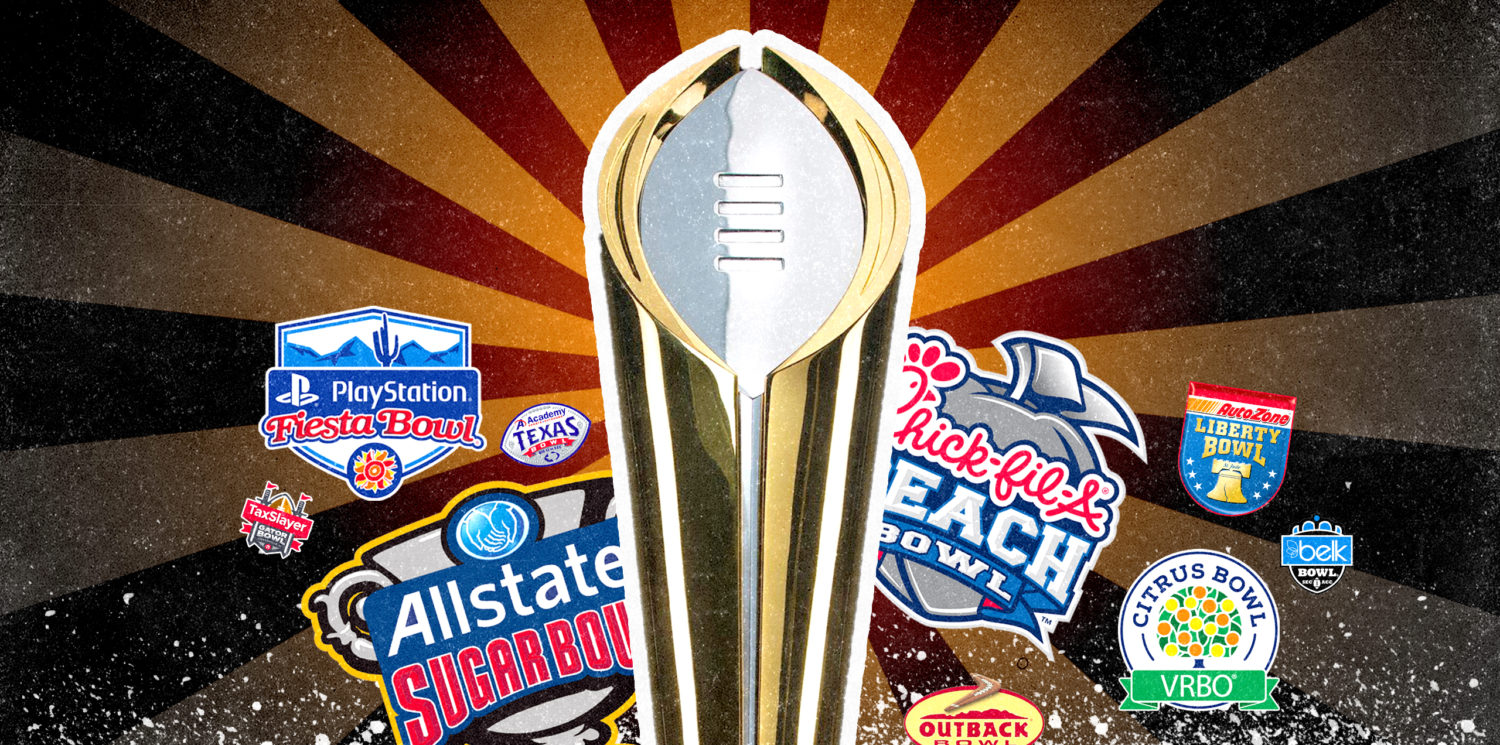 SEC
SEC bowl projections following Week 4
The SEC did pretty well for itself this week.
No major upsets occurred and the conference finished 6-0 in nonconference games – though Ole Miss and Kentucky struggled slightly in their respective assignments.
Funny we bring that up, because Ole Miss and Kentucky are 2 of the more challenging teams to forecast in terms of bowl projections. Both look to finish the season with between 2 and 4 losses as a floor, but the Wildcats have an easier schedule to finish the season. Because of this, let's give the nod (and Orange bowl) to the Wildcats for now.
The rest fill in nicely. Texas A&M proved it belongs in second tier of the SEC with Tennessee, Kentucky, Ole Miss and Arkansas by downing the Razorbacks in Arlington. Still, that loss to Appalachian State will continue to curse them for a while. For now, ReliaQuest bowl it is.
The Vols look like the No. 3 team in the SEC behind Alabama and Georgia, which both retain CFP nods until further notice. Tennessee, if all goes as planned, should be a shoo-in for a New Year's 6 bowl.
The SEC bowl lineup is similar to that of last season's. The Las Vegas Bowl will replace the Duke's Mayo Bowl in its rotation between B1G and SEC. If the ReliaQuest Bowl sounds unfamiliar, it's because it changed its branding from the Outback Bowl.
As usual, the Sugar Bowl and Orange Bowl have an SEC tie-in because they are not hosting this season's College Football Playoff. Those distinctions go to the Peach Bowl and the Fiesta Bowl.
Here it is in all its glory: SEC Bowl predictions following Week 4 action.
SEC college football bowl projections following Week 4
Peach Bowl (Playoff semifinal): Georgia vs. Clemson
Fiesta Bowl (Playoff semifinal): Alabama vs. Ohio State
Sugar: Tennessee vs. Baylor
Orange: Kentucky vs. NC State
Citrus: Ole Miss vs. Minnesota
ReliaQuest: Texas A&M vs. Michigan State
Music City: Arkansas vs. Wisconsin
Gator: Florida vs. Pitt
Liberty: Mississippi State vs. Iowa State
Las Vegas: LSU vs. Oregon State
Texas: South Carolina vs. TCU
Birmingham: Auburn vs. Louisville