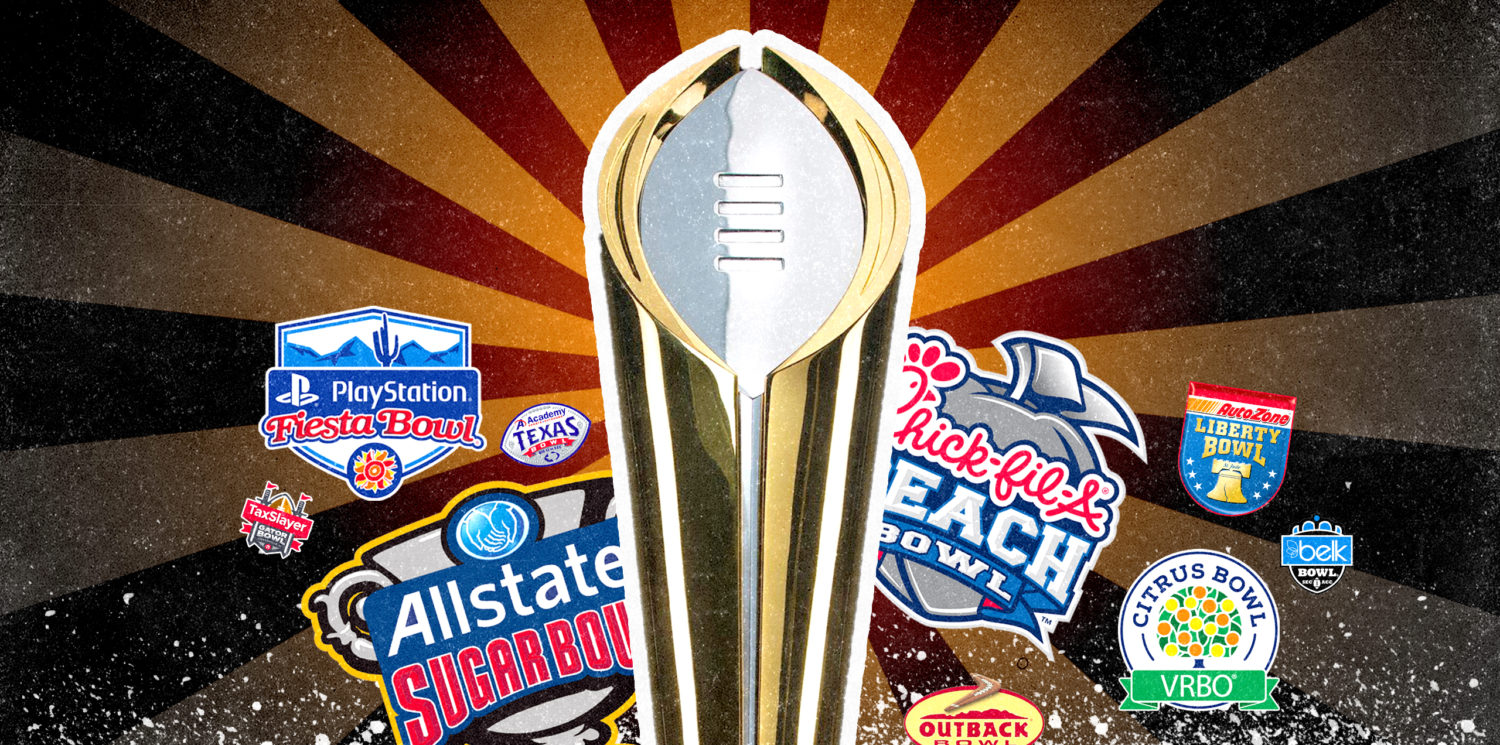 SEC
SEC bowl projections following Week 5
The season is flying by.
How about Ole Miss? The Rebels solidified themselves as the No. 4 team in the SEC with an impressive win over Kentucky in the noon slot. The Wildcats, meanwhile, looked stout and could have won, but there were too many self-inflicted wounds on offense and special teams to secure the win. Still, the Wildcats are a respectable team that should be considered dangerous moving forward.
Georgia faltered and Alabama looked human for about 10 minutes, but they're still the clear No. 1 and 2 teams in the nation. The Crimson Tide should overtake the No. 1 spot in the AP Poll after Mizzou nearly upset the Bulldogs.
Mizzou's bowl chances are not dead, but they would have looked considerably better had they held on to pull off the upset. Mizzou still needs to find 4 wins from the remaining 7 contests – New Mexico State, Vanderbilt and South Carolina could work, but No. 6 will be difficult. The most likely shot is Florida next week in The Swamp.
Speaking of, let's talk about the Gators and Gamecocks. It's highly unlikely that both will earn a bowl bid barring a huge upset. Florida seems like the best candidate to earn the nod, but it could come down to a Nov. 12 matchup for a bid.
The Vols retain their spot as the No. 3 team in the SEC behind Alabama and Georgia, which both will end up with spots in the CFP until further notice. Tennessee, if all goes as planned, should be a shoo-in for a New Year's 6 bowl.
Mississippi State was the surprise team of the week. It's hard to get a proper read on the Bulldogs, but their offense looks legit and their defense was able to hold a putrid Texas A&M offense at bay enough to come out on top. The Bulldogs are looking tough enough to reach 8 or so wins this season.
Arkansas is down and it's not going to get any easier moving forward. The Razorbacks are trending toward finishing the season with 7 wins and a Gator Bowl appearance after sniffing a top bowl earlier in the year.
As of now, we project 10 SEC teams to reach 6 wins and achieve bowl eligibility. South Carolina and Mizzou have hope, but they're left out of the projections for now
The SEC bowl lineup is similar to that of last season's. The Las Vegas Bowl will replace the Duke's Mayo Bowl in its rotation between B1G and SEC. If the ReliaQuest Bowl sounds unfamiliar, it's because it changed its branding from the Outback Bowl.
As usual, the Sugar Bowl and Orange Bowl have an SEC tie-in because they are not hosting this season's College Football Playoff. Those distinctions go to the Peach Bowl and the Fiesta Bowl.
Here it is in all its glory: SEC Bowl predictions following Week 5 action.
SEC college football bowl projections following Week 5
Peach Bowl (Playoff semifinal): Georgia vs. Clemson
Fiesta Bowl (Playoff semifinal): Alabama vs. Ohio State
Sugar: Tennessee vs. Oklahoma State
Orange: Ole Miss vs. Wake Forest
Citrus: Kentucky vs. Minnesota
ReliaQuest: Mississippi State vs. Maryland
Music City: Texas A&M vs. Illinois
Gator: Arkansas vs. Florida State
Liberty: LSU vs. Texas Tech
Las Vegas: Florida vs. Washington State
Note that DraftKings has Georgia at +210 to win the CFP Championship whereas FanDuel is at +190, and a number of other books are still at +200. DraftKings has Alabama at +220 currently. DraftKings has a sportsbook and the DraftKings casino for users in relevant states.
Barstool Sportsbook has Georgia at +200 to win the CFP Championship, with Ohio State at +225 and Alabama at +250. Note that Barstool has Georgia and Alabama both at +100 to win the SEC Championship. Like DK, Barstool also has the Barstool casino for states in which it is legal.