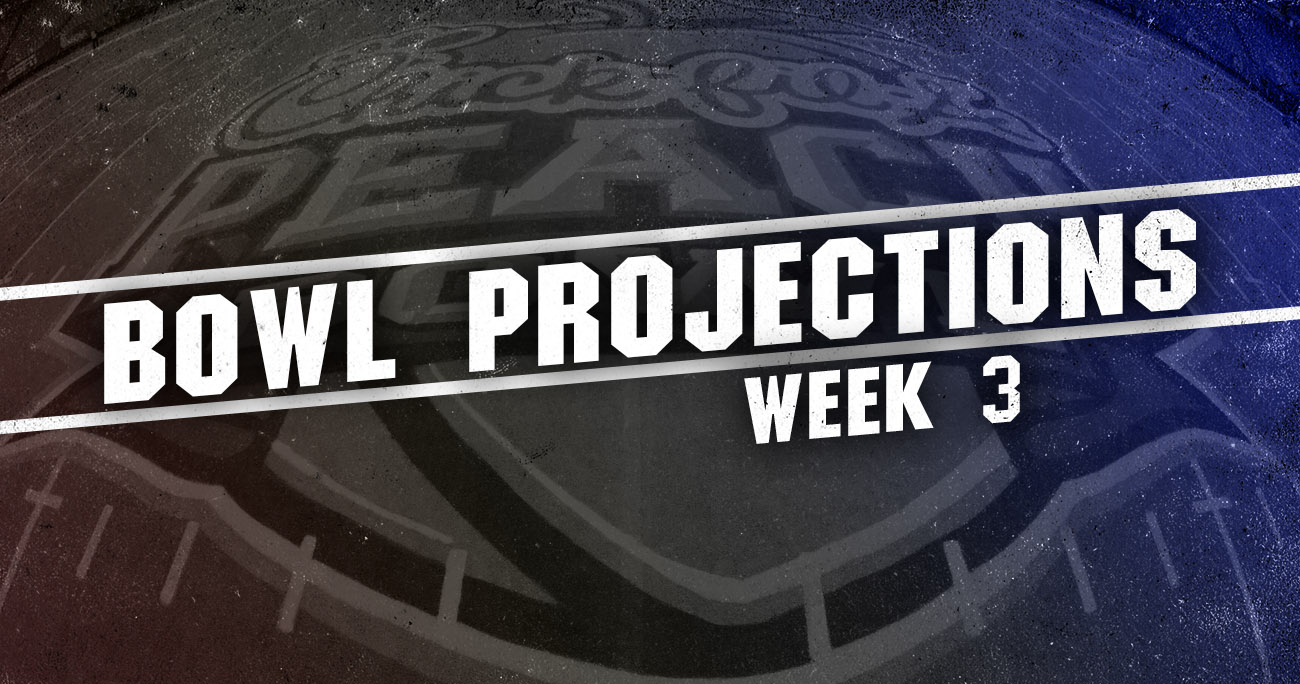 SEC
SEC Bowl Projections after Week 3
Mississippi's huge win at second-ranked Alabama was enough to push the Rebels into a College Football Playoff projection after Week 3 and effectively tossed the Crimson Tide from top four to outside the New Year's Six.
The Rebels jumped an incredible 12 spots in Sunday's Top 25 and are now tied with TCU for No. 3 in the nation.
The chances are slim that defending SEC champion Alabama takes a similar road to Atlanta and manages to win out like it did in 2014 following a loss to Ole Miss with remaining games at Georgia, at Texas A&M and against LSU.
RELATED: Week 4 Coaches Poll | Week 4 AP Top 25
The Citrus Bowl in Orlando would love a nine-win Alabama team to fall to their game, but it would take others slipping ahead for New Year's Six berths for it to become reality — which could happen.
Auburn's humiliating road loss to LSU has made a huge impact on this week's projections. Previously in Tampa's Outback Bowl, the Tigers have slipped to Jacksonville against a mid-level Big 12 finisher.
So much for Arkansas.
Most of us expected the Razorbacks to be 3-0 and ranked inside the Top 15 at this point, but consecutive losses as double-digit favorites has put this team on the outside looking in for bowl season with several games against ranked teams remaining.
Arkansas joins South Carolina and Vanderbilt as SEC teams who will likely be staying at home during the holiday season.
2015 SEC BOWL PROJECTIONS AFTER WEEK 3 (11 invites)
College Football Playoff Semifinal (Cotton Bowl): Ole Miss vs. TCU
New Year's Six Peach: Georgia vs. Notre Dame
New Year's Six Sugar: LSU vs. Baylor
Citrus: Alabama vs. Wisconsin
Outback: Texas A&M vs. Michigan
Music City: Florida vs. Virginia Tech
Belk: Tennessee vs. Georgia Tech
Liberty: Mississippi State vs. Texas
TaxSlayer: Auburn vs. Minnesota
Texas: Mizzou vs. Nebraska
Independence: Kentucky vs. Pittsburgh
On the outside looking in: Arkansas, South Carolina, Vanderbilt