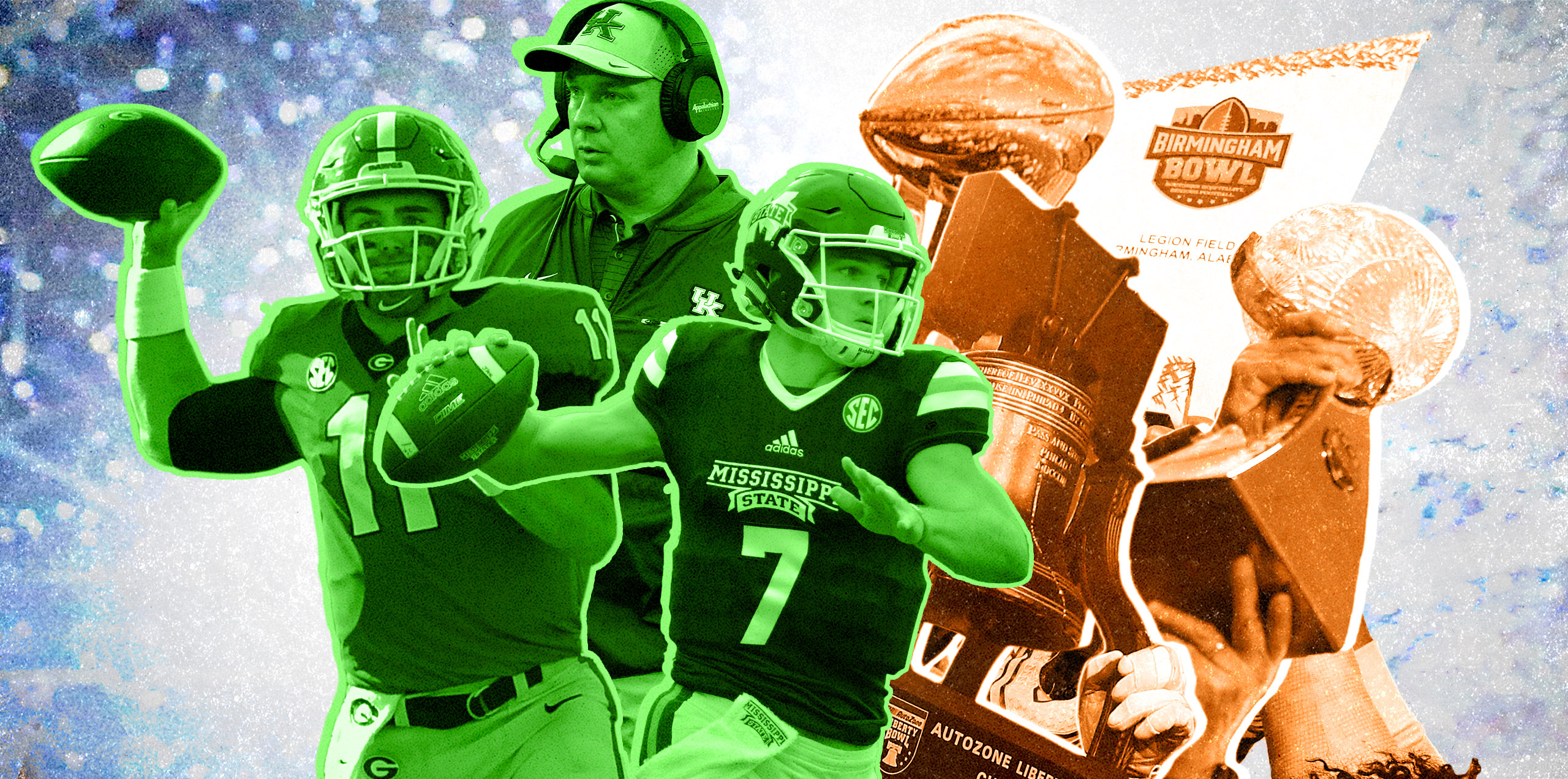 SEC
SEC Bowl Projections after Week 9: Who's in?
Alabama and LSU were off Saturday as both got some rest in advance of their clash in Baton Rouge next weekend, so their status as the top two SEC teams in our bowl projections is unchanged.
Down lower in the standings, things continue to shuffle.
First, some Kentucky fans might be unhappy that their Wildcats are still behind Florida for a projected spot in a New Year's Day 6 bowl. It's a valid complaint.
So this is a perfect time for our weekly reminder that this is a projection of where teams will end up after Dec. 1, not a snapshot of where they are now. I think Kentucky and Florida will both wind up 10-2. Florida, even after losing to Kentucky, gets into the bigger bowl. The Gators will have a slightly better resume and, frankly, more of a brand name, which matters to the network and bowl committee honchos.
As for the middle of the pack, Mississippi State registered a nice win over Texas A&M and Missouri suffered heartbreak against Kentucky.
There are several SEC teams teetering on the brink of bowl eligibility with a month left. So as ESPN asks "Who's In?" for Tuesday's first College Football Playoff rankings, we ask the same about SEC teams trying to make a bowl.
Here is our team-by-team breakdown of the bubble:
BOWL VERDICT: IN
Mississippi State (5-3 overall, 2-3 SEC): Assuming they recover from a pounding against Alabama, the Bulldogs will win the other three games to break out of this pack and finish 8-4.
Texas A&M (5-3, 3-2): The Aggies really only need to beat UAB to qualify, but I think they will top Ole Miss as well to comfortably qualify for the postseason.
Auburn (5-3, 2-3): A really tough stretch awaits, but the Tigers were smart enough to schedule Liberty before the Iron Bowl. If all else fails, that's their path to a bowl game.
South Carolina (4-3, 3-3): I say this bunch beats Ole Miss and Chattanooga to secure bowl eligibility, plus it sounds like the Gamecocks are trying hard to schedule a makeup game on Dec. 1.
Tennessee (3-5, 1-4): An easy win over Charlotte awaits this week, and I think the Vols edge fellow bubble teams Mizzou and Vanderbilt to reach six wins.
Mizzou (4-4, 0-4): Good thing the Tigers were perfect in nonconference play. As weird as it sounds I think Mizzou makes it with home wins over Vandy and Arkansas to end up 6-6.
BOWL VERDICT: OUT
Vanderbilt (4-5, 1-4): Somebody has to be left in the cold. Perhaps the Commodores can manage two more wins, but I do not think it is likely.
Now on to our SEC bowl projections after Week 9:
CFP Semifinal (Orange Bowl)
December 29, 2018
Miami, FL
Sugar Bowl
January 1, 2019
New Orleans, LA
Fiesta Bowl
January 1, 2019
Glendale, AZ
Peach Bowl
December 29, 2018
Atlanta, GA
Citrus Bowl
January 1, 2019
Orlando, FL
Outback Bowl
January 1, 2019
Tampa, FL
TaxSlayer Bowl
December 31, 2018
Jacksonville, FL
Liberty Bowl
December 31, 2018
Memphis, TN
Belk Bowl
December 29, 2018
Charlotte, NC
Music City Bowl
December 28, 2018
Nashville, TN
Texas Bowl
December 27, 2018
Houston, TX
2017-2018 POSTSEASON
CFP NATIONAL CHAMPIONSHIP
CFP SEMIFINAL (SUGAR BOWL)
CFP SEMIFINAL (ROSE BOWL)