SEC
SEC commissioner Greg Sankey issues strong statement backing SEC Championship Game
On Wednesday, an article surfaced saying talks are being had by powerful individuals about expanding the College Football Playoff to eight teams.
Most of those proposals involve eliminating conference championship games — not a big deal for most of the Power 5 conferences, but a huge deal for the SEC.
On Wednesday evening, SEC commissioner Greg Sankey issued a statement on the matter, saying strongly that the SEC has no plans to get rid of its league title game:
SEC's statement on push for 8-team playoff. As an SEC AD told me today: "less than zero" percent chance SEC gives up league title game pic.twitter.com/jXYohz7vUz

— Brett McMurphy (@Brett_McMurphy) December 12, 2018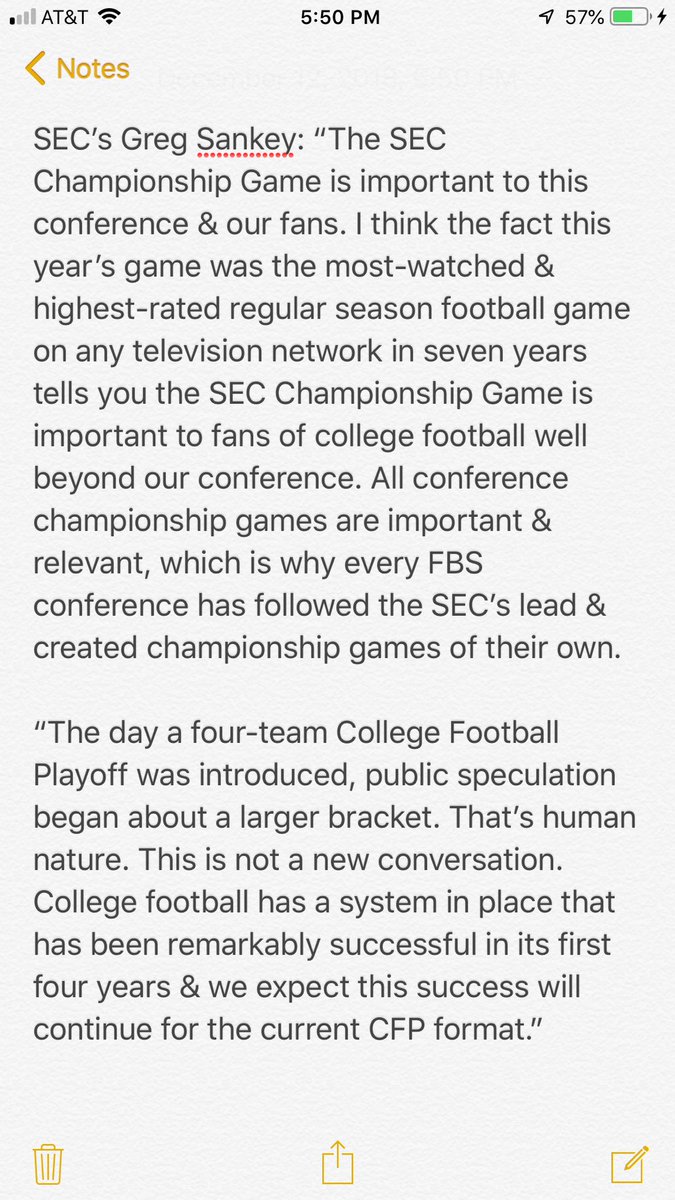 While other conferences may be willing to ditch their title games, the SEC Championship Game has been a big boost for the conference and usually features two of the best teams in the country.
Plus, the SEC has always had at least one representative in the Playoff, so it's not something that Sankey cares to expand further.