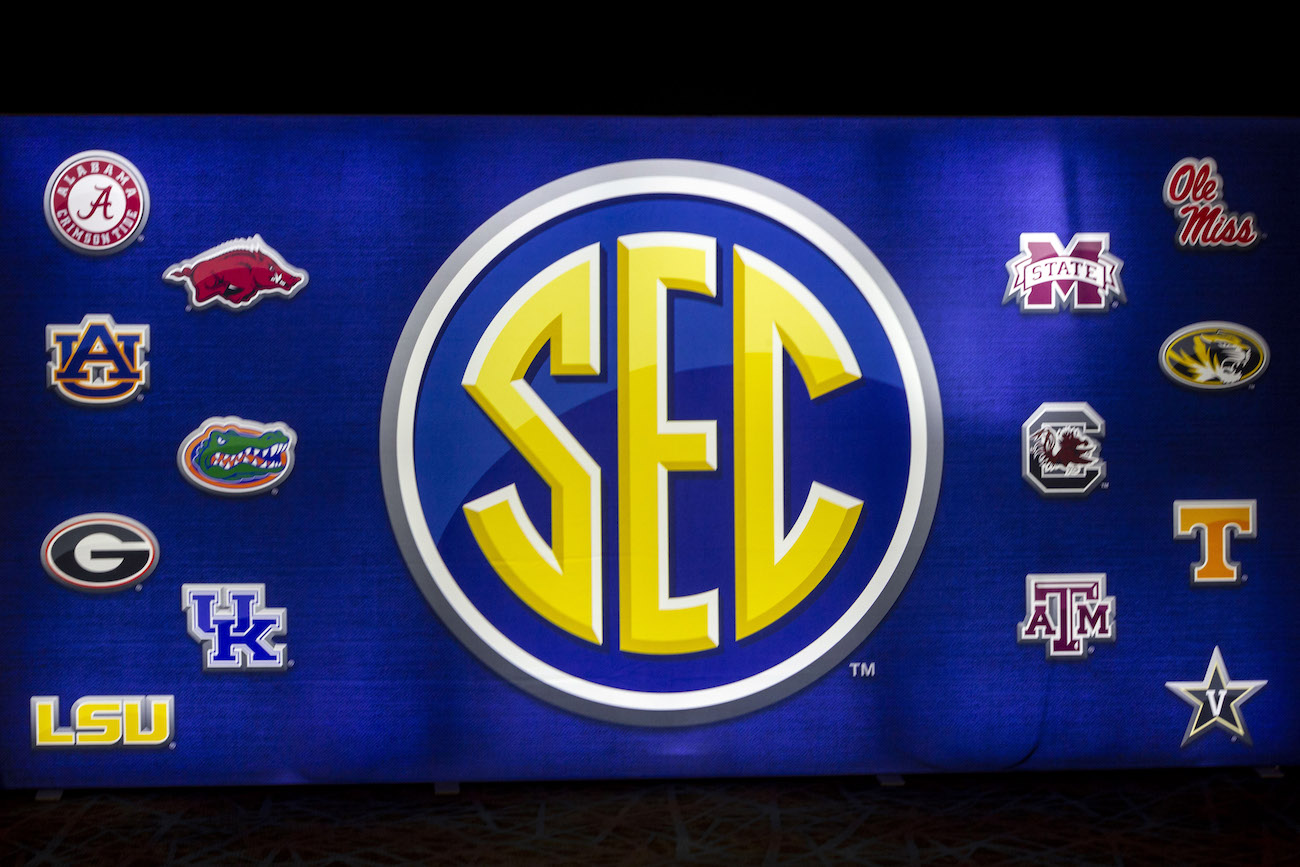 SEC
A bold prediction for each SEC game in Week 1
It's back! Not just college football, but our weekly attempt to predict something random, unlikely, or just plain off-the-wall for each SEC game. As we always point out, we're certainly not expecting to have a perfect record. These predictions are the equivalent of 4th-and-20 deep balls. Most won't work, but the ones that do will keep you guessing. Here's a bold prediction for each SEC Week 1 game:
Kentucky: 300 for Levis
Kentucky's last 300-yard passing game was in 2016 against Louisville, although it feels like it could have been even longer than that. With new coordinator Liam Coen and new QB Will Levis, Kentucky won't wait long to end that drought. Levis will look for fellow transfer Wan'Dale Robinson early and often against UL Monroe, and the Air Raid sirens might return to Kroger Field.
Arkansas: A sleepy start
Sam Pittman will be looking to start Year 2 with a bang. But with several of Arkansas' biggest players (Treylon Burks, Trelon Smith, De'Vion Warren) on offense hurting or out, the Razorbacks won't have a ton of punch. Not saying this game with Rice will ever be in doubt, exactly, but it feels like a 24-10 kind of game.
Alabama: The Tide D outscores D'Eriq
Not only won't Miami hang with Bama for longer than a quarter or so, but the newest insane edition of the Tide defense will make some noise. How good will Bama be? Good enough that the Tide defense will find the Miami end zone more often than D'Eriq King will against the Tide.
Mississippi State: Half of a shocker
First things first — I'm not quite as sold on Year 2 of Mike Leach's latest Air Raid as most are. Meanwhile, Louisiana Tech is probably better than most people think. The COVID year really hurt this team that won 10 games back in 2019. It absolutely limped home down the stretch of a 5-5 season, but Skip Holtz's team can score some points. It will actually lead Mississippi State at halftime before the Bulldogs open up in the second half and cover the spread. Crazy upset? Well, no, but it'll be possible a lot longer than MSU would like.
Missouri: Return of the Mc?
We could predict something bold for the game, but it feels like Mizzou in a 3-score dozer. So how's this? Jim McElwain will end up on the sideline coaching for Central Michigan, despite his appendectomy. There's no way the former Florida boss is going to miss an SEC matchup, although after Mizzou holds CMU under 250 total yards in a 30-10 snoozer of a game, he might wish he had.
Auburn: Hanging 60
Bryan Harsin will be looking to make a statement in his first game on the Plains. Combine that with an Akron team with a 21-game losing streak, and you've got some serious one-sided fireworks. Harsin's Boise teams could score, and Auburn has enough athletes to easily run it up on the pitiful Zips — to the extent of 60 points for the Tigers. Take them when you can, Bryan.
South Carolina: A surprising player of the week
Yes, Carolina features a power running game, and with a matchup against the FCS' Eastern Illinois, it'd be easy to predict that the Gamecocks just kind of slide under the radar this week. But don't do it. Grad-assistant-turned-starting-QB Zeb Noland is the story. Carolina can have its way with the overmatched Panthers, and since football is basically one big Disney movie, Noland figures to have the game of his life and earn SEC Offensive Player of the Week honors. Is this real life?
Georgia: A special teams shocker
Everybody feels like this game against Clemson will be a cliffhanger, and why argue? What has kept Georgia from a national title for more than 40 years? Largely, bad luck. Time to change that. A blocked field goal in the last 2 minutes is the difference, and the luck, for once, goes UGA's way. Is this a play that fuels a title season or just an interesting footnote in Week 1? Well, we're not getting THAT bold just yet.
Florida: Twice as nice for Emory
The Emory Jones era is here. Sure, he's a phenomenal athlete, but can Dan Mullen's offense work smoothly for a guy who's a tremendous runner and a big-play threat as a passer? Uh, yeah, that's pretty much what Mullen has done for most of his career. Even if Jones is a little more Nick Fitzgerald than Dak Prescott, it won't show up in Week 1. Against an overwhelmed FAU squad, Jones will throw for 200 yards and rush for 100 more before departing the game in the middle of the third quarter with a healthy lead.
Texas A&M: Week 1 shutout
One of the underrated aspects of Week 1 is the return of fans. Obviously, at some schools that matters more than at others, but one that it definitely will matter for is Texas A&M. Kent State went 3-1 in 2020, but it also played in front of a total of 1,500 fans. For that matter, its home stadium holds just more than 25,000 for total capacity. Anyway, the point is that there's no way Kent State will be ready for Kyle Field. And with Jimbo Fisher looking to make a statement about where the Aggies belong in the West, this one feels like a shutout, 42-0.
Vandy: They win (OK, big day for Seals)
Not enough to predict a victory over ETSU? Didn't happen in 2020. OK, OK, try this instead. Ken Seals will pass for 300 yards. It's a debut for the new staff, and the easiest game it will play all year. Seals should fare well.
LSU: Nightmare week gets worse
Don't construe this as anti-LSU. But between the tough season last year, Hurricane Ida and COVID issues, this is like the Tigers trying to play 8 on 11 Saturday against UCLA. That LSU defense was much maligned last season, and it won't do very well to open the 2021 season, as LSU falls by a touchdown. Again, not writing off the Tigers long term — but this is just a horrible situation for them.
Ole Miss: Cover (times 3)
Whoever picked Louisville to play within 10 points of Ole Miss (yes, that's the line) must have never seen either team play. The Rebels won't just beat the Cardinals, they'll run their wheels off. Maybe Louisville can actually slow a potent offense, but if it does, it'll be pretty much the first time that has happened under Cardinals coach Scott Satterfield. Pencil in Ole Miss for more than 500 total yards and a 30-point victory.