SEC
A bold prediction for each SEC Week 5 game
It's bold prediction time again. Last week we went 2-for-3 on upsets, so we'll come back with more of those. No, we didn't see Auburn stumbling against Georgia State, but that's the beauty of a new week — more chances to come up with something off the wall, only to see it happen. Here's a bold prediction for each SEC Week 5 game.
Arkansas puts a scare into Georgia
I admit, it's difficult to wrap the mind around the fact that Arkansas is … well … really good. But it is, and the guess here is that Georgia is caught a little off guard. Arkansas is definitely under the gun if KJ Jefferson and Treylon Burks can't go, but the last reports were guardedly optimistic. If they can go, Arkansas takes a 10-7 halftime lead and gives Kirby Smart a good excuse to chew some rear end at halftime. Georgia will take this one late, but it's yet another exhibit for the possibility that Arkansas might be the 2nd-best team in the SEC West. Georgia 27-17 is the final.

DRAFTKINGS SPORTSBOOK APP
STATES: NY, KS, LA, AZ, TN, PA, NJ, CO, IL, WV, IA, IN, VA, MI
NEW USER BONUS
BET $5, WIN $200!
ANY GAME!
Hooker plays, leads upset
Tennessee looks like a different team with Hendon Hooker at quarterback, which makes his availability a key in its bid to upset Missouri. Meanwhile, Missouri is absolutely awful at defending the run, and UT should be able to move the ball basically at will. UT wins this one, 35-28, with Hooker passing for 200 and running for another 75.
Alabama does Alabama things (as Young outplays Corral)
Ole Miss is probably the sexy pick in this game. The Rebels are fun to watch, they score a ton of points and they have historically given Alabama some trouble. Which is exactly why we'll take Bama by 3 scores. The Florida game did show some issues for Alabama, but Nick Saban didn't get here by playing soft defense against teams that feasted on weak competition. Louisville is by far the best team Ole Miss has played, and this feels like a 49-28 kind of game. The narrative may be on Matt Corral, but Bryce Young is the guy who boosts his Heisman chances with 400 passing yards and 4 TDs.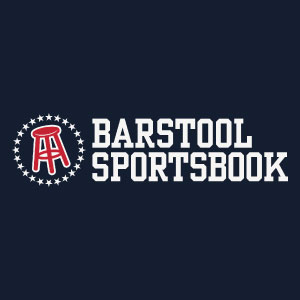 Barstool Sportsbook
STATES: LA, CO, IL, IN, MI, NJ, PA, VA, TN, AZ, IA, WV
SIGNUP BONUS
$1,000
RISK-FREE
Kentucky upsets Florida
It's odd for this game to be a battle of 2 of the better ground attacks in the SEC, but that's what it is. The only thing weirder than the Gators being the top rushing team in the SEC is that Kentucky has the higher-ranked passing attack (7th in the SEC vs. 11th for UF). Kentucky's passing game will be the difference in this one. Look for Josh Ali to make amends for a rough game last week with a strong performance as Will Levis passes for 250 yards and avoids turnovers. The Wildcats need a late field goal, but they get it to win 31-28.
South Carolina shuts out Troy
Admittedly, Carolina has struggled on offense. But how the Gamecocks are only a 6.5-point favorite over a 2-2 Troy team that just lost to UL-Monroe is something of a mystery. Troy is averaging 2.5 yards per carry, and since blasting Southern to open the season it hasn't done much offensively. Carolina's defense has a penchant for creating turnovers, and this feels like a game where the Gamecocks will get some of their offensive gremlins straightened out in a 28-0 outcome.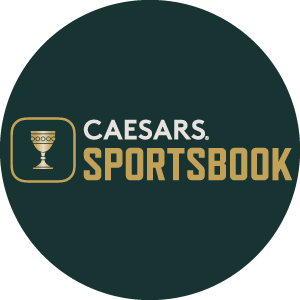 A&M's defense outscores State
Similarly, Texas A&M seems a good bit better than Mississippi State. State isn't going to run the ball, and A&M is 2nd in the SEC in pass defense efficiency. Opponents have completed 47 percent of their passes against the Aggies and have just a pair of touchdowns through the air. A shutout might be too much to expect, but given A&M's aggressive pass defense, we will say the Aggies' defense will outscore State. A long shot? You bet, but that's what we're here for.
Vanderbilt wins 3-0 in overtime
It strains the bounds of credulity to say that anybody anywhere is 14.5 points worse than Vanderbilt. But then, this UConn team lost 49-0 to Purdue and 45-0 to Fresno State. Of course, Vanderbilt was shut out last week by Georgia, 62-0. There seems to be a common thread here. The only thing that would make aesthetic sense for this game is for the teams to trade turnovers, miss some field goals and generally slog through a scoreless tie. Is that really any weirder than anything else we could predict for this game?
Auburn grabs an upset
LSU and Auburn both feel like teams that are teetering between being terrible and being quite good. LSU probably has the superior air attack, but Auburn seemed to figure out something resembling an identity in surviving (gulp) Georgia State. We figure the road Tigers will ground and pound on LSU. That's not easy by a long shot, but look for Tank Bigsby to find just enough room to run to deliver a 24-21 upset win.