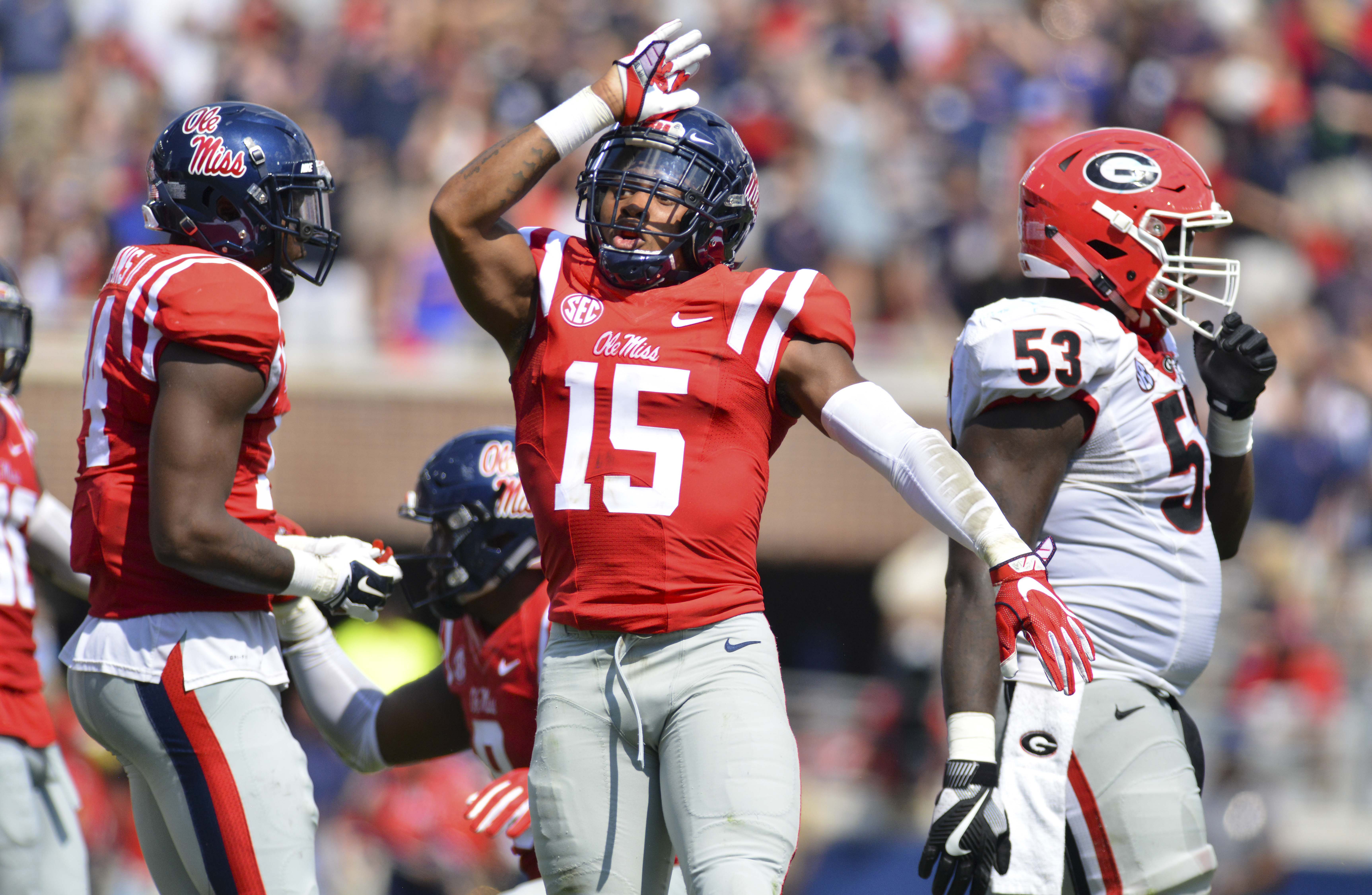 SEC
The SEC (L)east: How the West took over SEC and how to fix it
In the early days of SEC divisions, it was clear that the balance between East and West was non-existent. The SEC's top team won four SEC championships in a row, and when it had a down year, another divisional foe stepped up and won two. Break up the divisions, many around SEC football demanded. That was in the 1990s, and the balance of power — basically since the inception of the SEC divisional set-up in 1992 — was with the SEC East.
It was about Steve Spurrier and his high powered passing game at Florida, and Phil Fulmer and the glory years of Tennessee.
Meanwhile, in the West, Alabama went on and off probation and switched coaches, and Auburn went on and off probation and switched coaches, and LSU was coached by a number of men who might have been in the witness protection program. Arkansas and Mississippi State even made appearances in the SEC title game — not that they had a prayer of winning.
But now …
The last East team to win the SEC championship? Florida … in 2008. Meanwhile, the West has boasted the national champion in five of the seven seasons since. Not only has the West become great, the East has … well, in many instances, taken a nice long nap.
Streakin'
How badly is the East outmatched against the West?
Consider every West team except Auburn has an active winning streak against the East entering Week 5, which features three more East-West clashes:
Alabama: Won 13
LSU: Won 5
Miss State: Won 5
Arkansas: Won 2
Texas A&M: Won 2
Ole Miss: Won 1
Auburn: 0 (Lost last game vs. East)
Or, another way of explaining it: Every East team has an active losing streak against the West. Georgia beat Auburn last year but couldn't continue the trend; it lost to Ole Miss last week:
Tennessee: Lost 11
Kentucky: Lost 8
Vanderbilt: Lost 6
South Carolina: Lost 5
Missouri: Lost 3
Florida: Lost 2
Georgia: Lost 1
Alabama and Tennessee provide an interesting point — considering that they are the top teams in their respective divisions, and were preseason favorites to meet for the SEC title game.
Alabama last lost to an East team when? Back in 2010 to South Carolina.
They've won three national titles since losing to Steve Spurrier's Gamecocks that season. Tennessee's last win over a West team? Also 2010, when first-year coach Derek Dooley defeated a Houston Nutt-led Ole Miss squad.
Of course, Tennessee last beat Alabama in 2006, when Mike Shula was prowling the Crimson Tide sideline.
But let's go beyond the numbers and explore the causes? Why is the West so far ahead of the East? A few simple guesses:
Coaching
Might be the tail wagging the dog, but some terrible hires by the East and some brilliant ones in the West have stacked the deck a bit. The senior head coaches in the SEC East are Butch Jones at Tennessee and Mark Stoops at Kentucky, each starting their fourth season at their respective schools. In the West? Before the firing of Les Miles on Sunday, there were no head coaches in the West who weren't at least as experienced in their current jobs as the most experienced East coaches. And we can't even address quality. Saban vs. Derek Mason or Mark Stoops? You've got to be kidding.
Recruiting
It's not so much Xs and Os as it is Jimmys and Joes.
Guess how many West teams ended up in the Top 10 of Phil Steele's recruiting rankings in the 2010s: It's 20. How many East teams in those top tens? Just 14. Or pare it down further: nine SEC West teams have ended up in the top three of those rankings against only one East team. The East hasn't quit bringing in five-star recruits, the West just started nabbing armies of them.
Money
Per the Knight Commission on Intercollegiate Athletics, their most recent data (from 2014) shows that the SEC teams that spend the most money per player on football are (in order): Auburn, Alabama, and LSU. Could be coincidental that these three schools are the ones with national title appearances in this decade, but it probably isn't. It also probably wasn't coincidental that four of the six most frugal schools are from the East (Kentucky, Missouri, Florida, and Georgia, if you're keeping score).
Solutions?
All of the above raises the question of how to fix the imbalance between the divisions?
As noted above, this is essentially the second extended time in a quarter century of divisional play that the deck has looked unfairly stacked. One solution might be going to a basketball style system, in which the league results are no longer divided by division, but are just ranked by conference record.
But of course, that raises the issue of unfairness based on schedule. There's no doubt that a team like Mississippi State could reach six wins much quicker if it played Vanderbilt and Kentucky and South Carolina as often as does Georgia or Tennessee. There's no question that whoever emerges from the East (presumably, Tennessee) would have had a much tougher road had they played all of the schools from the West.
The fair solution would be to rotate all schedule opponents evenly regardless of geography or the old divisional divide. But the problem with that is that you risk having seasons where Ole Miss wouldn't play Mississippi State, or Alabama wouldn't face Tennessee, or Georgia wouldn't play Florida. And the tradition of rivalries is bigger than an interest in evening the competitive field of play.
The ultimate solution? Get it together, SEC East!
Tennessee needs a win over either Texas A&M or 'Bama to legitimize its division title.
Georgia didn't bother to show up against Ole Miss, but it could pick off Auburn easily enough later this year. Florida gets two winnable games at home against LSU and at Arkansas.
And hey, maybe Missouri can take down the Tigers this weekend. Or Kentucky. Sure 'Bama is 36-2-1 all-time against UK, and the Wildcats have never won in Tuscaloosa … OK, never mind, that IS crazy.
But if the SEC is going to live up to its hype slogan of "It Just Means More," then it needs to start meaning more to the East. If not now, then when?