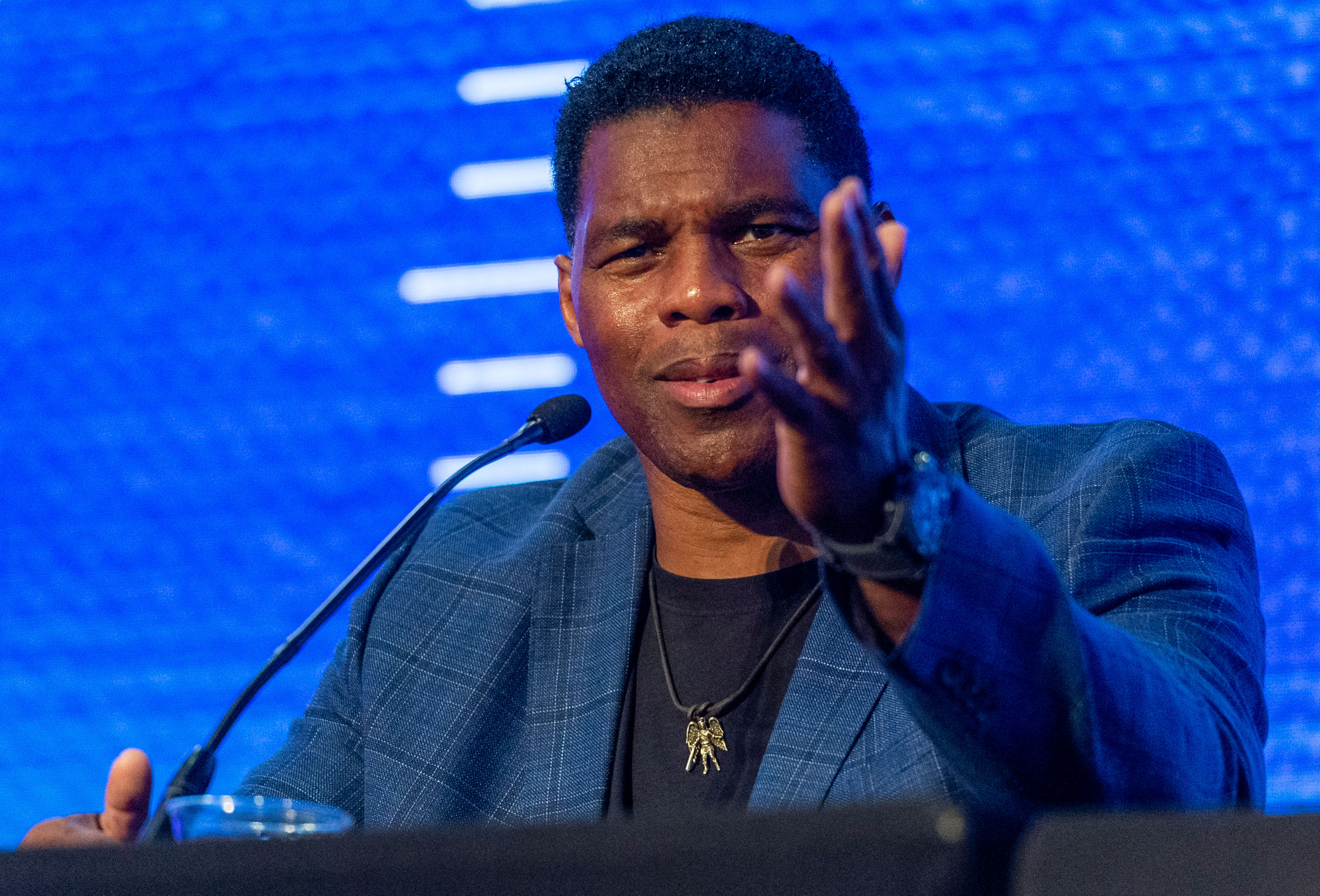 SEC
SEC Media Days: Ah, memories. What I'll remember about every team's visit to Hoover
HOOVER, Ala. — Another SEC Media Days is in the books. It's no surprise that there were plenty of storylines. As the conference likes to say, "It just means more." To the media, that just means more stories to follow.
Here is my takeaway from each team in the SEC during the annual, unofficial kickoff to college football:
Alabama
Alabama linebacker Dylan Moses was quick to point out that Clemson isn't a better team than the Crimson Tide just because they laid a 44-16 beatdown on Moses and Co., in the National Championship Game. There's plenty of talk around Tuscaloosa that Bama will be more physical on offense in order to keep its defense fresh and beat the opponent's defense into submission. Nick Saban will take any scoring drive he can get, but he'd prefer a 10 or 12-play scoring drive as opposed to a quick strike that defined 2018's offense. SEC defenders, get ready. This could be a long season.
Arkansas
It seems obvious that Arkansas coach Chad Morris is scrambling a bit as he continues to try to revamp a roster that was the exact opposite of what he would have assembled. Morris announced that a pair of players had switched positions, including former 3-star quarterback Daulton Hyatt, who is moving to receiver. Razorback fans need to continue to be patient. Morris inherited a group of players perfectly suited for a power running football team. Morris wants speed and a spread. That's going to take time and some creativity on Morris' part.
Auburn
Tiger Jake, the dog that showed up at SEC Media Days last season painted in Auburn colors, was back in Hoover. Awesome. It looks like the orange and blue canine hasn't given up on Gus Malzahn just yet. In fact, he and a dog leashed by a Vanderbilt fan nearly got into a tussle near radio row. Auburn fans are hoping Malzahn has the same fight this season since he is the coach most on the hot seat in the SEC going into the season. Does Malzahn have enough dog in him to control his offense? That could determine his fate.
Florida
I was a bit taken aback at how tall Feleipe Franks was. Plenty of quarterbacks are listed at 6-5 but they're actually 6-3. Franks looks like a legit 6-6, which he's listed as. Height isn't as important for QBs as it used to be, but it can only work in Franks' favor when it comes to generating torque to throw a ball into a tight window. As for seeing over offensive linemen, that's not really a thing. Quarterbacks throw through passing lanes between offensive linemen. It's also worth noting that Franks' "hit zone" is larger than most which can actually be a detriment.
Georgia
Former Georgia running back Herschel Walker said he flipped a coin in order to determine if he would go to the military or college during an appearance in Hoover. You might have heard that story. He added to it this week, saying he flipped a coin a couple more times between Georgia and other schools, and each time it landed in Georgia's favor. No word if former legendary Bulldogs coach Vince Dooley provided a two-headed coin. No offense to Walker, an all-time great, but I'm not buying that story. (But I also never bought the stories of Walker never eating junk food and only doing bodyweight workouts. I'd be more apt to believe that Walker just didn't have to work out at all instead of the reports that he would do thousands of sit-ups and push-ups.)
Kentucky
Several media members I spoke to believe that Kentucky will slip significantly this season because of several losses from last year's team, most notably running back Benny Snell and linebacker Josh Allen. The Wildcats in attendance for SEC Media Days preached the exact opposite, as one would expect. However, it seems likely Kentucky won't be nearly as formidable as a year ago. It wouldn't be a shock if they finished last in the SEC East.
LSU
LSU quarterback Joe Burrow doesn't lack confidence. That was obvious as he leaned back in his chair with a Superman-type curl in his hair during a private interview session. Burrow seems perfectly comfortable in his own skin. That's probably why he has become such a great leader for the Tigers. There might be more talented quarterbacks, but Burrow would be tough to beat in the moxie department.
Mississippi State
Mississippi State head coach Joe Moorhead has some regrets. Entering his second season, Moorhead spent much of his time in Hoover talking about how his bravado headed into his first season last year wasn't a good approach. Moorhead surely learned that it isn't as easy to win big in Starkville as he thought. He also realized that he only raised unrealistic expectations. Time will tell if he can overcome that early misstep.
Missouri
Missouri coach Barry Odom can moonwalk better than Michael Jackson ever did. Odom publicly backtracked on his comments about Tennessee recruiting his players after the Tigers' bowl ban was announced. On Monday, Odom said he wasn't singling out any one school, even though he did actually single out the Vols. I'm not exactly sure why Odom felt it was necessary to rebuild a bridge with Tennessee coach Jeremy Pruitt. I think I'd like Odom a bit more if stuck by his guns.
Ole Miss
There was no shortage of questions for Ole Miss head coach Matt Luke. Will the Rebels fall on hard times? Will they make a bowl game? Who will run the offense? From purely a journalistic standpoint, Ole Miss is one of the most intriguing teams in the nation. Luke hired two coordinators — Rich Rodriquez on offense and Mike MacIntyre on defense — who want to be head coaches again. It's unlikely either will be on Luke's staff next year. They might even try to replace him. There seems to be a lot of chefs in the kitchen in Oxford.
South Carolina
South Carolina quarterback Jake Bentley believes he's more mature — or at least he wants everyone else to believe that. If Bentley saying some version of the word "mature" was a drinking game, there wouldn't have been a writer sober enough to file their story. It's a bit befuddling why Bentley still has to address his maturity heading into his senior season. Shouldn't that have been addressed long ago? As a bonus, kudos to the reporter who asked South Carolina head coach if the Gamecocks had become a "little brother" to Clemson. Oh, my. Coach Boom gave him the look.
Tennessee
Either Tennessee's scales, roster or Pruitt's memory was a little off in Hoover. Pruitt said the Vols had only 2 offensive linemen listed over 300 pounds going into last season. Now, Pruitt said, Tennessee has 15. That's tough to digest. The Vols had 9 offensive linemen listed at 300 pounds or more on the opening day roster last season and 5 listed at 315 pounds or more. Umm … it was a good sound bite.
Texas A&M
Apparently Texas A&M's players have plenty of respect for the always intense Jimbo Fisher. However, they also know how to lighten the mood. Aggies punter Braden Mann said several players do impressions of the fast talking head coach and that quarterback Kellen Mond does the best impersonation. Mond, however, wasn't willing to share that publicly with the media. Fisher is a coach that can push players to the limit. It's good to know it's not all serious in College Station.
Vanderbilt
Derek Mason certainly isn't complacent after having some success at Vanderbilt. Coming off a bowl season, Mason was in Hoover a day early hitting up radio row and making himself far more available for interviews than any other coach. Credit Mason for that. For every radio show he appeared on there was surely a borderline SEC football player with good enough grades to earn a Commodore scholarship. Moreover, Mason likely bought himself some equity with media members who used to only talk about Vandy when they were telling jokes. That shouldn't affect anyone's opinions, but media members are people too.