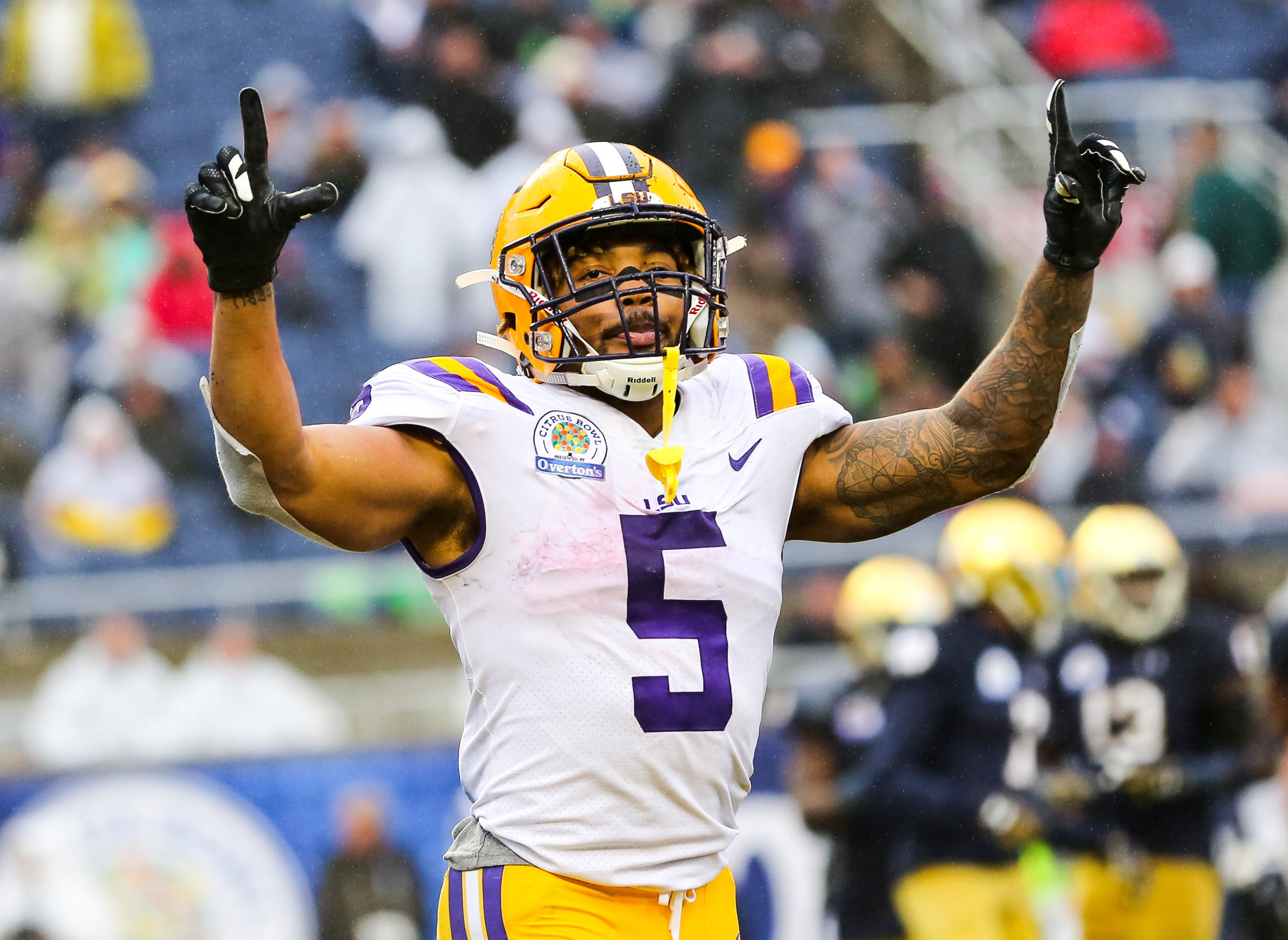 SEC
Which SEC school has the longest active streak of producing a 1,000-yard rusher, and will they extend it in 2018?
From Frank Sinkwich and Billy Cannon to Herschel and Bo to Derrick Henry and Nick Chubb, the SEC has always been home to dominant running backs.
In college football, a 1,000-yard rusher is the standard for success – and the SEC has had no shortage of them.
Despite a high rate of coaching turnover in 2017, plenty of schools will have that kind of success to build on as they fill their roster for the future.
Let's take a look at the SEC schools with the longest streak of 1,000-yard rushers, and the teams that could start a streak next season.
MOST CONSECUTIVE SEASONS WITH A 1,000-YARD RUSHER IN SEC HISTORY
[table "" not found /]

LONGEST ACTIVE STREAKS IN THE SEC
[table "" not found /]

Auburn (9 years)
When it comes to running the football, no one has been more consistent than the Auburn Tigers, who have continued this 9-year streak through two head coaches and a 3-9 season in 2012. This streak is the longest in SEC history. Though quarterback play can be fleeting on The Plains, great backs like Ben Tate, Kerryon Johnson and Tre Mason have paved the way recently for some prolific offenses. It's not just running backs who get in on the action of Gus Malzahn's offense, as he has overseen two 1,000-yard rushers at the QB position, Cam Newton in 2010 and Nick Marshall in 2013.
Can they keep it going in 2018? Kerryon Johnson and Kam Pettway have declared for the NFL Draft, but Gus Malzahn could probably get a tight end to run for a thousand if he wanted to.
LSU (5 years)
LSU Tiger football has been known for hard-nosed defenses and physical ground games, and no SEC school has found a constant identity quite like the power pitch. Aside from those bizarro years with Zach Mettenberger, the LSU offense often lived and died with the abilities of their offensive lines and running backs. Future NFL backs Jeremy Hill, Leonard Fournette and now Derrius Guice have contributed to the streak with the highest among them being Fournette's 1,953-yard season in 2015.
Though LSU has struggled to find offensive consistency of late, their single-game rushing record was broken three times in the same season under Ed Orgeron, leaving hope of more big things to come.
Georgia (4 years)
Just like the previous two schools, Georgia could make a case for the most impressive set of alums on this list. The Bulldogs narrowly missed six consecutive when Todd Gurley ran for 989 yards in 2013, which was bookended by 1,385 yards by Gurley in 2012 and 1,547 yards by backfield mate Nick Chubb in 2014.
Chubb and Sony Michel had a combined five 1,000-yard seasons, including 2017 where they both broke the barrier. What's even scarier: some think freshman phenom D'Andre Swift could be the best of the bunch, and he looked electric while finding a way to pitch in 618 yards behind the two seniors.
Alabama (3 years)
It's pretty crazy to think that Alabama hasn't had more than three consecutive 1,000-yard rushers considering that a Tide RB won a Heisman Trophy in 2015 and 2009, but 2014 was the year of Amari Cooper. Alabama actually got hilariously close in 2014 as well, as Derrick Henry ran for 990 and T.J. Yeldon went for 979.
In the year that Alabama was left off this list, they still finished No. 26 in the nation and No. 5 in the SEC in rushing. Since then, however, the Tide have been breaking down the door with an explosive rushing game that has included a stable of backs and QB Jalen Hurts. Bama lost Bo Scarbrough, but Damien Harris returns — and Harris is responsible for extending the streak each of the past two seasons. It's possible Najee Harris joins the parade in 2018, too.
Mississippi State (2 years)
With Nick Fitzgerald at the helm, all things are possible. In 2016 as a redshirt sophomore, he finished second in the SEC with 1,375 rushing yards; he nearly broke the 1,000-yard plateau again with 984 yards in 2017. In fact, an injury in the Egg Bowl was probably the only thing stopping him from being the first back-to-back 1,000-yard rusher as a QB in SEC history. Fitzgerald only needs 461 yards in 2018 to break Tim Tebow's career record at the position.
State did have a 1,000-yard rusher in 2017, however, in RB Aeris Williams, who is poised to return next season. It's tough to predict what will happen next year as Joe Moorhead takes over, but with two explosive rushers, it'll be hard to count them out.
Kentucky (2 years)
Kentucky has done a remarkable job running the ball over the past two seasons, with Boom Williams and Benny Snell crossing the 1,000-yard threshold in 2016 and Snell doing it again in 2017. This trend seems to be one of the safest bets to continue, as Snell has eclipsed the 1,000-yard mark in each of his first two seasons and will be returning under the same head coach in Mark Stoops for his junior year in 2018. Without QB Stephen Johnson at the helm, the Wildcats could employ an even more ground-heavy attack behind the sturdy legs of Snell next season.
Mizzou (2 years)
At the end of 2016, freshman phenom Damarea Crockett seemed to be a shoo-in to repeat his 1,000-yard performance, especially considering he did it in only 11 games, while getting just 40 carries in his first five games. It turns out he would be used less than that in 2017, as a shoulder injury limited the dynamic back to only 6 games and 481 yards. Nevertheless, the Tigers' midseason turnaround hinged on proven senior Ish Witter, who got the Tigers over the hump with 1,049 yards. Crockett will be back next season, but so is record-breaking QB Drew Lock. New OC Derek Dooley has weapons and a choice in how often to employ them.
Ole Miss (1 year)
Again, this one's kind of up in the air. Senior RB Jordan Wilkins balled out for Ole Miss after missing 2016 due to eligibility concerns, taking 155 carries for 1,011 yards – one of the best per-carry rushers in the conference at 6.5. Wilkins is out of eligibility, though, and though Ole Miss has played an entire season under Matt Luke, it's still hard to figure out his style. The Rebels were trailing for a lot of the 2017 season and relied heavily on their passing game. Maybe that improves, but this seems to be the most atypical season on the list.