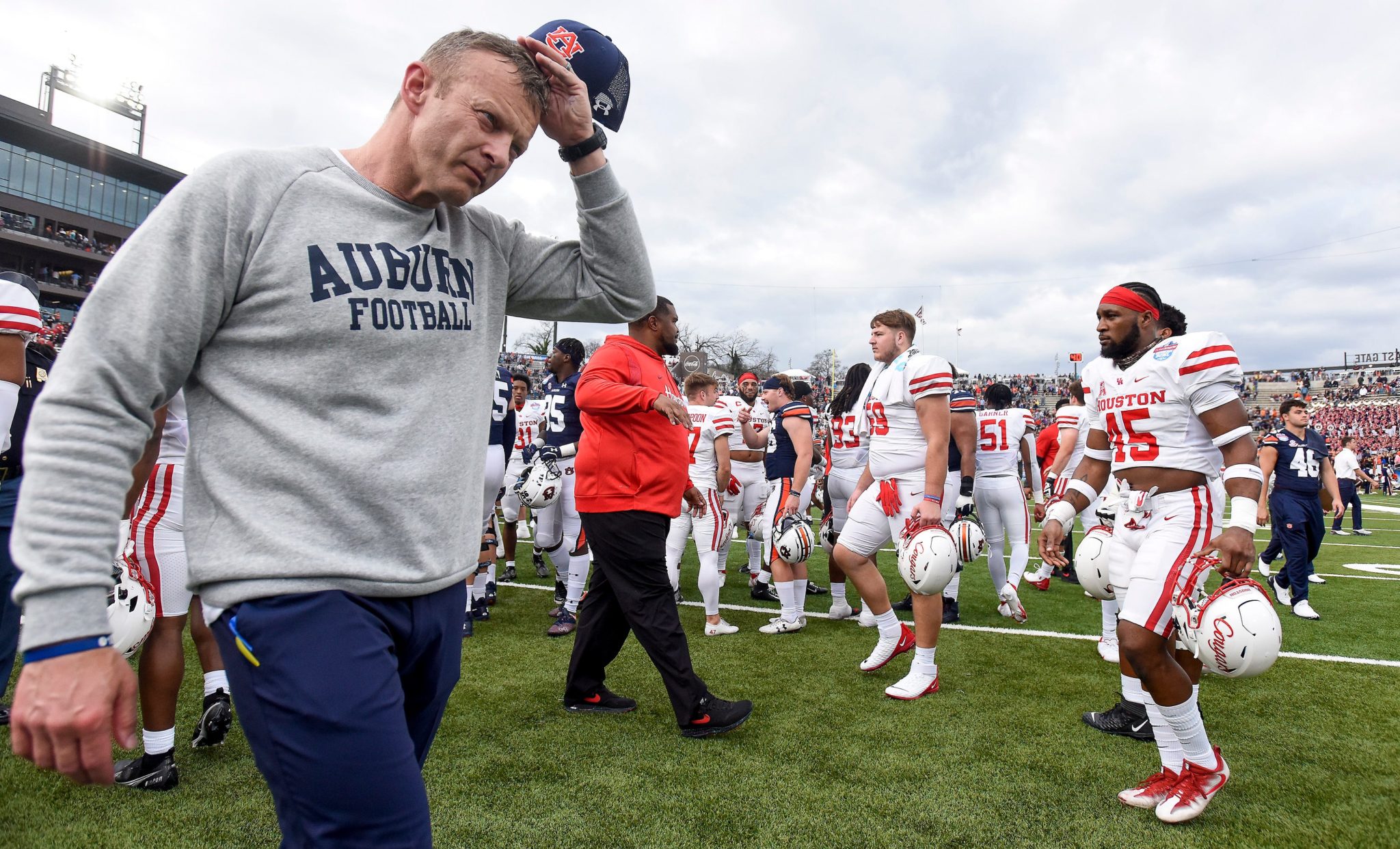 SEC
Oh, no and 4? The SEC sucks! Laugh now, SEC haters ...
The SEC, in case you haven't heard, is 0-4 in bowl games.
The best league in America has been outscored 104-59.
Three of the SEC teams failed to score 20 points. Nobody has scored more than 22.
The opponents? Houston is really good, but the other 3 foes suffered losses to teams like Ball State, Navy (twice) and TCU. The '27 Yankees this group was not. This quartet was more like the '72 Yankees, average and undistinguishable in almost every way.
The SEC's embarrassing start to bowl season can only mean one thing, right?
The SEC sucks.
Twitter, which ranks just ahead of Wikipedia as a trusted source of all that is right and just, says so.
Hence, as predictable as 3 consecutive Mike Leach pass plays on 2nd-and-inches, 3rd-and-inches and 4th-and-inches, we got a heavy dose of this late Tuesday night:
0-4

— Danny Kanell (@dannykanell) December 29, 2021
(In DK's defense, it wasn't like he had to do any bowl prep for his beloved Florida State Seminoles, so he had plenty of time to focus all of his angst directly at the league he mocks/envies most.)
He wasn't alone, of course.
The SEC is about to drop to 0-4 in bowl games. Losses to:
– Army
– Houston
– UCF
– Texas Tech pic.twitter.com/Kz8W6Ucohn

— Ross Dellenger (@RossDellenger) December 29, 2021
It just means more?

More like 0-4

Gottem

— RedditCFB (@RedditCFB) December 29, 2021
I'm surprised "0-4" wasn't a trending topic as Texas Tech was putting the finishing touches on a 34-7 throttling of Mississippi State.
Hell, even one of the opponents got in on the action.
IT JUST MEANS MORE pic.twitter.com/I8WQuGEH11

— Houston Football (@UHCougarFB) December 28, 2021
We all get it. The jokes write themselves.
It just means more … losses, right?
Here's what it doesn't mean: The SEC sucks. Those specific teams, however? That's a fair debate. Auburn, Florida, Mississippi State and Missouri went a combined 12-20 in the SEC this season. "Suck" is a harsh, overused and generic word used to describe all levels of struggle, but however you want to describe the SEC's start, it wasn't ideal.
However, judging the SEC based on those 4 teams is like complaining about a Jason Aldean concert because the opening act sucked.
SEC haters know what's coming. Nobody needs to explain it to them. They are acutely aware that the SEC again has 2 of the 4 teams in the Playoff. They live in fear that the league, again, will provide an all-SEC national championship game for the 2nd time in 5 seasons and 3rd time in the past 11 seasons.
There's a very good chance the SEC will win its 3rd consecutive national championship. And there's also a reasonably good chance that the champion will be the 3rd different SEC program in that span.
Forget winning 3 titles in a row. No other league has even produced undisputed back-to-back national champions since Nebraska won it all in 1994 and 1995.
So the haters pounce when the opportunity presents itself.
And believe me, the SEC lightweights presented the opportunity. These first 4 games might as well have been the plot for "Good grief, the Bad and the Ugly."
But the show's just getting started, folks. The trailers are almost over.
The New Year's 6 bowls will be here soon enough, and the SEC heavyweights will enter the arena.
Course correction is coming.
And so is the confetti.
Get that tweet ready.