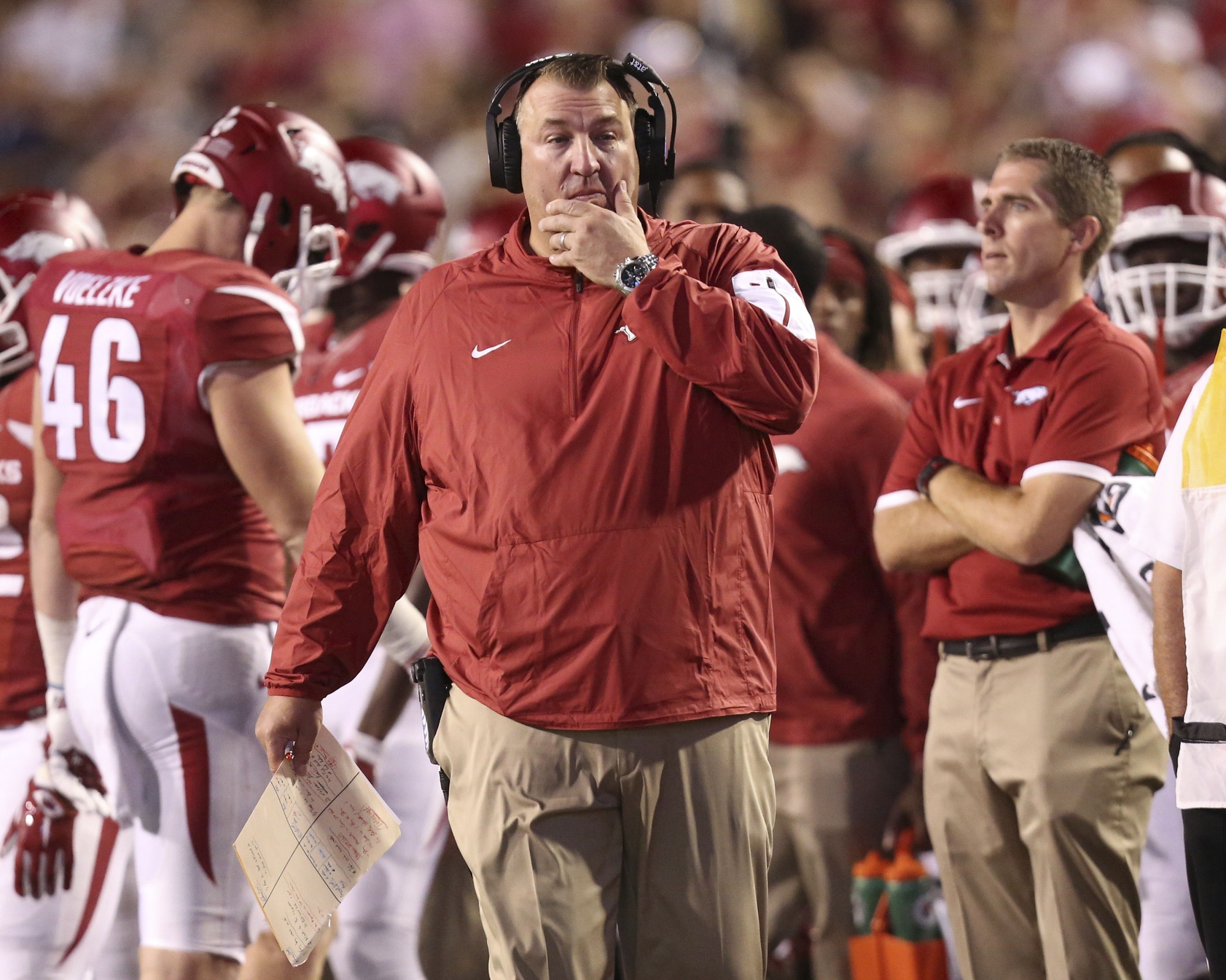 SEC
Should Greg Sankey be so dismissive of Bret Bielema's 'awesome' idea?
When the Big Ten and Pac-12 announced in July 2012 that they couldn't put the finishing touches on a scheduling partnership that they had agreed upon, let's just say bedlam didn't ensue.
The two hopeful conferences announced plans for a "strategic collaboration" in December 2011, and the sound of the resulting pin drop was drowned out by the stake being emphatically thrown into the ground by the SEC, which had already won its sixth consecutive national championship.
Yes, that was already decided because Alabama and LSU were slated to play in an all-SEC national title game 12 days later.
Compare that to the national chatter that Arkansas coach Bret Bielema has sparked with his idea for an SEC vs. Big Ten or ACC Challenge, something he brought up again during the SEC Spring Meetings in Destin, Fla., this week.
That's because people want to see the champ, not the undercard. People want to see how the best conference in college football stacks up to the rest of those in the country playing catch-up.
Bielema, the former Wisconsin head coach, clearly wants to break through borders created by complex college football scheduling.
"I thought it was just so cool to see crossover games at the beginning of the year," Bielema said. "… Let the commissioners come together and decide who's playing them or an outside source (ESPN). Have the Big Ten and the SEC go together on two different weekends, seven teams … It would be an awesome thing for everybody involved."
Spoken like a true modern day boxing manager who shuts down any possibility of a good fight, SEC commissioner Greg Sankey countered Bielema's enthusiastic hopes with a straight-faced no.
"We generally call those bowl games," Sankey said, "but I appreciate the creative thought that's out there … The First Amendment is alive and well in Destin, Florida."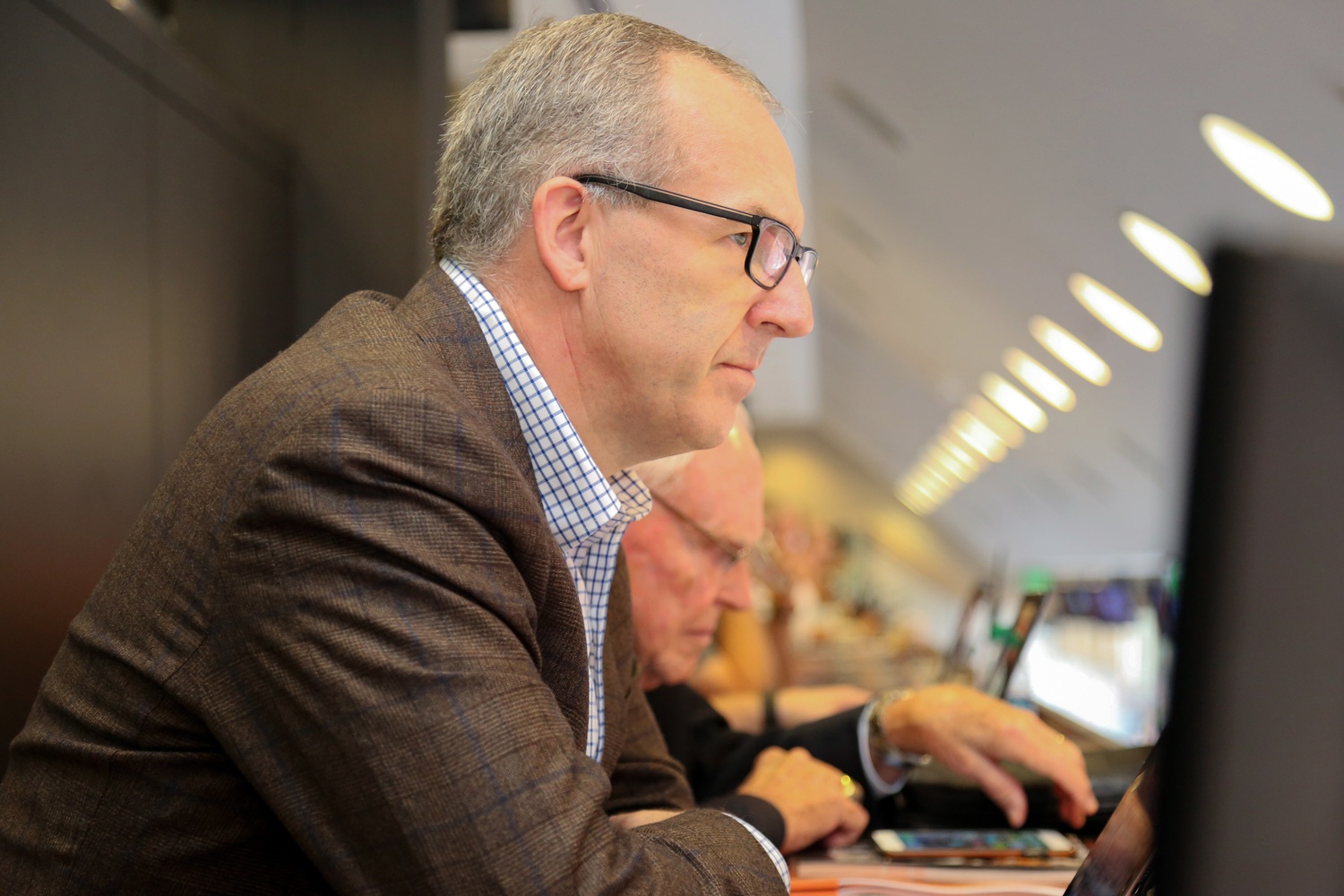 Oh, right. Bowl games. Those games where schools have to sometimes resort to full-page ads in newspapers to sell their ticket allotment. Those games where so many teams are just hoping to finish their seasons on a positive note.
Those games where players are battling final exams and other academic requirements at the same time they're preparing for their opponents in the country's most violent sport.
Sorry, but if Georgia can get 93,000 fans to its spring game but only get a little over 58,000 to its bowl game, that should show you the difference between a potential regular season game filled with playoff implications and a non-New Year's Six game.
Sure, the College Football Playoff gives us games pitting the best teams from the best conferences. I thought that more inter-conference matchups would be the biggest benefit we, the fans and media, would get from the CFP. Still, just two extra games only makes me want more of them.
There's already been increased pressure to get rid of cupcake games that Power 5 conferences have been feeding off, and like those that SEC teams will have in 2016 against the Blue Hose, Governors, Colonels, Hornets, Mocs and Red Wolves (can anyone guess the schools associated with those nicknames?).
I understand the need for one or two of those extra home games, especially when facing SEC competition. But is there really a need for three when there's more than 50 other potential Power 5 opponents to choose from that would prevent fans from skipping over the game with their remote as if they saw a Univision soap opera in their channel guide?
Everyone understands that a nine-game conference schedule is difficult for the SEC to manage logistically, especially with certain rivalries that the league wants to preserve.
And maybe playing another Power 5 conference team on a neutral site as part of the potential agreement isn't the answer since those would most likely have to see an increase in revenue to justify losing a home game. Yet I'm sure there's a home-and-home agreement the leagues could come to — maybe not with the same specific teams involved — that could remedy that.
An SEC vs. Big Ten Challenge over two Saturdays with 14 games as Bielema suggested in Destin is a little overzealous, but one game vs. Iowa to replace a yawner against Delaware State seems doable. The real challenge from there might be coming up with a way to make sure all the conferences are competing against the same number of Power 5 opponents.
Undoubtedly there would be organizational factors and contractual obligations that make a broad, conference vs. conference scheduling deal difficult to arrange.
However, there's just as little doubt that fans are much hungrier for it than the Big Ten vs. Pac-12 deal that never was, and bowl games don't satiate many fans who are craving what Bielema is.