SEC
Simulated BCS standings include 5 SEC teams in final top 25
The BCS system may be a thing of the past now that the College Football Playoff has taken over to help us decide a champion, but it is sometimes worth taking a look at how the old BCS computers would rank teams.
Now that the 2019 season is over and LSU has won the title, the final simulated BCS rankings have been released.
As you can see below, LSU would have been a unanimous No. 1, and 4 other SEC teams would have made the top 25:
Why not! Here's a post-season simulated ##BCS rankings, where LSU claims a unanimous No. 1 among all inputs pic.twitter.com/lqtojjEhog

— BCSKnowHow.com (@BCSKnowHow) January 16, 2020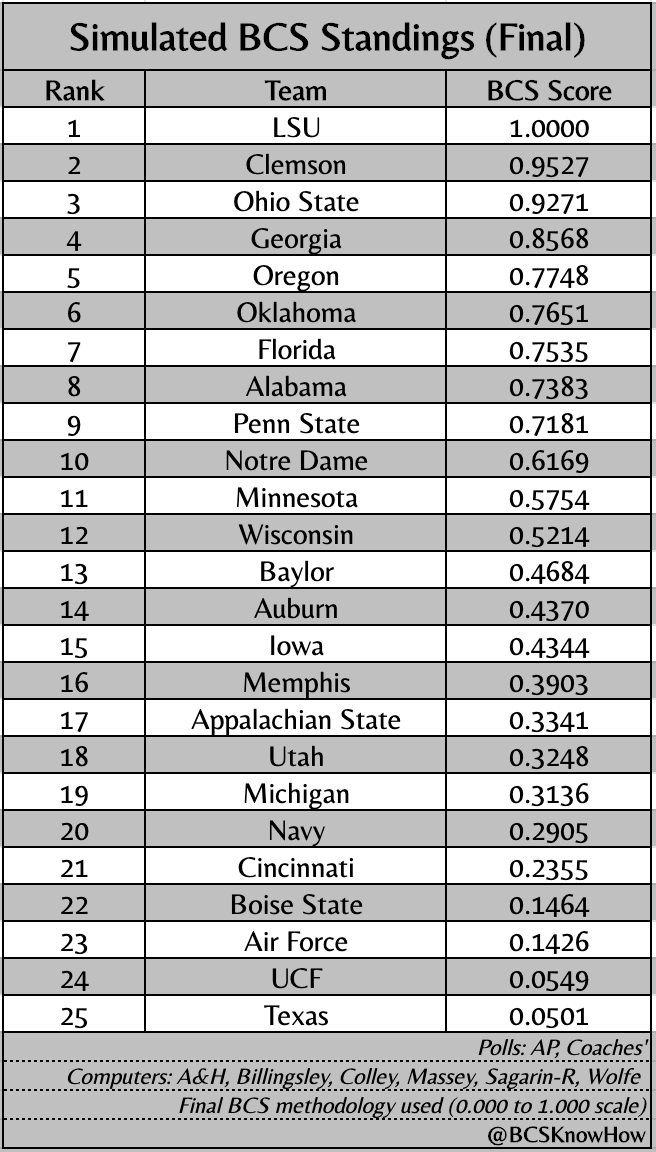 Auburn was the lowest ranked SEC team on that list, checking in at No. 14 after an Outback Bowl loss to Minnesota.
Having 5 teams in the top 15 is definitely a pretty solid finish for the SEC.