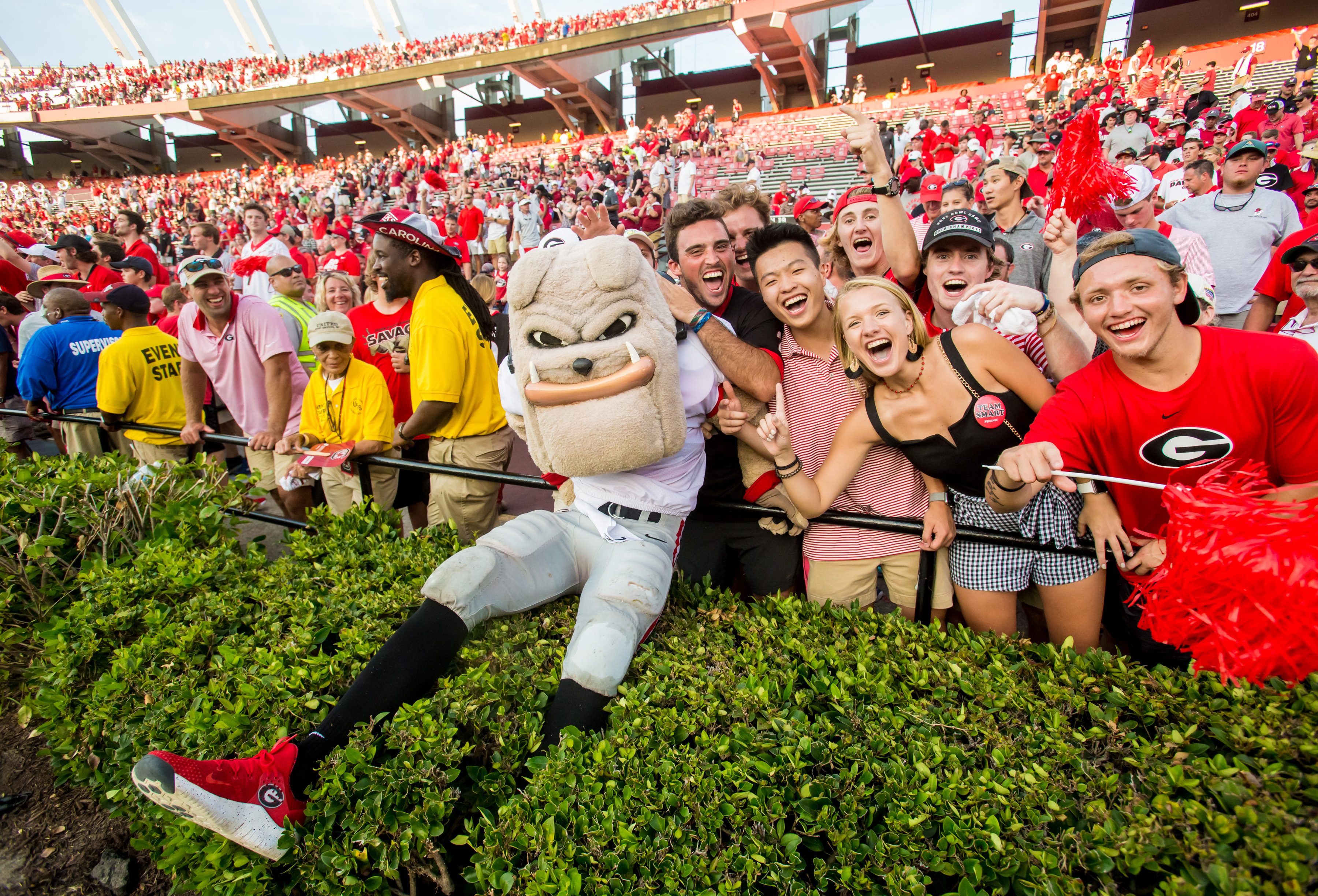 SEC
The state of every SEC fan base entering Week 3
Week 2 of the college football season saw a bit of a come down for some SEC teams, and a lot of schadenfreude for Tennessee fans who endured those fan bases mercilessly mocking them after the opening week. We saw a 31-year streak get snapped, a dominant performance on the road by UGA, and whatever the heck that was that happened to Arkansas.
Let's check in on each SEC school and see how the fan base is feeling heading into Week 3:
Alabama
Bama's season is setting up so nicely that the only real drama for fans is whether Jalen Hurts will play in garbage time, and what will happen on extra points. Surprising many, Hurts play some against Arkansas State. And not surprising many, they did miss some extra points. Look for this drama to play out well into the bowl season.
Arkansas
Week 2 was just more proof for Arkansas fans that there's never a good reason to cross the Mason-Dixon line, or travel west of Dallas. High elevation, cold weather, your football team blowing a fourth quarter lead to an 0-2 Mountain West team, why even bother? Razorbacks fans are gearing up for another tough G5 matchup this weekend before things slow down as they get into the SEC West portion of their schedule.
Auburn
Auburn fans are getting ready for a huge Week 3 showdown with LSU, which might actually be good now? It's a win-win for Tigers supporters this weekend though, because either they start the year 3-0 with two massive victories over ranked teams, or they lose and get to put all the blame on Gus again. They're more than comfortable with either option.
Florida
"Wow did you see FSU almost lose to Samford? How embarrassing! Everyone really needs to focus on that and not on anything else that might have happened late Saturday night. Can't think of anything else more interesting or noteworthy …." That's the sound of Gators fans digging deep to rationalize their loss to Kentucky.
Florida fans getting frustrated #sadSECfans #UFvsUK pic.twitter.com/0KlkECYtzJ

— SadSECfans (@sadSECfans) September 9, 2018
This week, the Gators play Colorado State, and fans can only hope the Rams don't bring with them the ghost of Jim McElwain, who is destined to an eternity of not developing quarterbacks.
Georgia
The Bulldogs play a cupcake team in Week 3, which is pretty disappointing for UGA fans who had to watch their team play another cupcake team last week as well. Georgia fans were trying hard at the start of the year to not get overly cocky about their ability to steamroll the rest of the SEC East this season, but after stomping South Carolina and watching Florida lose to Kentucky …. yeah that stops now.
Kentucky
Every Kentucky fan thought they were gonna somehow lose that game against Florida even after the final whistle blew and both teams ran into the locker room. Maybe they'll have to come back out and re-do that last play, or forfeit because of an ineligible player, something has to happen right? Now Kentucky fans are entering uncharted waters and have actual bragging rights, who knows what could happen next?
LSU
Tigers fans really want you to remember their opening night beat down of Miami and not the 7 second-half points they put up on Southeastern Louisiana. But it's way too late for realistic expectations now, the Tigers are 2-0 and have a quarterback who seems to know what a forward pass looks like. Unless you want a dangerous mixture of alcohol and gumbo thrown in your face, don't you dare tell LSU they're not for real.
Mississippi State
It was an incredible week for the Mississippi State fans who spent the offseason spreading the hot take of "it's a good thing Mullen is gone, Joe Moorhead will be much better." There's a lot to be happy about after their dominant victory over Kansas State, but honestly shouldn't you feel a little bit bad about going into a 78-year old man's house and beating him up on national television?
Missouri
Missouri fans are of course happy about another big win and a great performance by their high powered offense, but seeing Kansas win a game is certainly disappointing and stings more than it should. This week, they play Purdue, which could be an exciting preview of the Music City Bowl.
Ole Miss
If there is any fan base that feels like they can conjure the chaos spirits necessary to beat Alabama, it's Ole Miss. That's why they are spending the week leading up to Saturday watching the 2014 and 2015 games, the first 25 minutes of the 2016 game, and absolutely none of last year's game.
South Carolina
It might have been an embarrassing loss last week, but the good news is the Gamecocks won't have to watch their team play this week thanks to Florence. Although most South Carolina fans are far more comfortable with Jake Bentley throwing into hurricane force winds than into the Georgia secondary.
https://twitter.com/dixonbryce/status/1038568322042929154
Tennessee
Oh all those Gators fans thought it was soooooo funny when Tennessee was the only SEC team to lose on opening weekend. Who's laughing now?? To make it even better, the Volunteers crushed East Tennessee State last week, leaving no doubt who the best football team in the state is, east of Chattanooga.
Texas A&M
No fan base has ever turned a loss into a win more than A&M fans have after Clemson. By that standard, the Aggies should easily get five more wins and another five "wins" over the next 10 games.
Vanderbilt
Vandy fans are more than ready for their moment of glory this weekend against Notre Dame, although it will be tough playing a team that they can't use the academic standards excuse against.