SEC
ULM just introduced Terry Bowden with the worst graphic of 2020
Louisiana-Monroe officially announced the hiring of former Auburn, North Alabama, and Akron head coach Terry Bowden on Wednesday, and unknowingly prompted a hilarious social media thread in the process.
The Warhawks' official Twitter account put out this graphic on Wednesday, which looks like it was put together by an intern who had to do it because the social media person went home for the holidays.
Check it out in all its glory: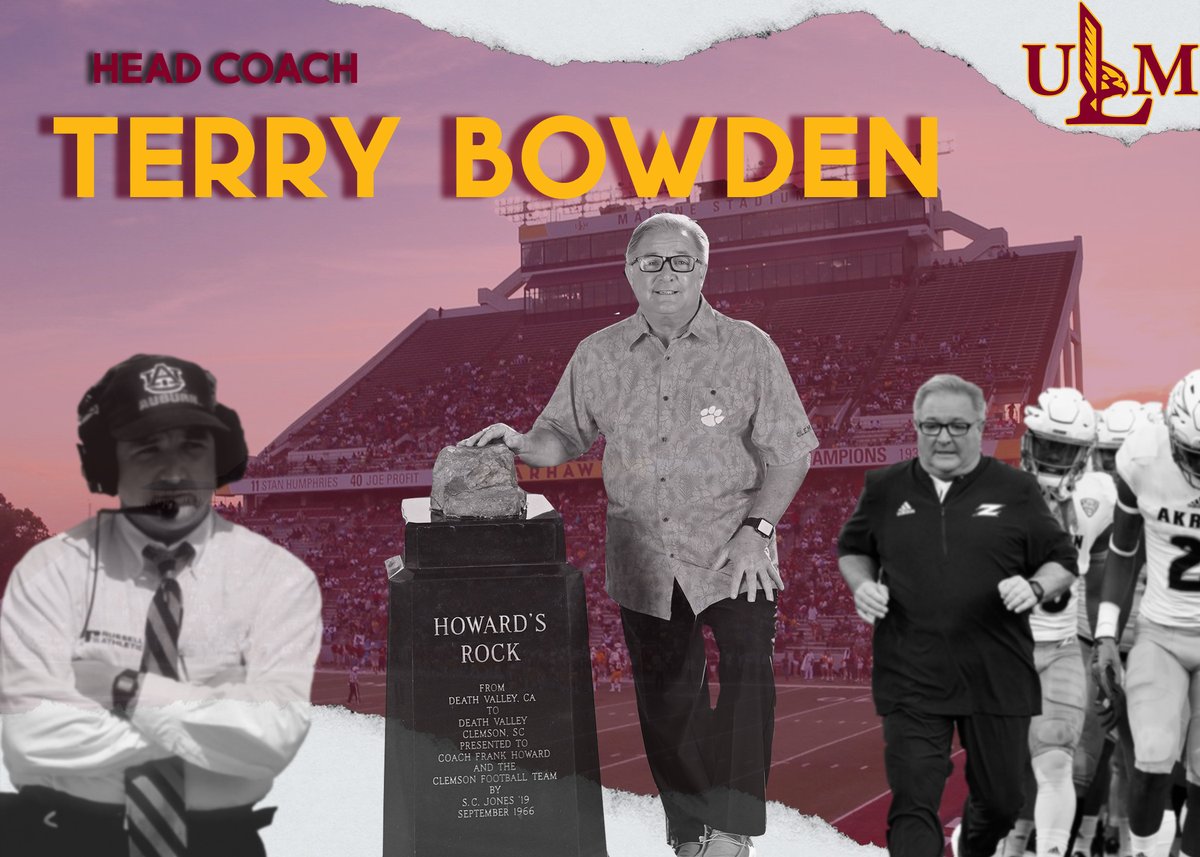 This may turn out to be a great hire for Louisiana-Monroe, but for right now, the Warhawks are getting eviscerated on social media in response to this graphic.
Honest to Gawd ULM I know you aren't the most prestigious university in the county but guaranty you've got dozens of students enrolled that would have done a better job. Even if you make the hire during the break you don't ask the 72 year old admin assistant to do the graphics.

— Fake Wally Hall (@FakeWallyHall) December 23, 2020
— Wade Chapman (@WadeChapmannn) December 23, 2020
Guys if you need someone to make you an edit im sure theres plenty of people willing to

— Texas A&M Insider (@TAMU_Insider) December 23, 2020
Started a time of 10 minutes and did my best. Here you go. pic.twitter.com/E8Xm3QV2ta

— #BarninHarsin (@BarningKnight) December 23, 2020
Sweet graphics lol

— Stephen Hundley (@shundleykw) December 23, 2020
Terrible terrible terrible….yall didnt wanna get better as a program huh…..this graphic shows. Yall ain't getting no recruits with this guy and graphic

— O'Neil (@ONeil04777193) December 23, 2020
With the exception of his seven-year run at Akron from 2012-2018, Bowden has been a success everywhere he has been, including a 47-17-1 record at Auburn from 1993-1998.
He may turn around a Louisiana-Monroe team that went 0-10 this season, but for right now the Warhawks are already 0-1 in 2021 with the creation of this graphic.