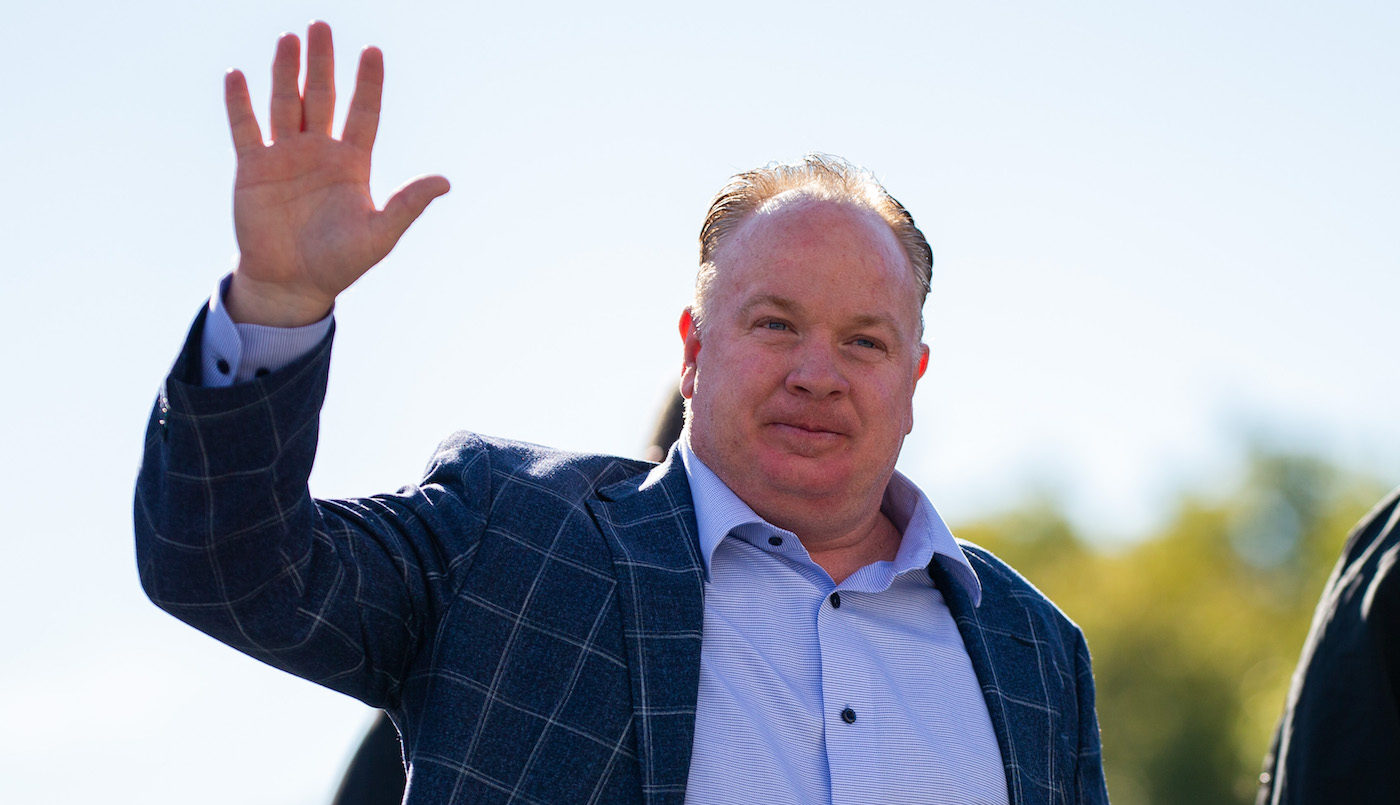 SEC
This wild cycle told us exactly why head coaches don't leave the SEC for other Power 5 jobs
For all we disagree about as college football fans, we can all come to a consensus on something — this coaching carousel has been as wild as they come.
We saw coaches leave blue-bloods for 9-figure deals elsewhere, respected Power 5 coaches resign and Power 5 coaches get 8 figures not to work.
It's chaos. As of Monday, 22% of Power 5 programs will have new coaches in 2022.
But the more things change, the more they stay the same.
In the Playoff era, no SEC head coach has left the conference for another Power 5 head coaching job. The last SEC head coach to leave the conference for another job was James Franklin, who left Vanderbilt for Penn State after the 2013 season. Needless to say, it was a legitimate upgrade. Other than that, Lane Kiffin leaving Tennessee for USC after the 2009 season was the only other instance in the past 12 years that we watched an SEC head coach leave the league for another Power 5 conference vacancy.
Meanwhile, Oregon has had 2 head coaches leave for jobs in the Sunshine State in the past 4 years.
The fact that the SEC held onto that streak throughout this coaching search is telling. No other conference has a streak that long (the ACC's goes back to Jimbo Fisher getting poached in 2017 and the Big Ten's goes back to Gary Andersen getting poached in 2014).
It's not like there weren't opportunities this cycle for the SEC, too.
Shane Beamer, Mark Stoops and Josh Heupel were all potential candidates at Oklahoma. Kiffin was linked to the Miami opening. Which one left the SEC? None. South Carolina, Kentucky, Ole Miss and Tennessee all retained their coaches. Three of those programs wouldn't exactly be considered blue-bloods and Tennessee hasn't been called that in the 21st century.
So why is that the case? You could point to a few things.
It's not like the league lacks coaching turnover. Again, 10 SEC programs made a change in the past 2 years. But what did those coaches get? Buyouts. Half of them got 8-figure buyouts (that's not including Jeremy Pruitt's owed $12.6 million after he was fired with cause). In the SEC, you either succeed and get extended, or you get fired and paid to go away.
There is no "over-the-top" offer. If you're good enough in the SEC, you get paid to stay. Not leave.
Even at Ole Miss, where state employees can't have contracts longer than 4 years, Kiffin got a new deal worth north of $7 million annually:
Details of Lane Kiffin's new contract, per @SINow sources:
– starting salary of $7.25M, escalates by $100K each year ($7.55M in final year 2025).
– support staff salary pool to reach a minimum of $3.5M
– Kiffin can get as much as a $200K bonus if at least 40K season tickets sold

— Ross Dellenger (@RossDellenger) December 6, 2021
Stoops is another great example of that "paid to stay" premise. Even at a place that hadn't had a winning conference record since the Jimmy Carter administration prior to his arrival, Stoops is now getting paid like a top-tier coach. He is just that, in my book. Stoops' deal will continue to have a clause in it that states he gets another year added to the end of it every time he wins 7 games.
That happens because more times than not in the SEC, an athletic director recognizes the value that a quality football program brings to the university (that's also why the buyouts are so high now). Even at a basketball-crazed school like Kentucky, Stoops has a boss (Kentucky AD Mitch Barnhart) who does everything in his power to keep him from leaving. When Stoops' extension was announced, he said "Mitch and I came to an agreement a week or two ago and shook hands on it Saturday afternoon. This process is a compliment to our relationship."
It also helps when the SEC's TV relationship is so solid (and lucrative). It's not a coincidence that the SEC hasn't had a head coach get poached by another Power 5 conference during the SEC Network's entire lifespan, which dates to 2014. In the first year that the network was launched, SEC schools earned $31.2 million apiece in revenue distributions. That was a total of $455 million, which was a staggering increase from $309.6 million in total revenue the year before that.
In 2019-20, SEC schools each received a revenue distribution of $45.5 million. Here was the breakdown of total revenue distribution by Power 5 conference in 2020 (via USA Today):
Big Ten — $768.9 million
SEC — $728.9 million
Pac-12 — $533.8 million
ACC — $496.7 million
Big 12 — $409.2 million
It's not a coincidence that the Big Ten also withstood this wild coaching carousel and avoided having anyone get poached. The Big Ten's streak dates back to the end of the 2014 season when Gary Andersen surprisingly left Wisconsin for Oregon State. The longest other streak is the ACC, which had Jimbo Fisher get poached by Texas A&M at the end of the 2017 season. He had 75 million guaranteed reasons to leave for the SEC, even though it meant joining the toughest division in the country.
That revenue distribution money impacts coaching moves. Why? Schools can use that money to improve facilities. That puts less stress on getting that money from boosters. Instead, boosters can allocate their funds to paying a coach's salary (or buyout).
That all seems like a long-winded way of saying that it just means more, but it does. It's simple. It's money. That streak won't last forever. But then again, in the last decade, Vandy is the only SEC program to get its head coach poached by another league. Maybe we will see this streak continue for another decade or so, especially when the SEC's TV package shifts from CBS to ESPN in 2024.
This coaching carousel has been pretty wild, though. I should probably hop on Twitter and make sure this column didn't get cold-taked before it was even published.
**Checks Twitter … **
Nope. We're good.
My advice? Don't hold your breath on that changing anytime soon.