SEC
Top 10 players in SEC at midpoint of 2016 season
Every team in the SEC has played at least six games by now, which means we've comfortably reached the midpoint of the season.
The division races have proven to be rather predictable. Alabama was clearly the best team in the West and continues to be. Even coming off back-to-back losses, Tennessee remains a solid bet to win the East.
However, the individual performances we've witnessed have differed greatly with what we saw in our crystal balls back at Media Days. The running back position in particular, which was supposed to be loaded, looks nothing like what we expected. Leonard Fournette, Nick Chubb, Jalen Hurd — they've all disappointed to some degree.
But with every disappoinment comes a pleasant surprise or two, as new stars have emerged over the course of the campaign. Some we could see coming. Others, though, were off the radar completely not too long ago.
In alphabetical order, here are my Top 10 players in the conference halfway through the schedule. Debate as you see fit.
The Top 10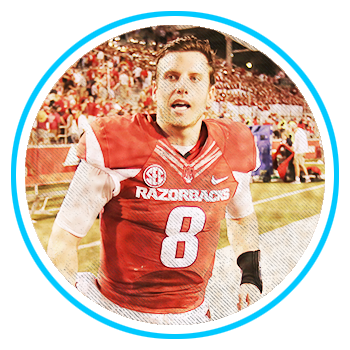 Arkansas QB Austin Allen
Many assumed that the Razorbacks would be downgrading with the switch from big brother Brandon Allen to little brother Austin Allen under center.
Nevertheless, the younger Allen is arguably the best quarterback in the league with a touchdown-to-interception ratio of 18-to-6. He's perhaps the biggest reason why the Hogs are 5-2 and one of the toughest outs in the West.
Speaking of tough, Allen has been bruised and battered playing behind an inconsistent offensive line. He keeps coming back for more, though.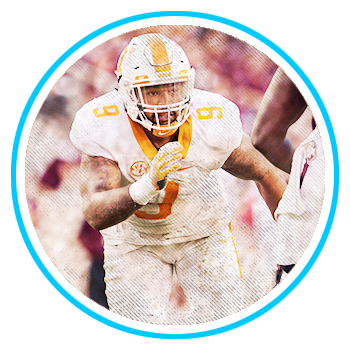 Tennessee DE Derek Barnett
The Volunteers keep dropping likes flies on the defensive side of the ball, making Barnett's 2016 all the more impressive.He's tied for second in the SEC with 6.0 sacks and in second all by his lonesome with 11.5 tackles for loss. While he got off to a bit of a slow start, Barnett recorded at least one sack against Florida, Georgia, Texas A&M and Alabama.
At times this season, Barnett has been positively unblockable and looks like a potential Top 10 draft pick this spring.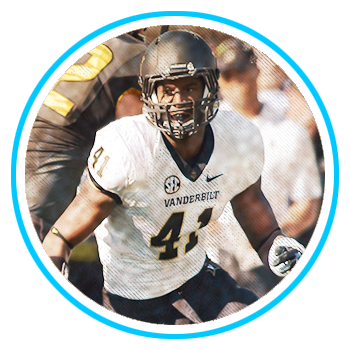 Vanderbilt LB Zach Cunningham
Even if the Commodores are nothing short of dreadful offensively, they have one of the best defenses in the conference.At the center of said defense is Cunningham, who leads the league in tackles (81) and tackles for loss (13.0) by a wide margin. He was instrumental in Vandy's upset of Georgia last Saturday and made the game-saving stop.
He's not just racking up stats on a bad team, either. Cunningham could be even more dominant if his supporting cast was upgraded.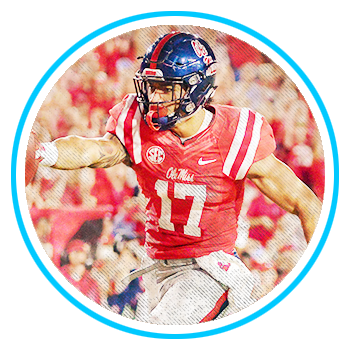 Ole Miss TE Evan Engram
Leading the SEC with 590 receiving yards, Engram is triple-digits clear of the No. 2 man, Texas A&M receiver Josh Reynolds.On a Rebels team loaded with physically dominant targets out wide, quarterback Chad Kelly trusts Engram most of all between the hash marks. Averaging an even 16 yards per catch, he's essentially a wideout playing tight end.
He might not play the position traditionally, as he doesn't put his hand in the dirt very often, but he's a mismatch for any linebacker or safety.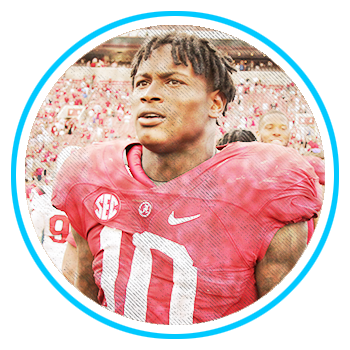 Alabama LB Reuben Foster
On a defense overflowing with punishing tacklers, Foster is the biggest hitter of the bunch. You can feel his collisions in the press box.
Crimson Tide defenders don't usually rack up eye-popping statistics, as there are so many standouts on the field at the same time, but Foster is the squad's top tackler. So many of them have been of the bone-crushing variety, too.
To the surprise of nobody, 'Bama leads the country in rushing defense. Foster's blend of production and intimidation can be scary.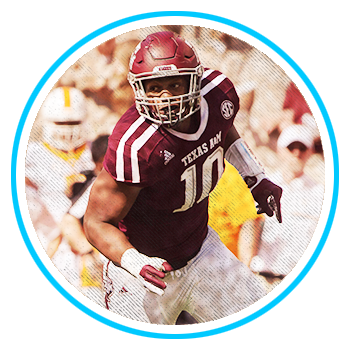 Texas A&M DE Daeshon Hall
Myles Garrett got most of the preseason accolades in College Station, and deservedly so, but Hall has been a force himself.Even if Garrett has 4.0 sacks to Hall's 3.5, Hall has been the more steady down-to-down stopper with 9.0 tackles for loss to Garrett's 6.0. More consistent than he was in 2015, Hall has at least half a tackle for loss in all six games.
The Aggies are surrendering 54.4 fewer yards rushing per game this season than a year ago, thanks in part to Hall's presence up front.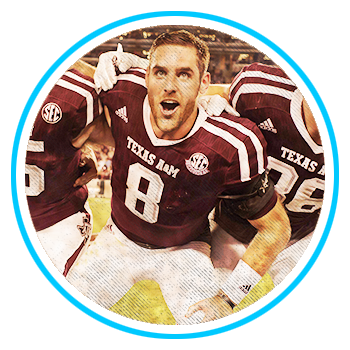 Texas A&M QB Trevor Knight
In terms of passer efficiency rating, Knight is only No. 9 in the conference, one spot behind Kentucky's Stephen Johnson.That being said, Knight's game isn't about numbers. It's about wins. The Aggies are 6-0, and they simply wouldn't be without him. The Oklahoma transfer sealed both of their two overtime wins with clutch TD runs.
His leadership and selflessness have been welcome additions for A&M. Nobody misses Kyle Allen or Kyler Murray, that's for sure.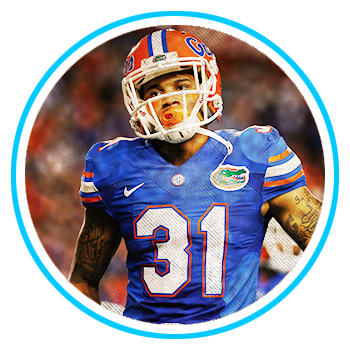 Florida CB Teez Tabor
The outspoken Tabor has already tallied a league-leading 4 interceptions, which equals his total from last season.That's particularly notable since he no longer plays opposite Vernon Hargreaves, who was a first-rounder last April. Tabor isn't seeing nearly as many throws his direction, yet he's still getting his hands on the football.
He has picked off a pass in each of the past three games, including one last Saturday agains Missouri he returned 39 yards for a score.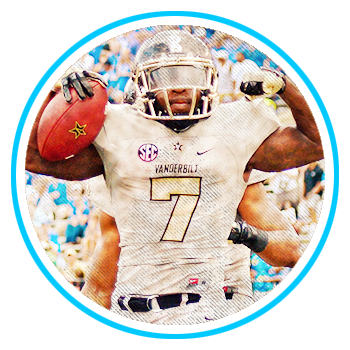 Vanderbilt RB Ralph Webb
Despite the fact that Kyle Shurmur and Co. are dead last in the SEC throwing the ball, Webb still moves the chains for the 'Dores.He's second in the conference with 730 yards rushing, plus he's tied for first at the running back position with 6 touchdowns runs. Webb is also averaging 22.1 attempts per game on the ground, which leads the league.
Everybody in the building knows he's going to get the ball. As a result, Webb has earned every yard he's gained so far this year.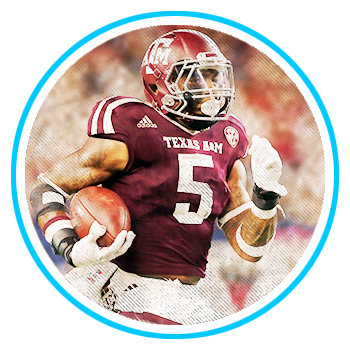 Texas A&M RB Trayveon Williams
Tra Carson was a productive ball carrier for the Aggies in 2015, running for 1,165 yards and averaging 4.8 yards per attempt.But he lacked a certain explosiveness to his skill set, and that's what Williams has brought to the A&M backfield. The freshman leads the SEC with 117.3 yards rushing per game, plus his yards-per-carry average of 8.6 is jaw-dropping.
This was the No. 8 rushing offense in the conference a year ago. Now, it's No. 1. Williams is the definition of a home-run threat.
MISSING THE CUT
Texas A&M S Justin Evans
Pass rushers Garrett and Hall get most of the attention, and for good reason, but Evans is part of a dynamite safety duo in College Station alongside Armani Watts. He leads the team with 48 tackles and 3 interceptions.Evans is also a key contributor on special teams, averaging 24.4 yards on kick returns and blocking a field goal against Prairie View.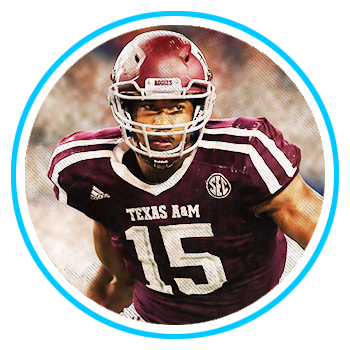 Texas A&M DE Myles Garrett
While Garrett remains a physical freak along the defensive line and a possible No. 1-overall pick in the NFL Draft, he's been slowed down to some degree due to injury. He was limited to third-down duty in Week 6 against the Volunteers.Still, he's performed best facing premier competition. His 4.0 sacks have come against UCLA, Auburn and Tennessee.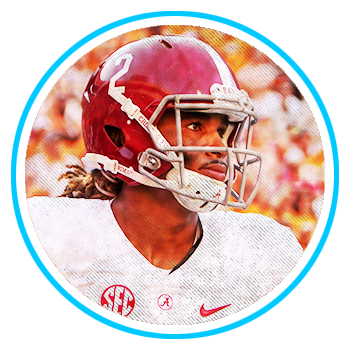 Alabama QB Jalen Hurts
Originally rotating with Blake Barnett, Hurts quickly proved to be the superior quarterback by leaps and bounds. As a true freshman, he has emerged as the Crimson Tide's leader offensively and plays with incredible poise.The ultimate dual threat, Hurts has thrown for 9 TDs and run for 8 more. Also, in only three of seven games has he been intercepted.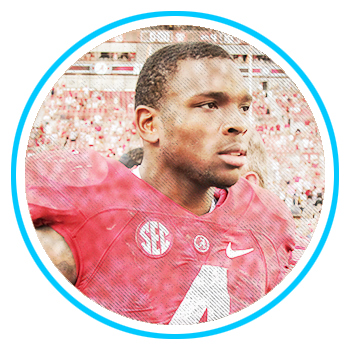 Alabama S Eddie Jackson
The Crimson Tide likely have four future NFL players in their starting secondary, but Jackson is the big-play artist. While he's only picked off one pass to this point, he returned it 55 yards for a touchdown in electrifying fashion.As a special-teams contributor, Jackson is one of only two players nationally to return two punts for a TD this season.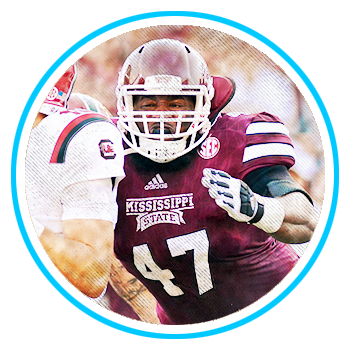 Mississippi State DT A.J. Jefferson
The Bulldogs are having a rough 2016 in the wake of Dak Prescott's departure, but Jefferson has been a bright spot in Starkville. Maybe the best defensive tackle in the league, he ranks first at his position with 10.0 tackles for loss.In three of seven games this season, Jefferson has registered multiple stops behind the line of scrimmage.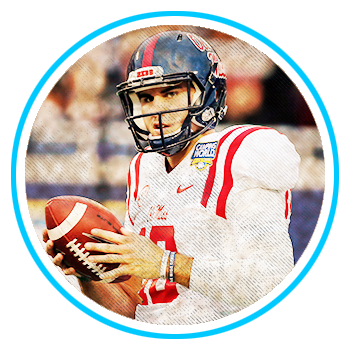 Ole Miss QB Chad Kelly
At times this year, Kelly has lit up a few of the elite teams in the country. He shredded then-No. 4 Florida State for a half. He did the same to No. 1 Alabama. But with a 3-3 record, the Rebels are irrelevant in the West.As is usually the case, quarterbacks get too much credit for wins and too much blame for losses. Kelly has made a few crucial mistakes, though.
LSU DE Arden Key
One of the most feared pass rushers in the SEC, Key is the conference's leader with 7.0 sacks. He's greatly responsible for a Tigers defense that is actually playing as a team this year, not just a collection of blue-chip recruits.However, Key needs to do more than sack the quarterback. Aside from sacks, he's only been credited with half a tackle for loss.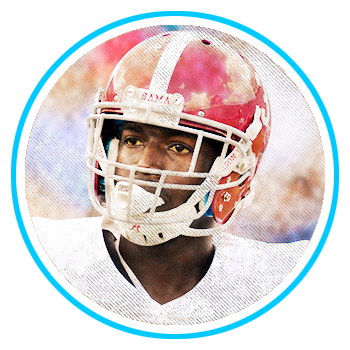 Alabama WR Calvin Ridley
Ridley's fabulous freshman campaign in 2015 was no fluke, as he's second in the league with 39 catches and third with 477 yards receiving. Because he commands so much attention, ArDarius Stewart is also putting up big numbers.Due to Hurts and Co. having so much success with read-option runs, Ridley just hasn't been targeted as often as he might be in another offense.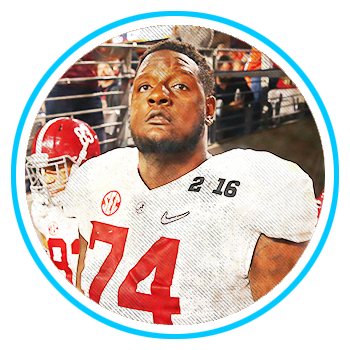 Alabama OT Cam Robinson
Billed as the SEC's best offensive lineman coming into the season, Robinson hasn't disappointed. The Crimson Tide are becoming more of a spread-based scheme by the week, and he's adjusted just fine at his left tackle position.That being said, he struggled at times with Barnett in Week 7. His matchup with Garrett on Saturday will be must-see-TV.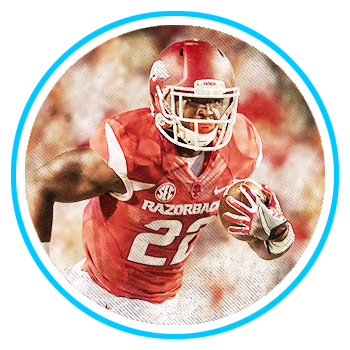 Arkansas RB Rawleigh Williams III
Coming back from a scary injury that ended his 2015 prematurely, Williams is presently the SEC's leading rusher with 785 yards. With a career-high 180 yards on 27 carries last week, his yards-per-carry average is up to 5.6.If Williams can continue to run the ball as well as he has lately, Allen and the passing game can continue to flourish.