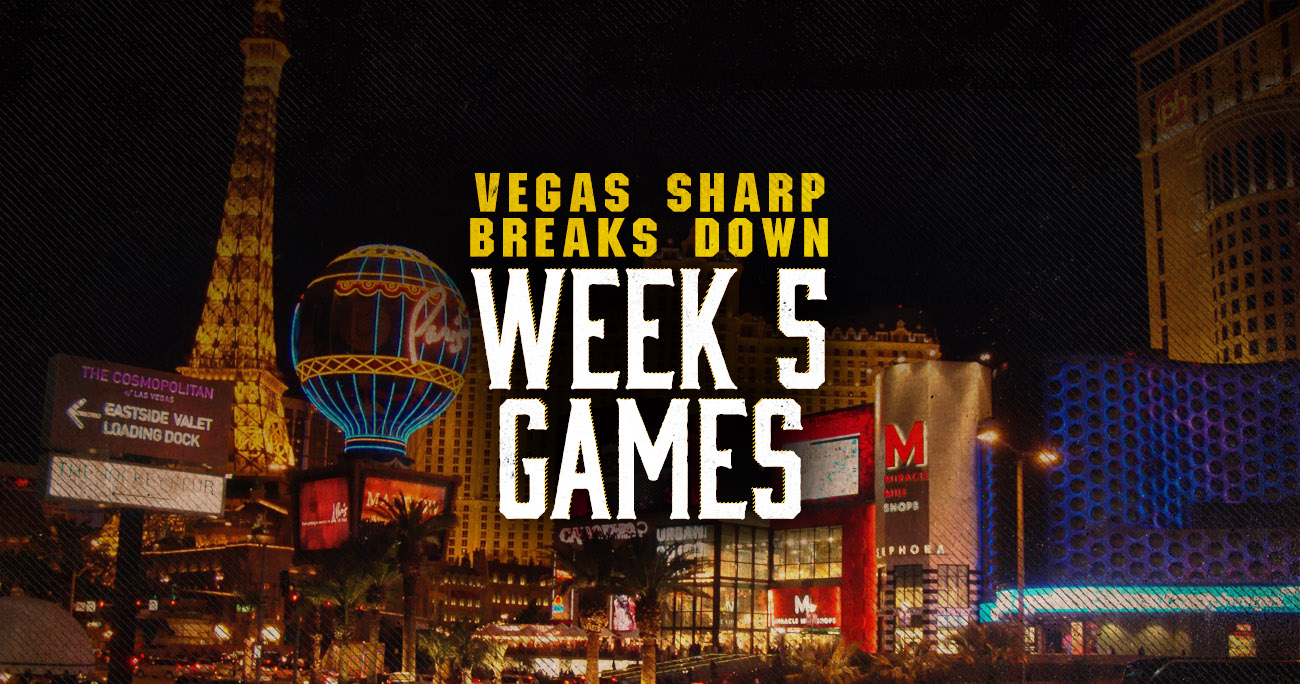 SEC
Vegas sharp breaks down Week 5 SEC games
SEC football resumes Saturday at noon ET as Missouri hosts South Carolina. There are a total of nine games with at least one conference member on the day.
Brian Edwards, a long-time Las Vegas handicapper with an emphasis on SEC football, will provide his thoughts and insights on the line moves throughout the 2015 season. Edwards, a University of Florida graduate, is a weekly radio guest in Las Vegas, Omaha and Memphis and makes regular appearances on Chad Millman's betting podcast on ESPN.com.
You can check out his work on Twitter or on his website, BrianEdwardsSports.com.
South Carolina at Missouri
Kickoff: Noon ET
Friday Line: Missouri -3 (opened -4)
Over/Under: 41.5 (opened 42)
Public: 56 percent Tigers
Analysis: "I think Maty Mauk's suspension is worth at least 2, maybe 2.5 points. Lorenzo Nunez got a start under his belt, but this is his first road start. I usually go against a freshman making his first career road start, but in this situation there's a true freshman on the other side as well… Russell Hansbrough hasn't been the player we've been accustomed to the last couple years since he sprained his ankle and I'm not sure how healthy he is. There's a lot of question marks about both teams, and for those reasons it's a no-play for me."
The Play: Pass.
Alabama at Georgia
Kickoff: 3:30 p.m. ET
Friday Line: Georgia -1.5 (opened -2)
Over/Under: 51 (opened 54.5)
Public: 65 percent Crimson Tide
Analysis: "Alabama has not been an underdog since the 2009 SEC Championship Game. Obviously Georgia has the home-field advantage. Through four games, they've got a quarterback advantage. Greyson Lambert has played beyond anyone's expectations, sort of like Blake Sims for Alabama last year. Lambert is just playing outstanding. Seven touchdowns without an interception. Those are the same numbers Dak Prescott has.
"I give an edge in quarterbacks and being at home to Georgia, but I give Nick Saban a coaching advantage. I don't know what we've seen Alabama in such a desperate scenario so early in the season (except for after the Ole Miss loss last year). My eye test wants to say Georgia's the play, but going against Saban scares me. I've got a lot of respect for that guy and Mark Richt has had a propensity to come up short in the big games."
The Play: Lean to Georgia.
San Jose State at Auburn
Kickoff: 4 p.m. ET
Friday Line: Auburn -20.5 (opened -19.5)
Over/Under: 56 (opened 56)
Public: 66 percent Tigers
Analysis: "I like San Jose State here. They've got an outstanding veteran offensive coordinator Al Borges, who was with Auburn at one point and also has been with Michigan. He's got a quarterback in Joe Gray who's off a career performance. He completed 20 of 23 for 252 yards, three touchdowns and no interceptions in last week's 49-23 win over Fresno State. The running back Tyler Ervin ran 42 times for 300 yards and three touchdowns last week. He's averaging 6.7 yards per carry.
"You look at Auburn and their anemic offense laying a big number like this, I've got to go with the Spartans. Auburn got 31 against Louisville, their season high, but they had a scoop-and-score as well as an interception to set up a short scoring drive. Auburn scored 27 against Jacksonville State, but that's not what it appears. They had 13 points 59 minutes deep. They've scored 21 and 9 in the last two weeks. That's a team that laying a huge number I'll go against.
"I like the coaching staff. I've always liked Gus Malzahn and I've always liked Will Muschamp, but this team seems in utter disarray. That's a team I want to go against when I can catch a big number."
The Play: San Jose State.
Eastern Michigan at LSU
Kickoff: 7 p.m. ET
Friday Line: LSU -45.5 (opened -44.5)
Over/Under: 60 (opened 58.5)
Public: 50 percent Tigers
Analysis: "LSU never got any separation from Syracuse last week, so the team had to play Leonard Fournette. I think LSU will get separation here, and Fournette should be able to get his numbers with 12 to 15 carries. I think he'll get 200 yards. Eastern Michigan has one of the worst run defenses in the country.
"LSU looked so sloppy in the first half last week and I'm not going to lay 45 points, but by the same token, I'm not going to get involved on an Eastern Michigan team that's going to be clearly outmatched."
The Play: Pass.
Ole Miss at Florida
Kickoff: 7 p.m. ET
Friday Line: Ole Miss -7 (opened -7)
Over/Under: 51 (opened 51.5)
Public: 77 percent Rebels
Analysis: "It's going to be a complete mismatch, Ole Miss' defensive line against Florida's offensive line. I think Jim McElwain and offensive coordinator Doug Nussmeier have done a pretty good job of masking the O-line issues with some pretty sly play-calling. Will Grier's confidence has got to be growing.
"I've got too many questions about the Gators. And let's be serious here, they got a lot of good fortune with Butch Jones just being a complete knucklehead last week. I'm going to pass. Too many question marks for the Gators. I do get the sense that they're going to be right there in the game. But it can be a close game the whole way, Ole Miss is up by three, the Rebels score a touchdown late and they win by 10. So I'm going to stay away from it."
The Play: Pass.
Arkansas at Tennessee
Kickoff: 7 p.m. ET
Friday Line: Tennessee -7 (opened -6)
Over/Under: 54.5 (opened 56)
Public: 57 percent Vols
Analysis: "The way Butch Jones tried to explain not going for two up 12 points in the fourth quarter was just pathetic. It's OK to make mistakes. Just own it. He still hasn't owned it all week, and that's a shame. Not going for two there is completely unexplainable. Also, with I believe 1:26 left at their own 32 and two time outs, they only got four plays off. That's just incompetent.
"It was a knucklehead decision to use the timeout when Florida was lined up for a 42-yard field goal with a kicker that never attempted a field goal in his whole career. Then the Gators decided to go for it, and they get it and they go score. Every small decision he made was the wrong decision. The two-minute offense was a joke. It was as if Tennessee was running a four-minute offense to use clock instead of trying to be quick.
"It's tough to get a read on both of these teams because both had such high expectations and they're both wounded. I think the losses to Toledo and Texas Tech aren't looking nearly as bad as they seemed at the time. And I thought Arkansas got back to controlling time of possession and running the ball effectively last week. Brandon Allen has become a really solid quarterback. I just think Arkansas has got a better vibe and they reinvigorated themselves in terms of confidence.
"I think Tennessee is still hung over after losing to Florida the way they did, not just this year but last year and now 11 in a row, coupled with the Oklahoma loss — not that either team is in a great place emotionally, but I think Arkansas is in a better place and I like them."
The Play: Arkansas.
Vanderbilt at Middle Tennessee State
Kickoff: 7 p.m. ET
Friday Line: Middle Tennessee State -2.5 (opened -1)
Over/Under: 48 (opened 50)
Public: 63 percent Commodores
Analysis: "If you're watching every play of Vanderbilt's season this year, this team is vastly improved. Derek Mason has the defense playing well. They got the ball in the red zone down 20-16 at Ole Miss in the fourth quarter with a legitimate chance to win. Vandy is now 4-1 against the spread as a road underdog under Mason in his brief tenure.
"I made the Commodores 6-point favorites here. I like them to win outright. Johnny McCrary is getting better every single game. I think the way they limited Ole Miss' offense and created turnovers — and you go back to the Georgia game when the defense really only gave up 17, and they held Western Kentucky to 14. Brandon Doughty's second in the nation in passing yards. That defense is playing very well.
"For anyone not familiar with Tennessee geography, Murfreesboro's only a 30-minute drive from Nashville, so I don't know that you think of it as a true road game."
The Play: Vanderbilt.
Mississippi State at Texas A&M
Kickoff: 7:30 p.m. ET
Friday Line: Texas A&M -5.5 (opened -7)
Over/Under: 62.5 (opened 62)
Public: 57 percent Bulldogs
Analysis: "I was not high on Mississippi State coming into the season. They've been a lot better than I expected them to be. Regardless of whatever Auburn's going through, if you go on the road at night at Auburn and get a big victory, that's good stuff. We know how LSU is playing, and Mississippi State nearly rallied to beat them. I think MSU is playing good football. They've obviously got one of the best quarterbacks in the country. Dak Prescott is playing too good of football for me to go against him and his team.
"I made the total 53.5, so I slightly lean to the under. I'm just a little scared of Prescott and Christian Kirk making big plays, but with Texas A&M's defense playing better, I don't know if they're going to have many more totals this high. I downgrade A&M's offense in my mind because they only scored 21 points in regulation against Arkansas, and I don't think the Razorbacks are world-beaters."
The Play: Lean toward the under.
Eastern Kentucky at Kentucky
Kickoff: 7:30 p.m. ET
Friday Line: Kentucky -31.5 (opened off)
Over/Under: 55 (opened off)
Public: N/A
Analysis: "Mark Stoops is doing a heck of a job. You've got a 2-1 record in SEC play. You're going to have nearly two weeks to get ready for Auburn at home, and right now I'd say they're going to improve to 3-1 in the SEC. They'll have a chance at Mississippi State. They'll have a chance at home against Tennessee.
"Kentucky will have a chance to go into November in the thick of things in the SEC, which I'm not sure that's ever happened since they went to divisions in 1992. If they go into the Nov. 7 game against Georgia in the conversation for the SEC East title, that's a huge thing for Stoops.
"This team's going to a bowl game. They're going to beat Charlotte. They'll have an excellent chance to beat Louisville. They'll have a chance to beat Vandy, although I'm not giving them that by any means, because I think Vandy's playing well."
The Play: Pass.