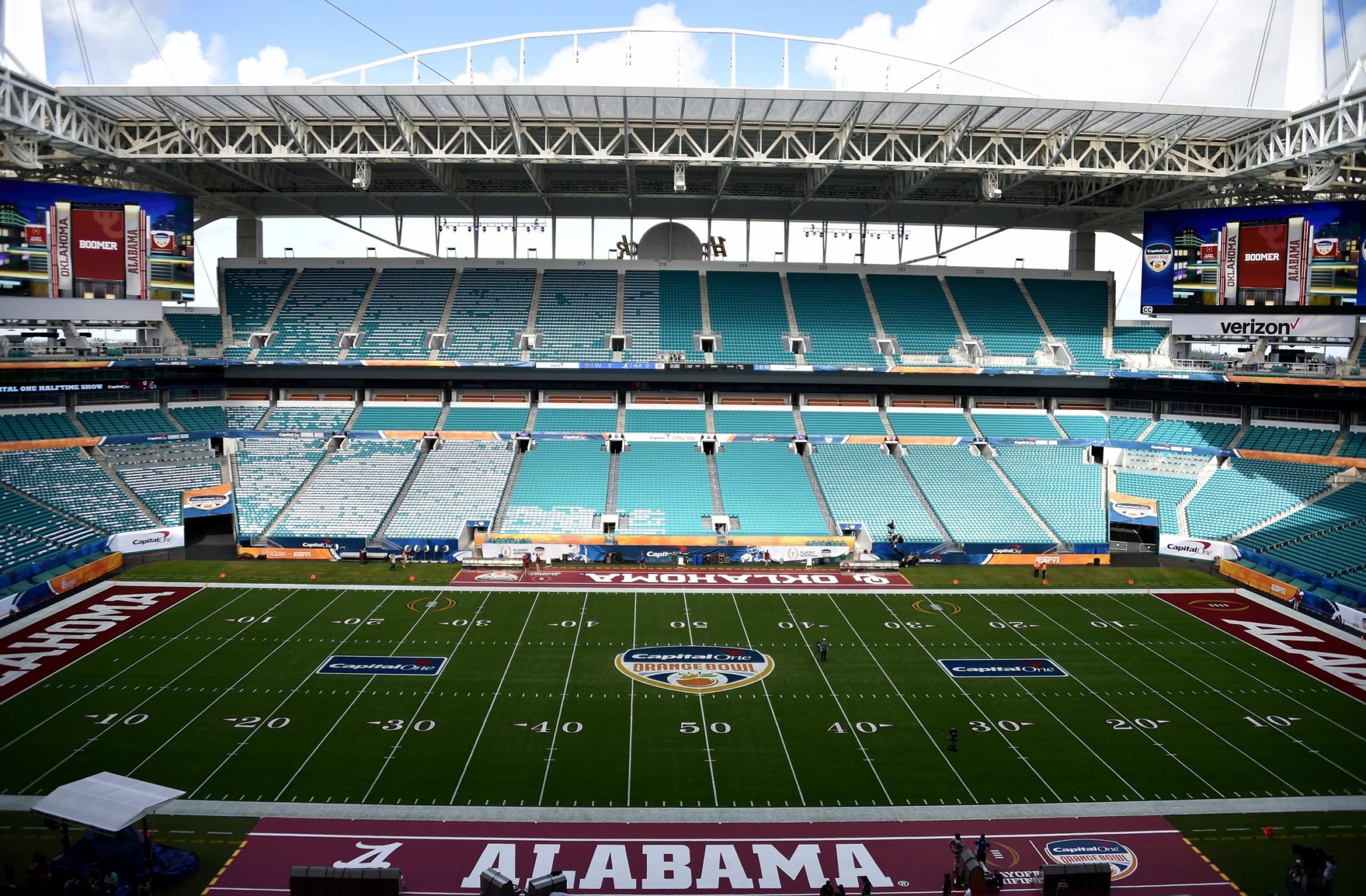 SEC
We all want to be there, but if no fans is the price we pay to have a 2020 season, so be it
The other day, I was texting with a buddy who's a Georgia fan. We had a conversation that I'm sure many of you have had with your friends the past couple of months. Here was the gist of it:
Him: What are your thoughts on college football coming back? Think we'll have a season?

Me: Honestly, I don't know. I think they'll find a way to get it done, but it's hard to imagine it looking anywhere close to a normal season.

Him: Yeah, that's what I'm thinking, too.

Me: A Saturday afternoon in Athens sounds pretty good right about now.

Him: That it does. Hopefully we're gonna be able to put this all behind us and have 14 Saturdays to tailgate this fall!

Me: Amen, man.
As great as Athens is, to be honest, a Saturday afternoon in any college town sounds pretty good right about now. But due to these current COVID-19 circumstances, I'm obviously not in any hurry to be packed like a sardine at The Grove. And even though stadiums like The Swamp are outdoors, going to a place with tens of thousands of people isn't an opportunity I'm jumping at just yet (anyone questioning that might have missed the story about the outbreak of coronavirus cases at the Bryant-Denny Stadium construction project).
Now, the debate rages on. Could we have college football without fans? And would that even be worth it?
If allowed, yes, it would absolutely be worth it. No fans at games would be a price worth paying to have a season.
I know. It's outdoors. It's hot. You want your college football exactly how you've had it for as long as you've carved out fall Saturdays for pigskin. I feel you. I do, too. As someone who attended 7 games across the SEC in the 2019 season, I developed an even stronger appreciation for the in-stadium experience.
But think about this. Two months ago, we got news that seemed devastating at the time. During a call with Vice President Mike Pence, College Football Playoff executive director Bill Hancock and 11 other important college football figures (the 10 FBS athletic directors and Notre Dame's AD) expressed that college football couldn't be played until "students are back in class." With universities across the country announcing that classes would be online-only through the summer, that certainly made it seem like the college football season would be entirely dependent on getting students back on campus.
Now, though, there's apparently some belief that we could still have college football games even if universities are online-only. The bigger hurdle, according to Power 5 athletic directors, will be the different state-by-state policies regarding large gatherings. Big 12 commissioner Bob Bowlsby said you could see an 80,000-capacity stadium go to 20,000 to accommodate for social distancing. Even that sounds ambitious, though.
What's good news if you're a college football fan is that places like Ohio State, which announced online-only classes through the summer semester, is reportedly bringing players back on campus on June 8 with heavy restrictions. That followed the news a couple of weeks ago that the Oregon governor Kate Brown advised that all events with large gatherings in the state should be canceled or at least modified. The Buckeyes are scheduled to travel to Oregon in Week 2.
So could that game be played without fans? It sounds like just the idea of that is still being figured out.
There is at least some opposition to that model. Notre Dame athletic director Jack Swarbrick told Sports Illustrated that he wouldn't be interested in a no-spectator model. That's interesting considering the Irish still stand to make $15 million with its current NBC contract.
UCF athletic director Danny White expressed the financial hit that could follow for a no-fans season. White suggested that $30 million was the spectator revenue expected:
#UCF AD Danny White tells @AnezSez on @ESPNOrlando that he would rather see the college football season postponed instead of playing without fans in the stands. Described playing without fans as a "$30 million problem" for the University.

— Nicky Football (@ESPN580Nick) May 20, 2020
Fortunately for college football fans, Swarbrick and White seemed to be in the minority with that opinion. Outside of the Group of 5/independent schools, it would make sense if the ever-rising TV contracts for Power 5 teams allowed a no-spectator model to exist in 2020. Obviously athletic directors, ideally, want fans in the stadiums.
But what if they can't? And what if they didn't see any change in their current TV contracts and the biggest issue facing universities was having an extremely atypical atmosphere for home games?
Um, that doesn't sound so bad at all. That is, if it's either that or not having a season.
Dare I say, Jim Harbaugh actually seems like a voice of reason on this subject.
"You could definitely test both teams, you could test the officials and everybody, but can you test 100,000 fans coming into a stadium?" Harbaugh said earlier in the week on ESPN's 'Get Up,' according to The Detroit News. "Probably not. Without a vaccine, you probably couldn't do that.

"To answer your question, heck yeah I'd be comfortable coaching a game without any fans. If the choice were play in front of no fans or not play, then I would choose to play in front of no fans. And darn near every guy I've talked to on our team, that's the way they feel about it."
Of course they'd feel that way. Players don't want a year of their athletic primes wasted, and coaches would prefer to continue getting paid 7 figures to do their job.
And while the college athletic model is obviously different than pro sports like UFC, NASCAR and PGA, they jumped on the opportunity to have games without fans. If a lack of students on campus isn't going to hold these schools back from playing football in empty stadiums, why wouldn't they try to follow the same model if frequent testing was available? Those organizations, and many others like the MLB and NBA, are expected to follow suit. Why? Money, obviously.
I understand that there's still a major issue with neutral-site games. Those might not make much financial sense for the host sites. But if that adjustment can be made and we can get games on campus in front of empty stadiums, teams wouldn't have to worry about someone's "home-field advantage."
I also understand that there's hesitation from athletic directors who say "if we can't protect our fans, how can we protect our student-athletes?" To that, I'd say it's easier to control the environment — and administer tests multiple times per week — to dozen of players than it is for thousands of fans.
All of those are legitimate concerns that we need to work through. And surely the concern from Group of 5 schools about the potential loss of ticket revenue — which I'm still skeptical about the $30 million figure being the norm across the country at that level — is something that needs to be addressed.
What we don't need to figure out is the fan perspective. Don't listen when an athletic director shares concern over fans "not wanting to come back after experiencing the in-home experience." Yeah, that really happened.
If you're a fan of college football, do yourself a favor. Don't get bent out of shape about a season without fans if it means we still get, you know, a season.
When the time is right, a Saturday afternoon tailgate won't be a fantasy.