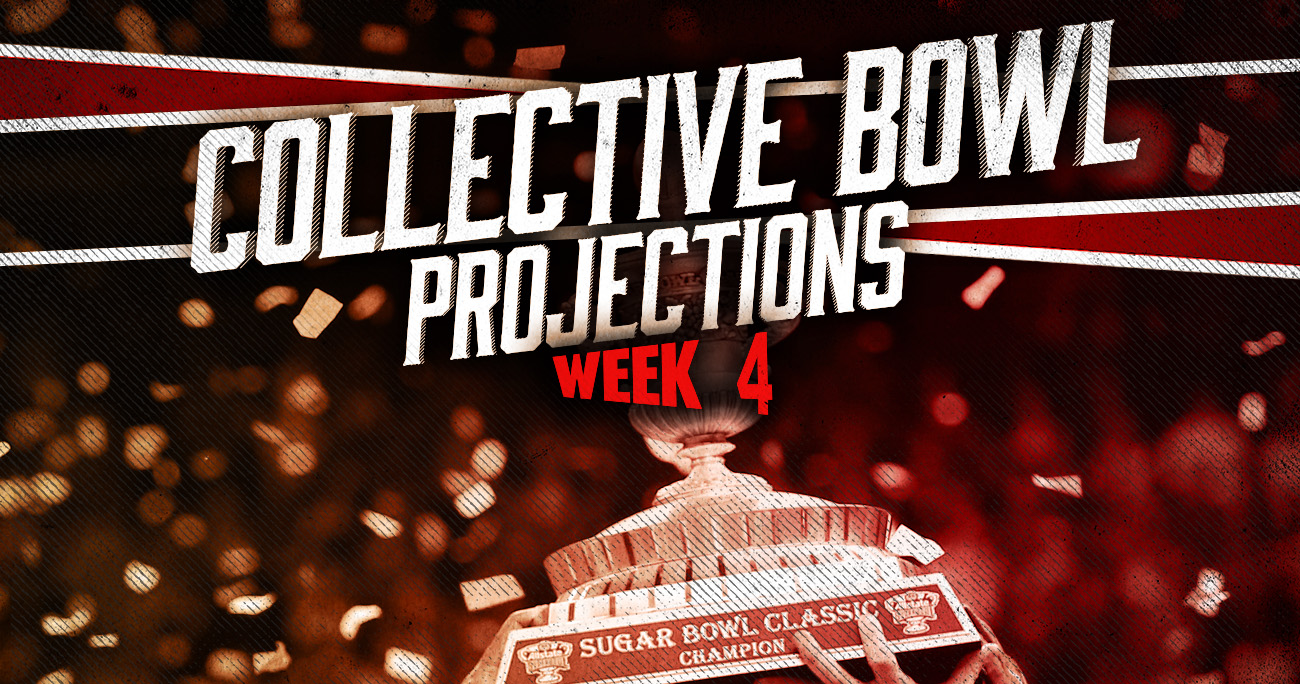 SEC
Week 3 collective bowl projections
The prognosticators are getting creative this week.
After a Saturday full of telling results and big upsets, there was a lot of shuffling in the national bowl projections. Auburn, a College Football Playoff preseason pick, has slid to Birmingham Bowl status, according to some experts. Others have Ole Miss, who made a huge jump in the national polls after upsetting Alabama, in the National Championship.
The best projections, though, involve former Big 12 teams. Missouri is poised to play either Nebraska or Oklahoma State, both rivals from the Tigers' time in the Big 12, in the Texas Bowl. There's also the potential for a Texas Two-Step between Baylor and Texas A&M in the Sugar Bowl.
Here are the collective bowl projections following Week 3:
ALABAMA
CBS Sports: Cotton Bowl vs. TCU (playoff semifinal)
ESPN: Outback Bowl vs. Northwestern (Schlabach); TaxSlayer Bowl vs. Florida State (McMurphy)
SDS: Citrus Bowl vs. Wisconsin
ARKANSAS
ESPN: Liberty Bowl vs. Kansas State (Schlabach)
AUBURN
CBS Sports: TaxSlayer Bowl vs. Nebraska
ESPN: Birmingham Bowl vs. Memphis (Schlabach); Music City Bowl vs. Penn State (McMurphy)
SDS: TaxSlayer Bowl vs. Minnesota
FLORIDA
CBS Sports: Belk Bowl vs. Duke
ESPN: Outback Bowl vs. Northwestern (McMurphy)
SDS: Music City Bowl vs. Virginia Tech
GEORGIA
CBS Sports: Citrus Bowl vs. Penn State
ESPN: Peach Bowl vs. Clemson (Schlabach); Sugar Bowl vs. Baylor (McMurphy)
SDS: Peach Bowl vs. Notre Dame
KENTUCKY
ESPN: Independence Bowl vs. Duke (Schlabach); Birmingham Bowl vs. Memphis (McMurphy)
SDS: Independence Bowl vs. Pittsburgh
LSU
CBS Sports: Sugar Bowl vs. Baylor
ESPN: Citrus Bowl vs. Wisconsin (Schlabach); Peach Bowl vs. Clemson (McMurphy)
SDS: Sugar Bowl vs. Baylor
MISSISSIPPI STATE
CBS Sports: Music City Bowl vs. Louisville
ESPN: Music City Bowl vs. Penn State (Schlabach); Liberty Bowl vs. Texas Tech (McMurphy)
SDS: Liberty Bowl vs. Texas
MISSOURI
CBS Sports: Outback Bowl vs. Michigan
ESPN: Texas Bowl vs. Oklahoma State (Schlabach); Texas Bowl vs. West Virginia (McMurphy)
SDS: Texas Bowl vs. Nebraska
OLE MISS
CBS Sports: Fiesta Bowl vs. Boise State
ESPN: Orange Bowl vs. Notre Dame (playoff semifinal); College Football Playoff National Championship vs. Ohio State (Schlabach); College Football Playoff National Championship vs. Michigan State (McMurphy)
SDS: Cotton Bowl vs. TCU (playoff semifinal)
TENNESSEE
CBS Sports: Outback Bowl vs. Michigan
ESPN: Belk Bowl vs. NC State
SDS: Belk Bowl vs. Georgia Tech
TEXAS A&M
CBS Sports: Texas Bowl vs. Oklahoma State
ESPN: Sugar Bowl vs. Baylor (Schlabach); Citrus Bowl vs. Michigan (McMurphy)
SDS: Outback Bowl vs. Michigan