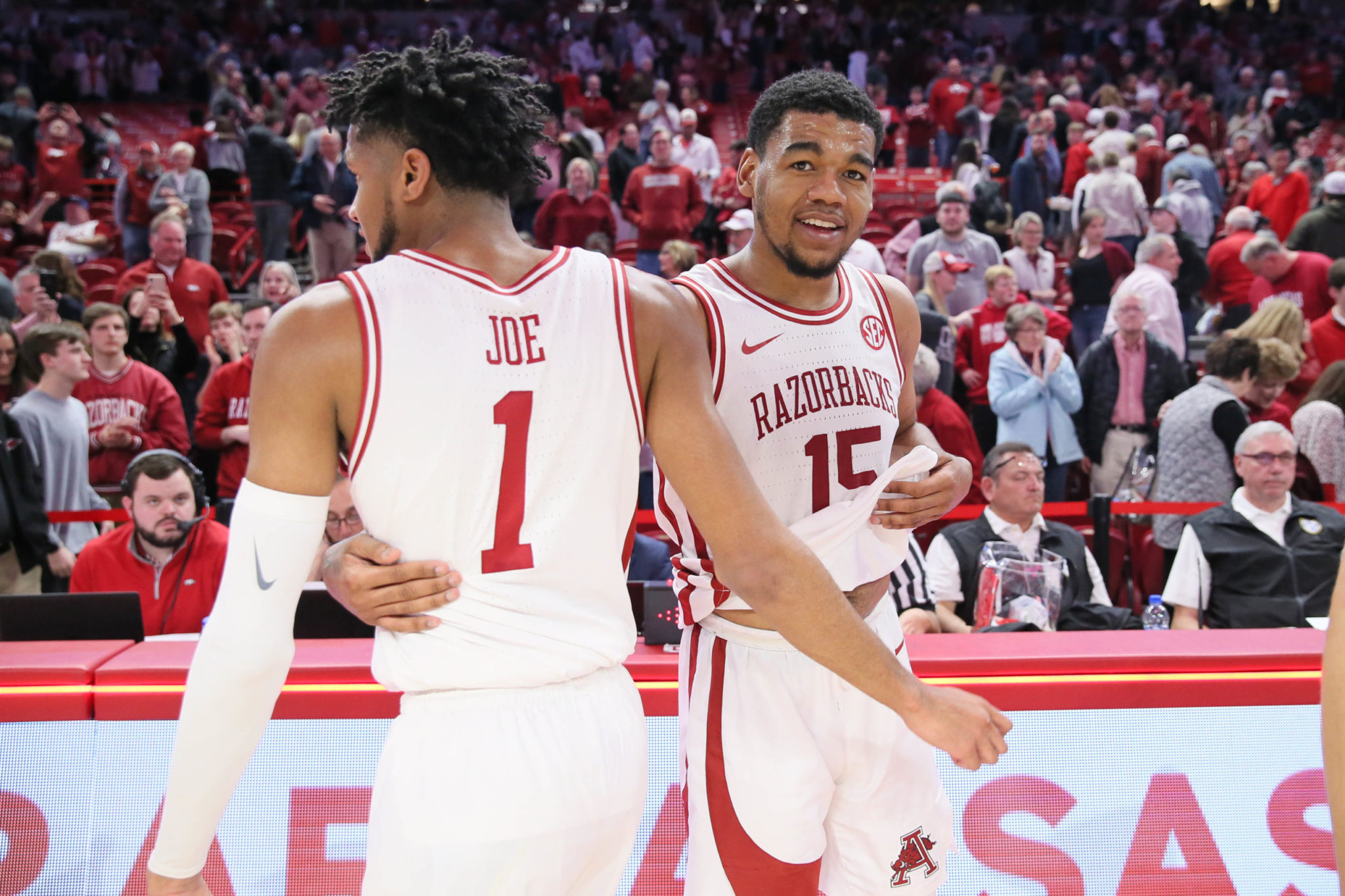 SEC
Who's in the NCAA Tournament? Making the case for SEC bubble teams
When did March Madness get so dang complicated?
If you're like me, you need pick up the latest copy of the NCAA Tournament selection criteria survival guide.
Available in participating stores, this handy tool can help you navigate the complex intricacies and wilderness of NCAA Tournament selection. Included in your packet is Rosetta Stone: March Madness to help you obtain a working knowledge of the newfangled terminology inherent with said process — words like BPI, RPI, NET ranking, First 4 Out, SOR, WOF, WOB, and Quad 1 wins.
You can live chat with Ivy League professors and other members of the intelligentsia who can decipher the multifarious stats and various criterion that selectors might (or might not) take into account when filling out the field of 68.
I say all of this jokingly, but I do feel that NCAA Bracketology in 2020 has become a science so complex that even Will Hunting couldn't explain it if it was drawn out by Professor Gerald Lambeau on an MIT chalkboard.
That said, before I get started making the case for the SEC bubble teams, perhaps I should make the case for the SEC as a whole. This year, the general consensus is that the SEC is down from previous years and the Big Ten is the best conference in America. But why do we think that?
This morning I analyzed a chart (compiled by Andy Wittry on NCAA.org) from early January that broke down nonconference wins by each conference. In all nonconference games, the Big East had the best winning percentage of all conferences at 80.16%, followed by the Big 12 at 76.47%. However, if you look at total wins, the SEC comes in at the top with 122, followed by the ACC at 119 and the Big Ten at 114 nonconference wins.
Bracket experts predict that the Big Ten could have as many as 10 teams in the field, while only 4 SEC teams are projected to make the tournament: Kentucky, Auburn, Florida and LSU.
Poppycock, I say. There ought to be more.
Honestly I don't know why the Big Ten is getting so much love and the SEC is getting so little. I guess someone decided that the Big Ten is really good this year after they whipped the ACC in the ACC-Big Ten Challenge in early December, 8 wins to 6.
I think the SEC is pretty strong, too. The SEC split the Big 12/SEC challenge at 5-5 and has competed well when facing other conferences. Arkansas went into Indiana and got a win at Assembly Hall and Alabama marched into Happy Valley and almost stole a victory on Penn State's home floor. Not to mention that South Carolina beat defending national champion Virginia, Auburn beat NC State, Florida beat Xavier and Providence, and Kentucky beat Michigan State, Louisville, Georgia Tech and Texas Tech.
So please, don't tell me that only 4 SEC teams are going to make the NCAA Tournament this year.
I should make a quick not that while compiling this list, I took into consideration that Florida is probably going to eke into the tournament and Tennessee is not getting a whole lot of serious consideration at this point (not to mention my editor also put a tight word count on me).
Here's the case for several teams that are still on the cusp:
Alabama (16-13 overall, 8-8 SEC)
NET ranking: 42
BPI: 59
SOS: 43
Quad 1 record: 1-7
Big Wins: Auburn, LSU
Bad Losses: Penn
Bracketology: Out
Though not technically "on the bubble" according to ESPN bracket expert Joe Lunardi, Alabama is a team that should get serious consideration for the field of 68 for several reasons. The Crimson Tide secured big wins against Auburn (ranked 4th at the time) and LSU (ranked 25th at the time) and the team's NET ranking comes in at the highest number of all SEC bubble teams (5th-highest NET ranking in the conference). Give credit to Alabama for playing a tough schedule, ranking 43 among all NCAA participants, and ranking 2nd in the country in scoring offense (83.2) behind Gonzaga (87.7 ppg).
Arkansas (18-11 overall, 6-10 SEC)
NET ranking: 47
BPI: 43
Big wins: Georgia Tech, at Indiana, TCU
Bad losses: Western Kentucky
Quad 1 record: 2-6
Bracketology: Out
The easy argument to make for the Hogs is the Isaiah Joe argument. That is, barring his injury, Arkansas would be a lock for the NCAA Tournament. I think the Razorbacks have a case despite that. First, Eric Musselman's team is only 1 of 3 teams in the country to rescue a victory from the maw of Assembly Hall in Bloomington, Indiana. Secondly, Arkansas has the lowest NET + BPI average (91) of all SEC bubble teams. Arkansas has perhaps the SEC Player of the Year in Mason Jones and should be much improved now that Joe is back in the lineup for the foreseeable future.
Mississippi State (19-10 overall, 10-6 SEC)
NET ranking: 52
BPI: 41
Big wins: none
Bad losses: Louisiana Tech
Quad 1 record: 2-6
Bracketology: First 4 out
Who doesn't like a Mississippi State team that's 10-6 in the SEC and has won 4 out of its past 5? Loaded with talent, including SEC POY candidate Reggie Perry and senior Tyson Carter, the Bulldogs seem to be peaking at just the right moment. Out of all the SEC bubble teams, MSU has won the most games overall, and could notch its 20th win of the season Tuesday against South Carolina.
South Carolina (17-12 overall, 9-7 SEC)
NET ranking: 65
BPI: 73
Bad losses: Boston, Stetson
Big wins: Virginia, Clemson, Kentucky
Quad 1 record: 4-7
Bracketology: Next 4 out.
If I were South Carolina head coach Frank Martin, I'd make sure and mention these 2 words in my next press conference: "Virginia" and "Kentucky." That's because the Gamecocks possess huge wins against those elite college basketball teams, victories that should bolster their NCAA Tournament résumé. South Carolina also has the most Quad 1 wins of all SEC bubble teams and has a winning record in the SEC.
* * * * * * *
There's still a lot of basketball to be played, and the upshot for these bubble teams is that anyone can punch their ticket by winning their conference tournament.
Could Tennessee get hot and squeak in? Absolutely. Could the SEC end up with as many as 8 teams in the field? Perhaps.
Until then, good luck trying to sift through all the numbers floating around your head.