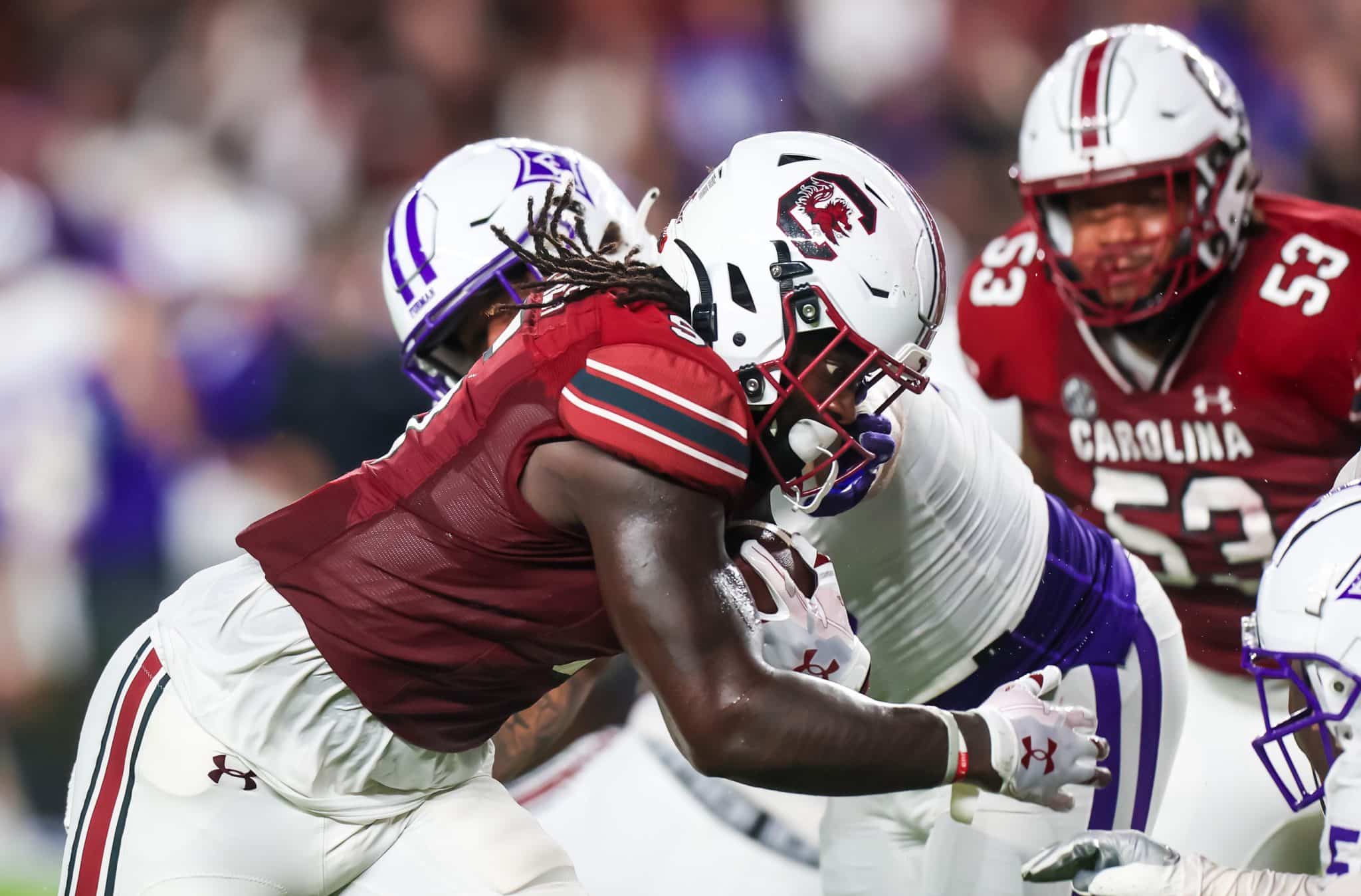 SOUTH CAROLINA
3 takeaways from South Carolina's bounce-back win over Furman
South Carolina dominated in-state foe Furman Saturday night in Columbia.
Things were slow to start, but the Gamecocks fought back in some type of way to win their first game of the 2023 season, 47-21.
Here are 3 takeaways from the Gamecocks' victory:
Slow start, strong finish
The Gamecocks rattled off 40 unanswered points at one point to secure the win over the Paladins, one of the better teams in the FCS.
40! It doesn't really matter who you're playing at that point, that's impressive. And even if it is just an FCS team, the Gamecocks need some confidence heading into SEC play.
Despite trailing 14-7 in the 2nd quarter the Gamecocks finished Saturday with 571 total yards, including just over 460 passing.
From this point on, South Carolina didn't look back:
Beautiful ? https://t.co/8XheGM1NdV pic.twitter.com/FW7LhkMHLR

— Gamecock Football (@GamecockFB) September 10, 2023
A big reason why the Gamecocks took over as they did was because of the defense. A tired Paladins offense was plagued by TJ Sanders, Debo Williams and South Carolina's strong group of DBs, especially DQ Smith.
Spencer Rattler, Lanorris Sellers shine ahead of SEC play
Spencer Rattler played very well Saturday night.
Rattler was out of the game by the 3rd quarter, completing 25 of his 27 passes for 345 yards and 3 touchdowns. He also snuck in a touchdown to tie the game at 14 early in the 2nd quarter.
A 93% completion percentage seems pretty good, no? How about 100%?
Lanorris Sellers entered the game in relief of Rattler in the 2nd half and completed all 4 of his passing attempts for 86 yards and a pair of touchdowns.
Check out this absolute dime from the Florence native:
Dropped it in perfectly ? pic.twitter.com/49qJ4Ix0SL

— Gamecock Football (@GamecockFB) September 10, 2023
5 Gamecocks QBs played Saturday night.
South Carolina's receivers played very well Saturday. Xavier Legette was especially strong against the Paladins, totaling 6 receptions for 118 yards and a touchdown.
Here come the Bulldogs
South Carolina opens its SEC slate next week in Sanford Stadium against the Georgia Bulldogs.
Georgia blasted Ball State, 45-3 and shut out the Cardinals in the first half. More than anything, the Gamecocks need to build off a better performance from the offensive line Saturday against the Paladins. At least, as much as an offensive line can improve from facing an FCS program to the No. 1 team in the country.
South Carolina rushed for 108 yards on Saturday following a -2 yard performance against North Carolina, far and away the lowest total in the SEC last week.
The Gamecocks take on the Bulldogs at 3:30 on CBS.