Shane Beamer shares candid thoughts on current NIL landscape, echoes Nick Saban's sentiments
Shane Beamer is among the many college football coaches who want a few more restrictions added to this free-for-all era of NIL.
While Beamer advocates for players to make money, he said during an event on Wednesday night that he does think there need to be rules so schools can't buy recruits.
As you can see below, Beamer's comments during a booster event in South Carolina echoed some made by Nick Saban on the same night, though Beamer didn't go as far as to call out Texas A&M by name:
Worth sharing in the wake of the Jimbo Fisher vs. Nick Saban shade tonight — Shane Beamer was asked about NIL and how it fits into college football at a booster event in Rock Hill tonight.

This was the bulk of his candid answer: pic.twitter.com/2Dc4zlCz9l

— Ben Portnoy (@bportnoy15) May 19, 2022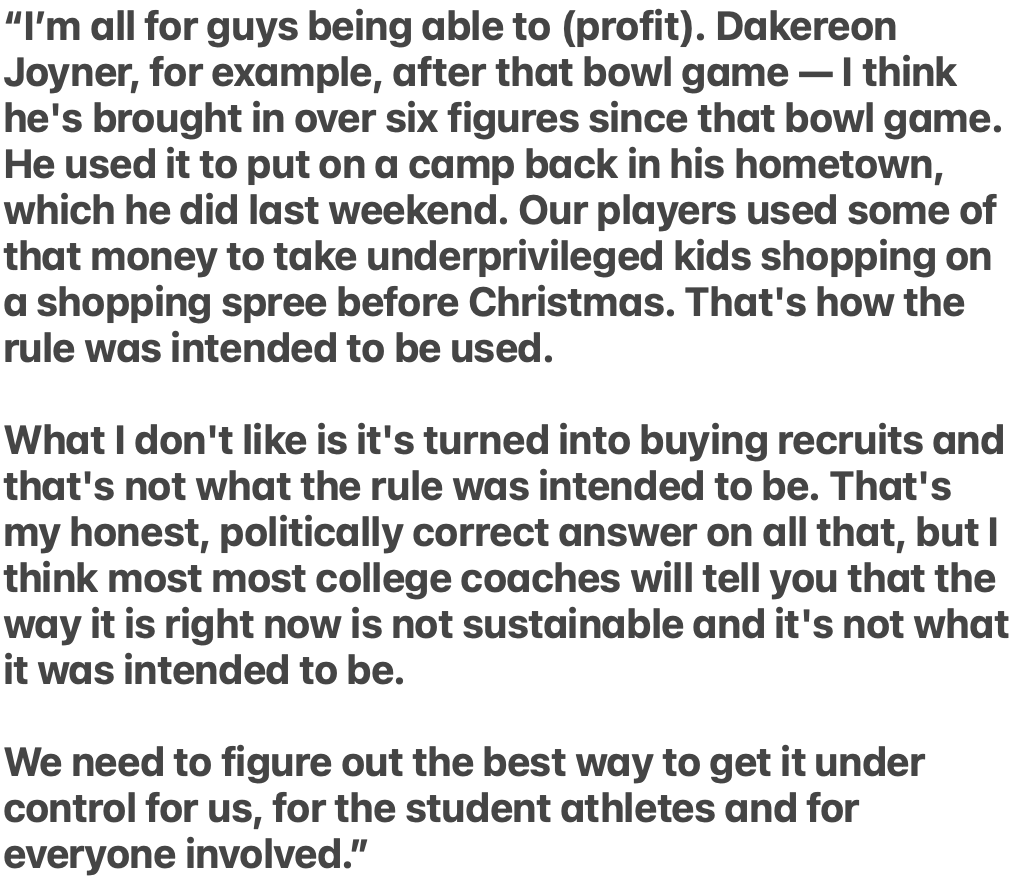 Will Congress step in and make more rules about this? That seems to be what Saban, Beamer and others are not-so-subtly doing — sending messages to those on Capitol Hill (who various commissioners have already met with).
We'll see if anything changes over the next couple of years.