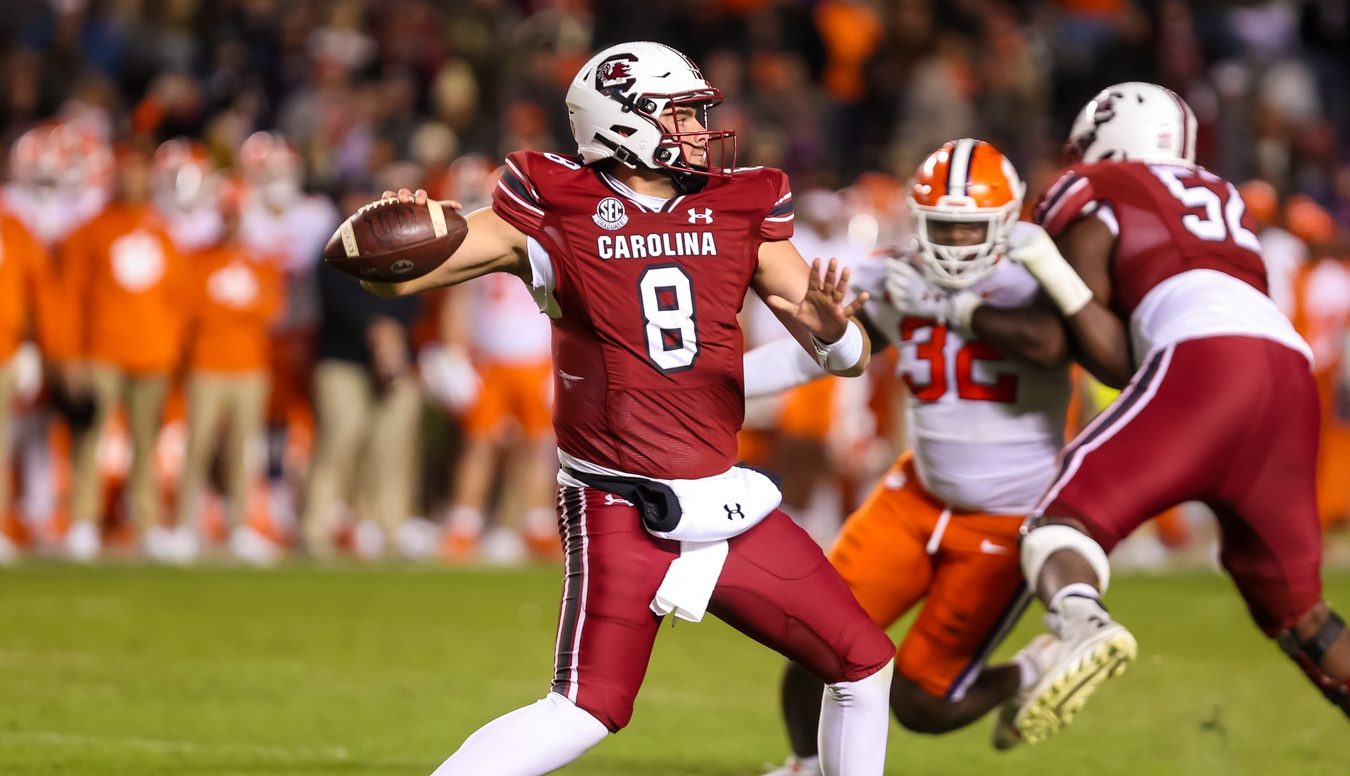 SOUTH CAROLINA
South Carolina vs. North Carolina: 5 reasons the Gamecocks will win the Duke's Mayo Bowl
South Carolina lost a bit of momentum at the end of the regular season before landing in the Duke's Mayo Bowl against North Carolina, Thursday at 11:30 a.m. ET. But since the Gamecocks were last on the field, they've received a shot in the arm thanks to several notable roster additions, most notably quarterback Spencer Rattler.
Shane Beamer is among 6 South Carolina coaches to lead the Gamecocks to a bowl game in his 1st year. He's trying to become only the 2nd of that group to win the bowl game.
A win would allow the Gamecocks to finish the season 7-6, and it would be only their 10th bowl win in 25 tries.
Here are 5 reasons the Gamecocks will beat the Tar Heels in Charlotte, N.C.
Kevin Harris will play
Once NFL opt-outs surfaced, there was concern that Harris — South Carolina's second-leading rusher this season — would not play, but he assured reporters about 2 weeks ago that he would. He's not the only one. Other key players like cornerback Cam Smith, safety Jaylan Foster, linebacker Brad Johnson and defensive tackle Zacch Pickens will do the same. Since ZaQuandre White has already elected to move on to the NFL Draft, Harris is the Gamecocks' key running back against North Carolina. He ran for 475 yards and a team-high 3 scores.
Foster will have another opportunity for turnovers
Foster, an All-SEC pick by the coaches, led the Gamecocks in tackles with 91 and interceptions with 5, which is tied for 2nd in the nation. Foster has a great story as a transfer from Gardner-Webb and a former walk-on. But what NFL scouts will look for is how he performs against NFL-bound North Carolina quarterback Sam Howell, who was in the Heisman Trophy conversation in the preseason.
Smith bolsters strong secondary
Foster is the headliner of the Gamecocks' secondary. But Smith has long been a reliable cornerback dating to more than a year ago, when the program had a flurry of opt-outs following Will Muschamp's departure. Smith battled a foot injury in August but became a starter, and in 11 games he had 3 interceptions — 2nd on the team behind Foster — and was the 6th-leading tackler with 41. Smith also had a team-high 11 pass breakups and earned 2nd-team All-SEC honors. The Smith-Foster duo will give Howell problems.
Marcus Satterfield
The Gamecocks' embattled offensive coordinator will use this opportunity to change the narrative around his job performance in 2021. Satterfield has already spoken with Rattler about having a great 2022 and how they will each work with a chip on his shoulder. But given White's absence, Satterfield should show how he can deploy a basic offense that feeds playmakers like Harris and receiver Josh Vann. The Tar Heels are ranked No. 10 in the ACC in total defense, so there will be plenty of opportunities to be successful.
Motivation
Between the shutout loss to Clemson, the recruiting and the transfer additions, the current Gamecocks will be motivated to prove they can be part of the great Beamer turnaround. Beamer will want to prove that South Carolina is ready to make the next step to become more of a contender in the SEC East. While the Gamecocks have a lackluster history in bowl games at just 9-14, they have done well lately, winning 5 of the last 7. While Howell will be in many NFL Draft conversations, counterpart Zeb Noland is perfectly fine managing the task at hand and being present for what the Gamecocks need. He also wants to erase the memories of the loss to Texas A&M.