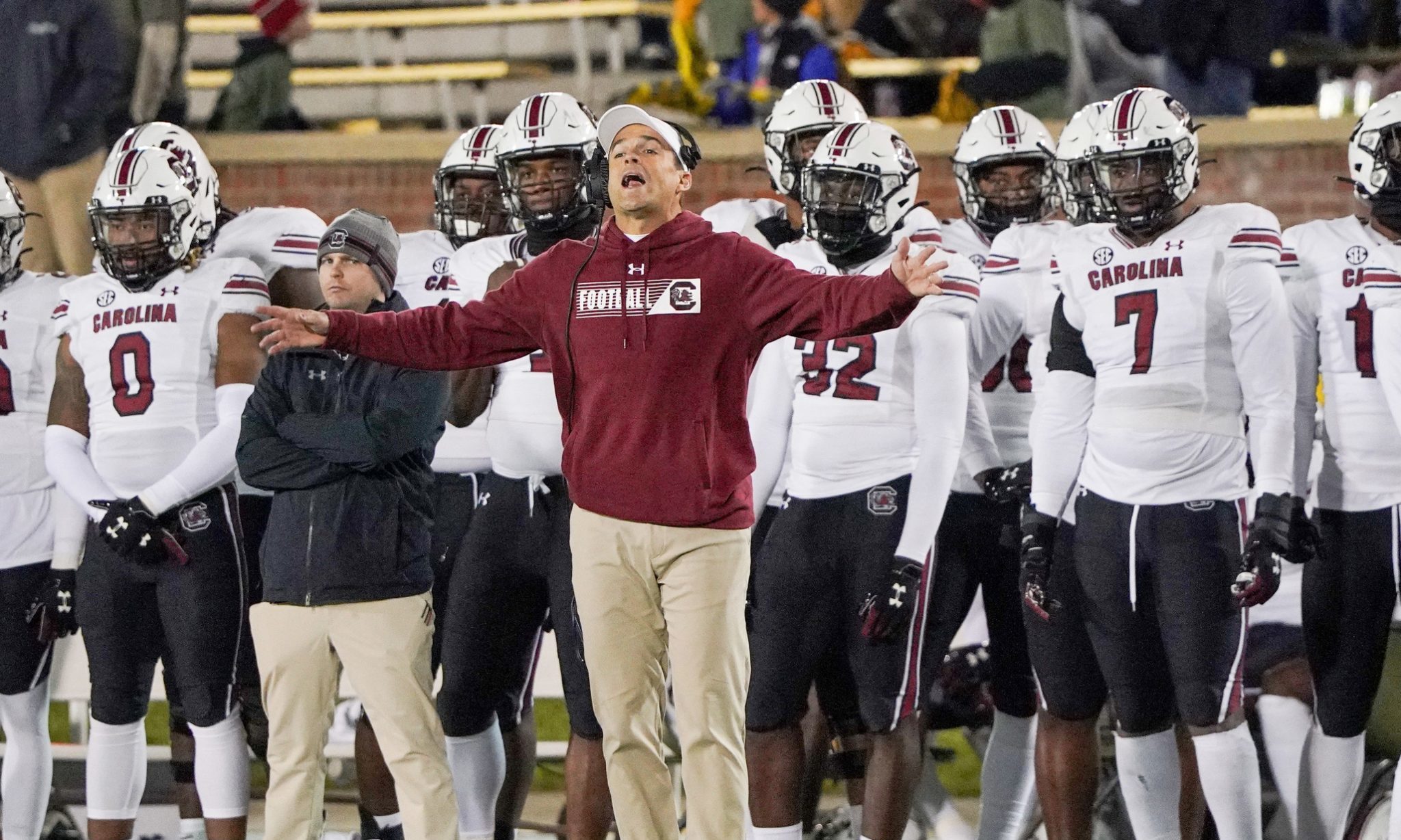 SOUTH CAROLINA
South Carolina football: Loss at Missouri proves Gamecocks still need to turn a corner
There is a level of maturity that comes from establishing a standard and knowing how to handle ups and downs. Coming off a huge win over Florida then laying an egg in a 31-28 loss at Missouri on Saturday shows South Carolina still has some growing to do.
The Gamecocks have the potential to beat a team like Missouri, but they proved that they're not yet a mature team. Next week's game against Auburn presents a stiffer test, even though it's at home. Stringing wins back to back has long been an issue for this program, going back to the previous regime.
Inconsistency ruled the day, and it's a message that Shane Beamer will continue to preach as the Gamecocks seem on the cusp of a bowl berth with a pair of tough regular-season games remaining. Interestingly, coming off matchups with 2 teams that are now 5-5, the Gamecocks will face an Auburn team that lost after it built a 28-3 lead.
This was one of those measuring-stick games that the Gamecocks need to win if they ever hope to climb the ladder in the SEC East. There's an ever-increasing number of teams behind Georgia with a slew of 1st- or 2nd-year coaches trying to knock each other off. South Carolina has a reputation for regressing to the mean, and Beamer's ultimate charge is to pull out of that force field that grabbed Will Muschamp in a win-loss-win-loss cycle that he couldn't smash out of.
A win Saturday would have opened the possibility of an 8-4 finish while carrying momentum into games against Auburn and a Clemson team that appears to be as beatable as any in several years. The potential swing dropped from an 8-4 best-case scenario to a more likely 5-7 finish.
The glaring trouble was that South Carolina couldn't get it done against a woeful Missouri run defense, mustering only 57 rushing yards — and that the Gamecocks allowed Tyler Badie, a top-shelf SEC running back, to churn out 209 yards. The easy answer would have been to stack the box and force Connor Bazelak, or any other Missouri QB, to beat them. After all, Missouri has everything but a full-fledged quarterback controversy and plenty of reason to think Bazelak, or Tyler Macon or Brady Cook, would make a costly mistake.
It is a troubling trend for the Gamecocks this season.
Kentucky's Chris Rodriguez Jr. averages 102 yards rushing per game but collected 144 against the Gamecocks. Tennessee's Tiyon Evans churns out 75 yards and had 119. The Texas A&M pair of Isaiah Spiller (97) and Devon Achane (78.4) went for 102 and 154 yards on the ground against the Gamecocks, respectively. Next up? Auburn's Tank Bigsby, one of the premier backs in the SEC, who is averaging 81 yards each game and put up 41 yards and 2 touchdowns on 16 carries in a loss to Mississippi State.
How could a rushing offense go from 284 yards on 42 carries to 57 while the offensive line allowed 3 sacks? Regression, indeed. That's another area where it appeared the Gamecocks had turned a corner last week, but perhaps it means Florida is worse than we thought in that area.
The heroics of quarterback Jason Brown were also short-lived, and it raised the question: Can the Gamecocks beat a capable team that doesn't have staff changes on deck and an embattled atmosphere?
They will get the chance in the next 2 weeks against an Auburn program that appeared to exceed expectations this season until Saturday, and a Clemson program that is a target for the Gamecocks to shoot for once the Beamer vision matures.