BetMGM Texas Sportsbook Launch Details & App Review
The potential BetMGM Texas Sportsbook launch is looming in the distance as the excitement continues to build. Texas sports betting has never been more of a realistic proposition, with names like BetMGM Sportsbook and some of the top betting entities in the industry likely set to arrive in short order.
And while the state of Texas has not yet legalized sports betting in an online or retail form, there are a number of states throughout the country where commercial sportsbooks have already been legalized. Users in states that have already launched online sports betting can use the links on this page to receive an impressive BetMGM Sportsbook promo code that provides a $1,000 first bet offer.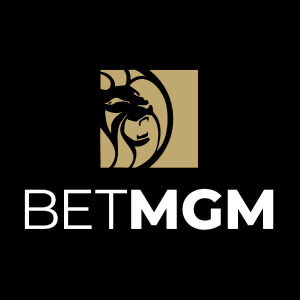 BetMGM Sportsbook App
States: OH, MA, MD, LA, NY, CO, MS, IN, IA, MI, NV, NJ, PA, TN, WV, VA, AZ
21+ and present in Participating states. Gambling problem? Call 1-800-GAMBLER.
$1,000 FIRST BET OFFER
Enthusiasm for college football in Texas went up another notch after the University of Texas confirmed it would be making the move to the SEC in 2025. That should only be cranked up even further if Texas fans are able to legally wager on all the action. With ample opportunity for the state to iron out the legislation before UT kicks off the 2025 football season, it's very realistic that both online and retail sportsbook locations could be live and launched in time for SEC Saturdays in the Fall.
While the situation is still evolving, let's cover all the details involving BetMGM Texas Sportsbook including a comprehensive review of the mobile sports betting app as well as expected sportsbook promos for users in Texas.
BetMGM Texas Sportsbook Details
Although Texas has not yet legalized sports betting at this time, there is good reason to speculate that status could soon change. State officials have been working diligently to draft the necessary legislation to green-light the industry, and the growing support from the public certainly suggests its a popular position. With more and more high-profile Texas sports team owners publicly voicing their support, it seems very likely that Texas online sports betting could be legalized very soon.
With no delay, Texas lawmakers moved quickly in 2023 to introduce newly drafted bills to legalize sports betting within state borders. There are multiple bills currently making the rounds through the Texas state government and there is a real possibility that efforts can be pushed across the line.
🇺🇸 BETMGM TX SPORTSBOOK
❗️ TX Legal Betting Status
❌ Online: No
❌ Retail: No
⭐️ BetMGM TX Availability
❌ Online: No
❌ Retail: No
✍️ Expected TX Sign-Up Offer
💰 $1,000 First Bet Offer
🚨 Promo Code
Not Required
💲 Minimum Deposit
$10
✅ Minimum Betting Age
21
🎲 Betting Requirement
1x
➡️ App Platforms
iOS (Apple App Store), Android (Google Play Store), Web Browser
📲 Listed As
BetMGM Sportsbook
❗️ Seller
MGM
🇺🇸 States Available
AZ, CO, D.C., IL, IN, IA, KS, LA, MD, MI, MS, NJ, NV, NY, OH, PA, TN, VA, WV, & WY
🎰 Retail Partner
TBD
⏰ Expected TX Launch Date
Potentially 2023
Texas Sports Betting Information
There are a number of states throughout the country that have already legalized and launched commercial sports betting, though Texas has yet to officially join the ranks. Local lawmakers have been steadfast in their efforts to legalize online and retail sportsbooks, but awaiting users in Texas will need to wait just a bit longer for everything to go live.
Once Texas officially passes a bill to legalize the sports betting industry, users can expect to see a variety of top sportsbook options to select from. BetMGM has been very quick to set up an operation in newly legalized sports betting territories, and the Texas launch should be no different. With such an impressive standing and popular celebrities like Jamie Foxx now endorsing the brand, awaiting bettors in Texas should be well aware of BetMGM Sportsbook.
When the state of Texas legalizes online sportsbooks and sets an official launch date, new users can expect to have the option to take up some of the most lucrative sign-up offers in the industry. The standard BetMGM Sportsbook welcome offer provides new users with an impressive $1,000 first bet offer.
Texas Sports Betting History
2018 was a major year for the sports betting industry, thanks to a massive decision from the Supreme Court. The catalyst for the entire situation was the Supreme Court's decision to remove the Professional and Amateur Sports Protection Act of 1992 which had previously banned the commercial sports betting industry.
Once the federal law was revoked, each state regained the ability to deliberate for itself on the prospects of legalized sports betting. Understandably so, Texas was not the first state to launch an operation, with a bit of a hurdle to clear first. Initial attempts rolled around in 2019 when HB 1275 was introduced, and although the bill was unsuccessful in its attempt, it was a good sign for an opening push in Texas. In 2021, Texas saw another attempt at legalization in the form of HB 2070. While the 2021 attempt came closer to being realized, the fate was ultimately the same with Texas lawmakers left to try again.
While initial attempts did not realize success for legal Texas sports betting, state officials got off to a hot start in 2023. Only days into the new year, Sen. Lois Kolkhorts (R-18) filed SB 715 and SJR 39 while Rep. Jeff Leach introduced HB 1942 and HJR 102. These bills are all attempting to legalize sports betting, and take a slightly different approach when compared to previous attempts.
Sports fans in the Lone Star state are hopeful for online and retail sportsbooks to be legalized in 2023 as a result of the newly introduced bills, and it remains a real possibility. The dynamic approach of the 2023 attempts aims to legalize the sports betting industry in Texas through a number of in-state professional sports franchises. Should the proposed legislation receive the necessary approval, an amendment to the Texas constitution would be voted on during the November 2023 general election ballot.
BetMGM Sportsbook Review
The following is Saturday Down South's complete BetMGM Sportsbook review:

User Interface
One of the main reasons why BetMGM is such a popular choice for sports bettors is the easy-to-use nature of the mobile app. It's available in multiple settings as the BetMGM app can be downloaded on iOS (Apple App Store) and Android (Google Play Store) platforms. Users can also log in to BetMGM in a website setting on traditional web browsers.
To get started, load up the BetMGM Sportsbook app and click on the Log In/Register button in the top right corner of the screen. After logging in, click the breakout menu in the top left corner to view betting lines for popular sports/leagues. Users will also be able to view the complete master list of available sports to wager on from a to z. To make things even more efficient, users can also click on the search tab to find their preferred betting line.
Users can scroll through another list of sports and leagues just underneath the menu and search bar. Here users can also find the Live tab to bet on games that have already started. Beneath this scrolling menu, there will be a host of promos and bonuses displayed for users to snatch up impressive offers like one-game parlays, odds boosts, and much more.
The four buttons located at the bottom of the screen will be very important as well, giving users a one-click option to navigate to the Home page, My Bets, Promotions, and Account. With clear visuals and smooth loading, the BetMGM mobile sportsbook app is certain to be a popular option for Texas bettors when the state launches online betting.
Sportsbook Features
There are a variety of premiere features that help to set BetMGM Sportsbook apart from its competitors.
Early Cash Out
One of the most user-friendly features of BetMGM Sportsbook is the Early Cash Out. With the Early Cash Out feature, users can call their bet tickets before the conclusion of the game they have wagered on. Doing so will ensure at least partial winnings, and protects against the game taking a bad turn resulting in your team losing.
Early Cash Out is very useful in the case of an accidental wager, as users can simply head over to their bet slip and cash out the ticket before the game starts. This will recoup the full value of the wager and allow you to place your credits on a different game. The Early Cash Out feature is also very helpful when betting parlays, as users can cash out with one or more legs remaining on their ticket. If you're feeling unsure and are worried the bet could bust, go ahead and cash it out early on BetMGM to protect your winnings.
Rewards Program
A true luxury of BetMGM Sportsbook, the Rewards Program gives users even more ways to win. That's because with each wager placed on BetMGM Sportsbook, users will earn points towards their rewards accounts. When users have stacked up enough, they can redeem their points for a host of BetMGM Rewards including MGM Resort hotel booking, bonus bets, and much more.
Users can view the status of their BetMGM rewards points by clicking the account icon in the bottom right corner of the screen. Then find the Account Details section and click on the BetMGM Rewards link to navigate to the rewards tab. On the rewards page, a number of options will be available including Account Summary, BetMGM Rewards Store, Account History, BetMGM Rewards: How it Works, and BetMGM Rewards: FAQ.
Live Streaming
Another top-notch feature of BetMGM, users can watch games they have wagered on live without even leaving the sportsbook app. Using the Live Streaming capabilities, users won't need to flip through television channels or click any shady links to follow along with the action. Not every sport/game will be available for Live Streaming services, but the list continues to grow. To utilize Live Streaming, click on the Live icon to see the available upcoming games/matches in that section. All registered BetMGM users will have access to games tabbed for Live Streaming.
Deposit Methods
BetMGM Sportsbook accepts a number of safe and trusted deposit options for users to fund their sports betting accounts, including:
Online banking
Credit/debit card
ApplePay
PayPal
VIP Preferred e-check
Instant bank transfer
Wire transfer
PayNearMe
MGM Rewards Mastercard
PlayMGM Play+
GAMEON card
Withdrawal Methods
There are a number of options for BetMGM users to withdraw funds as well, including the following:
Online banking
PayPal
Check via mail
Users should note that certain withdrawals can carry allotted processing times.
Available Sports On BetMGM Sportsbook
BetMGM Sportsbook has a wide variety of different sports for users to wager on, including:
Aussie Rules Football
Baseball
Basketball
Boxing
Cricket
Cycling
Darts
Football
Formula 1
Golf
Hockey
Lacrosse
MMA/UFC
NASCAR
Rugby league
Rugby union
Sailing
Snooker & Pool
Soccer
Specials
Tennis
The options available at BetMGM Sportsbook are as diverse as any that users might find.
How To Register For BetMGM Sportsbook Account
The process to register for a new account on BetMGM Sportsbook is very easy to complete. In order to be eligible for a legal sports betting account, BetMGM users will need to provide the following necessary information:
Full legal name
Date of birth (must be at least 21 years old)
Email address
Residential address
Phone number
As an industry standard, users who sign-up with BetMGM Sportsbook must be at least 21 years old. Additionally, all BetMGM users will be required to enable the location services on their access devices, as to verify they are within legal betting boundaries.
BetMGM Sportsbook Promos & Bonuses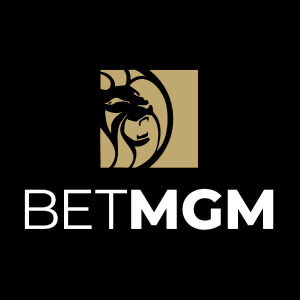 BetMGM Sportsbook App
States: OH, MA, MD, LA, NY, CO, MS, IN, IA, MI, NV, NJ, PA, TN, WV, VA, AZ
21+ and present in Participating states. Gambling problem? Call 1-800-GAMBLER.
$1,000 FIRST BET OFFER
$1,000 First Bet Offer
The signature welcome offer from BetMGM Sportsbook sets up new users with a great way to get started. With the trademark BetMGM Sportsbook promo code activated, new users will be eligible to receive a $1,000 first bet offer. That means any first real-money wager (up to $1,000) will be backed by BetMGM Sportsbook in the event of a loss. If the bet is to lose, the user will receive the full value of the wager (up to $1,000) re-deposited into their account via bonus bets. Do note that users are not required to wager all $1,000 to activate the promo, that is simply the maximum limit.
Refer A Friend
Looking for a way to share the fun with others? Take up the option to refer a friend on BetMGM and both you and your friend will receive bonuses when that user signs up for an account. To find the option, click on the Promotions tab and select Refer A Friend, then follow the simple steps to complete the process and send the link to your friend. Then when your friend signs up using your referral link and successfully deposits/wagers at least $50 in their account, both you and your friend will receive $50 in bonus bets from BetMGM. It's worth pointing out that users will both need to be registered for BetMGM in the same state to be eligible for the reference rewards.
One Game Parlay
Another fantastic option to increase your winnings on BetMGM Sportsbook is by playing One Game Parlays. Rather than having to stack together multiple betting lines from different games for a traditional parlay, One Game Parlays allow users to keep all the action within one contest. There are multiple ways to play a One Game Parlay on BetMGM, users can either stack together betting lines of their own choosing (from the same game), or select from a host of pre-picked One Game Parlay bets. Click on the Promotions tab and then find the One Game Parlay button to view the available lines.
Texas Teams To Bet On BetMGM
Now that the University of Texas has confirmed its move to the SEC for 2025, there's no doubt that college football in the Lone Star state will be taken to the next level. With loads of time to sort out the rules and regulations of sports betting before the 2025 season, it's fully expected that Texas sports fans will have access to both online and retail sportsbooks when Texas kicks off SEC football.
Texas College Sports Teams
Baylor University Bears
University of Houston Cougars
University of North Texas Mean Green
Rice University Owls
Sam Houston State University Bearkats
Southern Methodist University Mustangs
Texas Christian University Horned Frogs
University of Texas Longhorns
Texas A&M University Aggies
Texas Tech University Red Raiders
Texas Professional Sports Teams
Dallas Cowboys (NFL)
Dallas Mavericks (NBA)
Dallas Stars (NHL)
Houston Astros (MLB)
Houston Rockets (NBA)
Houston Texans (NFL)
Texas Rangers (MLB)
Austin FC (MLS)
FC Dallas (MLS)
Houston Dynamo FC (MLS)
The state of Texas is also home to a number of professional sports franchises in a number of major sports/leagues. Given the multitude of professional Texas teams, bettors in the Lone Star state should always have a hometown team to wager on, no matter the time of year.
BetMGM Texas Expected Launch
Although Texas has not yet legalized the sports betting industry, lawmakers have remained consistent in their efforts to legalize Texas sportsbooks. Getting off to a fast start in 2023, multiple state officials brought new bills to the floor in an attempt to legalize Texas sports betting. These new 2023 bills are slightly different than previous attempts as well, aiming to launch online sportsbooks through a number of professional Texas sports franchises.
When Texas has officially legalized sports betting, the next phase of the process should resemble what's been seen in other states to this point. Expect to see Texas appoint a state commission to regulate the licensing and launch periods, including approving sportsbook operators, setting a pre-launch period, and a launch date. When the pre-registration period arrives, prospective users at Texas will likely have access to a number of profitable bonuses for signing up early with various sportsbooks.
States Where BetMGM Sportsbook Is Available
While sports betting has not yet been legalized or launched in Texas, there are a number of states throughout the country where the industry is already live. Catch up on some of the latest coverage of the status of sports betting and Barstool Sportsbook in a host of states, including the following:
As more and more states continue to legalize sports betting, expect to see BetMGM add even more territories to its list.
BetMGM Sportsbook History
The history of BetMGM dates all the way back to the MGM Grand Casino on the Las Vegas strip in 1993. The betting entity built up an impressive reputation in traditional casino betting, which helped in a major way with the next venture. That next venture is the impressive BetMGM Sportsbook, now one of the most popular selections among users throughout the country.
Like many major betting entities currently on the market, BetMGM Sportsbook was a result of the major 2018 Supreme Court decision to reverse the Professional and Amateur Sports Protection Act of 1992. The federal law had previously banned the sports betting industry, but once repealed gave the power back to each individual state to further deliberate on sports betting.
MGM was quick to move after the Supreme Court ruling, as the major betting firm secured a 50/50 joint venture with UK gambling operator GVC Holdings. The move spawned the BetMGM Sportsbook, which is now an ultra-popular option available in a number of states throughout the country.
The increased popularity and brand recognition of BetMGM Sportsbook have led to a number of successful partnerships with various professional sports leagues, teams, and more like the NFL, NBA, MLB, NHL, Yahoo, and Buffalo Wild Wings. With more and more states legalizing the sports betting industry, BetMGM Sportsbook should only continue to grow its operation.
BetMGM Sportsbook Customer Service
Users on BetMGM Sportsbook have a number of safe and trusted methods with which to contact the customer service department.
Live Chat
One of the most popular methods of contacting BetMGM customer support is by using the Live Chat feature. To locate the Live Chat, click the account icon in the bottom right corner and then select the Help Center. Then click on the option for Live Chat to begin messaging with a BetMGM customer service agent.
Email
Another very popular option to contact BetMGM customer service is via Email. Just like the Live Chat feature, users will need to scroll down to the bottom of the page where they will see the Email button. After selecting this option, users will be prompted to enter their name, return email address, and date of birth. Users will then be able to write their email and send it to the BetMGM support team. It's worth pointing out that users can also send an email from their own personal inbox to the address at: support@betmgm.com.
BetMGM Sportsbook FAQ
Is BetMGM Sportsbook available in Texas?
No, BetMGM Texas Sportsbook is not yet available: but there is real reason to believe that BetMGM Sportsbook will launch in Texas in the very near future.
How do I register to bet on Barstool?
Download the BetMGM Sportsbook app, then click the Log-In button at the bottom of the screen. Enter your Log-In information (or select the option to Register) to get started on BetMGM: do note that users will need to confirm they are at least 21 years old to be eligible.
Why can't I withdraw my balance?
Players are required to make an initial deposit (minumum deposit limit applies) as well as complete any play-through/rollover requirements to withdraw funds from their BetMGM account: it's worth pointing out that play-through/rollover qualifications will not begin until a minimum deposit has been made.
When does the deposit bonus post to my account?
Your BetMGM Sportsbook bonus should be applied and appear after activation has been completed: if your bonus does not appear right way, try logging out and back into BetMGM Sportsbook.
BetMGM Sportsbook TX Competition
We do not target any individuals under the age of 21. We support responsible gambling. If you feel like you're losing control over your gambling experience, call 1-800-GAMBLER (NJ, PA, WV), 1-800-9-WITH-IT (IN), 1-800-BETS-OFF (IA), 1-888- 532-3500(Virginia) 1-800-522-4700 (NV, TN), 1-800-522-4700 (CO, TN), 1-855-2CALLGA (IL), 1-800-270-7117 (MI).
About Saturday Down South | Ethics and Editorial Standards | Privacy Policy | Terms and Conditions | Do Not Sell My Personal Information