5 Best Bold Betting Picks for Hawks vs. Bucks Game 1
Game 1 of the Eastern Conference Finals tips off tonight when the Milwaukee Bucks host the Atlanta Hawks. The No. 3 seed Bucks edged by the No. seed Brooklyn Nets in overtime of Game 7 to advance, while the No. 5 seed Hawks survived their own Game 7 in Philadelphia to earn their spot in this series.
With underdog Atlanta looking to pull another upset, let's jump into the five best Game 1 Bucks vs. Hawks betting picks and prop bet predictions.
FanDuel Sportsbook
ALL STATES WHERE LIVE!
NEW USERS!
BET $5, GET $125
ANY GAME!
The Bucks have been led by Giannis Antetokounmpo (28.8 points per game in the playoffs) and Khris Middleton (23.3 points per game). Atlanta surrounds its star Trae Young (29.1 points per game in the Playoffs) with a group of capable shooters and dynamic rebounders.
Something will have to give tonight when the Hawks, 5-2 on the road in the Playoffs, square off against a Bucks team that remains undefeated at home (5-0) this postseason, the only such playoff team able to make this claim.
Click here to get FanDuel Sportsbook and grab 30-1 odds (bet $5, win $150) on Hawks vs. Bucks Game 1.
Bucks vs. Hawks Player Prop Bet Predictions (Game 1)
Whichever team wins the series and advances to the NBA Finals will be breaking a decades-long drought for its franchise. Milwaukee last reached the NBA Finals nearly 50 years ago, all the way back in 1974. The Hawks were not even based in Atlanta for their last NBA Finals appearance, vying most recently for a title in 1961 when the franchise was still located in St. Louis.
Game 1 of the Eastern Conference Finals provides a fantastic opportunity to dissect individual players as they begin a new series, with each having just survived a grueling seven game series to reach this point.
Best Bets
Mikal Bridges Over 1.5 Made Threes (DraftKings Sportsbook -127)
Ivica Zubac Over 10.5 Rebounds (FanDuel Sportsbook
Reggie Jackson Over 3.5 Assists (DraftKings Sportsbook -150)
Deandre Ayton Under 29.5 Total Points, Rebounds & Assists (DraftKings Sportsbook -110)
Cameron Johnson Over 8.5 Points (FanDuel Sportsbook -122)
1. Trae Young Over 9.5 Assist (DraftKings Sportsbook -120)
Young will, in all likelihood, be tailed by NBA All-Defensive First Team guard Jrue Holiday throughout tonight's game and much of this series. Holiday has a reputation for slowing guards of Young's ilk, like Damien Lillard and Steph Curry.
Young shot just 39.2% from the field in the seven games of the series with Philadelphia, often facing another First Team defender in Ben Simmons. He compensated by dishing out double digits in assists in five of the seven games and will likely have to again find alternative ways to help his team get baskets tonight.
He opened each of the Hawks' first two playoff series with 10-assist outings and averaged 9.4 assists per game in the regular season. For a guy who has played 40+ minutes in four straight games and will likely have the ball in his hand on almost every offensive possession tonight, Young should have ample opportunities to dish out double-digit dimes once again in this one.
Sign up with DraftKings Sportsbook by clicking here and bet $1 to win $100 on any NBA postseason game.

DRAFTKINGS SPORTSBOOK
21+ and present in participating states. Gambling problem? Call 1-800-GAMBLER.
NEW USER BONUS
$150 BONUS BETS!
MARCH MADNESS!
2. Jrue Holiday Under 18.5 Points (DraftKings Sportsbook +100)
Holiday is likely to be tasked with slowing down Young tonight and throughout this series. That alone is a full-time job and will likely be the primary focus for Holiday, especially in an important Game 1 at home. Even without that huge responsibility on his plate, he may still struggle to reach this prop's point total.
Holiday's 17.7 points per game average in the regular season has dipped to just 15.2 ppg in the playoffs, despite averaging over six more minutes of court time per game in the postseason.
On top of being a better score on the road this season (19.1 ppg) than here at home (16.2 ppg), Holiday has flat-out struggled shooting the ball here during the postseason. He attained the 19-point mark needed to ruin this prop just twice in the seven games of the Brooklyn series, shooting just 36.1% from the field and a dismal 26.1% from beyond the arc. His offensive role may need to shift to more of a facilitator tonight, allowing him to focus on taking Young out of the game on the other end. Expect something on par with his 15-point outing earlier this season that came in a 129-115 Bucks victory over the Hawks.
3. Kevin Huerter Under 13.5 Points (DraftKings Sportsbook -127)
Huerter produced a season-high 27 points in the Game 7 victory over Philadelphia, topping 40 minutes of court time for the second straight game. While obviously becoming more of an integral part of the offense, Huerter could be set up for a quiet Game 1 tonight.
Middleton, an excellent defender, will likely spend much of the game covering the Atlanta wing. Huerter combined for 80+ minutes in consecutive regulation games while playing 39 or more in each just one other time this season. In his next game, he managed just four points in 34 minutes. After his only other 20+ point game in these playoffs, he managed just three points on 1-6 shooting.
In fact, he had eight games with 20 or more points this season and averaged just 9.8 points per game in his subsequent outings, with five of those staying under this prop's 13.5 number.
4. Brook Lopez Over 1.5 Made Threes (FanDuel Sportsbook +130)
Lopez may find himself with some clean looks from beyond the arc tonight, with so much attention needed to control the Bucks' primary scores. If he draws Capela as a defender, Lopez may get several uncontested 3-point attempts just like Embiid did in the Hawks-Sixers series.
He has 2+ made threes in four of his last six games, all of which saw his team score 109 total points or less in regulation. He tallied multiple makes from deep in 28 of his 70 regular season games (40.0%).
He tallied 1.7 made 3-pointers per game against Atlanta this season, the third highest average against any team he faced three times during the regular season. The Bucks enter after the overtime win in Game 7 over the Nets. In Lopez's two games in the regular season following an overtime effort, he attempted five and seven threes, above his four per game regular season average, making five of those 12 shots (41.7%). It's feasible we might see him camped out around the arc on the offensive end once again tonight after his 46-minute Game 7 effort.
Click here to bet $20, win $100 guaranteed (regardless of the outcome) with a no-brainer BetMGM promo.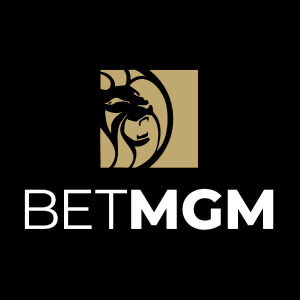 BetMGM Sportsbook
STATES: LA, NY, AZ, MS, CO, IN, IA, MI, NV, NJ, PA, TN, WV, VA
SIGNUP BONUS
1+ PUNCH LANDS!
$200 BONUS
5. Clint Capela to Record a Double-Double – Yes (DraftKings Sportsbook -143)
DraftKings Sportsbook projects Capela to have 11-12 points and 12-13 rebounds, based on the individual player stat props the oddsmakers are offering this evening. Capela led the league in rebounding during the regular season with 14.3 per game.
His production on the boards has dipped a bit in the playoffs to 11.6 rebounds per game, but he was also tasked with trying to slow down Joel Embiid of the Sixers for seven games.
Regardless, the Hawks' big man has recorded double digit rebounds in nine of his 12 playoff games thus far. Capela failed to reach the 10 rebound mark in just seven of his 63 regular season games (11.1%), never tallying fewer than seven boards.
Against Milwaukee this year, he pulled down 14 and 16 rebounds in two games played, averaging 11 points per game in those outings. Reaching 10 points may be the bigger concern of the two here, but Capela has scored in double figures in eight of 12 playoff games.
He also broke the 10-point barrier in 50 of his final 61 regular season games (82.0%), including each of his final eight games leading up to the playoffs. With the Bucks defenders stretched to the perimeter to guard the Hawks' many shooters, Capela should get ample opportunities on the offensive glass for some cheap put back points.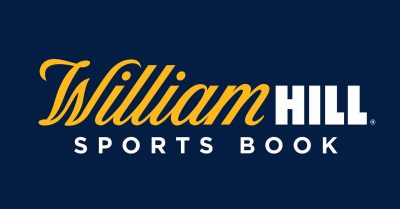 MA and OH only. 21+. New users and first wager only. Must register with eligible promo code. Bet amount of qualifying wager returned only if wager is settled as a loss. Maximum bet credit $1,500; must be used within 14 days of receipt. See caesars.com/promos for full terms. Void where prohibited. Know When To Stop Before You Start.® Gambling problem? Call 1-800-GAMBLER