KANSAS STATE
Big 12 team announces pause for all voluntary football workouts after COVID-19 test results
Around the country, COVID-19 cases continue to spike in certain areas, and many college football players are testing positive as they return to campus.
On Saturday, Kansas State announced it was pausing all voluntary workouts for 14 days after receiving the most recent test results.
Per a release from the school, 14 student-athletes have tested positive. It doesn't say all of them were football players, but football workouts have been canceled for now:
Kansas State announced it has paused all voluntary workouts for football players for 14 days following the most recent COVID-19 test results. pic.twitter.com/6n2wGaIXVW

— Bryan Fischer (@BryanDFischer) June 20, 2020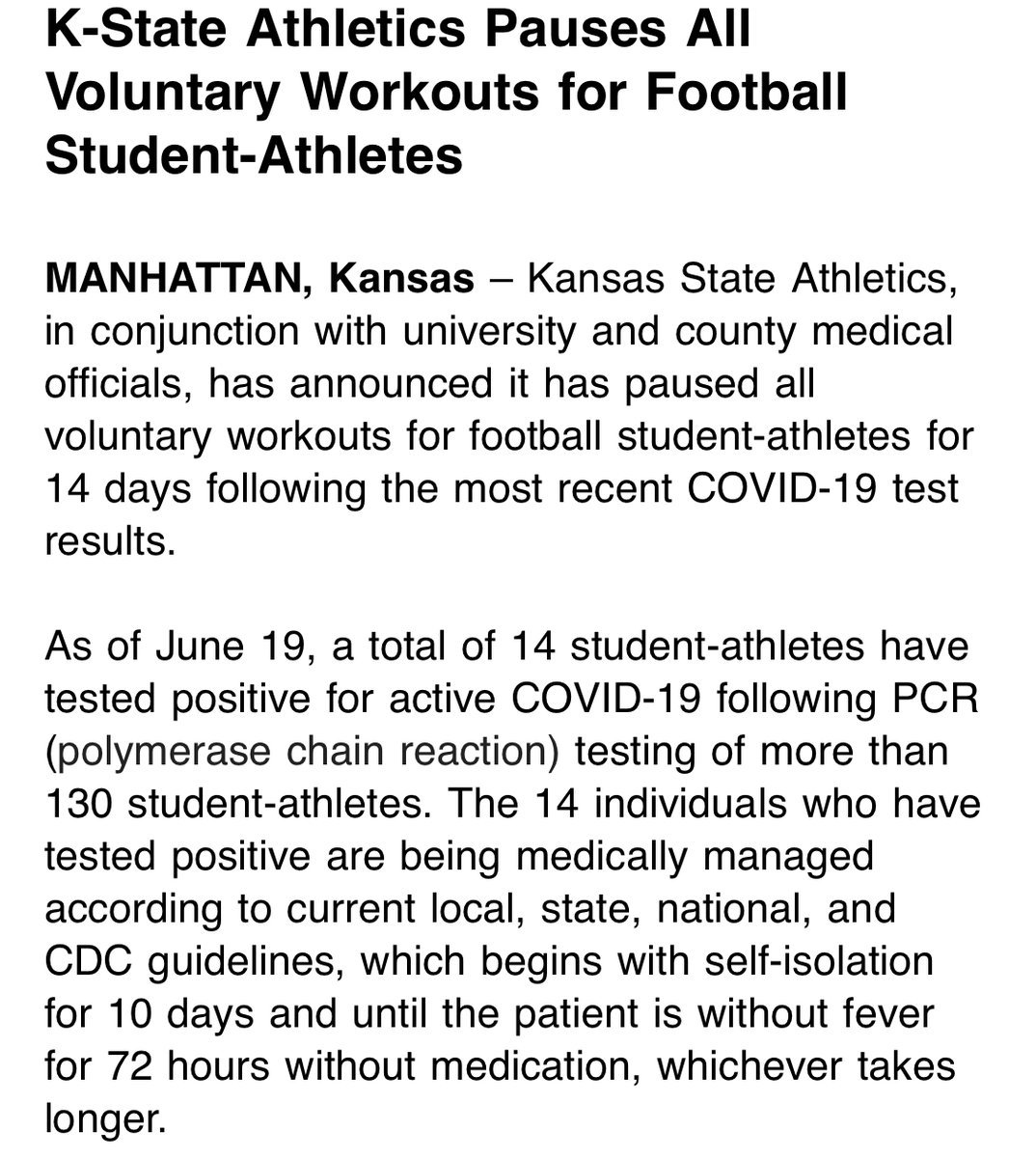 The Wildcats have protocols in place to deal with the outbreak, so we'll see in a couple of weeks if it is successful.
These are things universities haven't had to deal with in the past, so we'll see what happens moving forward.