Caesars Sportsbook Promo Code Gift Wraps $1,250 Insured NFL Week 16 Bet
Sports fans get an added gift this year with Christmas Eve and Christmas NFL games, and the Caesars Sportsbook promo code offer can add a dimension with a $1,250 insured bet.
OH only. 21+. New users and first wager only. Must register with eligible promo code. Bet amount of qualifying wager returned only if wager is settled as a loss. Maximum bet credit $1,500; must be used within 14 days of receipt. See caesars.com/promos for full terms. Void where prohibited. Know When To Stop Before You Start.® Gambling problem? Call 1-800-GAMBLER
Players can click here and use Caesars Sportsbook promo code SOUTHFULL to snag this special offer. It will provide a $1,250 insured initial wager insurance, and you get an added bonus that will yield long-term benefits.
There are several games with significant playoff implications today. In one of them, the Saints will take on the Browns in Cleveland. Since New Orleans is in the weak NFC South, they still have a chance with a 5-9 record. Meanwhile, the Giants will play the Vikings in Minnesota in another early game. Later on, the Eagles and Cowboys will square off in a highly anticipated NFC East battle. This promotion gives you a chance to bet on any game with no immediate worries.
That said, the Caesars Ohio promo for pre-registration is also in play this weekend. While bettors can't make bets on the Browns or Bengals just yet, they can get locked in now for a $100 bonus.
Click this link and apply Caesars Sportsbook promo code SOUTHFULL to get $1,250 in bet insurance.
Caesars Sportsbook Promo Code Offer Run-Through
Let's examine the key points. Most importantly, this is an introductory offer that is reserved for first-time users. It gives players a chance to build an immediate bankroll to work with going forward. This $1,250 figure is the maximum that will be insured, but you can bet any amount that is in your comfort zone. If you do not connect with your initial wager, you receive a free bet refund.
You can enter any pre-live wagering market when you are making your insured bet. This is important when you have a chance to make a larger than usual wager. From a handicapping perspective, you can take a long look at all the different possibilities. Plus, you are not required to bet on an NFL game. All sporting events are included, so you can expand your research if you choose to do so.
Caesars Rewards Head Start
The Caesars Rewards program is a nice benefit that gives players something back for their patronage. Whenever you make wagers, you receive Caesars Reward credits. They can be exchanged for shopping sprees, show tickets, and other premiums. Meanwhile, you also accumulate a Tier Credit balance, and there are perks that go along with each level.
It is hard to build on a non-existent foundation when you are first getting started. With this promotion, you will not be in that position. It includes 1,000 Caesars Reward Credits along with an additional 1,000 Caesars Tier Credits.
Activate the Caesars Sportsbook Promo Code
First, click this link or one of the others we are sharing today. This will lead to the promotion registration page through the proper activation path.
Secondly, follow the instructions to set up your account. You fill in some fields with identifying information, and your location is verified for legal reasons.
Thirdly, if you are using your computer to sign up at the online sportsbook, download the mobile app.
Then, decide how much you are going to bet with the insurance and make a deposit.
After that, place your insured wager, and you will get another chance with free bet refund if you lose.
Click here and enter Caesars Sportsbook promo code SOUTHFULL to take advantage of this special offer.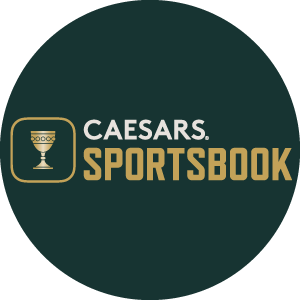 CAESARS SPORTSBOOK
STATES: NY, NJ, CT, AZ, CO, DC, IA, IL, IN, LA, MI, NV, TN, VA, WV
SIGN UP BONUS
$1,100
RISK-FREE BET