KANSAS
Delusional Kansas fan's message board post about Jayhawks potentially joining the SEC is going viral
Conference realignment has sparked the college football rumor mill to start spinning once again. Where will the remaining 8 Big 12 teams end up after Texas and Oklahoma join the SEC?
Well, let's just say some takes are more sane than others. A poster on a Kansas Jayhawks message board came up with one whopper of a take recently.
As you can see below, this post basically says the SEC would be a good backup plan for the Jayhawks if the school doesn't receive an invitation to the Big Ten:
The #SEC is #Kansas' fallback option. #RockChalk pic.twitter.com/OcMRajuN3H

— Message Board Geniuses (@BoardGeniuses) August 16, 2021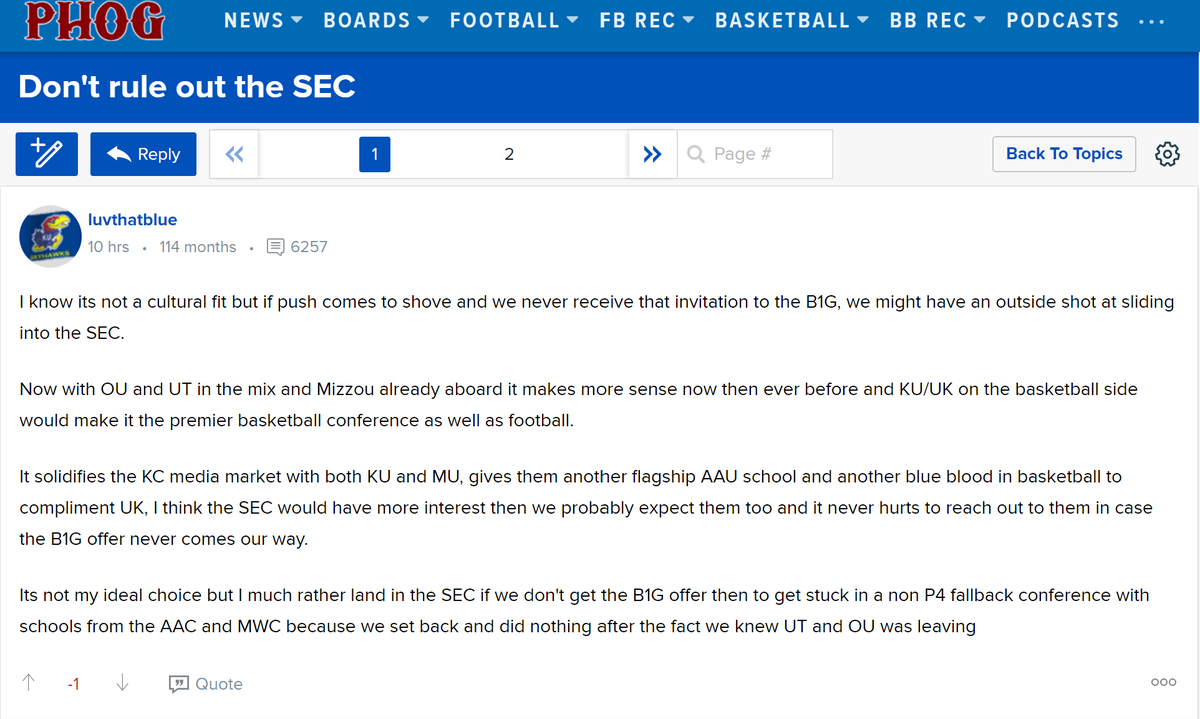 If we've learned one thing through this Oklahoma/Texas story, it's that the SEC is no one's "fallback plan."
We'll see if the Jayhawks get into the Big Ten, but they certainly shouldn't be holding their breaths for an SEC invite, at least not in this round of realignment.