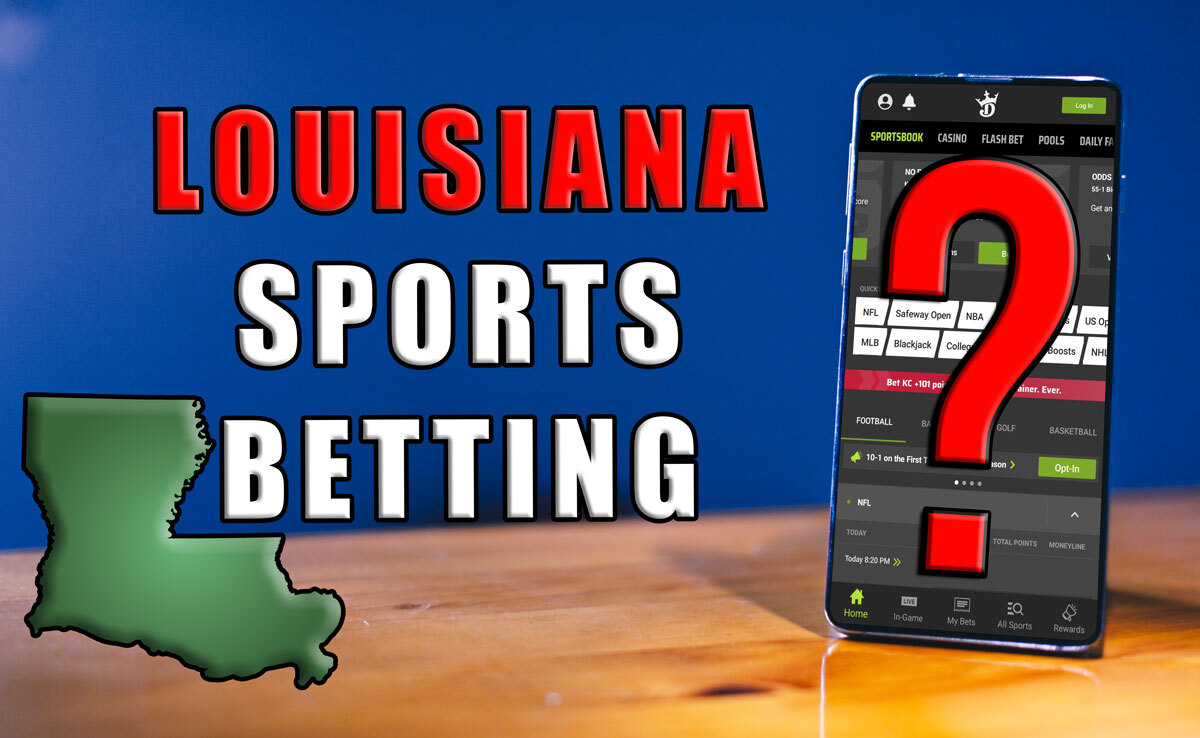 Louisiana passes final sports betting bill and aims to begin wagering by Fall
Members of the Louisiana House of Representatives passed the final bill of the state's sports betting plan, SB 247, by a vote of 78-15.
SB 247, a sports wagering regulation bill, will be sent back to the Senate for a cursory vote due to an approved amendment. This bill and its companion tax bill, HB 697, will be sent to Gov. John Bel Edwards for his signature.
Louisiana sports betting by the fall?
Lawmakers have expressed their desire to have Louisiana's in-person sports betting program launched by the beginning of the NFL season. Each facility applying for a sports betting license would have to construct a retail sportsbook to be eligible.
The bill does not include a wagering ban on in-state Louisiana colleges.
Louisiana's foray into the sports betting arena began last month when Rep. John M. Stefanski (R-42) introduced his tax bill to the House Ways and Means Committee. Originally, Stefanski proposed a retail and online sportsbook revenue tax rate of 10% and 18%, respectively. He reduced the rates to 10% and 15% for the final version of the bill.
The proposal will allow for 20 sports betting licenses, one each for the the state's 15 riverboat casinos, four racinos (horse tracks) and one land-based casino. Each license will also include two mobile licenses, which could mean a potential of 41 "skins" for Louisiana online sports betting. The one additional skin would be allotted to the Louisiana Lottery Corporation.
When asked why licenses were limited to only 20 retail licenses, Stefanski said an uncapped number would create problems with unwanted entities potentially applying.
"If you don't have a cap on the licenses, you could have a casino on every corner," Stefanski said during today's bill hearing.
Gaming facilities would pay an initial application fee of $250,000 and then a $500,000 franchise fee that would cover the facilities for five years.
Kiosk system will allow retail sports betting
Under the bill, facilities with Class-A onsite consumption liquor licenses can receive a mobile wagering device, called a kiosk, to allow patrons to participate in online sports betting while in their facility. This would be run under the purveyance of the Louisiana Lottery Corporation and revenue would be taxed at 10%.
Sports betting revenue taken in from the Louisiana Lottery Corporation would support K-12 education, as well as see the creation of a separate sub-fund to support developmentally disabled students in the state.
55 of 64 Louisiana parishes voted in favor of legalized sports betting in the state during the 2020 general election. By law, the parishes that rejected sports betting will be prohibited from participating in any form of sports betting within their own parish boundary. No restaurants or bars in these parishes would be permitted to apply for sports betting kiosks through the lottery.
Sports betting rules must be finalized by Louisiana lawmakers and each sportsbook must be individually licensed. The final bill does include temporary sports betting licenses for approved applicants that could hasten the process.