Suns vs. Clippers Game 3 Player Prop Bets and Picks (June 24, 2021)
The Suns are off to a 2-0 series lead over the Clippers after stealing Game 2 in the final second. No Chris Paul, no problem for Phoenix. As for the Clippers, they have fallen behind in the first two games in every series so far in these playoffs. The issue for Los Angeles now has to do with the fact that they don't have Kawhi Leonard to save the day.
Let's take a closer look at a critical matchup between Phoenix and Los Angeles with our Suns vs. Clippers Game 3 player prop bets and picks.
Suns vs. Clippers Game 3 Player Prop Picks
Best Bets
Trae Young Over 30.5 Points (-102, FanDuel)
Giannis Antetokounmpo 34+ Points & Win (+130, DraftKings)
Trae Young Over 4.5 Turnovers (+115, BetMGM)
Deandre Ayton Over 15.5 Points (-116, FanDuel)
Deandre Ayton was the hero in Game 2 as he dunked the game-winning bucket with less than one second left on the clock. But Ayton was more than a one-hit-wonder in this game. The third-year player dominated any and all big men the Clippers threw at him, racking up 24 points on 12-for-15 from the floor.
Ayton also picked up 14 rebounds for good measure. Taking the over on Ayton's points, rebounds, or the combination of the two is a smart move. This young center is averaging 16.3 points per game and 10.8 rebounds per game in the playoffs. Ayton is a really tough matchup for Ivica Zubac to handle and the only other option for Los Angeles is going small with someone like Marcus Morris Sr. checking Ayton. Ty Lue has his work cut out for him with this matchup.
Click here to get FanDuel Sportsbook and grab 30-1 odds (bet $5, win $150) on Suns vs. Clippers Game 3.
FanDuel Sportsbook
ALL STATES WHERE LIVE!
NEW USERS!
BET $5, GET $125
ANY GAME!
Devin Booker Over 10.5 REB+AST (-115, FanDuel)
Devin Booker is obviously a scorer's scorer, but he's been doing it all in the playoffs so far. He fell short of this number in Game 2, but he had to deal with a broken nose that might have slowed him down. Booker is capable of hitting 11 with rebounds or assists in this game. As a combination, this bet is a no-brainer.
With Chris Paul likely back in the lineup tonight, Booker will have some much-needed offensive help. Expect to see him try and impact the game with his rebounding and passing in addition to his usual scoring.
Sign up with DraftKings Sportsbook by clicking here and bet $1 to win $100 on any NBA postseason game.

DRAFTKINGS SPORTSBOOK
21+ and present in participating states. Gambling problem? Call 1-800-GAMBLER.
NEW USER BONUS
$150 BONUS BETS!
MARCH MADNESS!
Paul George Over 30.5 Points (-115, BetMGM)
For as much criticism as Paul George has taken over the years, he has come up big in a few spots for the Clippers this year. Without Kawhi Leonard in the lineup, George is the clear-cut No. 1 option. Expect Playoff P to take plenty of shots as the Clippers try to avoid going down 3-0.
Last series, against the Utah Jazz, George had one of his best performances in Game 2. Down 2-0, George erupted for 31 points on 6-for-10 from three-point range. The over on George's threes is set to 2.5 but the juice is a little high at -185. That's why are going with George to go over on his points instead.
Click here to bet $20, win $100 guaranteed (regardless of the outcome) with a no-brainer BetMGM promo.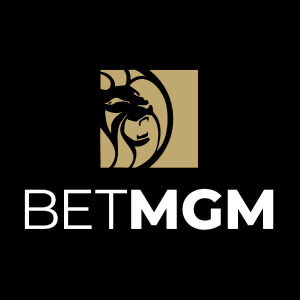 BetMGM Sportsbook
STATES: LA, NY, AZ, MS, CO, IN, IA, MI, NV, NJ, PA, TN, WV, VA
SIGNUP BONUS
1+ PUNCH LANDS!
$200 BONUS