TEXAS A&M
Texas A&M just shared one of the most bizarre graphics of the season
Just when you think you've seen it all when it comes to the wild graphics, a new graphic is issued that puts others to shame.
This time, it's Texas A&M that has put out a bizarre graphic that may end up being deleted before long.
The No. 5 Aggies are set to hit the road for The Plains to take on the Tigers Saturday morning but you wouldn't know that Auburn is "The Plains" based on the graphic Texas A&M recently put out.
No, you would probably think Auburn is located in the Grand Canyon based on this thing.
Not only are the surroundings off in this graphic, the Aggie "tackling" the eagle seems to be jumping to his death.
An interesting choice, to say the least: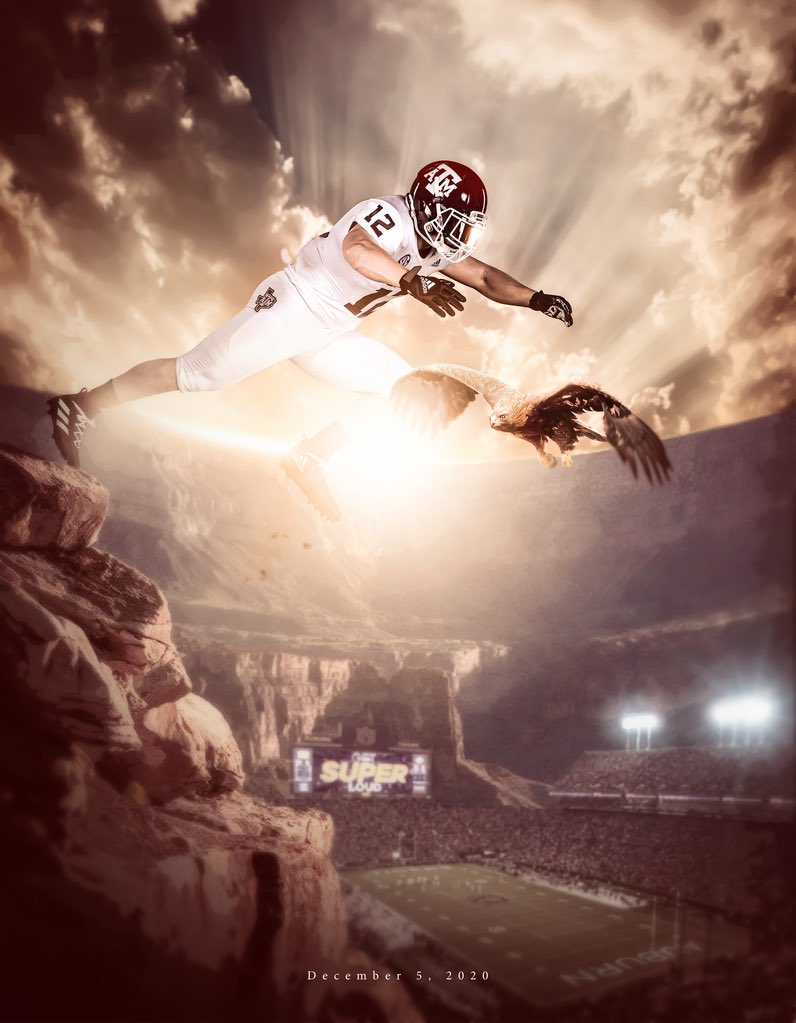 Here are some of the best reactions we found online to the graphic:
In all honesty I hope y'all beat the brakes off of Barn U, but damn this graphic is a horrible depiction of that.

— University of DAMN 🅰️rkansas 🐗 (@DamnHogs) December 4, 2020
https://twitter.com/papineau79/status/1334855359123611649?s=20
exhibit A on why you cant just fly the eagles to mount doom

— William Herschel Bruce (@will_bruce) December 4, 2020
Is he jumping to his death for an Eagle? A noble sacrifice?

— Aaron Phillips (@aphil_12) December 4, 2020
What in the hell is this?

— JustSomeGuy (@BennyB73099070) December 4, 2020
The Plains of Auburn look a little different

— Connor R (@AU_CR) December 4, 2020
Did Auburn move to the Utah backcountry or some shit? pic.twitter.com/dLVU6h3ZM2

— TheWalburgWonder (@thewalurgwonder) December 4, 2020
— Andrew Williams (@A_Williams870) December 4, 2020
Even if he falls on the eagle from that ledge he's going to get his eyes gauged out and be in a lot of pain before he dies from the fall. Very stupid graphic

— Blake Ballinger (@BlakeBallinger2) December 4, 2020
A&M graphic design department is trying hard like Stewart. pic.twitter.com/HK8kbUJKs7

— Todd Ross, MS, ATC (@ToddRoss84) December 4, 2020