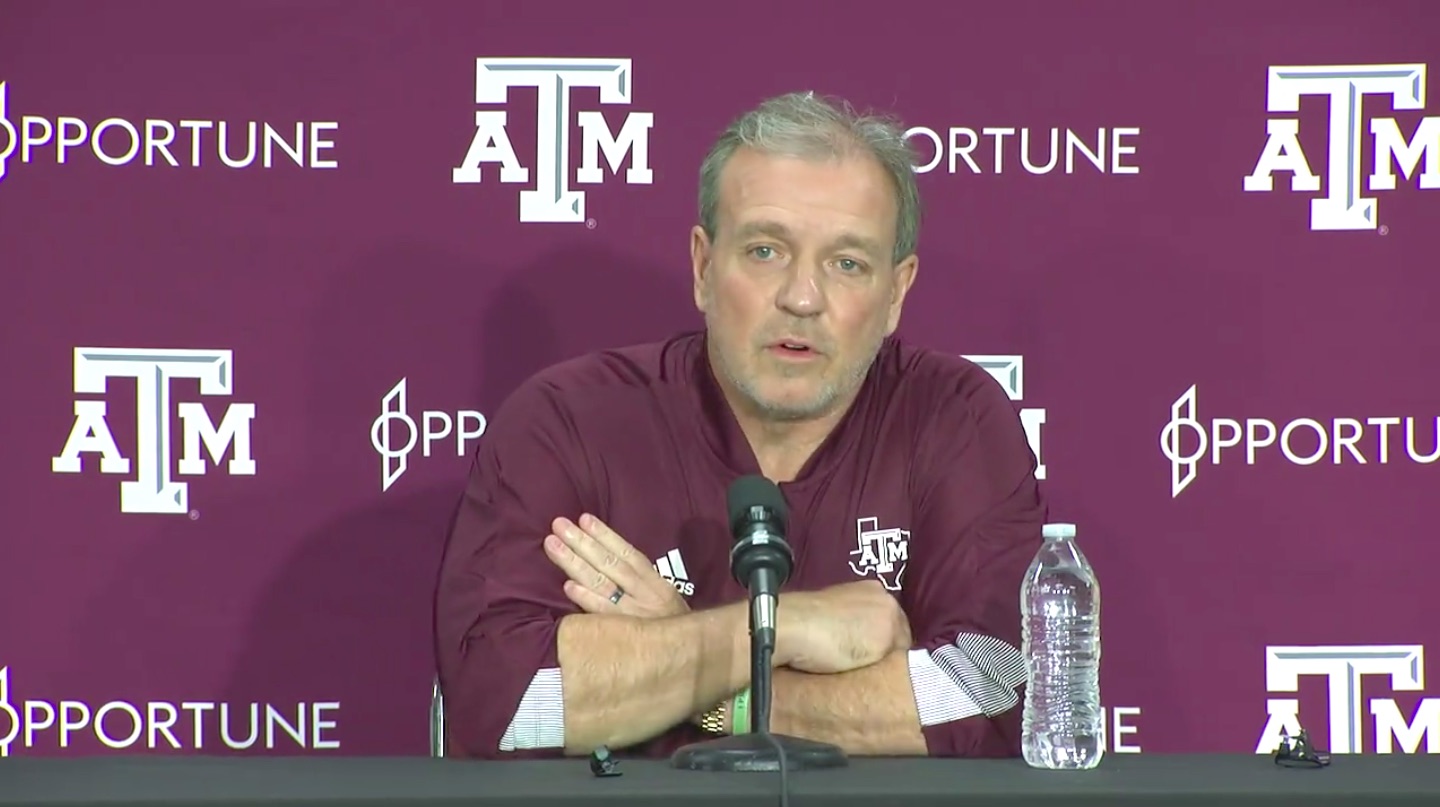 TEXAS A&M
Jimbo Fisher torches Nick Saban for NIL comments: 'It's despicable'
Jimbo Fisher and the Texas A&M Aggies inked a historically great 2022 recruiting class. Even before the ink dried, they've had to defend themselves against complaints that they bought the players with NIL deals.
On Wednesday night, comments made by Alabama coach Nick Saban stirred the pot once again, as Saban claimed the Aggies "bought every player on their team."
On Thursday morning, Fisher called a press conference at Kyle Field.
"It's a shame we have to do this. It's despicable someone can say something about someone, and more importantly, 17-year-old kids," Fisher said. "It's despicable that a reputable head coach would come out and say this when things don't go his way. … The narcissist in him doesn't let this happen."
Fisher then alluded to potentially shady things in Saban's past.
"Go dig in to wherever he's been. You can find out everything. It's a shame," Fisher continued. "Some people think they're God. Go dig into how God did his deal."
Jimbo… pic.twitter.com/3J7TXR0fr0

— Cole Cubelic (@colecubelic) May 19, 2022
Fisher said he's tired of having to defend his 2022 class over and over again:
"It's the second time we've had to do this with grown men who pout when they don't get their way," he said.
Fisher was then asked if he had heard from Nick Saban. That was a terse conversation:
"He's called," Fisher said.
Will he take the call eventually?
"Not going to," he said. "We're done."
Fisher then cited Bobby Bowden as a coach who did things the right way before adding there are reasons he didn't go back to work under Saban when he had the opportunity:
"There's a reason I didn't go back to work with him," Fisher said. "I don't want to be associated with him."
It's safe to say the relationship between Saban and Fisher has been broken beyond repair. The SEC spring meetings in Destin, Florida, should be interesting.