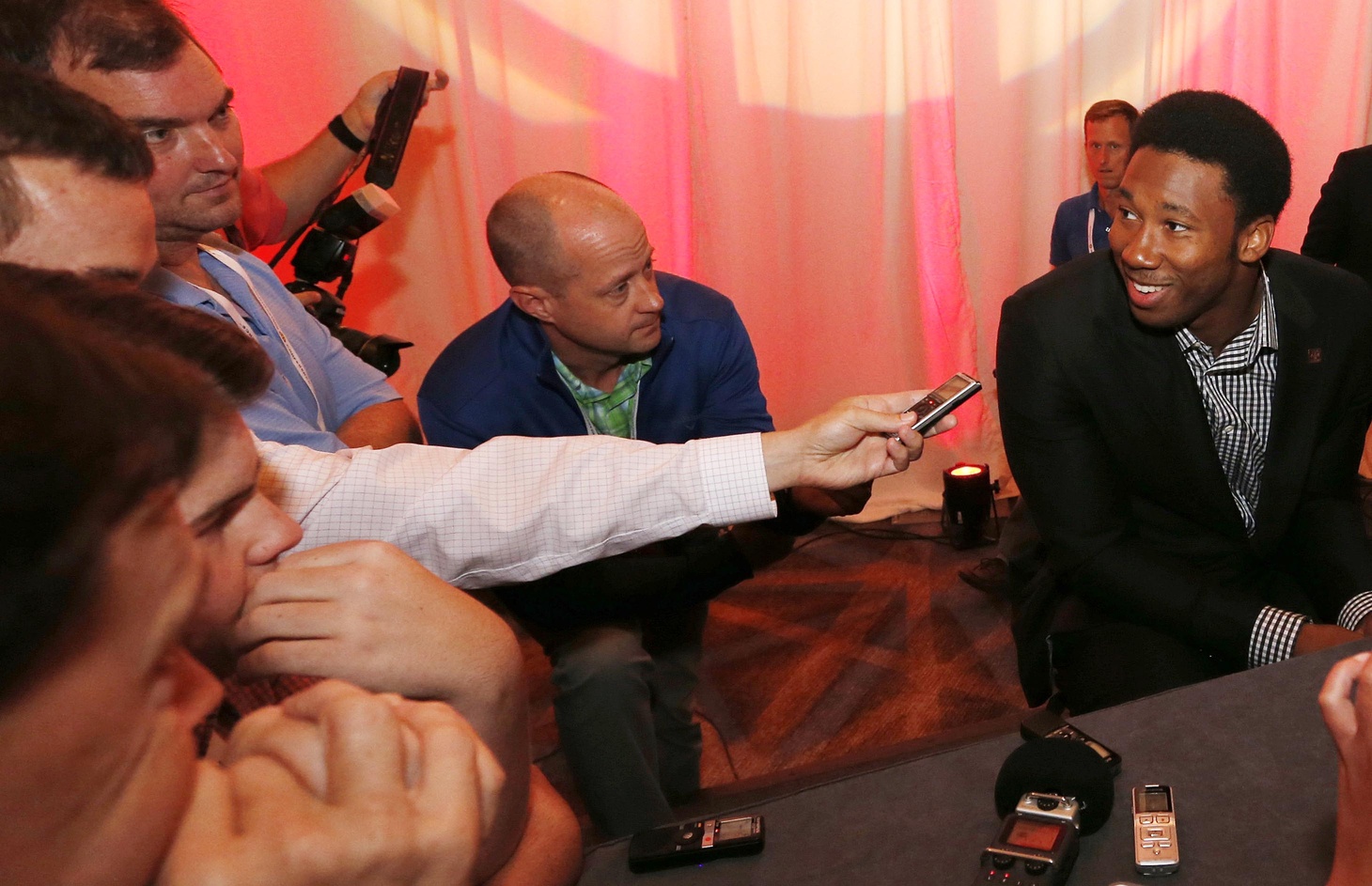 TEXAS A&M
Myles Garrett weighs in on sitting out prior to NFL Draft
College football players have the option to leave for the NFL once they are three years out from high school graduation. Many redshirt sophomores and true juniors choose to forego their final seasons of eligibility, but what about the players who have proven they are ready before they can be drafted?
Myles Garrett, projected as an early first-round pick by many, isn't alone in facing the "sit or play?" debate prior to his junior season. A few seasons ago, talking heads floated the idea of South Carolina DE Jadeveon Clowney sitting out his third year. ESPN pundit Jemele Hill proposed this offseason LSU RB Leonard Fournette should sit out the 2016 season to avoid injury.
Clowney didn't do it; Fournette won't do it; and Garrett won't either.
"I've heard it but I'm against it. I want to be one of the best that's ever come through A&M, and that would just be betraying the people I've played with and the people who have come before me, who have worked their butt off," Garrett said at SEC Media Days. "… to get to a place where I could just sit out and then go? I don't think I could do that."
He hopes it never becomes a part of college football.
"It could get to that point, but I hope it doesn't. It's hurting the game," Garrett added. "You don't disgrace the game like that and say 'It's not worth my time and I'll be a first-round pick anyway.' You play because you love it, not because you can make money from it."