TEXAS A&M
Star Texas A&M DL Bobby Brown III announces plans for the 2021 season
The Texas A&M Aggies are coming off a great 9-1 season that culminated with a win in the Orange Bowl over North Carolina.
Now, several key players are deciding whether to come back for this coming season or enter the 2021 NFL Draft. On Saturday, it was DL Bobby Brown III's turn to make his decision.
As you can see below, Brown took to Twitter to announce that he'd be entering the NFL Draft, bringing his A&M career to an end:
https://twitter.com/bobbyiii5/status/1347976412825792522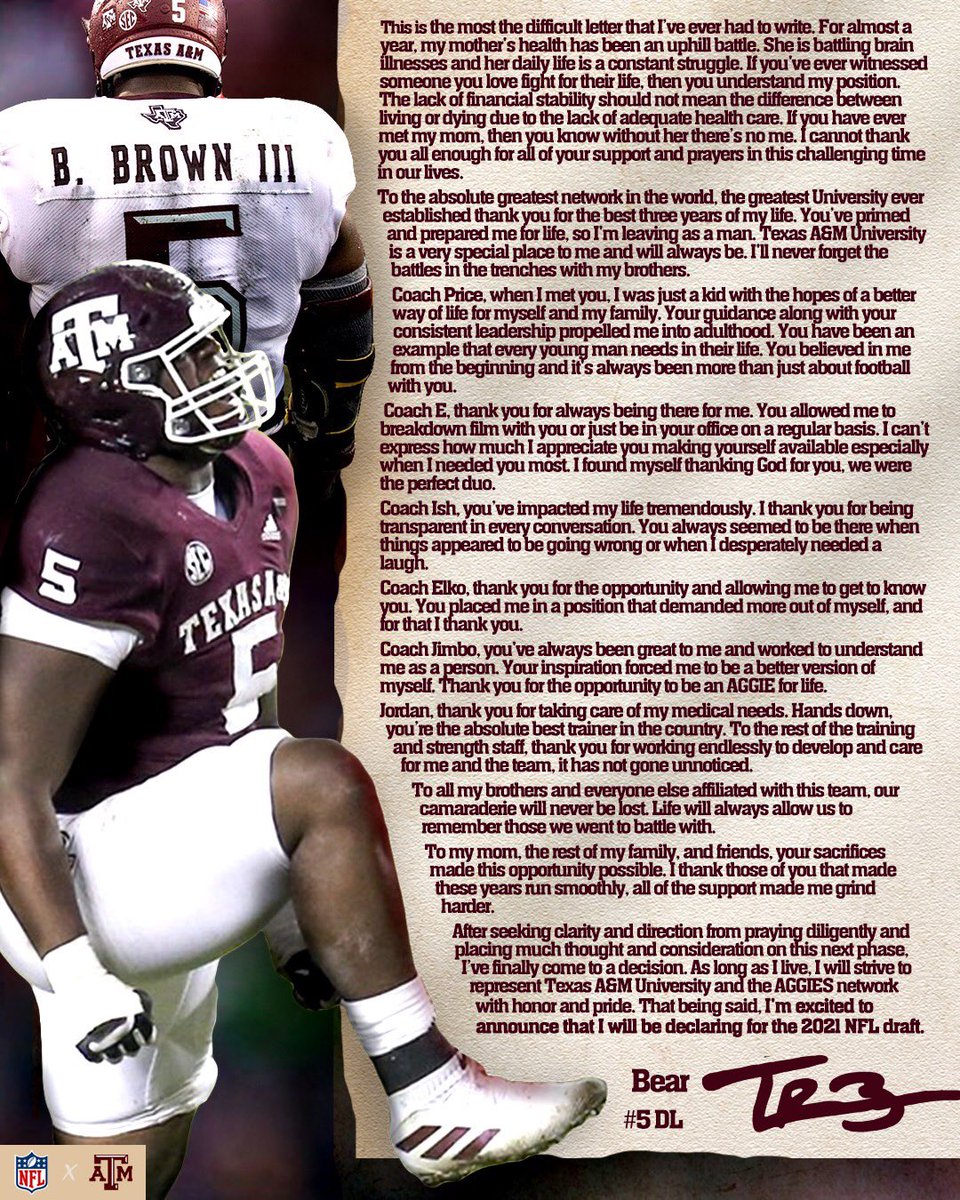 Brown recorded 22 tackles this season, 7.5 for a loss. He had 5.5 sacks as a key member of the Aggies' pass rush from the interior.
Where will he be drafted in April? We'll find out soon enough, but he has the potential to play in the NFL for a long time.