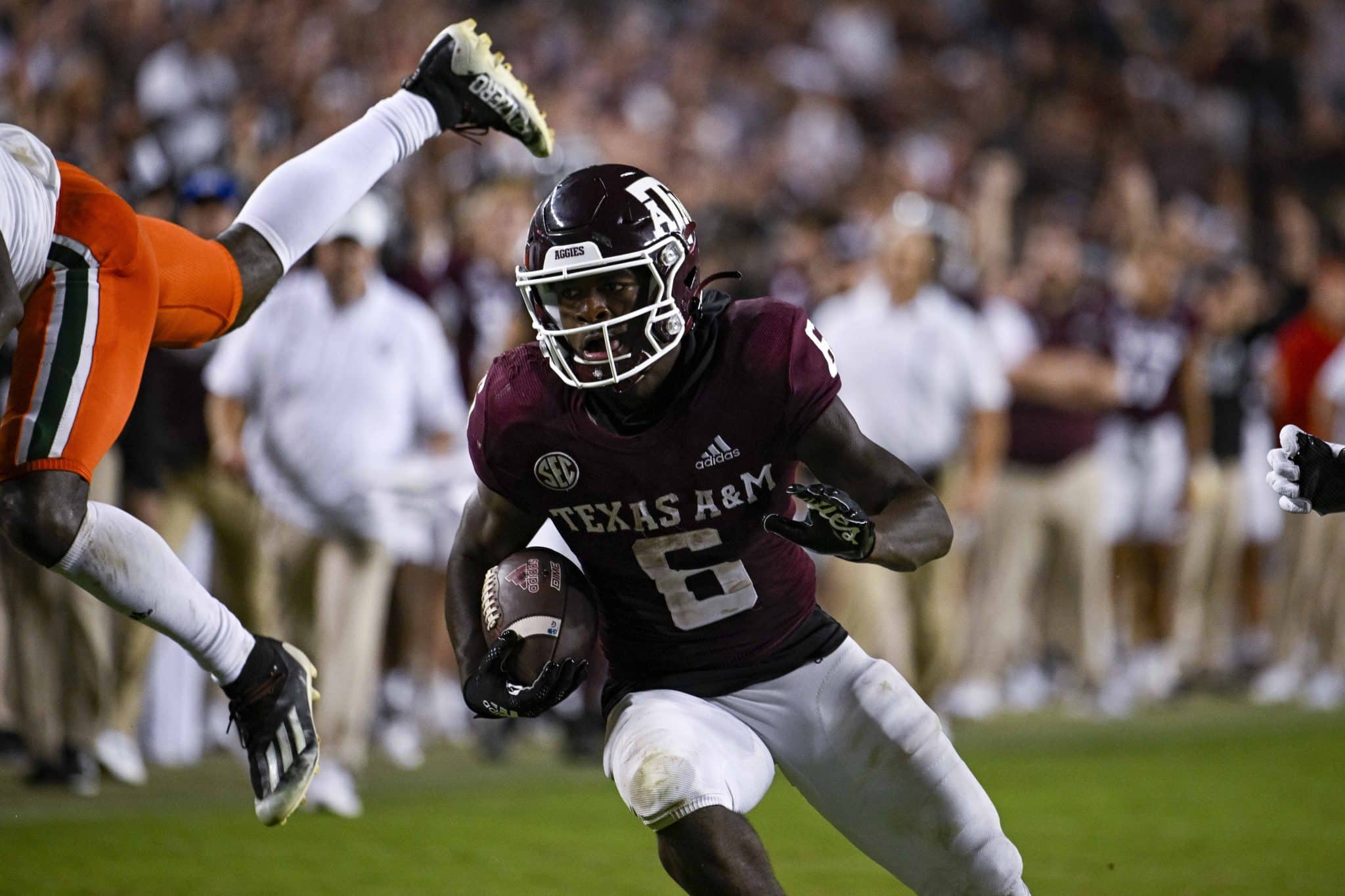 TEXAS A&M
Texas A&M football: Here are the only 3 ways Aggies upset Alabama again
Just like they did last year, the Aggies struggled through the first 5 games of the season. In both instances, they headed into Alabama week with a 3-2 record.
Just like last year, the Aggies are given little to no chance for success on Saturday when they visit Bryant-Denny Stadium for a 7 p.m. CT meeting with the No. 1 Crimson Tide. Texas A&M is a 24-point underdog, and just like last year, you won't find too many people who believe the game will be that close.
The biggest difference, of course, is that unlike last year at Kyle Field, the game on Saturday will be played on Alabama's home field, a place where Texas A&M has won just 1 time. The Aggies are 1-4 all-time in Tuscaloosa.
Another loss there would only add to Texas A&M's troubles this season, which according to head coach Jimbo Fisher can be attributed to youth.
That's somewhat understandable, given he just pulled the greatest recruiting class in the history of recruiting rankings. But in his 5th year at Texas A&M, should that even be an issue? Nick Saban has indicated that last season was a rebuilding one for Alabama. The difference? In Alabama's "rebuilding" year, it played for a national championship.
Granted, when you have the greatest recruiting class ever, you're probably going to lean a little heavier on it from the beginning. That's what Fisher is doing this season. You really can't blame him. But in your 5th season, youth shouldn't be an issue. Instead, it should provide a nice blend with the veteran leaders already on the team.
Yet, Fisher continues to use youth as an excuse.
"Sometimes when you're young and you've got young guys in critical positions, sometimes they just want to try too hard," Fisher said. "We talk to them every day, give them confidence. We do it in practice every day and just have got to relax and play."
He believes in his young players, as well he should.
"I know the guys in practice," he said. "I see them practicing, I see them do it. They've just got to take it to the field. I've been in the business long enough to have young players and have had teams that have done this before.
"You've just got to keep coaching them. Because I know their ability is there, their want-to is there, their habits, their work habits, all the things are there. They're tremendous kids. And we have to do a good job of coaching them and put them there. I believe in our players 100 percent."
But if the Aggies are going to shock Alabama, and the college football world, a 2nd consecutive season, these 3 things have to happen.
1. Run the ball effectively
A much-maligned offensive line has performed better at run blocking than pass blocking this season — at least statistically speaking. Junior running back Devon Achane ranks 3rd in the SEC with 93.2 rushing yards per game. He'll most definitely be the key for an offense that ranks dead last in the conference, and 105th nationally, averaging 335.6 total yards per game. Achane is 1 of only 3 players in Texas A&M history (with more than 1,400 career rushing yards) to average better than 6 yards per carry. Johnny Manziel (6.3) and Trayveon Williams (6.0) are the only others.
The Aggies ran the football effectively, at least early on, last week in the loss to Mississippi State.
"We opened the 1st drive (with runs of) 8, 7, 3, 13, 4 (yards)," Fisher said. "Next drive, had great runs, a big 20-yard run right off the bat. And then we had 13, 8 and 13 when we fumbled. That was in the first 3 drives.
"We were averaging almost 9 yards per carry, on the first 3 series of the game running the football. Running the football, I thought we were excellent."
The Aggies will need more of the same to keep possession of the football and limit Alabama's touches. And the spotlight will fall squarely on the shoulders of the versatile Achane, who, in addition to rushing for 111 yards against the Bulldogs last week (his 7th career 100-yard game), added 28 yards receiving and 76 more on kickoff returns. He leads the nation in all-purpose yardage, averaging 166.4 per game.
It's a tall ask for the Aggies' offensive line against an Alabama team that leads the SEC in total defense, allowing just 236.4 yards per game and only 87.4 on the ground.
2. Win the turnover battle
The Texas A&M defense is tied for 3rd in the SEC with 5 forced fumbles this season. The Aggies have forced at least 1 fumble in each game.
If the Aggies are to do the unthinkable, they must win the turnover battle. They did it last year against Alabama, 2-1, but will in all probability need a bigger margin this time around.
And maybe the focus is not so much on what the defense can come up with but what the offense can do in holding on to the football. The Aggies' defense has recovered 4 fumbles this season, but the offense has coughed it up the same number of times. In addition, Aggies' QBs have tossed 4 interceptions.
Just cutting out their own miscues would go a long way in contending with the nation's top-ranked team.
3. Start fast
It's uncanny how successful Texas A&M has been in the Fisher era when the team gets out to a fast start. The Aggies are a perfect 26-0 when leading after the 1st quarter. They are 28-4 when scoring 1st.
That's an interesting stat that could play into the decision-making of receiving the opening kick rather than deferring to the 2nd half, should the Aggies win the coin toss.
Either way, jumping out to an early lead has been critical to Fisher and the Aggies' success over the past 4-plus seasons.